Wanted: Men Indicted on Rape Charge
Thu, 10/02/2014 - 18:25
RCN Newsdesk
UPDATE (DECEMBER 14, 2015): Three found not guilty in rape case
ORIGINAL POST:
A man indicted Thursday on a first degree rape charge is wanted by Covington Police.
Jameel Lamont Mason, 23, was indicted by the Kenton County Grand Jury.
Mason's previous arrests in Kenton County include charges of robbery and drug possession.
Deyshawn Perry
Deyshawn Perry is also wanted in the same case. He was indicted on Thursday on a charge of complicity to first degree rape and promoting a sexual performance by a minor.
Two other men are facing charges in the same case. 
Donald Conrad
Donald Conrad, 23, is in the Kenton County Detention Center first degree rape of someone who could not consent for being physically helpless. He has a lengthy criminal record.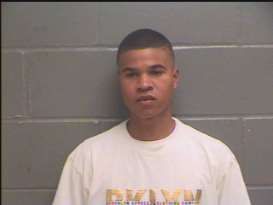 Elfin Jones Tyler
Elfin Jones Tyler, 24, is also charged with first degree rape in the case.
No further details about the crime are known at this time.
If you know where Mason and/or Perry is/are, contact Covington Police Detective Justin Bradbury at 859.292.2297 or call Crime Stoppers at 513.352.3040.
Photo: Jameel Mason/via Kenton Co. Detention Center