So Much Photography: Don't Miss These Northern Kentucky Exhibits
Fri, 10/03/2014 - 07:19
RCN Newsdesk
Welcome to photography as art-and-ideas.
During October, FotoFocus, Biennial 2014 celebrates the 
art of photography and lens-based art throughout the region, at almost fifty venues including major 
museums and universities, in galleries, and even restaurants. 
Several FotoFocus major exhibits are on view in Northern Kentucky among a long list of special 
exhibitions, lectures, panel discussions, screenings and performances throughout the month. 
A monster weekend in and around Memorial Hall in Over-the-Rhine is set for Oct. 8–12. For 
everything you ever wanted to know – and there's a lot – visit http://www.fotofocusbiennial.org/. Click 
"Participating Venues" for a quick index of locations and exhibits.
Here's a look at FOTOFOCUS in Northern Kentucky, followed by a handful of shows worth your time in 
Cincinnati. They're listed in alphabetical order by venue.
BEHRINGER CRAWFORD MUSEUM
Through a selection of images taken by local photojournalists working for
The Kentucky Post
,
The 
Kentucky Enquirer and the Associated Press, the exhibit celebrates Northern Kentucky life and culture 
during the winter season. Admission: $7, seniors $6, students and children $4. Opening Reception: 6-8 
p.m. Oct. 3, admission $5, features a guest speaker. Reservations requested. 
THE CARNEGIE
GRAND THEFT: GUY MICHAEL DAVIS AND KATIE PARKER, New permanent exhibit, opening Oct. 19. 1028 
Scott Blvd., Covington. www.thecarnegie.com and 859-491-2030.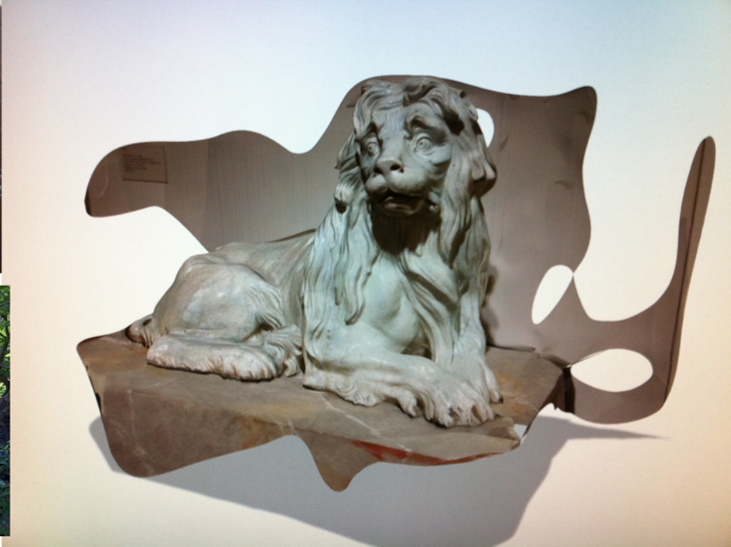 The two-part installation uses public spaces in The Carnegie to exhibit 're-translations' of artworks and 
images. Don't look for a traditional 'photograph,' David and Parker work in ceramic media, using both 
high tech and low tech three-dimensional scanning processes to 'catch' famous works from around 
the U.S., like the iconic marble Library Lions that greet visitors to The New York Public Library. Opening 
reception: 11 a.m.-2 p.m. Oct. 19, an exhibit tour with Davis, Parker and exhibitions director Matt
Distel
begins at 11 a.m.
NORTHERN KENTUCKY UNIVERSITY
The Short Happy Life of the Serengeti Lion and The Photo Ark, through Oct. 24. NKU Main Art Gallery, 
Fine Arts Center Third Floor, Highland Heights. http://www.nku.edu/~photo/
fotofocus
/ and 859-572-
5910
Award-winning National Geographic photographers Michael 'Nick' Nichols and Joel Sartore both 
address hose work conservation, ecology and animal behavior in distinctive ways. For
Serengeti
Lion, 
Nichols uses "infrared, a robot controlled mini-tank for eye-level views and a tiny, camera-carrying 
electric helicopter" to capture captivating images. The goal of
Sartore's
The Photo Ark is to "document 
biodiversity, show what's at stake and to get people to care while there's still time."
Both Nichols and Sartore offered NKU students of visual arts and biological sciences an opportunity to 
train and work as docents in a trans-disciplinary collaboration.
Gallery director David Knight is excited about involving the whole campus with course work as well as 
high school and elementary school students scheduled to tour. With and giant banners photo banners 
mounted around the
NKU
campus, "We hope that many who may not normally go into the galleries may 
pay a visit this coming month."
Artist Talks: 7 p.m. Oct. 15, Michael Nichols; 7 p.m. Oct. 16, Joel Sartore. Both appearances will be in 
Greaves Concert Hall in the Fine Arts Center and are free and open to the public.
THOMAS MORE COLLEGE
Photographer Laura Hartford's images are a reflection on the nature and birth of photography. An 
exploration of the
calotype
process which allowed photos to 'capture the passage of time,' the exhibit's 
central images were created during a month-long residency
Lacock
Abbey in Wiltshire, England, the 
home of the
calotype's
inventor William Henry Fox Talbot.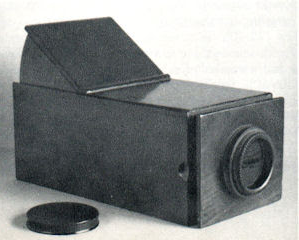 Artist Talk: 3 p.m. Oct. 24. Laura Hartford. Science Lecture Hall, Library Building. Followed immediately 
by an artist's reception at 4 p.m. in the Eva G. Farris Gallery, also in the Library. Free and open to the 
public.
ALSO CONSIDER: 
Blue Roots and Uncommon Wealth; the Kentucky Photographs of Carey Gough and Guy Mendes
, Oct. 
3-Jan. 25, Iris
BookCafe
and Gallery, 1331 Main St., Over-the-Rhine, Cincinnati
A visual homage to the Commonwealth of Kentucky, the Bluegrass State, by two generations of artists, 
Guy Mendes' photographs are landscapes and portraits, often of authors and musicians, gathered from 
his life in Kentucky from the
1970s
to the present. Carey
Gough
photographs the sites of Kentucky's 
rich heritage of old time and bluegrass music. Opening night party: 7-10 p.m. Oct. 3, Mr. Pitiful's, 1323 
Main St. Improvisational cello performance by Ben
Sollee
with Guy Mendes' projected photographs plus 
videos by Carey
Gough
with musical performance by The Tillers.
Artist Talks: 2 p.m. Oct 5: Carey Gough; 2 p.m. Oct. 19, Guy Mendes (including brief musical 
performance by Jay
Bolotin
) 
Paris Night & Day: Masterworks of Photography from Atget to Man Ray
, Oct. 3-Jan. 11. Taft Museum 
of
Art, 316
Pike St., Cincinnati. Admission: $4-$10. Free on Sundays.
Iconic images of Paris from the end of the 19th century to the Surrealist visions of the 1930s including 
vintage prints by
Eugène
Atget
, Jacques-Henri
Lartigue
,
Brassaï
,
Ilse
Bing, Henri
Cartier-Bresson
, Bill 
Brandt,
André
Kertész
and Man Ray.
Vivian Maier: A Quiet Pursuit
, through Nov. 1. The Violin Shop, 1400 Elm St., Over-the-Rhine, Cincinnati. 
Free. 
Maier (1926-2009) was a nanny for most of her adult life, while also using her camera to shoot street 
scenes, mostly in Chicago and New York. The posthumous discovery in 2007 of tens of thousands 
of negatives by John Maloof led to the fascinating documentary "Finding Vivian Maier" (a must-see 
before visiting the show). A selection of mostly self-portraits will be on view. Get to know her first: 
https://www.artsy.net/artist/vivian-maier 
-Jackie Demaline, RCN Arts