Donut Photo Steals Show as Covington Arts Opens Exhibit at New Pike Street Space
Sat, 10/04/2014 - 09:19
RCN Newsdesk
DISCLAIMER: This article contains images from the human body, and also baked goods
Covington Arts opened its first exhibit at its new space inside the newly renovated 2 West Pike building, after having moved from the former Covington Arts Building to make way for the forthcoming Braxton Brewery.
But one photo in particular captured most of the giggly buzz outside -- and on social media.
A Profane Book of Hours explores what flesh is heir to and examines the confluence and congruence of appetite, identity, and desire, according to the official news release promoting the event.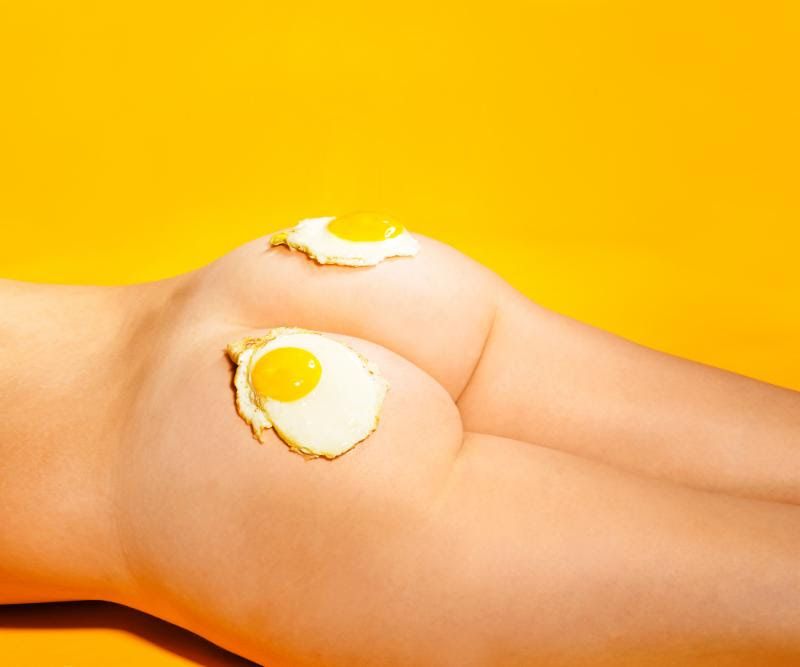 On one side of the cozy gallery was a display of colorful sandwich photos, each accompanied with intimate details about the person whose favorite sandwich inspired the photo.
Photographer David Martin asked individuals from all over about what they put in their favorite sandwich and then he asked them five additional questions about their sexual orientation, occupation, religion, ethnicity, and age. Those details accompany the photos of the sandwiches that he recreated. Martin said that he also ate each sandwich. For example, one read: Lesbian, American, female, Presbyterian, IT Management, 62 years.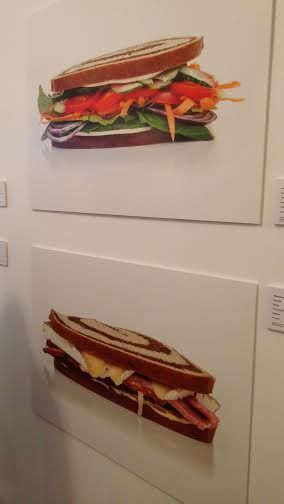 Martin, originally from London and a graduate of Northern Kentucky University and the University of Kentucky, also included a series of self-photographs, cleverly dubbed "The Gay Agenda", that show the photographer eating mundane meals, possibly implying that there is no agenda at all.
But in the back of the gallery, through a door with a warning sign on it, was another set of photographs.
Photographer Jesse Fox, a recent graduate of Northern Kentucky University, couples food and flesh to "address the conundrum of daily life: what one does, what one has to do; what one reveals and hides; in other words, what one is - the ordinary as it coexists with the intimation of the demonic and divine".
"Jesse Fox's and David N. Martin's photographs are beautifully composed, and their elegance only heightens their humor, which is of the best sort: subversive," said curator Maureen Bloomfield, editor-in-chief of The Artist's Magazine.
But it was a photograph of a penis peeking through two donuts that triggered the most conversation. The photo was pulled from the display before the opening after a decision at City Hall, but remained in the back of the gallery for private viewing by curious attendees.
Prior to the opening, some criticism emerged on social media of the city's decision to yank the penis-donut work from the exhibition, but by the time the show opened, the well-attended event went on and Covington Arts looks right at home in its new space. 
Profane Book of Hours runs through October 31.
Follow The River City News on Facebook, Twitter, or email us!