After 10 Years as Full-Time Mom, Woman Excels in Gateway Program
Sun, 10/05/2014 - 07:18
RCN Newsdesk
On the heels of the opening of the school's Center for Technology, Innovation, and Enterprise on Madison Avenue, Gateway Community and Technical College will continue its expansion in downtown Covington by opening an urban spa and wellness center early next year. The center, which will be located near the recently renovated Kenton County Public Library on Scott Boulevard, will house the college's cosmetology and wellness programs, including massage therapy, and feature a full-service spa on the first floor of the building.  
In May, the massage therapy program graduated 16 students and the college expects enrollment to grow once the new building opens in January. Over the years, the program has produced many success stories, helping promising students earn their degree and more importantly, find jobs in a competitive industry.  
One of those students, Liz Smart, the program's 2014 Student of the Year, says she chose Gateway because of the school's track record of producing talented and successful massage therapists. Smart, who won the prestigious J.D. Patton Award given to students who, according to the school's president Dr. Ed Hughes, "best demonstrate exceptional technical and academic skill, citizenship, and leadership characteristics", went back to school after a 15-year layoff to pursue her passion for improving other people's lives.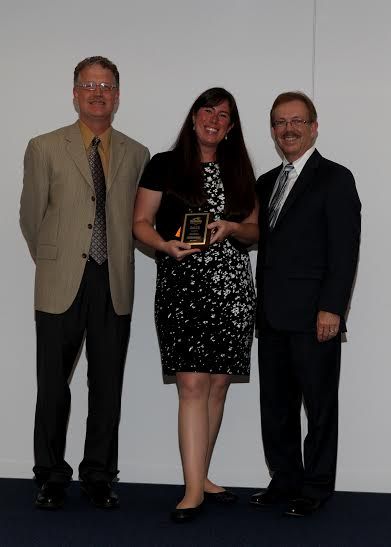 "It has always been important to me to feel like I'm making a difference," said Smart. "After being a stay-at-home mom for ten years, it was a huge leap for me to enroll in school full-time and begin a new career. Luckily, my passion for this profession and the amazing support of my family made the transition much easier." 
Smart, who graduated in May, is back in school this fall to complete her associate's degree in Health and Wellness. She credits the faculty and staff for her success both during her time at Gateway and after graduation. 
"At Gateway, I found a strong support system," said Smart. "I really felt like my teachers and advisors wanted me to succeed. I would say it's those people that I will miss the most, but I imagine I will maintain those relationships throughout my professional career." 
Shortly after graduating in May, Smart passed her boards and accepted a job at Flourish Massage and Bodywork in Ft. Mitchell. Recently, Smart was asked to deliver the keynote address at Gateway's Dean's List Social and spoke about the importance of community engagement. She says she is proud to be a graduate of the school and is thankful for all the school has done for her personally and professionally. 
"I think the biggest lesson I learned at Gateway is that it's true that if you follow your passion and work really hard, amazing things can happen," Smart said. "I absolutely love what I'm doing and I think this comes through to my clients. I am so grateful to Gateway for giving me the education and the encouragement to be where I am today."
Written by Jerod Theobald, managing editor
Photos provided