Watch: Covington Latin Teacher's Retirement Speech After 43 Years at School
Sun, 10/05/2014 - 06:59
RCN Newsdesk
After 43 years, a Covington Latin instructor is leaving the school.
That's 43 years of teaching on the downtown campus. Dennis Whitehead was also a student there, graduating in 1962.
Citing health reasons, Whitehead announced his retirement to a quiet room full of students.
"When people asked me, well, when are you ever going to stop? I always said two things will happen: one, I'll get tired of doing it. But that never happened. Or, my health would give out and I won't be able to do it," Whitehead said. "Well, it was never A. I will never, ever, ever stop loving teaching. But my health has come to the point where I can't do it anymore so I'm going to stop."
A video of the announcement was posted to YouTube in which Whitehead said that he never thought he'd become a teacher but was rather a GI looking for a job. He cited the Holy Spirit has having called him to teaching, something he realized later.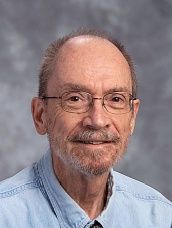 Dennis Whitehead (Covington Latin)
"This is very difficult for me. I didn't think I'd ever have to stop, but yeah, I've got to stop," Whitehead said.
He told the students that they attend a school that is not only the best in Northern Kentucky, but the entire country. According to Latin School's website, Whitehead taught classes ranging from religion to physics to social studies to speech.
"Keep me in your prayers and I'll keep you in mine," he said to the students before promising to be around in some limited capacity going forward.
Students posted about Whitehead's retirement on social media. "Mr. Whitehead showed true dedication to teaching and is an inspiration to every student he taught these past 43 years," wrote @MadisonLight on Twitter.
"CLS without Mr. Whitehead is something I wish I didn't have to imagine, but it's going to happen, like it or not. (W)e will miss him terribly," wrote @kendallveleri3.
Watch the video:
Follow The River City News on Facebook, Twitter, or email us!