Rankle, Boruske Make Push for Votes in Dayton Mayoral Race
Wed, 10/15/2014 - 10:58
RCN Newsdesk
Ten candidates running for the six seats on the city council and the two rivals pitted against each other for mayor faced the voters at the Dayton VFW on Tuesday night.
Editor's note: This article is written by Michael Monks who served as moderator of the event
With questions ranging from how to attract news businesses (and which businesses would work best in the city) to how best to flight blighted properties, council candidates faced the crowd for more than an hour. Highlights from the council candidates' portion of the event will be posted at The River City News later on Wednesday.
Mayor Ken Rankle and Councilman Virgil Boruske, in a right race for the city's top job, followed the council candidates and each made his case on why he is the best choice to lead Dayton for the next four years.
"Having lived here my entire life, I am very concerned about this city and its people," said Boruske, a member of council for 14 years. He serves on the finance committee and is chairman of the Bellevue-Dayton Fire Board. He owns Boruske Brothers Collission Center and cited his business knowledge as a key component of his qualifications. "I want to raise the values of property and not raise taxes."
"I love Dayton. I am very passionate about Dayton," Rankle told the large crowd gathered for the forum. "I believe the mayor needs to be involved and needs to get out and walk the streets, he needs to pick up trash." Rankle, who owns K.E. Rankle Construction Company, called himself a hands-on guy who would not walk away from any challenges.
"We've been very fortunate the past twelve years, for the city I feel has grown tremendously," the mayor said. "Our streets are cleaner. Our police department is better and just got state accredited. The merger of the fire department has saved us money."
The city has a healthy budget surplus of more than $1.5 million, or rainy day fund, but the day to day operations of the city are becoming more difficult to handle financially. Rankle and Boruske both agree that services cannot be cut and that savings will have to be found elsewhere, or revenues increased. "One thing you don't want to do is raise taxes on property," Boruske said, noting that Dayton's property tax rate is higher than neighboring Bellevue's. "If you've got new development going on on the riverfront, you're not going to entice anyone with that type of tax rate."
The Manhattan Harbour development on the riverfront, a project that will result in million-dollar residences in the city will help, but not until they are finished and inhabited. "Once we get our house values up, that will help us bring our interest rate down and bring more money into our community," Rankle said.
At the same time, as the development of the riverfront progresses and more residents move to town, the need for more services increases. "With that development on the riverfront we're going to need more manpower to make it work," Boruske said of the fire department. "We just need to expand that fire department to make it better."
"There is no doubt that with our development that we're going to need additional firefighters," Rankle said. "There is no doubt that someday it's going to be that way, but first we have to generate the funds. We have to get some creative people in here to figure out how to generate those funds."
Some of the asked-for items include a new ambulance that could cost around $400,000. Much of the fire department's fleet is quite aged.
Another way for the city to increases its revenue is to attract more businesses. The candidates were asked why they would be a better face for the city to the business community seeking locations in Northern Kentucky's urban center. "I'm very proud of Dayton," Rankle said. "I am someone who is confident and welcome them into the community, they feel as though they are welcome and when they do come in, I say, I want you to make money. The more you make as a businessman, the better for the city."
"I think with my business background I can relate to business people in the community that would want to relocate in our community," Boruske said.
To attract the businesses, the city would need to market itself, so which qualities would the candidates highlight? "The new development on the river," Boruske said. "Also, I think we need Riverpointe, Grant Park, and any historic center of the city is what I would highlight."
"I would start by saying that we have a very friendly community. We have a very safe community, and we have a very clean community," Rankle said. "If you have safe streets and clean streets, people are going to come."
Another possible issue in the near future is increased traffic congestion along Sixth Avenue (KY Route 8) as more residents move in. "I really don't believe the impact is going to be that great," Boruske said. "Everybody doesn't leave at the same time in the mornings or come home at night at the same time. The traffic flow problem is a Bellevue problem and a state problem."
Rankle agreed. "I have been trying to push to have the Berry Street access done, that way you have three types of ways to get out of the (Manhattan Harbour) project," he said. With news that a second development is coming on the south side of the floodwall, Rankle said that traffic associated with that development should be directed through Manhattan Harbour and not currently existing residential streets.
But what about new transportation options, such as the Cincinnati Streetcar? Would the candidates welcome that to Dayton? "I would look at it to study," Rankle said. "My biggest question would be, if you think we have a traffic problem now... If there is a way to do it without affecting Fairfield Avenue and Sixth Street. I wouldn't be in favor of destroying historic properties."
Boruske was also open to exploring the possibility but, "Chances are, I don't think that would work in an old city like this".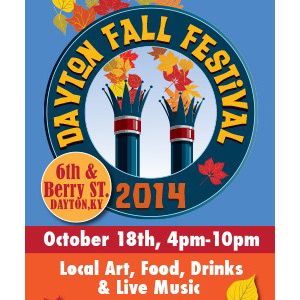 One difference between the candidates is what the future may hold for a new city building. City council meetings now take place at the Dayton Board of Education after increased attendance proved that the current city building could no longer appropriately accommodate the meetings. Rankle said he previously supported the construction of a new city building at Sixth & Berry Streets but would now rather see the city restore the historic structure at that intersection that previously housed the Dayton Brokers Mart.
"I think it makes more sense," Rankle said, adding that it could become a keystone property on Berry Street. "Hopefully Berry Street becomes a gateway to development. Let's retrofit it, and make it into the city center. I say, renovate."
"I think we need to build a new building," Boruske said, referencing a previous plan that called for the construction of a new building during the first phase of the Manhattan Harbour development. That didn't happen. "We were promised a new building in phase one. In phase two development on the riverfront, we need to put a new building at Sixth and Berry in that empty lot. That's where it's supposed to go and that's where it should go."
Disagreements between Rankle and Boruske have been part of a culture of discord among the Dayton City Council. Boruske said that the combative nature of some of the meetings is the result of having strong-willed people with strong opinions. To improve the situation next year, "I will work with every councilman and make it my duty to work with everyone to move this city forward as a unit," Boruske said.
"No doubt we've had some pretty unique meetings," Rankle said. "One good reason is I'm a very pig-headed, one-sided individual." To improve things next year, Rankle said he would start working with the new council, which will have at least three new members, before the new term even starts. "Lets start working on it as soon as we possibly can."
One of the most contentious issues over the past couple of years was the city's loss of $2,800 on an ArtWorks mural project. The city was to match some of the $11,000 cost of the proposed mural that was slated for two different buildings over the course of the debate. The city voted to allocate the original payment but then voted the project down when designs did not please some members of council. Rankle supported the project, Boruske did not.
"My wife is an art teacher. If I didn't support public art, she would drag me out of here by the ears," Rankle said. "You have to have those for your community."
"I would only support public art if it's free to the community," said Boruske, who even voted against the mural before the first round of funding was allocated for it. "I will not fund anything like the twenty-seven (hundred) for a mural. To me, that was ridiculous. I don't think taxpayers' money -- we have more important things to deal with."
Some of the issues facing the next administration include the restoration of the city's main street business district. The city recently hired a new Main Street manager after elevating Michael Giffen to city administrator following the resignation of Dennis Redmond. "I felt like (Giffen) tried to do the best he could but I believe he was like an assistant to Dennis Redmond, pulled away from that job all the time," Boruske said. "If I was mayor, I would take Mr. (Anthony) Cadle (the new Main Street manager) and tell him strictly to work on Main Street and put about a year into that thing and if it doesn't fly, we make other plans to see what we can do with it."
"Anthony Cadle has been tremendously involved in the Main Street (program)," Rankle said. He also said that the city should focus on attracting more service-oriented businesses instead of those that would have to rely on walk-up businesses. "It's not going to be the type of situation where we have businesses to bring in a large walking crowd."
Both agreed on the need to better fight blight and code violations in the city and each shared the opinion that the police department could be a better fit for the building inspector. Both candidates were also in favor of the passage of a fairness ordinance in Dayton, like the one adopted in Covington in 2003, that extends anti-discrimination protections to gays and lesbians. NKY Fairness, a local chapter of a statewide organization, has stated that it plans to push that issue in more Northern Kentucky cities.
In closing, the candidates made one final push for votes. "I have made a lot of mistakes and learned from all of them," Rankle said. "One mistake I learned from is I have to have more patience and more input not only from council but other committees. We have some really great people. I owe them the respect to listen to what they have to say. It's always worked well when I've listened to people. We need more involvement and communication among everyone."
"I believe that the only way you're going to move this city forward is to work with all your council people to have them move forward," Boruske said. "I think that's the only way you're going to do it because the town is going down and down and down."
Follow The River City News on Facebook, Twitter, or email us!
Written by Michael Monks, editor & publisher of The River City News
Photo: Crowd listens to Dayton candidates at the VFW on Tuesday night/RCN