"No Citizen in Kenton County Should Have to Live With These Kinds of Roads"
Thu, 10/16/2014 - 20:35
RCN Newsdesk
Kenton County is now taking care of the roads in Latonia Lakes, at least in the immediate term. County crews showed up in the fomer city where the roads have deteriorated in some cases almost to nothing. 
A meeting will be held on Tuesday, October 21 at Oak Ridge Baptist Church at 6 p.m. for the community and elected county leaders to discuss the possible costs.
Kenton County Road Superintendent Chris Warneford said that ratings of the roads would come back this week, based on a 1 to 10 scale. The plan to beef up the roads immediately is not a permanent one, and while the roads will also be addressed during snow events, the county's work would only include moving the snow, not salting them because the salt would take the bottom out of the roads," Warneford said. 
"If we have a snow, all we can do is push those roads," he said.
County Attorney Garry Edmondson explained at Tuesday Fiscal Court meeting that the county must put the roads into the road maintenance plan before any work can be done to them. A resolution was drafted and adopted to do that Tueday. Judge-Executive Steve Arlinghaus was the sole opponent of the resolution. While he is in favor of working on the roads, he said it would be best to wait until after the special meeting next week.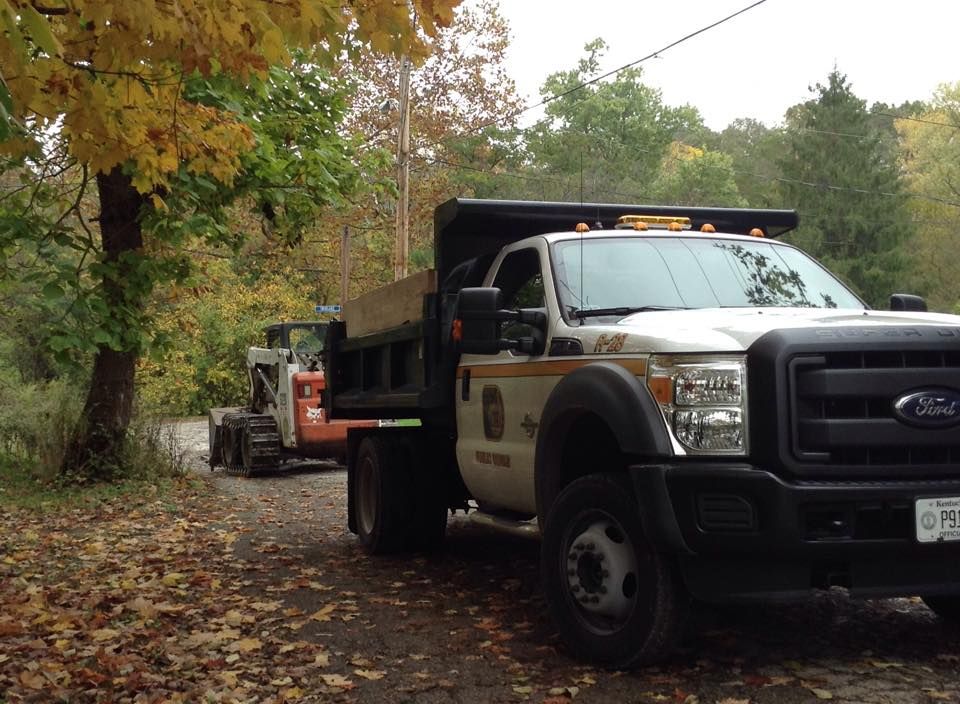 "I think there will be a better understanding of where we stand," Arlinghaus said. The judge was concerned that the cost per resident in Latonia Lakes could be between $400 and $600 annually. Latonia Lakes is a low income section of the county.
"I don't think any citizen in Kenton County should have to live with those kind of roads," Commissioner Jon Draud said, pushing for the passage of the resolution. He was joined by Commissioners Kris Knochelmann and Beth Sewell. "I think it's a real critical situation. I think it's urgent right now that at least we (should) get started before the bad weather."
Byron Lile of Oak Ridge Baptist spoke to the Fiscal Court on behalf of residents. "Quite honestly, (the residents) are willing to (pay) to a point, but they are also very scared," Lile said. "This is a low income area. They do not have the financial means to pay a large bill should it come to that."
"They realize this is going to be an expensive project and I think they would support trying to do the best they could, as long as it is within reason. Their big concern is they are afraid it's going to be such a big fee that they are afraid they won't be able to pay it and they are afraid they'll lose their homes."
Draud said that he is optimistic that state funding will come available for the road project.
Knochelmann said next week's meeting would be more productive if action were taken already.
Story & photo by Michael Monks
(Photo of work underway provided)