Bean Haus Opens New Location at Friendly Market
Mon, 10/20/2014 - 06:02
RCN Newsdesk
Tim Eversole, owner of the Bean Haus Bakery and Café, officially opened his location in the Friendly Market just off the Mt. Zion exit behind Kroger on Sunday. Eversole's 
other location, in Findlay Market in Cincinnati, is still open and running also.
"We had a soft opening to get the store up and running, but Sunday was our big day," 
said
Eversole, of Covington
. "I had been doing Farmer's Markets all over Northern Kentucky, and I wanted a 
Kentucky location because that was where I started. So I scheduled events for Sunday to give 
people a reason to come out and sample what we offer here."
From 11 a.m. to noon Artie Kidwell, a renowned magician who owns a magic store in 
Mains
trasse Village
, performed illusions for the customers who had stopped in for lunch or just a cup
of
their
famous coffee.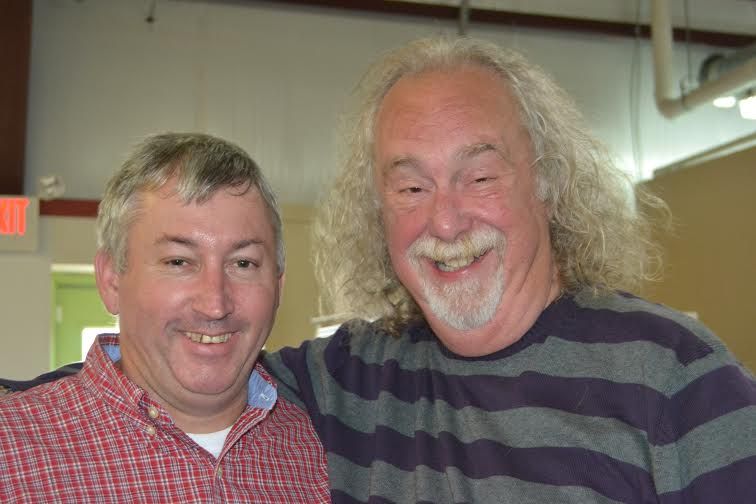 Eversole (left) and Kidwell
"I have known Tim for quite a while, when he had a store in Mainstrasse," Kidwell 
commented. "I think this is an absolute gas. Tim has shown himself to be very smart as a
businessman. I have always loved his selection of coffees and teas."
At noon the four man group known as the Northern Kentucky Brotherhood serenaded the 
customers with their
a capella
renditions of old favorites.
"We ran specials all day long," said Eversole. "This Friendly Market is a great place. We 
have nine vendors here currently who all offer specialties for customers. We have a large seating 
area, too."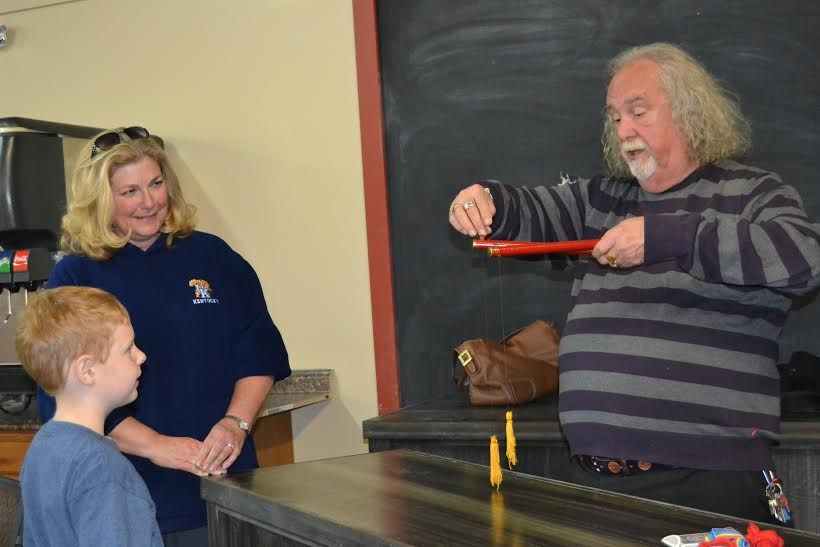 Florence Mayor Diane Whalen and her grandson Bradlee watch Kidwell perform a trick
Eversole, a self­professed computer geek, thought starting a coffee shop was something 
he and his wife Christine would like to do. They opened their first store in Mainstrasse in 2006, 
and then opened the one in Findlay Market in 2008. The economy took a downturn in 2009, 
forcing the
Eversoles
to close their
Mains
trasse
location. They had been looking for another 
Kentucky location until they found the Friendly Market.
"There were a lot of great coffee shops, but we wanted to offer more," explained 
Eversole. "We bake all our own bread, and do specialty orders, too. We have a
café
and a bakery 
to add to our coffee. We are a market driven company."
Eversole believes this is the right location for his bean based business. Mayor Diane 
Whalen visited on opening day.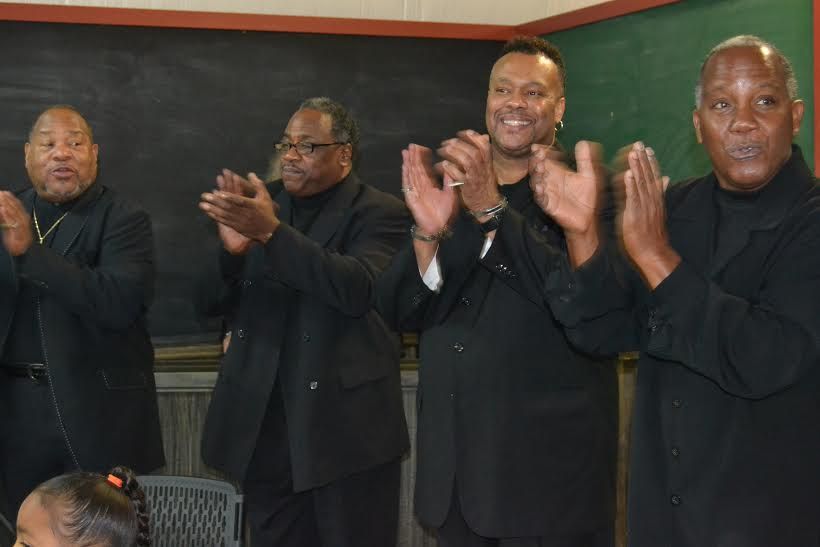 The Brotherhood Singers
"I think this is a hidden treasure," Whalen said. "It is our own version of Findlay Market, 
on a smaller scale. You get fresh food, fresh fish­­­, it is all here. It is Kentucky Proud."
Eversole was in his element Sunday, taking care of customers and visiting with friends.
"I believe everything is relationship, relationship, relationship," said Eversole. "I worked 
with Diane at the airport, and I also worked with Rick Jennings in the Northern Kentucky 
Brotherhood. We like to spread the word. It is what we are here for. It is who we are."
Eversole has great plans for his store. He has already instituted special activities for 
Tuesdays, Wednesdays and Thursdays: ­­­­euchre for Tuesday, poetry for Wednesday, and
scrabble for Thursday. He collaborates with
Afishionados
, one of the other vendors in the market, 
to serve fresh fish at his place, and he makes his own chicken salad. One of the favorite meal is 
meatloaf, and there are other favorites as well.
"We have a full menu," Eversole stated. "Our acorn squash and wild rice are very 
popular. We have very hearty fare. No one walks away hungry."
Story & photos by Patricia A. Scheyer, RCN contributor