United Way Raises More than $4 Million in Northern Kentucky
Thu, 10/30/2014 - 18:34
RCN Newsdesk
The United Way of Greater Cincinnati raised $61 million to support strategic initiatives and effective programs throughout the Greater Cincinnati and Northern Kentucky region during its 2014 campaign. $4.3 million of that was raised in Northern Kentucky through the campaign chaired by Brent Cooper, president of Covington-based IT firm C-Forward.
"Thanks to the tremendous generosity of those in our region, our campaign results represent continuing strong support for 
critical programs and strategic initiatives essential to achieve the Bold Goals," said United Way campaign chair James L. 
Wainscott, chairman, president and CEO of AK Steel. "It's been a privilege for me to chair United Way's 99th campaign 
and meet so many people who help make the Greater Cincinnati area a vibrant place to live and work. Thank you to 
everyone who contributed to this year's campaign, to our campaign cabinet volunteers and the United Way staff."
Wainscott announced the 2014 campaign result to more than 800 energetic volunteers, donors, advocates, agency and 
community partners, and staff attending the finale luncheon at Duke Energy Center.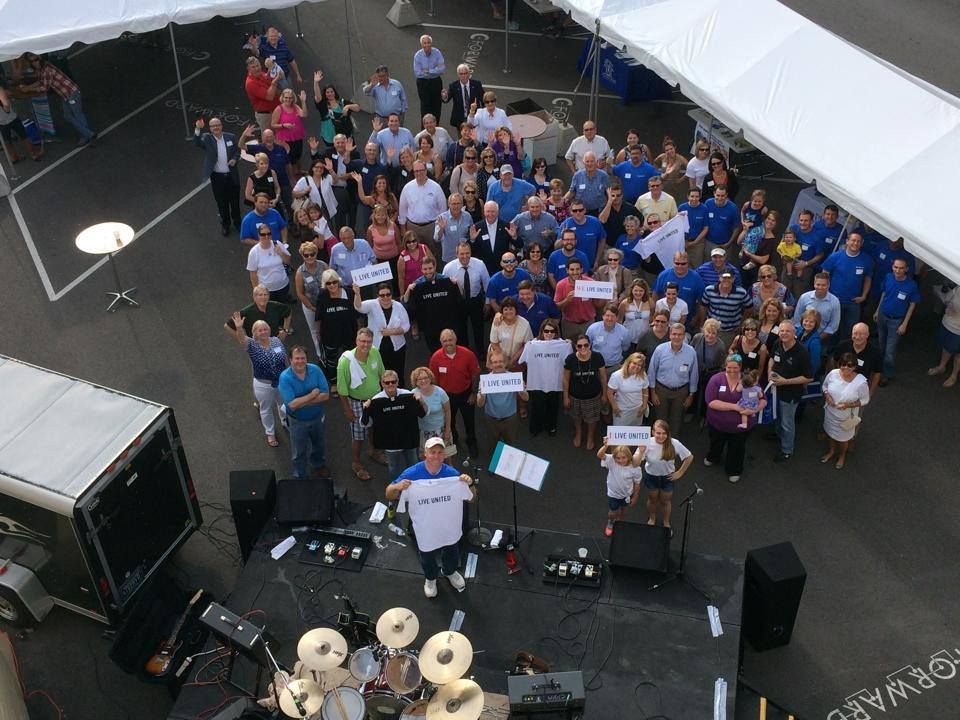 Cooper celebrates Live United campaign during C-Forward's 15th anniversaty party/provided
"Our community has made tremendous progress in providing quality starts for young children and increasing family 
financial stability. United Way is very proud of the gains that have been made, gains that result from the incredible 
generosity and commitment of donors and volunteers throughout our region," said Robert C. Reifsnyder, UWGC 
president. "Whether you contributed a major gift or a dollar a week, we thank you. This is what it means to LIVE UNITED."
As is the case every year, the dollar total announced includes contributions already turned in or reported, as well as 
estimated or conservative projected final figures on a number of campaigns still underway. About 80-percent of the 
campaign has been processed or officially reported. The remaining amount is projected and must be finalized in the next 
few months.
"It's important to realize that there's still time left to make an impact. Companies and individuals who haven't finished their 
campaigns or pledged yet still have the opportunity to do so," Reifsnyder said. "If there are individuals in workplaces that 
don't have United Way campaigns, our new website makes it easy to contribute a one-time donation or set up a monthly 
recurring gift."
United Way of Greater Cincinnati invests the money raised from the annual campaign in more than 280 programs, 
initiatives and community change efforts. The campaign is a fundraising partnership of United Way of Greater Cincinnati 
and the Greater Cincinnati Region of the American Red Cross.
The campaign began August 27.