Scott Falls Short in State Soccer Finals, Loses to Bowling Green, 6-4
Sun, 11/09/2014 - 07:58
RCN Newsdesk
Scott came up short in a wild KHSAA Boys Soccer Championship Game, losing 6-4 to Bowling Green.
The match turned into a scoring bonanza with five goals scored in 15 minutes in the first half, and five more goals scored over a slightly longer span in the second. The 10 combined goals set a new state final record. The game was a rather heated affair that forced the official to stop play a number of times, and issued three red cards late in the match.
The Eagles began the scoring bunch in the 15th minute when Blake Schneider scored after Luke Treadway's attempt created a weird backspin on the ball that freed up an open look for Schneider, giving Scott a 1-0 lead.
A minute later, Blake Cleary equalized the score when he bumped into his defender, knocking him down and booting the ball into the net to tie it up at 1-1.
Not long afterward, Devin Morgan broke loose on a run out and sneaked the ball past the goalie on a great individual play.
A few minutes later, Luke Treadway scored a beautiful on a free kick near the box, giving what at the time seemed like a sizable two-goal lead in the first half.
The Purples had other ideas, however, as striker Exodos Bargblor scored the first of this three goals just before halftime, making the score 3-2 as both teams headed to the locker room. Bargblor was named the match MVP.
Once the teams returned to the pitch, Bargblor picked up where he left off with another goal, this time a pretty give-and-go that tied the score at 3-3.
Moments later, Gilio Aviles blasted the ball into the net with a deep volley shot in the 36th minute, putting the Purples ahead for the first time all night.
Once Bowling Green got the lead, one could sense a Scott letdown taking place as Blake Cleary took the ball deep into the box without any defenders getting in his way and clanged home another goal off of the hands of keeper C.J. Seay.
The Eagles did get a boost, however, with 21 minutes remaining in the second half when Morgan expertly fit the ball over the hands of the goalie on a free kick from about 35 yards out. It was an amazing shot, as were many of the goals on the evening.
The Scott fighting spirit was quickly dampened, however, when Bargblor completed his hat trick with this third goal on another volley shot close to the goal. The Purples then led, 6-4.
In the final 20 minutes, the play became increasingly rough as two Scott players and Bowling Green player each were given red cards. There were 16 cards issued in all during the match, also a state final record.
The Eagles had won 10 in a row before becoming state runner-ups.
Story by Bryan Burke
Photos by Mary Schmalzl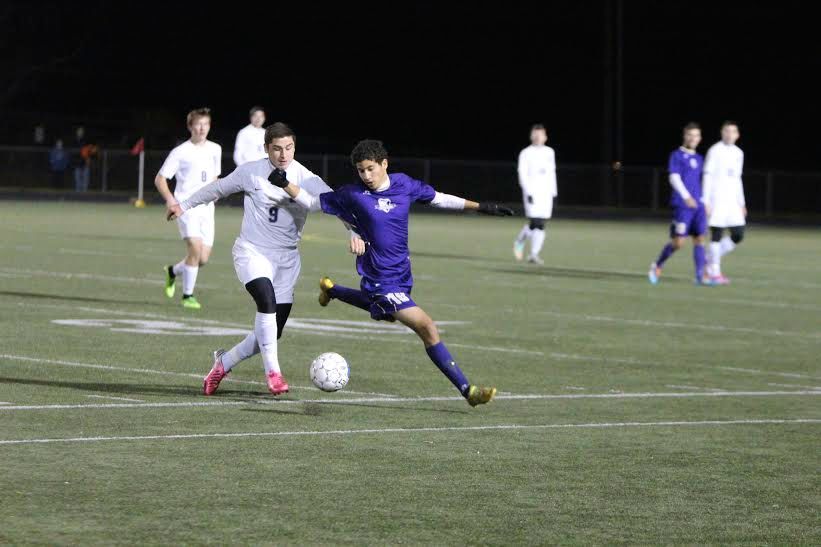 Scott's Devin Morgan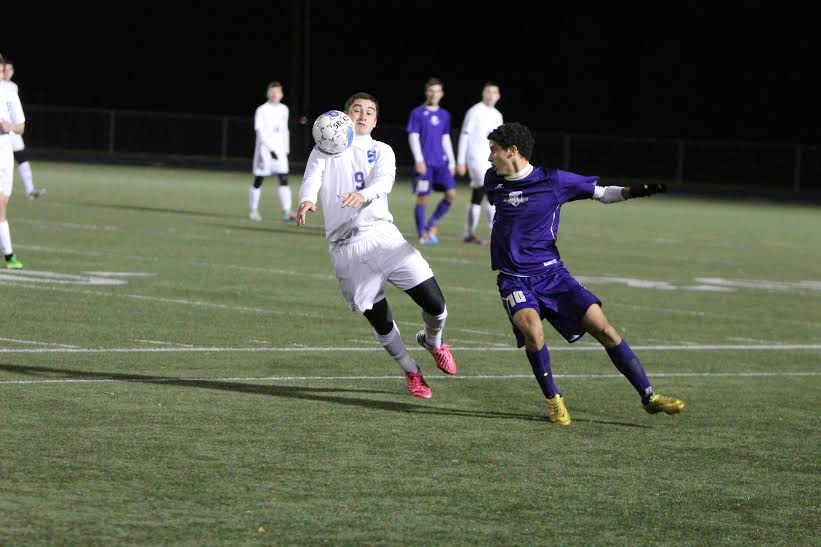 Luke Treadway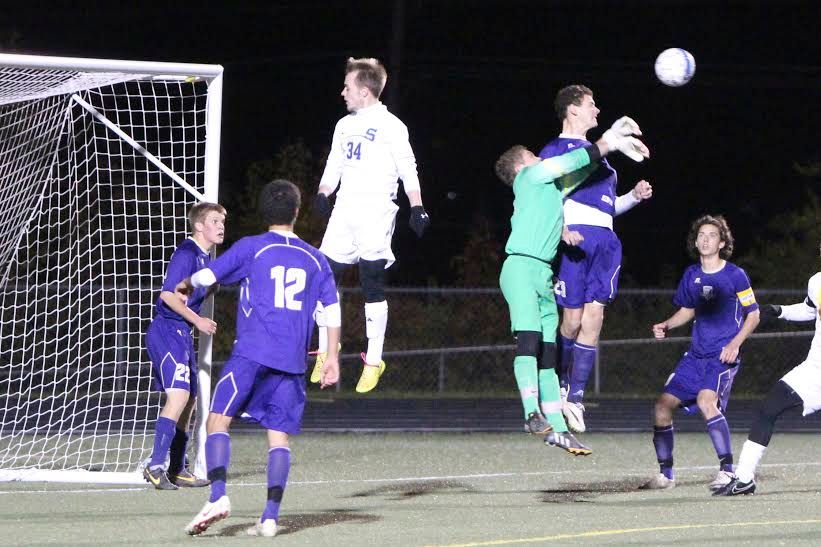 Treadway's goal attempt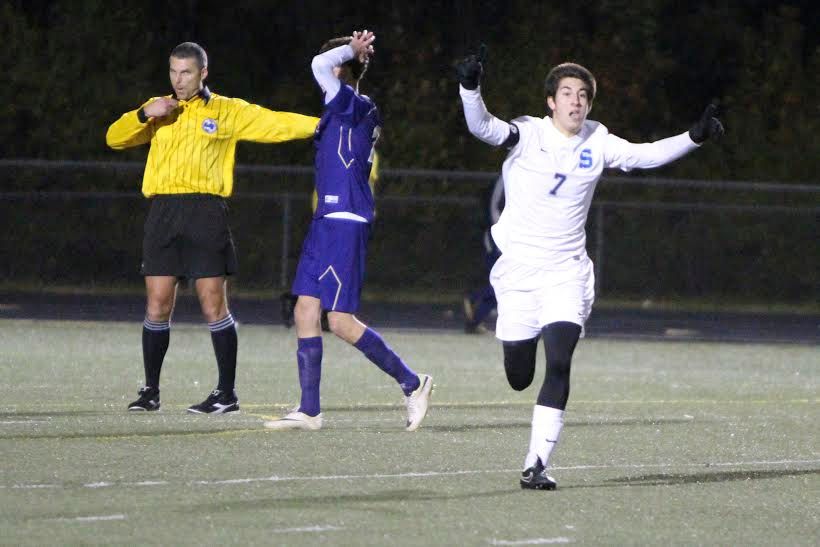 Blake Schneider scores game's first goal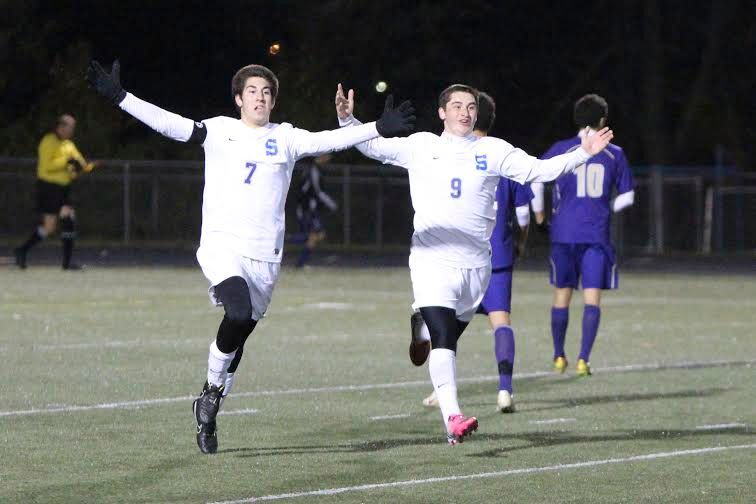 Schneider and Morgan celebrate goal
Treadway takes a foul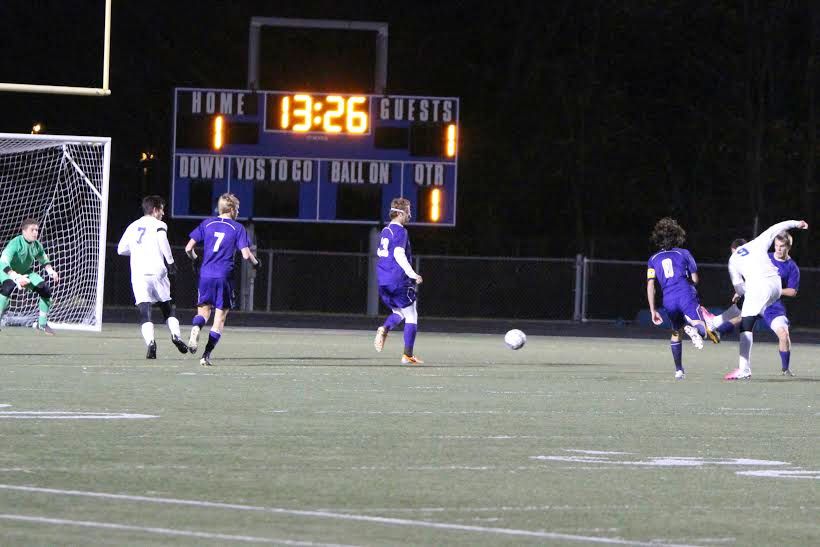 Morgan shoots and scores
Treadway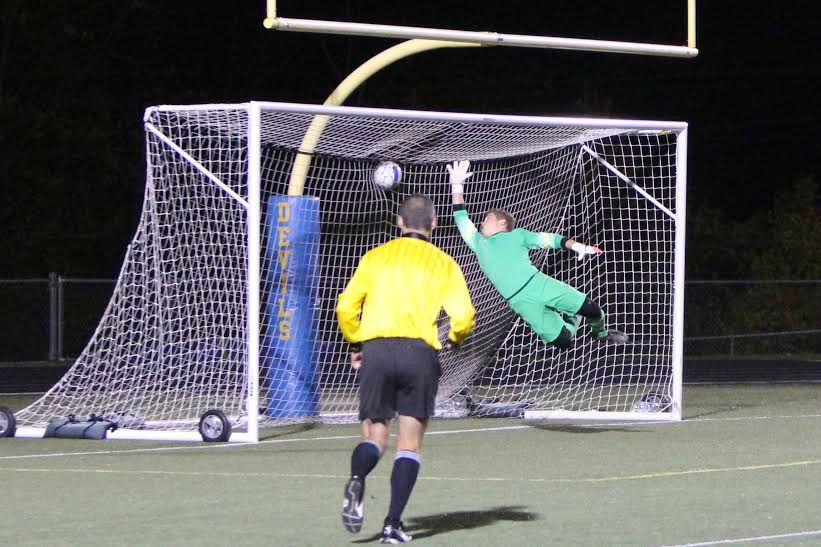 Treadway goal soars to the back of the net
CJ Seay with the deflection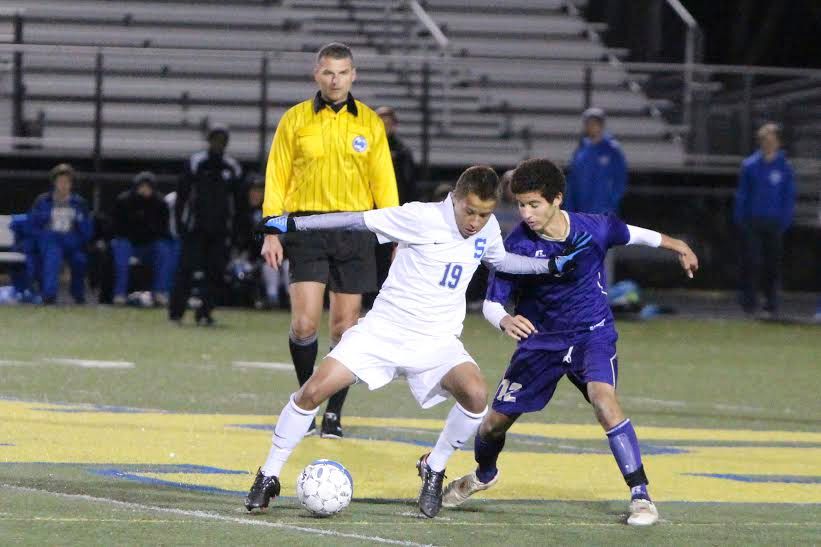 Erik Hegerty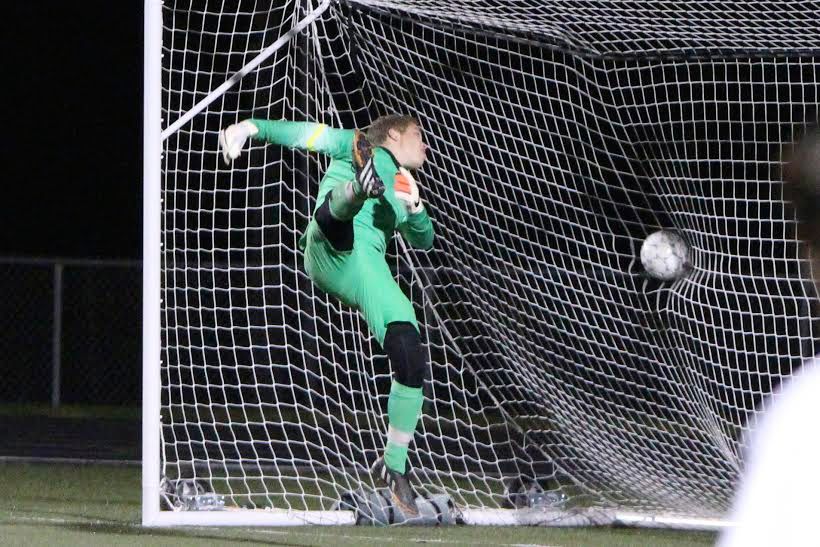 Morgan scores
Morgan takes a foul
All-Tournament Team members: Devin Morgan, CJ Seay, Luke Treadway