Coffee Shop Owners Expand, Hope to Grow to Donate $100,000 a Year
Mon, 11/17/2014 - 16:12
RCN Newsdesk
A local coffee enterprise that began by roasting a pound of beans at a time 
on a popcorn popper is now about to occupy the length of an entire city 
block, right in the heart of downtown Newport.
Five years ago this month, Emily and Justin Carabello, owners of 
Carabello Coffee, began roasting and selling their own beans as a way to raise money initially for
Jardin
del
Niños,
 an orphanage in Nicaragua.
Now, having established their coffee as one of the region's go-­to brews, the pair 
opened their Ninth Street storefront in Newport and with the newest expansion 
in the works, the
Carebellos
are able to give far more than they had ever 
imagined.
"We never really saw this coming," said Emily Carabello, co­owner, who 
explained that the expansion, which will consist of acquiring the 
property adjacent to their current location, is not just about having more 
space for more customers. It's also about growing their mission.
"Our goal is not, 'We need more space,'" Carabello said, "It's that we can't 
give more if we don't get bigger."
The couple have set themselves a long-term goal of raising and donating 
$100,000 a year to various causes. Over the last two years alone, they have 
donated roughly $20,000.
This expansion stands to move the philanthropists closer to their goal.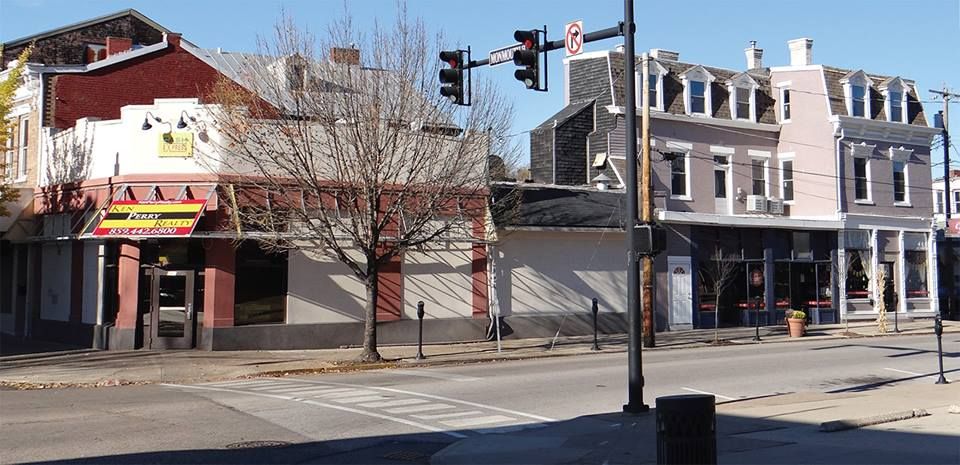 Over their five-­year run, and even though they are not a non- ­profit 
organization, the
Carabellos
have been able to add to their list of 
philanthropic beneficiaries an HIV orphanage in Kenya, I Can 
Fly International, which rescues child brides, and local organizations as well, 
like the Ohio Alley Cat Rescue, church programs, and others.
And the Carabello's attention to community extends beyond their 
philanthropy. In the new space,
Carabello
says their plan is to become a 
source of education for those who love coffee. "Education about coffee is a 
big passion of ours."
In addition to adding a new roasting space to their facility, the new space will 
offer a training lab with barista classes, a "slow bar," which will feature 
lesser­-known, alternative ways to experience coffee, along with more seating 
for customers.
"The impact customers have is real," Carabello said, emphasizing how 
central visitors to the store are to the coffee makers' mission.
The Carabello's reach throughout the Greater Cincinnati region is 
already starting to swell, with a recently announced partnership with Jeff 
Ruby's restaurants, as well as partnering with local breweries like the Party 
Source in Bellevue to develop coffee­-flavored brews.
On the front lines of their expansion, though, will be a Kickstarter campaign, 
which will begin on Black Friday. The campaign's goal will be to raise 
$40,000 before the turn of the year, to fund the building's renovation. The 
Carabellos have already consulted the owners of Braxton Brewing Company, 
coming to Covington next year, who saw record­-setting success with their 
Kickstarter in October.
"We will also apply for every grant possible," Carabello said, also adding that 
the city of Newport has committed to matching up to $15,000 for facade 
repairs to the building.
The Carabellos estimate the rehab project will probably total around 
$100,000, for interior and exterior updates. The
Kickstarter
is meant as just 
that — a start — with a plan to begin rehabilitating the building's inside first.
As they prepare to launch the Kickstarter, the Carabellos are optimistic: "All 
along the way, people have been excited about what we're doing, and they 
want to help," Emily said.
Ultimately, staying on mission and becoming a community anchor in 
Northern Kentucky remain the
Carabello's
top priorities.
"We want to be a place where people think, if you come to Northern 
Kentucky, you have to go to
Carabello
," she said.
Story & photos by Pat LaFleur, RCN contributor