As Region Struggles to Fill Manufacturing Jobs, Northern Kentucky Leaders Form Coalition to Fix Problem
Tue, 11/18/2014 - 12:52
RCN Newsdesk
There are jobs available in the region -- jobs that pay very well -- but employers are having a hard time finding the workers they need to fill the positions.
If Northern Kentucky hopes to produce the skilled workforce necessary to retain the advanced manufacturers who operate here, something has to be done and on Tuesday, Northern Kentucky Chamber of Commerce President Trey Grayson announced a new effort, saying the partners of a new coalition bring diverse experiences, expertise, and relationships to the unified effort.
"My hope is that by getting all of these partners on board through a 'collective impact' approach, 
we are very publicly pledging to address and solve this problem," Grayson said.
Many of the region's leaders, including those who now make up the membership of the new coalition, were in Covington on Tuesday for the Chamber's monthly Eggs n Issues which featured Gateway Community & Technical College President & CEO Dr. Ed Hughes presenting on the school's new urban metro campus. Though that estimated $80 million development underway in Downtown Covington has created much buzz, the college has not produced the number of graduates needed by area employees. The school's Boone County campus has many programs in advanced manufacturing.
High-paying jobs unfilled, manufacturers express concern to local leaders
A February 2013 report by the Commonwealth of Kentucky indicated that Northern Kentucky is home to just over 18,000 manufacturing jobs that pay an average salary of more than $55,000. With benefits, the average job is worth over $70,000. Both those figures exceed the state average. To support the manufacturers located and locating in the region, local business leaders supported the creation of the Center for Advanced Manufacturing at the Boone County campus of Gateway. 
In 2005, a report by Gateway suggested that 1,000 new jobs would be created each year as the region provides a skilled workforce and companies expand. The school's study said it would need to produce 618 graduates per year to replace retirees and to fill worker turnover. However, the numbers have been far less than that.
Between 2010 and 2014 Gateway's Center for Advanced Manufacturing produced only 296 graduates, or 74 per year. That figure was cited in a letter to Hughes earlier this month signed by Grayson, Tobergte, and Judges-Executive Gary Moore (Boone), Steve Pendery (Campbell), and Steve Arlinghaus (Kenton), and obtained by The River City News. Overall, there is a shortfall of 4,042 graduates, something the letter writers say has an economic impact on the region of $832 million.
The Gateway Community Report 2014, from which the number of graduates was taken, does not meet the needs of the region, the letter writers state and they request a new strategy from Hughes and Gateway to be presented to them and the manufacturing community by January 5, 2015. That new strategy should include a path towards producing the more than 600 graduates needed per year, the letter stated.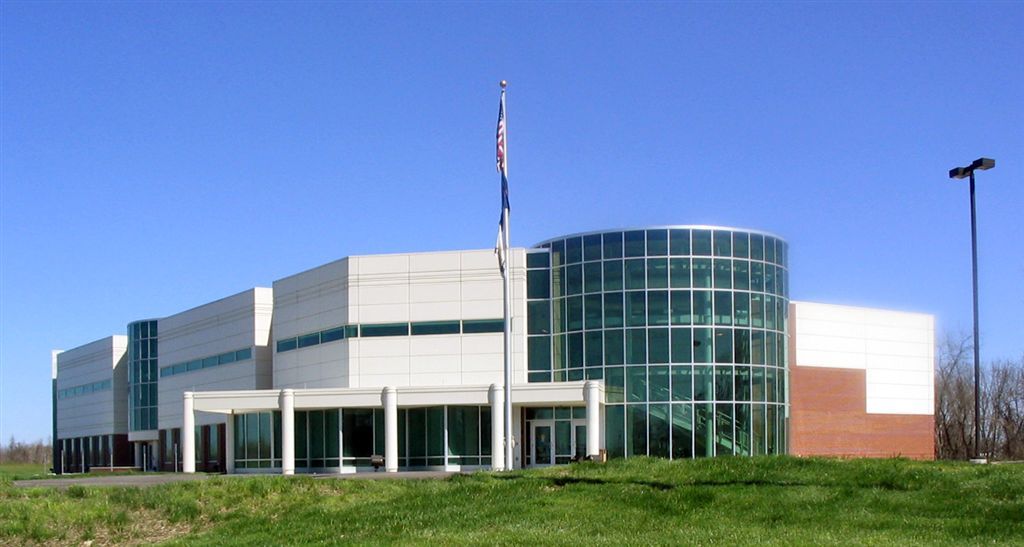 Gateway welcomes new strategy
Hughes also welcomes the new partnership. 
"Our faculty and staff continue to work with employers to assess their specific needs for skilled 
workers and then deliver the programs and training that addresses our part of the talent pipeline," 
Hughes said. 
"As a college, we recognize that we have more work to do to market these great careers to 
students of all ages, including high school students and graduates, adults who have been 
displaced, veterans, women, and seniors. We certainly know there is a gap between 
industry needs for workers we can train and our ability to fully meet the need and we asked for
help."
Help is now here in the form of 
the Advanced Manufacturing Workforce Development Coalition which is in the formation stages and 
will be led by the Northern Kentucky Chamber of Commerce, Northern Kentucky Tri-County Economic Development Authority (Tri-ED), and 
Gateway.
Developing a talent supply chain is a top priority for region
Janice Urbanik, executive director of Partners for a Competitive Workforce, an organization 
focused on meeting employer demands in the workforce, stated that the entire Northern Kentucky and Greater Cincinnati region is 
facing challenges in meeting the needs for skilled workers in a variety of sectors, including 
advanced manufacturing.
"Developing the talent supply chain for the manufacturers in our region is a top priority for 
Partners for a Competitive Workforce," Urbanik said. "We are excited to work with the Coalition 
and the Northern Kentucky community to develop and execute a plan that meets the needs of 
both employers and jobseekers."
Membership in the coalition also includes the judges-executive of Boone, Campbell, and Kenton Counties, as well as representatives from Vision 2015, the Brighton Center, the Northern Kentucky Workforce Investment Board, Impact NKY (a non-profit affiliated with the Chamber), representatives from the advanced manufacturing community, and the Northern Kentucky Area Development District.
Dan Tobergte, president and CEO of Northern Kentucky Tri-ED, an agency charged with 
recruiting and growing jobs in the region, said he is encouraged by the Coalition's commitment 
to workforce development. He also pointed out that Gateway has excellent facilities, superb 
instructors, dedicated staff, and quality advanced-manufacturing programs.
"A pipeline of skilled labor is critical to the success of Northern Kentucky," Tobergte said. "We 
have tremendous assets in our community with the advanced-manufacturing industry and 
Gateway's Center for Advanced Manufacturing. This is another example of Northern Kentucky 
coming together as a community to collectively address this critical workforce-development 
need."
"This new Coalition will provide great oversight for the work that began a year ago under Impact 
Northern Kentucky," said Rhonda Whitaker of Duke Energy Kentucky, who is chairing the
organization's workforce development efforts. "Recently, at the suggestion of Vision 2015, we 
entered into discussions with several workforce partners about developing a 'collective impact' 
model for capacity to move these focus areas forward and to develop a shared vision. 
"Duke Energy will remain engaged in this work as it fits with our efforts to advance economic 
development opportunities for our region. We need to make progress on this 
important matter for our communities and our employers."
-Michael Monks, editor & publisher
Photo: Trey Grayson speaks Tuesday morning in Covington/RCN