More Preschool Classes a Possibility in Eight Northern Kentucky Districts
Tue, 11/25/2014 - 08:13
RCN Newsdesk
A federal grant being pursued by the Commonwealth of Kentucky could lead to universal preschool in eight local school districts.
The $15 million possibility was sprung on the districts pretty suddenly, according to Bill Grein, an administrator with Covington Independent Public Schools. He presented details about the grant to the Covington Board of Education last month. "This grant opportunity came at us like a tornado," he told the board.
A call came from the governor's office that indicated that three or four areas in the state would benefit from the grant if it's awarded. In Northern Kentucky, that would include eight districts: Covington, Ludlow, and Erlanger-Elsmere in Kenton County, and Newport, Bellevue, Dayton, Southgate, and Silver Grove in Campbell County.
"It's all about expanding and improving preschools in targeted areas," Grein said.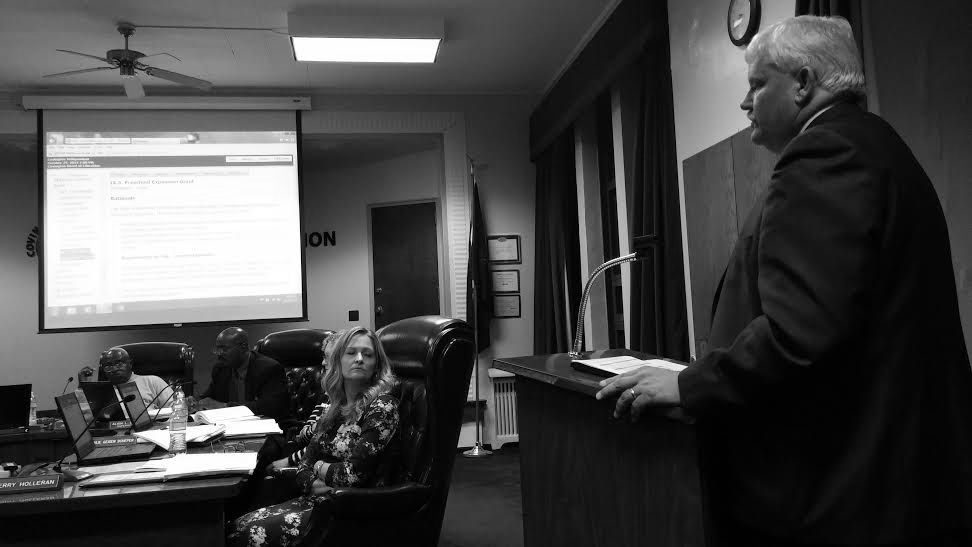 Grein discusses grant with Covington Board of Education/RCN
Fewer than ten such grants are available and Kentucky has its work cut out for it as it is competing with most of the rest of the country. If the state is successful, the funds would go to Jefferson County (Louisville) and southeastern Kentucky districts in addition to Northern Kentucky and would be spread out over four years.
The United Way of Northern Kentucky would be a partner in the process that would add more full-time preschool instructors and turn some half-day preschool programs into full-day.
"We would try our best to serve as many people through our existing programs and through our partners," said Alvin Garrison, superintendent of Covington Schools. 
"I think preschool is very important, especially to get our kids started," said Joyce Baker, a member of the Covington Board of Education.
The districts will learn if they won the grant in December and the funds would arrive in January. Then a months-long planning process would ensue with the new programs beginning in August.
Written by Michael Monks, editor & publisher of The River City News
Photo via James E. Biggs Early Childhood Learning Center