Jackie Demaline: These Are the Shows You Should See (Or Maybe Not) in December
Thu, 12/04/2014 - 17:56
RCN Newsdesk
If you're looking for more than ho-ho-ho on stage this month, here are some possibilities to lure you 
away from an evening of online shopping. And if you're stuck for a gift idea for the friend-who-has-
everything, how about a pair of tickets to your favorite local
theatre
? 
Part Two of RCN's December stage preview looks at everything but the holidays. Not a jolly old 
soul, mug of eggnog or holiday wreath in sight. (But if you're into that sort of thing, click here for our holiday show guide.)
As always, in chronological order:
Bureau of Missing Persons
, through Dec. 20. Know Theatre of Cincinnati, 1120 Jackson St., 
Over-the-Rhine. 8 p.m. Wednesday-Saturday, 3 p.m. Sunday. Tickets $20.  $10 rush tickets at 
the door 10 minutes prior to curtain (when available; cash only). Wednesdays are FREE as part 
of Know's Welcome Experiment initiative, subject to availability. knowtheatre.com and 513-
300-5669.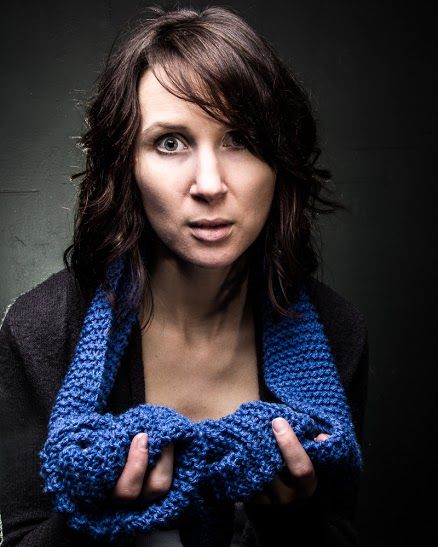 In this regional premiere, former elementary school teacher Angela (Kate Glasheen) is still 
recovering from losing one of her charges on a school trip. Angela embarks on a fantasy-infused 
adventure which carries her from her New York apartment to a cave in Russia in search of – a 
way to forgive herself? A road to her future? 
This is the second production for
Bureau
 and it will be interesting to see what kind of future 
this one-act has. The Know production is adept, but Lila Rose Kaplan's script is thin. Kaplan is 
taken with the concepts of myth and loss, but the play feels like a story she thought of one 
night and didn't think about how to make it meaningful. It will be fine for audiences who are 
satisfied with whimsy and don't ask for more.  
The Comedy of Errors
, through Dec. 13, Cincinnati Shakespeare Company, 719 Race. St, 
Downtown Cincinnati. 7:30 p.m. Thursday-Saturday, 2 p.m. Sunday. Additional performance 2 
p.m. Dec. 13. Tickets $22-$32 on Thursdays and Sundays and from $26-$36 on Fridays and 
Saturdays.  513-381-2273
ext
. 1 and www.cincyshakes.com.  
You know what makes me nutsy? You set Shakespeare's
Comedy of Errors
 in an Atlantic City-
type resort in the early
1930s
, a high concept that doesn't fit the play but does fit guest director 
Patrick Flick's bawdy vaudeville approach. Or might if he knew what to do with it.
Flick parades sideshow characters – a bearded lady, snake charmer, and sundry others – down 
the side aisles to the stage. And does nothing with them. They sit or stand to the side and 
watch the action rather than doing their sideshow thing. Then you bring the show to a stop 
every time you need to reinforce the high concept which doesn't fit the play. I confess, Scrooge-
like, I gave up after the first act. 
Good job by the company, who do what they're asked. Flick is executive director of the 
Shakespeare
Theatre
Association and Comedy suggests those who administrate cannot 
necessarily direct. For the record, the show is about two sets of identical twins (masters and 
servants)who of course don't know of each other's existence, endless comic misunderstandings 
ensue en route to a happy ending.  
Tenderly: The Rosemary Clooney Musical
, through Jan. 4. Playhouse in the Park Thompson 
Shelterhouse. 7:30 p.m. Tuesdays and Wednesdays, 8 p.m. Thursdays and Fridays, 4 p.m. and 8 
p.m. Saturdays, and 2 p.m. and 7 p.m. Sundays. Tickets: $35-$80 adults, prices subject 
to change. Teen and student tickets $30. Sunday College Night: tickets to 7 p.m. performance 
$10 with valid student ID. 513-421-3888 and www.cincyplay.com.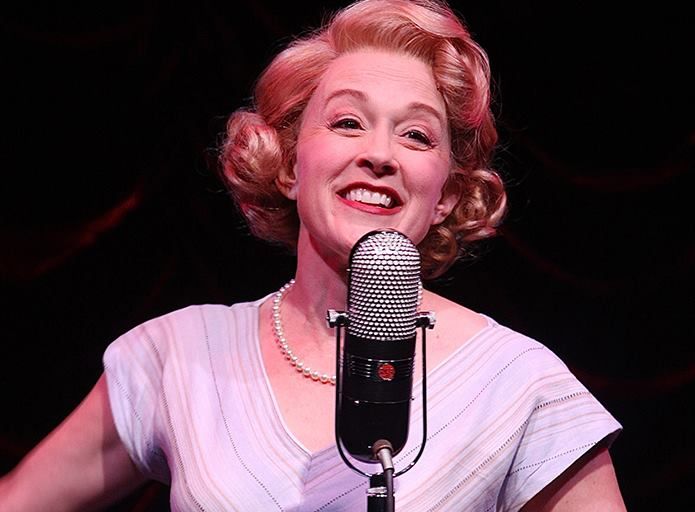 Cincinnati playwrights Janet Yates Vogt and Mark Friedman chronicle Rosemary's triumphant 
journey to stardom and defeat and back again. The show features 17 of her signature hits, 
including "White Christmas," "Tenderly" and "Come On-A My House." Susan
Haefner
, whose 
Broadway credits include State Fair, Thoroughly Modern Millie and
42nd
Street, makes her 
Cincinnati Playhouse in the Park debut as Rosemary Clooney.
Failure: A Love Story
, through Dec. 7. 8 p.m. Wednesday-Saturday, 3 p.m. Sunday through Dec. 
7. Corbett
Theatre
, Fine Arts Center, Northern Kentucky University, Highland Heights. Tickets: 
$14 adults, $11 seniors, $8 students (with valid ID). 859-572-5464 and theatre.nku.edu. 
"Failure" is a captivating little fable with music with a great big problem. The fragile and fanciful 
tale of a trio of sisters in the
1920s
who all die in the same year would be a glass-slipper-fit for 
NKU's
Stauss
Studio space. Instead it's being produced in the much larger Corbett
Theatre
where the able company has to push far too hard.  
Still, the script is inventive, filled with talking animals and clocks which speak to the inevitable march of 
time; the student cast is charming and you'll find the play's central truth spoken by a loyal, ailing dog. 
"Just because something ends don't mean it wasn't a success." Truly words to live by and an 
invitation to look up instead of down.
Black Fly Spring
, 7:30 p.m. Dec. 4-7. Xavier University, Gallagher Student Center Theater. 
513-745-3939. Tickets $17 adults, $12 students.  www.xavier.edu/
theatre
and 513-745-3939.
If you love new scripts and the process of creating new work, check out this new script by 
playwright Nick
Gandiello
. A year after her sister is killed while working as a war photographer, 
a young woman is set to present those photographs at a memorial. When she and her
fiancé
 r
etreat to a lakeside mountain town to reflect and prepare, they find themselves at odds over 
their secrets, desires and their place in the world -- and how we move forward during times of 
despair. Regina Pugh directs. 
Stay after the show Thursday-Saturday for talk-backs with Gandiello. The show contains adult 
language and situations.
The Year of Magical Thinking
, Dec. 5-28. The Cincy One Act Festival, College Hill Town Hall/
Contemporary Dance Theater Studio, 1805 Larch Ave., College Hill. 8 p.m. Friday and Saturday, 
7 p.m. Sunday. Tickets $20. www.Cincyticket.com and 1-888-428-7311. For info: 
www.CincyOneAct.com.
If you love taking a chance, try this regional premiere of the one-woman stage adaptation of 
Joan
Didion's
bestselling memoir, about the year following the sudden death of her husband of 
40 years, writer John Gregory Dunne, and the subsequent hospitalization of her only daughter 
Quintana
Roo
.  It packs an emotional wallop and then some.
Cate
White stars, directed by Lyle 
Benjamin.
There were rave reviews for the Broadway debut in 2007: "A haunting portrait of a four decade long marriage" -The New York Times.  "A play that is as intensely intimate as it is universal" - Daily News.  
"Poignant and wry.....beautifully written play, the emotions are so deep we can't help but be deeply affected" - Newsweek.
The Cincy One Act Festival marks the return of theater for the first time in years to College Hill 
Town Hall (home of Contemporary Dance Theater Studio). The festival is the longtime dream of 
area theater artist/producer Benjamin, who's done memorable work in town over the years 
(including at his Queen City Off Broadway), but he hasn't been producing lately. It's good to see 
him back and, at the website, promising more to come in winter and spring 2015.
If it sounds interesting, but where the heck is it – get out the GPS. Town Hall is just off Hamilton 
Avenue, halfway between two terrific restaurants – Ruth's Parkside
Café
in
Northside
and
Swad
Indian in North College Hill. Make an evening of it.
Written by Jackie Demaline, RCN Arts
Photos provided (Shakespeare Company photos by Cal Harris)