Finally, the Time Came for this Creative to Open Her Own Business in Newport
Sun, 12/14/2014 - 11:39
RCN Newsdesk
The Dresser Up Vintage Boutique has an impressive collection of select antique furniture, but the backbone of the business rests in the paint they sell and use. Wendy Critcher owns and operates the boutique in Newport and says that the business has been a culmination of her various passions.
"I've always had some kind of creative hobby," Critcher said. "From artwork, to scrapbooking, to all kind of things. So I started painting furniture and I love to re-purpose furniture and items and make decorations for my home. I've always had a passion for antiques, and as I was decorating and re-purposing things for my living room, I thought, this is what I want to do. I want to be able to create things for other people, and help people create things for themselves."
Critcher began her business after spending 15 years at home working with her husband and his commercial construction company. Once their three daughters grew old enough to not require as much daily oversight, she decided to follow her dreams of owning her own business. She first looked in Bellevue for a storefront, but when multiple deals fell through, Critcher happily settled in Newport.
"Everything fell into place and it feels like I was meant to be here in Newport," she said.
There are two types of paint one can purchase at Dresser Up. One is called Miss Mustard Seed's Milk Paint, which is an all-natural mineral based product. It's a powder-form paint mixed with water. The other is a chalk-based paint called Maison Blanche Vintage Furniture Paint. Both are considered no-prep paints.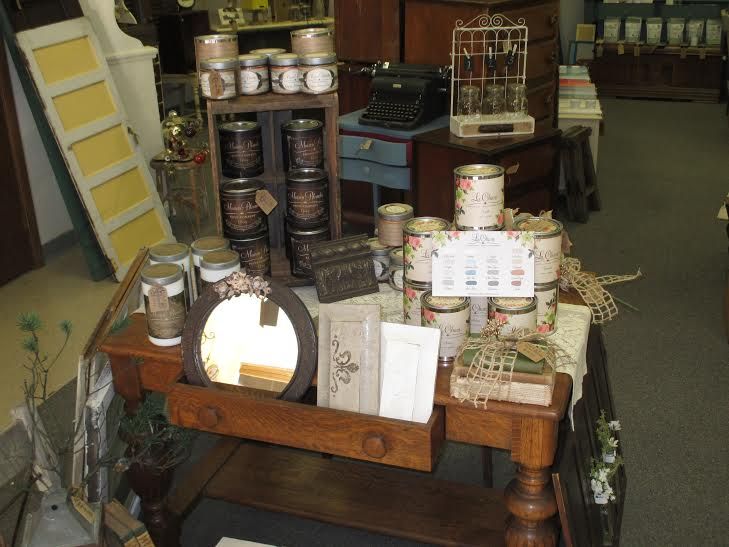 "The chalk-based paint and milk-based paint is the basis of my business because that is going to be the items that are going to help people repurpose their own furniture. You might have an item that you got from your grandmother or your aunt that you love dearly, but it's ugly and you don't really like it, what do you do with it? Well, I could teach you how to paint it and re-purpose it and it gives them the ability to keep memories of someone they love, but then they can enjoy it too."
The paint that she uses is unique to furniture rehabbing and adheres to almost any type of furniture better than more common types of paint.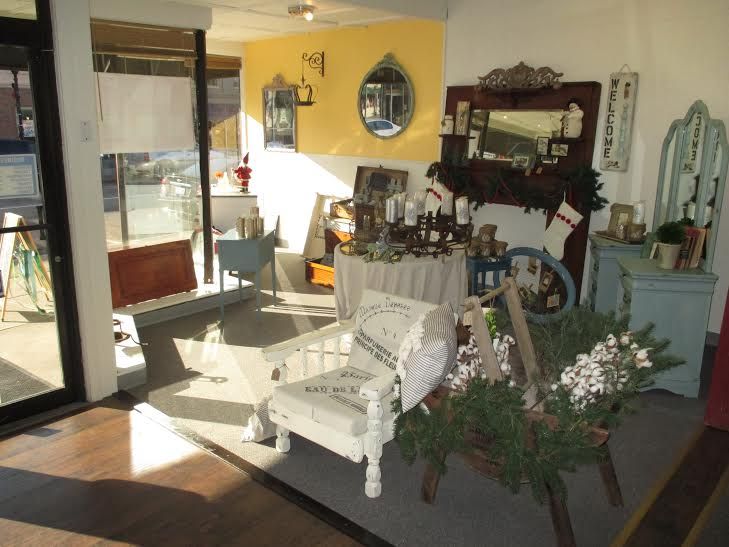 "What's really cool about both of those is that they will go over just about any surface," Critcher said. "So you don't have to strip an item, which most people don't want to do—they don't want to deal with the chemicals and that kind of stuff."
She also sells brushes and other painting accessories.
In addition to collecting, re-purposing and selling the furniture pieces, along with the paint portion of the business, Crichton also offers classes four to five times a month in order to show others the finer points of painting and re-purposing antique furniture. She also does custom paint jobs when offered.
"A big part of my business has been selling the furniture I paint, but another thing I'm going to introduce is a Wine and Sign night, where people can come in using some vintage wood or whatever, paint it and make a cool sign."
She also has in mind classes where people can bring in their own pieces into the space. She said basic classes begin around $75 but that the classes with bigger pieces would be closer to $125.
Dresser Up is open Tuesday through Saturday and has a website, dresser-up.com for more information.
Story & photos by Bryan Burke, associate editor