Want to See This Year's Oscar-Nominated Documentary Shorts? Get to The Carnegie
Sun, 01/25/2015 - 03:30
RCN Newsdesk
There may be a distinct lack of diversity in this year's Academy Awards feature film nominations – but 
there's plenty of diversity in the short documentary category, which look at a wide range of subjects 
from filmmakers in China, Mexico, Poland, and the U.S. 
Cincinnati World Cinema's popular annual screening of Academy Award-nominated Oscar short 
documentaries will have its only local showings Jan. 31 and Feb. 1 at The Carnegie. The five 
Academy Award-nominated films plus two Oscar short-list docs will be shown in two programs.
The line-up is listed below. The Oscar nominees are signified with an (*). More information, trailers and 
clips can be found here.
PROGRAM A: 4 p.m. Jan. 31 and Feb 1 (run time: approx. 123 minutes) 
*
La Parka (The Reaper)
, Mexico. For the past 25 years, Efrain has worked in a slaughterhouse, 
where he has developed an intimate relationship with both death and what one must 
sometimes do to live.
*
Our Curse
, Poland. A mother and father face the difficulties of caring for a baby who has 
been born with a life-threatening congenital breathing disorder known as
Ondine's
curse.
*
White Earth
, USA. Three children and an immigrant mother face a long and difficult winter 
in North Dakota, which has attracted many people seeking work during an oil boom.
Kehinde Wiley: An Economy of Grace
, USA. The film documents New York-based visual 
artist
Kehinde
Wiley's process from concept to canvas as he creates a series of classical 
portraits of African-American women.  Originally broadcast on PBS. More information here.
PROGRAM B: 7 p.m. Jan. 31 and 1 p.m. Feb. 1. (run time: approx.. 120 minutes)
*
Crisis Hotline, Veterans Press 1
, USA. Each month, the Veterans Crisis Line receives over 
22,000 calls from military veterans, who account for 20% of all suicides in the U.S. each year.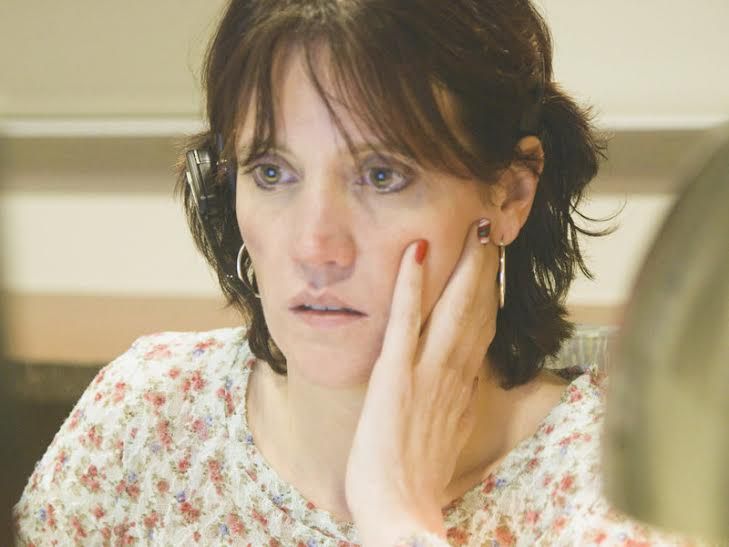 One Child
, China. The 2008 Sichuan earthquake killed 90,000 people, including thousands of 
children. Because of China's one-child policy, losing one child means losing their only child. The 
film follows the journey of three families as they struggle to move past their loss. 
*
Joanna
, Poland. As she faces a terminal illness, the mother of a young son writes a blog in 
which she tries to leave a record of what she hopes to teach him. 
Oscar Short Documentaries
, Cincinnati World Cinema, The Carnegie, 1027 Scott Blvd., 
Covington. Tickets: $10 in advance, $12 at the door (if available). Combo ticket $16 in advance, 
$20 at the door (if available).  
CWC
: 859-957-3456, The Carnegie Box Office: 859-9571940 and 
online here.
Detailed film descriptions, ticket information, maps, directions and parking info can be found 
on the
CWC
Oscar Short Docs event webpage at www.cincyworldcinema.org;
personal assistance is available by calling 859.957.3456 or writing to

[email protected]

.
-Jackie Demaline, RCN Arts