One of Covington's Most Popular Restaurants is About to Get a New Look
Tue, 01/27/2015 - 08:39
RCN Newsdesk
Crowds of people are always swarming the place and now there will be a new way to get in.
There will be a new way to access the popular KungFood Chu's AmerAsia on Madison Avenue in Covington where plans for a new facade, approved Monday by the city's urban design review board, will also give more space for more diners.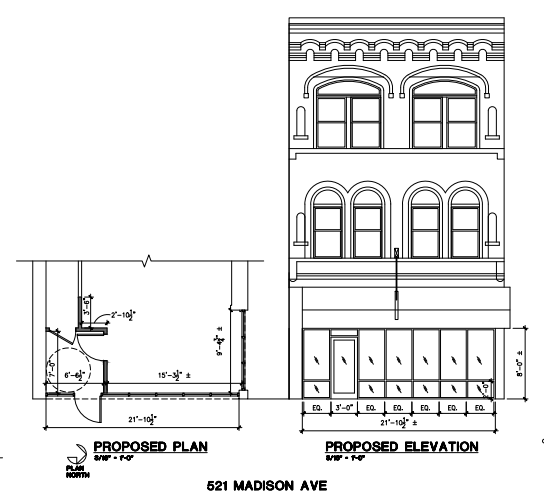 The property at 521 Madison Avenue was built between 1886 and 1894. It is three story brick Italianate commercial building with the defining bracketed cornice at the top and a commercial storefront on the first floor. The second and third floors of the building have paired double hung arched windows. The first floor is a non-historic replacement storefront system that is set back from the front facade line, according to documents prepared by historic preservation officer Beth Johnson.
UDRB member Charles King said that it was once known as the Edison Building because it was one of the first places in the country that people sat down to watch movies.
Hub + Weber Architects presented the drawings for approval on Monday and the board accepted them unanimously. 
Owner Johnny Chu said that the colors on the building would likely be similar to what is there currently.
Follow The River City News on Facebook, Twitter, or email us!
-Michael Monks, editor & publisher
Photo: Chu celebrates his new sign during the CoSign event in Downtown Covington (Brian Frey/RCN file)