Jackie Demaline: Don't Miss These Shows in April
Thu, 04/02/2015 - 09:03
RCN Newsdesk
It looks like a buoyant start to spring on area stages this month – crime-fighting gals at Know Theatre, three new plays at Northern Kentucky University in the biennial Y.E.S. Fest, a Christopher Durang comedy at Playhouse in the Park, a Steve Martin comedy at The Carnegie and a Shakespeare comedy at Cincy Shakes. And the quarterly return of trueTHEATRE with real folks taking the stage to tell personal stories of "Beauty."

Among the must-sees, count Annie Fitzpatrick, Michael Bath, and Giles Davies (in a rare Cincinnati appearance) in a revival of Ariel Dorfman's psychological thriller Death and the Maiden in the Aronoff's Fifth Third Theatre, courtesy of Diogenes Theatre.

Hearts Like Fists, through April 25. Know Theatre, 1120 Jackson St., Over-the-Rhine. 8 p.m. Wednesday-Saturday, 3 p.m. Sunday. Tickets $20. Free on Wednesdays. 513-300-5669 and here.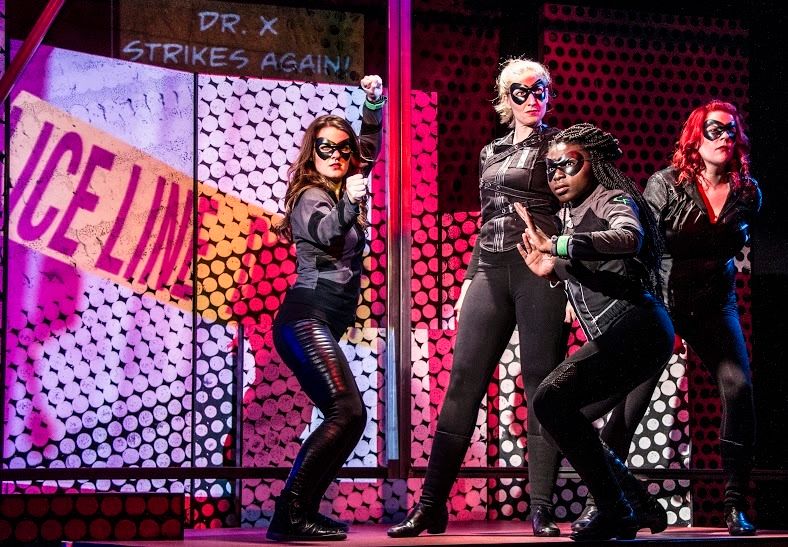 The citizens of The City live in fear of the nefarious Doctor X, who stalks happy lovers and murders them in their sleep with a poison that goes straight to the heart. Meanwhile, a brilliant surgeon named Peter works around the clock to perfect a mechanical heart that can protect the world from heartbreak -- especially now that he, himself, is in danger of falling in love. Caught in the middle are The Crimefighters, nurses by day, fierce vigilantes by night, whose relentless hunt for Doctor X suddenly just got a lot more complicated. 

Village Voice: "A fun, twisted exploration of what it means when someone Hulk-smashes your heart on the ground into a million pieces." 

The Taming of the Shrew, April 3-25. Cincinnati Shakespeare Company, 719 Race St., Downtown. 7:30 p.m. Thursday-Saturday, 2 p.m. Sunday. Additional 2 p.m. matinee April 24. 7:30 p.m. Tickets: $32-$36, seniors $28-$32, students $22-$26. Preview performances April 1-2 $21. 513-381-2273 and www.cincyshakes.com.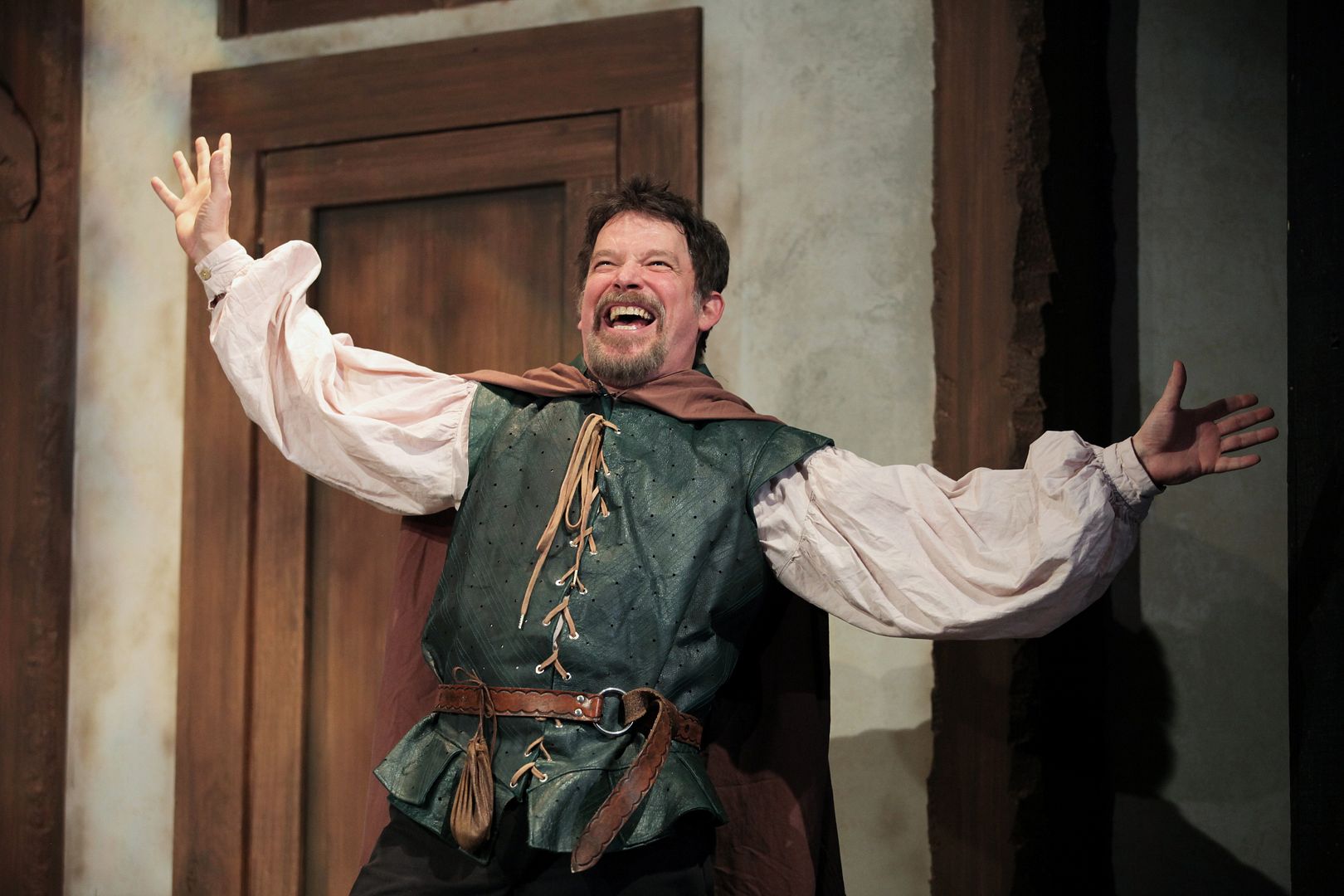 Baptista has a problem, and her name is Kate. His eldest daughter is so strong-willed, stubborn and downright shrewish that, despite her considerable family fortune, not a single man in Padua is willing to marry her. That is until the arrival of brash fortune-seeker Petruchio, who has come "to wive it wealthily in Padua." 

The Cover of Life, April 10-25. Falcon Theatre, 636 Monmouth St., Newport. 8 p.m. Friday and Saturday. Tickets $19. students $17 (with ID) and seniors. 513-479-6783 and here.

An affectionate portrait of a family, with Tood, Weetsie, and Sybill as brides of the three Cliffert brothers in rural Louisiana in 1943. When the men go off to war, the girls move in with their mother-in-law and Life Magazine calls. War correspondent Kate Miller is assigned to the cover story and she's not happy about doing a "woman's piece." As Kate collects information for her story all the women learn more about themselves and each other.  

The Underpants, April 10-16. The Carnegie, 1028 Scott Blvd., Covington. 7:30 p.m. Friday and Saturday, 3 p.m. Sunday.  Tickets $25, students $18. 859-957-1940 and www.thecarnegie.com.  

Steve Martin brings the funny to an adaptation of 1910 German farce Die Hose. Alluring housewife Louise (Erin Ward) ignites debauchery in Dusseldorf when her underpants accidentally fall down during the king's parade (Oooops!), shaming her stuffy husband (Randy Bailey) and driving feverish (and lecherous) interest in the room the couple is trying to rent. Director Drew Fracher has rounded up a first-rate community cast including Sean Mettes, Michael Hall, and Tom Manning.

Honour, April 10-18. WIT-Women in Theatre, St. John United Church of Christ, 520 Fairfield Ave, Bellevue.  8 p.m. April 10, 11, 17 and 18, 3 p.m. April 12. Matinee is followed by a" Talk About" led by Grace Epstein of the UC Department of English. Tickets $18 ($3 rebate if you bring your own comfortable, lawn chair.) 513-407-0832 weekdays between 10 a.m.-7 p.m.

Regional premiere of a marital drama from the woman's point of view. Veteran community theater actors lead the cast. Peggy Allen is Honor, whose husband (Dennis Blom) leaves her after 32 years for a younger woman. The question: What is love?  The sweet certainty of knowing what the next day carries?  Or, does love make us feel whole as if without it our blood is too thin and our breath too shallow?

Treasure Island, National Theatre LIVE. 1 p.m. April 11 Mariemont Theatre, April 19, Kenwood Theatre. General admission: $15. Students: $12.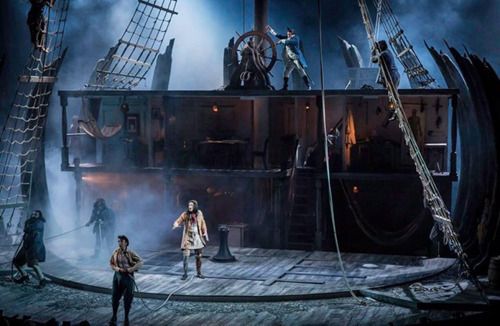 The London stage on screen! And the National Theatre is one of the best in the world. Now we don't have to fly to London or drive to Springdale. The opener for the series is Robert Louis Stevenson's family classic of murder, money and mutiny. On a dark, stormy night, the inn-keeper's granddaughter opens the door to a terrifying stranger. At the old sailor's feet sits a huge sea-chest, full of secrets. He's invited in – and the dangerous voyage begins. (Suitable for age 10 and older.)

London reviews:  "Spectacular. Daring. Fun for all the family." - Time Out; "Ambitious and magical. Thrillingly executed." - The Stage; "An ingenious production. Technical whizzery abounds." - Daily Mail

trueBEAUTY, 7:30 p.m. April 13. True Theatre, Know Theatre Underground, 1140 Jackson St., Over-the-Rhine. Tickets: $15. 513-300-5669; more info: www.truetheatre.com. ADVICE: If you plan to go – call now. Small capacity, fills up FAST. 

Don't know trueTHEATRE? It's a gem. One Monday evening four times a year, real people are invited to tell their stories at an always sold-out performance in the cabaret setting of Know's downstairs bar. This month's theme: Beauty. Whether it is a painting, a landscape, a child's first smile, or our partner's eyes (or Fay Wray's eyes), beauty is all around us. We all perceive it differently, and many of us cannot define it without a poet's pen, but we know it when we see it.  

Death and the Maiden, April 15-18, April 29-May 2. Diogenes Theatre Company, Jarson-Kaplan Theater, Aronoff Center for the Arts, 650 Walnut St., Cincinnati. All performances 7:30 p.m. Tickets $29 adults, students $15. 513-621-2787 and here.

Don't know Diogenes? You need to get acquainted and there's no better time than this MUST SEE starring Annie Fitzpatrick, Michael Bath, and Giles Davies in Ariel Dorfman's moral thriller that explores memory and madness, and the uncertainties of truth and justice.  A stranger arrives at the home of a woman who was once the prisoner of a cruel dictatorship in a nameless Latin American country. Is the visitor who he claims to be -- or is he the captor who raped and tortured her on behalf of the regime many years before? Is this finally an opportunity for her to confront the past? To exact revenge? To forgive? Or is her past trauma haunting her to the point of insanity?

YES (Year-End Series) FEST, April 16-26. Fine Arts Center, Northern Kentucky University, Highland Heights. Tickets $14 adults, $11 seniors and $8 students.  859-572-5464 and www.theatre.nku.edu.

Three new plays are performed in rep, dates and times listed with play description:

It's a Grand Night for Murder by Joe Starzyk has a simple premise: An older man wants to kill his wife to be with his younger mistress. What's not so simple: what happens next. 8 p.m. April 16, 20, 23 and 25, 1 p.m. April 18.  Corbett Theatre

The Divine Visitor reunites playwright David L. Williams and director Michael King. In this Restoration comedy with a twist, the rake Whitestone fakes his own death, then decides to seduce the local ladies as a ghost. And that's just the beginning… 8 p.m. April 17, 21, 23 and 24; 4 p.m. April 18, 19 and 25; 1 p.m. April 26. Stauss Studio Theatre

Encore, Encore by Colin Speers Crowley is a bittersweet tragicomedy about the legendary wit and caustic critic, Dorothy Parker. The play traces Parker's turbulent and painful marriage and her meteoric rise as a drama critic and member of the legendary Algonquin Round Table. 8 p.m. April 18, 19, 22 and 24; 1 p.m. April 25. Corbett Theatre. 

Vanya and Sonia and Masha and Spike, April 25-May 23. Marx Theatre, Playhouse in the Park, Eden Park. Tickets: $35-$85; 513-421-3888 or www.cincyplay.com.

Christopher Durang salutes Anton Chekhov. Vanya and his adopted sister Sonia live uneventful lives in the Bucks County farmhouse of their youth. The siblings fritter away their days with little drama, save the occasional doomsday prophecy from their eccentric housekeeper Cassandra. Melancholy turns to mayhem when their movie star sister Masha arrives unannounced with her twentysomething boy toy Spike.
Written by Jackie Demaline, RCN Arts