Premium Content
Highway Crash, Tractor Trailer Trouble, Shots Fired Keep Police Busy Late Wednesday
Thu, 04/09/2015 - 00:49
RCN Newsdesk
Three events late Wednesday night had police slammed in Covington and Ft. Wright.
First, a tractor trailer jackknifed on southbound Interstate 75 at Kyles Lane, causing a lengthy traffic delay when it forced the closure of the right lanes at around 10:30 p.m.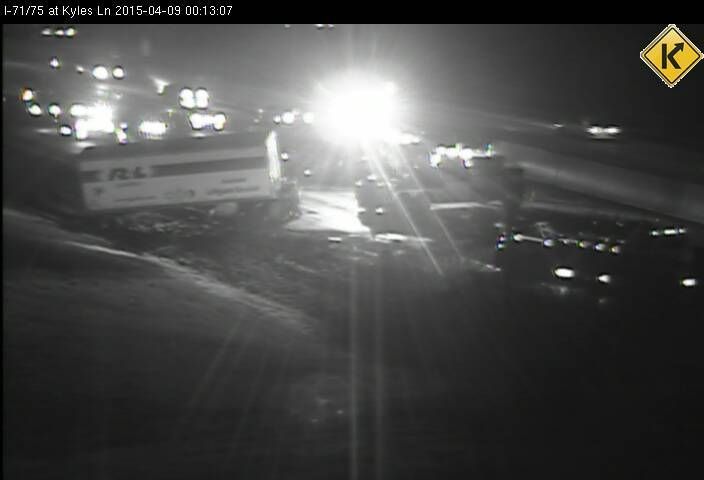 As of 12:30 a.m. Thursday, officials did not know when all the lanes would reopen.
Traffic backs up on Cut-in-the-Hill after truck jackknifes
Amid the traffic jam, another tractor trailer likely sought to avoid the delay by exiting in Covington and heading east on Pike Street. But when the truck, labeled with a Universal company logo, approached the CSX railroad overpass between Eighth and Russell Streets on Pike, the 13' height forced him to stop. That's when the driver, as witnessed by a reporter for The River City News, began to back up on Pike and into traffic wishing to turn on to Pike from Eighth, prompting a screaming match between one motorist and the truck driver.
A police cruiser zipped between the two sparring drivers with its lights flashing but did not stop, proceeding east on Eighth Street. The argument in the street ended shortly after and the tractor trailer continued its backing up in the parking lanes along Pike Street, coming to a stop in front of the Pulse Lofts and John G. Carlisle School.
Moments later, a second tractor trailer would pull up behind the first one. A Meijer grocery truck, the driver exited the vehicle and spoke with the Universal driver and then watched as the Universal driver attempted to make a turnaround in the middle of the intersection of Eighth & Pike Streets. 
The effort was not without flaws.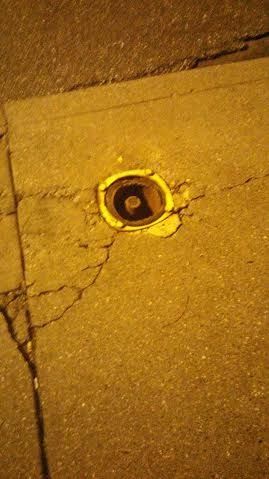 The Universal driver jumped the southeast corner curb, striking and knocking out a fire hydrant and a no parking sign. Another police officer arrived on the scene, stopped on Eighth, got out to remove the fire hydrant from the street, and said that a call for shots fired had just come in and that he would be back to deal with the tractor trailers.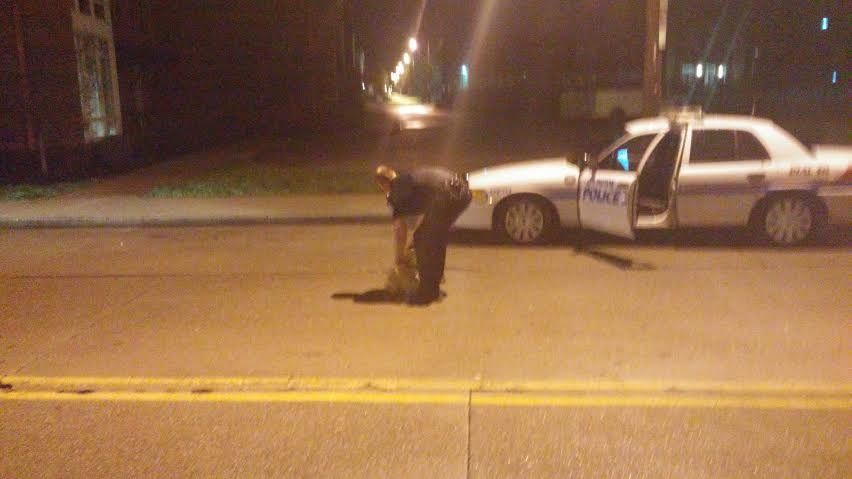 Officer removes broken fire hydrant
The Universal truck continued its turnaround, ultimately stopping on the opposite of Pike Street in front of MAC Productions. The Meijer truck began to head down Eighth Street when the police officer returned. Both drivers were questioned.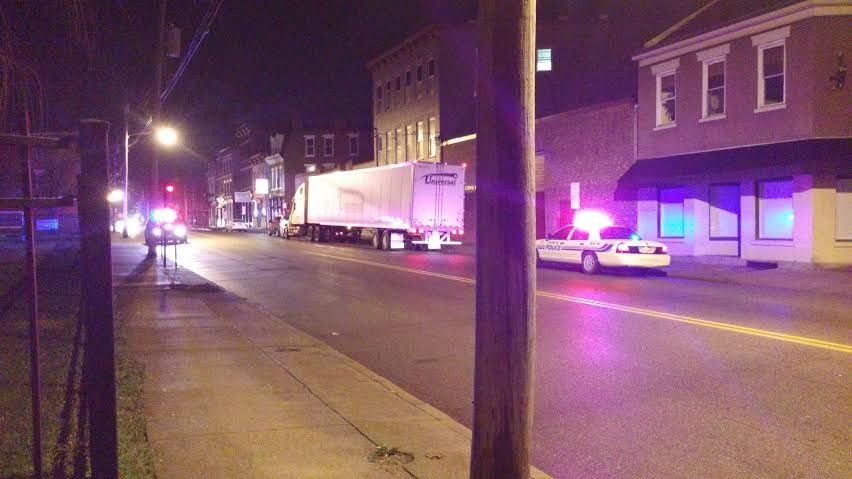 Meanwhile, another group of Covington Police officers were investigating the scene where shots were reportedly fired near Kentucky Tire at Martin Luther King Blvd. & Garrard Streets in the city's Eastside.
Police investigate shooting near Kentucky Tire
Details on whether shots were fired, whether anyone was arrested or hurt were not immediately available.
Back at Eighth & Pike, the Meijer truck was permitted to leave while police asked more questions of the Universal driver before he, too, was ultimately permitted to proceed. Each tractor trailer headed back towards the interstate. Whether any citation was written was not immediately known.
Follow The River City News on Facebook, Twitter, or email us.
Story & photos (except those from KYTC/ODOT highway cameras) by Michael Monks, editor & publisher