Premium Content
Covington City Manager, Covington Partners Director, Law Enforcement Pro Honored at NKU
Thu, 04/16/2015 - 19:52
RCN Newsdesk
Covington City Manager Larry Klein was honored this week at Northern Kentucky University.
Klein received the university's Distinguished Alumnus Award from the Master's in Public Administration program. He is a graduate of the program.
At a ceremony on Wednesday evening, Klein accepted the award and spoke to students in the program. He has been a longtime public servant, spending ten years at the Kenton County Fiscal Court (1988 to 1998), then ten years as City Administrator in Ft. Wright (1998 to 2008), before arriving in Covington as assistant city manager in 2008 and becoming City Manager in 2009.
Klein was joined by Covington Partners director and Covington Independent Public Schools director of community and family engagement Stacie Strotman in being honored on Wednesday. She is a 2015 graduate of the master's program and received the Distinguished Graduate Award.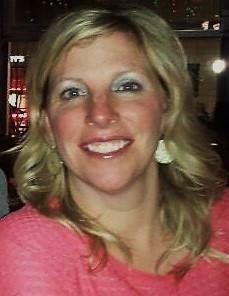 Strotman has led the transformation of the city's schools into full-service community learning centers that provide mentoring, after-school programming, visual and performing arts, summer learning, college and career readiness, health and wellness, and more. She has also been nominated for other community awards including Outstanding Woman of Northern Kentucky and she was a finalist for the Next Generation Leadership Award. 
Travis Brown was selected as the 2015 Outstanding Student. Program coordinators cited "impressive academic achievements in the classroom and beyond and his 20-plus years of public service". Brown wrote a paper in an emergency management class that was eventually published in the Journal of Law Enforcement.
Brown will also present another study from his independent research this semester on police use of deadly force in three Ohio communities at the Midwest Public Affairs Conference (MPAC). He was recently hired as part-time faculty in Xavier University's Master of Science in Criminal Justice program. He has worked in law enforcement for the Kentucky State Police, Ft. Wright, and Ft. Mitchell.
-Staff report
Photos provided