Premium Content
Jackie Demaline: May is Full of Art, Film, Dance, & Theatre in NKY and Cincinnati!
Sun, 05/03/2015 - 07:57
RCN Newsdesk
Hello, Spring! Starting in May, we're widening our search for the best arts of the month to include music and visual art in easy reach of Northern Kentucky.

That includes the annual May Festival – with a program at Covington's Cathedral Basilica of the Assumption; what looks like a fun day with King Records nostalgia in Washington Park; hurray, terrific playwright Annie Baker will get her Cincinnati debut at Playhouse with Circle Mirror Transformation; the return of Cincinnati Fringe and the fab mod fashion of Rudi Gernreich at Cincinnati Art Museum.

The theatrical gotta-see will be at Ensemble. Romantic comedy Outside Mullingar is a regional premiere, a charmer set in Ireland. You won't know the play – but you do know all the folks attached, area favorites all, starting with longtime Playhouse in the Park chief Ed Stern, directing a cast including longtime (and, I repeat, favorite) Playhouse in the Park veterans Joneal Joplin and Dale Hodges, sharing the stage with Cincinnati Shakespeare's Brian Isaac Phillips. 

What more do you want? Reserve your tickets. 

As always, in chronological order:

The Total Look: The Creative Collaboration between Rudi Gernreich, Peggy Moffitt, and William Claxton 
Through May 24. Cincinnati Art Museum, Eden Park. Admission free, parking $4. 513-721-2787. For more information: www.cincinnatiartmuseum.org
Go mad for mod fashions in an exhibit that includes 60 fashion-forward ensembles, almost 20 photographs and the first fashion video from 1967.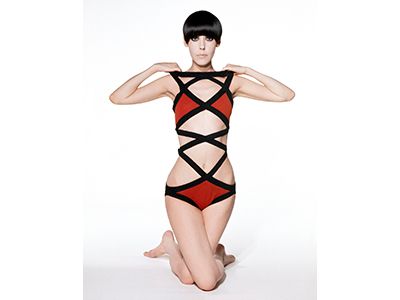 Gernreich was famous for visually striking minimalist garments, psychedelic colors, geometric patterns – and of course the topless bathing suit. Moffitt was Gernreich's primary model and muse; Moffitt's late husband, photographer William Claxton, captured the distinctive images of Moffitt activating Gernreich's designs. The exhibit features nine Gernreich designs from the Cincinnati Art Museum's contemporary fashion collection, including his "No-Bra Bra."

Vanya and Sonia and Masha and Spike 
Through May 23. Playhouse in the Park. Eden Park. Tickets: $35-$85; 513-421-3888 or www.cincyplay.com

Fear no Chekhov! Christopher Durang has fashioned a contemporary salute to Russia's great playwright of the human condition, directed by Michael Haney, which is always a good thing. 

Middle-aged Vanya and his adopted sister Sonia live uneventful lives in the Pennsylvania farmhouse of their youth, frittering away their days in Chekhovian style (melancholic). Then their sister the actress arrives. With her boy-toy. And of course there's a pretty young neighbor who longs to be an actress. Cassandra the housekeeper prophecies no good will come of this – but the audience is charmed. USA Today calls it "hugely entertaining" and it is – so much that it's easy to forgive the second act's preachy monologue that aims at the heart of beleaguered, well-educated, theater lovers who know they (and civilization as we know it) have been swept aside by celebrity culture.

Outside Mullingar 
May 5-24. Ensemble Theatre Cincinnati. , 1127 Vine St., Over the Rhine. Tickets: $28-$44, students $25. Check for availability of day-of-show rush tickets. 513-421-3555 and www.cincinnatiensemble.org

Add to the favorite names mentioned above – Stern, Joplin, Phillips, Hodges – playwright John Patrick Shanley (Doubt, Moonstruck) and superb designer Joe Tilford (also a Playhouse favorite). The action is set in Ireland, where a grumpy widower is threatening to change his will and a fiery neighbor is having none of it. Two families get a lesson in identity, heritage, and love. 

Two Cities, Two Bands 
8 p.m. May 7-9. The Carnegie, 1028 Scott Blvd., Covington. Tickets $27-$30. 859-957-1940.

Boomers rejoice -- Kentucky Symphony and its "Boogie Band" celebrate iconic jazz/rock horn bands Blood Sweat & Tears and Chicago with a concert that takes us back to the beginning in 1968. (Almost 50 years ago? Say it isn't so! Then again – both bands are still touring.)

"What goes up, must come down. Spinning wheel got to go round…" KSO's 'Boogie Band' offers a live version of a studio session.

Director's Choice, Cincinnati Ballet 
May 8-9. Procter & Gamble Hall, Aronoff Center for the Arts, 650 Walnut St., Cincinnati. Tickets $32-$100. Click Here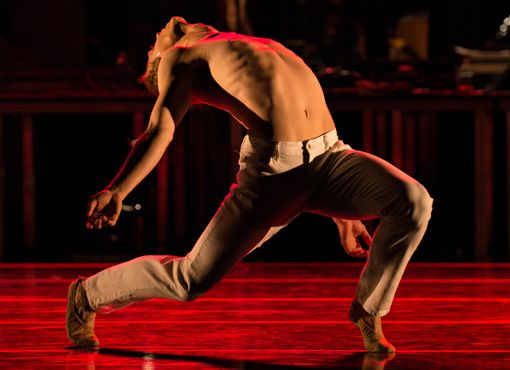 Two regional premieres and the return of wacky Chasing Squirrel. San Francisco Ballet's Yuri Possokhov, brings Classical Symphony, demonstrating his unique brand of classical ballet - with a twist. Feast of the Gods, by Edwaard Liang, artistic director of BalletMet Columbus, is a deftly-nuanced, high-energy piece set to the angular, lush violin works of Ottorino Respighi. 

Circle Mirror Transformation 
May 9-June 7. Playhouse in the Park Shelterhouse, Eden Park. Tickets: $30-$85; 513-421-3888 or www.cincyplay.com

Big Deal thirtysomething playwright Annie Baker's comic charmer brings together a group of quirky, small-town strangers for a six-week community center acting class and real-life drama results, with everyone transformed in unexpected ways. It was named one of the top 10 plays of 2009 by The New York Times, Time Out New York and The New Yorker and Baker's most recent play, The Flick, won the Pulitzer Prize for Drama in 2014.

Acting Irish International Theatre Festival 
May 19-23. Irish Heritage Center, 3905 Eastern Ave., 513-533-0100. 

The annual festival of full-length Irish plays (or plays written by Irish playwrights) and performed by Irish community theatre companies comes to Cincinnati for the first time. Eight companies from the U.S. and Canada showcase their work. Opening night will be The Cavalcaders performed by Cincinnati's Irish American Theatre Company. 

May Festival at the Basilica 
May 24.  8 p.m., The Basilica of the Assumption, 1140 Madison Ave., Covington. For ticket information call the box office at 513-381-3300. For a complete festival schedule, click here.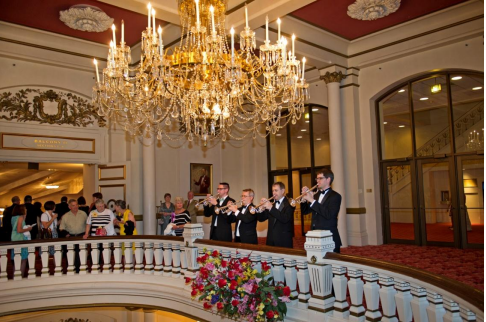 The May Festival Chamber Choir and May Festival Youth Chorus perform a program of sacred music, including Bach's Cantata No. 47, "Wer sich selbst erhohet, der soll erniedriget warden." The May Festival runs May 22-30 at Music Hall. Programs include opening concert Handel's "The Creation," and continue with Berlioz' "Requiem" and Vaughan Williams' "A Sea Symphony." 

Cincinnati Fringe Festival 
May 26-June 6.  Know Theatre headquarters) and Over-the-Rhine venues. Single tickets go on sale May 13. Passes range from $30 to $200 (everything). 513-300-5669 and here. Delve into individual shows here.
45 productions, 150+ performances. This year entries are from New York, Minneapolis, Chicago, Washington, D.C., Portland, Ore., Ontario, Tokyo (!), Johannesburg, South Africa (!) and of course lots from Cincinnati. 

Assassins 
May 29-June 13. Falcon Theatre, 636 Monmouth St., Newport. Tickets $20, seniors and students $18. For ticket info, click here.

Falcon has a big finale to its 25th anniversary season – a revival of Stephen Sondheim's musical look at the crazies -- John Wilkes Boothe, Squeaky Fromme, Sam Byck, Lee Harvey Oswald and more -- whose names go down in history for attempting to, and too often succeeding to, kill U.S. Presidents. Jared Doren (director) and Steve Goers (musical director) promise a strong production.

Celebrating King Records and Cincinnati King 
May 31. Washington Park, Over-the-Rhine. 

Cincinnati Playhouse in the Park launches the new OTR Performs series. Beginning at 5p.m., there will be music, theatre activities for children and a chance to explore memorabilia from King Studios. King Records studio drummer Philip Paul and his quartet will take the stage at 5:30 p.m. with a performance of the label's greatest hits and behind-the-scenes stories. A staged concert reading of KJ Sanchez's play Cincinnati King (commissioned by Playhouse and in development for a couple of years), which the playwright describes as a "theatrical album" about the history of Cincinnati music, racial equality, and the legendary rhythm and blues label.

Food trucks and beverage sales will be available in the park.

LONDON STAGE ON SCREEN

If you love theater, you love the best of British theater – even if it's filmed live rather than live. London theater, international dance, and gallery tours have an increasing calendar on local screens as National Theatre LIVE, Shakespeare's Globe, and special events have taken up residence locally, mostly at the Esquire-Kenwood-Mariemont Theaters. 

Here's what's on in May, starting with my Top Pick, Tom Stoppard's new The Hard Problem at 7 p.m. May 10, Springdale Cinema De Lux.  

The Hard Problem is all the way up at Springdale – worth it! Hilary, a young psychology researcher at a brain science institute, has a hard problem: If there is nothing but matter, what is consciousness? Stoppard asks the question, does he have an answer? London critics raved. 

Find address, directions and ticketing information here.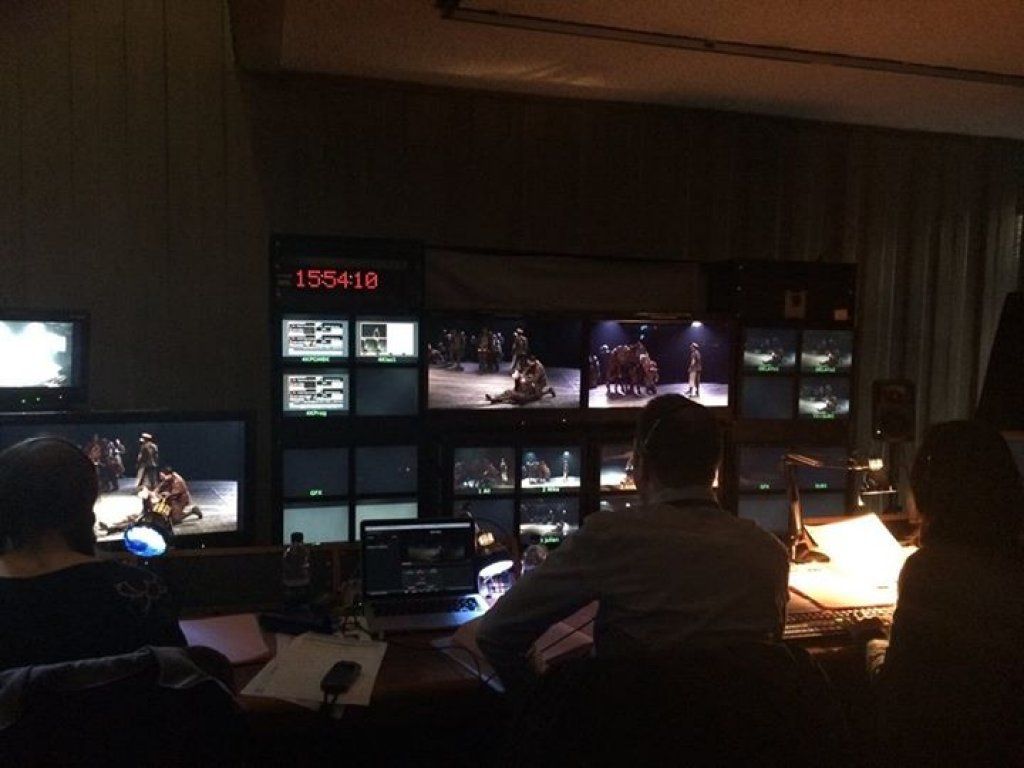 Also consider: 

A Streetcar Named Desire, National Theatre LIVE, 6:30 p.m., May 6, Esquire Theatre and 1 p.m., May 17, Kenwood Theatre. Gillian Anderson (The X-Files) is Tennessee Williams' iconic Blanche Dubois. "An absolute knock-out. Raw, emotional and deeply unsettling. Gillian Anderson gives the performance of her career." - Daily Telegraph

Ballet 422, 1 p.m., May 10, Mariemont Theatre. Go behind the curtain at New York City Ballet as Justin Peck, a young up-and-coming choreographer, crafts a new work. The film follows Peck as he collaborates with musicians, lighting designers, costume designers and his fellow dancers to create Paz de la Jolla, NYCB's 422nd new ballet. "A stirring portrait of deep focus in creative work." - Village Voice

A post-screening discussion will be led by Victoria Morgan, Cincinnati Ballet Artistic Director.
-Jackie Demaline, RCN Arts
(Photos provided)