Premium Content
Theatre & Art in June! So Much to See in NKY and Cincinnati!
Wed, 06/03/2015 - 09:28
RCN Newsdesk
Cincinnati Fringe, the debut of the Warsaw Federal Incline Theater in Price Hill (with terrific Mike Sherman and Spenser Smith as The Producers), the beginning of the summer Commonwealth Dinner Theatre season at NKU, a free preview of Cincinnati Opera's summer season in Washington Park (the community heart of Over-the-Rhine's booming entertainment district).

All this and a few more interesting offerings truly means June has something (several somethings!) for everyone, including Cincinnati native Rob Jansen returning home with his multi-media solo show for a run with Diogenes Theater – who? Just the best small pro theatre in town this season, conveniently at the Aronoff and of course nobody's ever heard of them.

Here's our line-up of what's worth considering (chronologically, as always):
Cincinnati Fringe, through June 6. Headquartered at Know Theatre, 1120 Jackson St. with performances at venues throughout Over-the-Rhine. Tickets $15, six-ticket pass $65 (great choice, share with friends, all access pass $200. 513-300-5669 and (smarter choice) www.cincyfringe.com Website is the best place to find info about 40-plus productions, schedule, reservations, venue location map and restaurant/shopping discounts. 

Some of what should be considered: Moonlight after Midnight from London, Ontario's Concrete Drops; The Coldhearts' Edgar Allan (which began life at the Twin Cities Horror Festival); Minneapolis storyteller Mike Fotis, who comes to Cincy with You Seem Pretty Great, a show about dogs and meeting new people. 

The country-western send-up The Famous Haydell Sisters Comeback Tour; Chemistry, which won a best script nod from NYC Fringe and of course, Paul Strickland's Tales Too Tall for Trailers. (If you want to be an insider, sign up for some of the special late-night events, catch an in-development show – and absolutely get to Know's Underground for trueFringe.)

Circle Mirror Transformation, through June 7. Playhouse in the Park Shelterhouse, Eden Park. Tickets: $30-$85; 513-421-3888 or www.cincyplay.com. 

Nice closer to a generally ho-hum Playhouse season. Big Deal thirtysomething playwright Annie Baker won the Pulitzer Prize in 2014 (The Flick) and Cincy's first look at her work is this charmer that brings together a group of quirky, small-town strangers for a six-week community center acting class. Solid production as Baker has her characters circle, mirror and transform (believably!). It's small and always surprisingly human.

I Love Lucy Live on Stage, June 2-14. Broadway in Cincinnati, Procter & Gamble Hall, Aronoff Center for the Arts, 650 Walnut St., Downtown Cincinnati. 7:30 Tuesday-Thursday, 8 p.m. Friday, 2 and 8 p.m. Saturday, 1 and 6:30 p.m. Sunday. $29-$89 (plus ticketing fees.) 513-621-2787 and CincinnatiArts.org. For more information visit www.BroadwayInCincinnati.com. 

Do you love Lucy? This 95-minute show takes you back to 195 and you're in the studio audience for two episodes. A charming host entertains and enlightens, the Crystaltone Singers – and of course the antics of Lucy, Ricky, Fred and Ethel. 

The Tramp's New World, June 3-13. Fifth Third Bank Theater, Aronoff Center for the Arts, Seventh and Main, Downtown Cincinnati. 7:30 p.m. Wednesday-Saturday. Tickets $22, students $11. 513-621-2787 and here.


Discover Diogenes Theatre Company, which this season has quietly set the standard for local small pro theater. Talented Cincinnati native Rob Jansen returns with his adaptation of Pulitzer Prize-winner James Agee's lost, tragi-comic screenplay that follows Charlie Chaplin's iconic character as the lone survivor of a super-atomic blast. 

Jansen's one-man show combines projection, physical comedy, music, cinema and silent-film technique. In his office high atop the Chrysler Building, Agee casts himself into the epic screenplay he's trying to finish.

The Sunshine Boys, June 3-21. Commonwealth Theatre Company, Fine Arts Center, Northern Kentucky University. 8 p.m. Tuesday-Saturday, 6:30 p.m. Sunday, dinner buffet served 90 minutes before show.  Tickets $35.  Rush tickets (show only) $15, students $10. 859-572-5464 and www.commonwealth.nku.edu.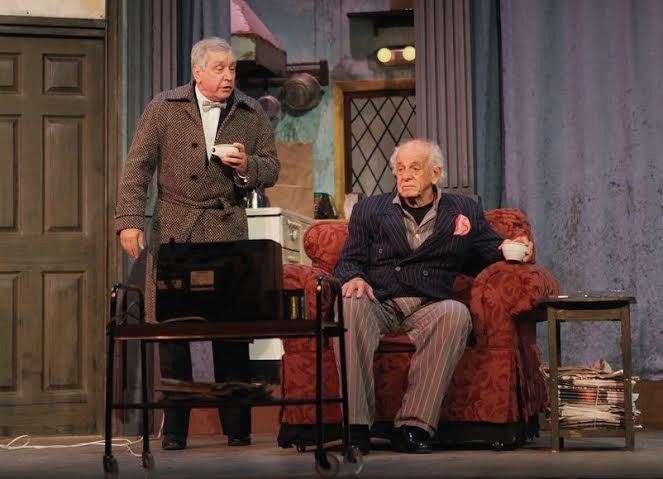 Dave Roth and Herb Duval were a hit at Covedale last year as cranky comics Al Lewis and Willie Clark, no longer speaking on or off stage. With director Greg Procaccino, they're bringing the show to NKU – where it's already doing hot box office.

Part of Neil Simon's laugh machine canon, Lewis and Clark are reuniting (under duress) for a TV special, but can they get through their most famous sketch one last time without killing each other? It's about showbiz, aging, and the true meaning of friendship.

The Producers, June 3-21. Warsaw Federal Incline Theater, 801 Matson Place, Price Hill. 7:30 p.m. Wednesday-Thursday, 8 p.m. Friday-Saturday and 2 p.m. Sunday. Tickets $26, students and seniors $23. 513-241-6550 and www.cincinnatilandmarkproductions.com.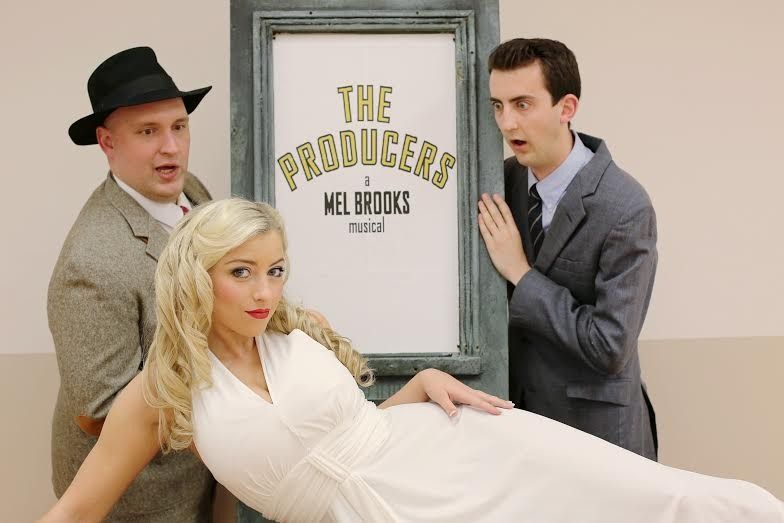 Winner of a zillion Tony Awards, Cincinnati Landmark Productions opens its intimate new Warsaw Federal Incline Theater with a singing, dancing laugh riot. Terrific Mike Sherman and (NKU grad) Spenser Smith should shine as, respectively, a scheming producer and his mousy accountant. Their plan: make a killing with the biggest flop in Broadway history. How could you go right with Springtime for Hitler? Cincinnati Landmark impresario Tim Perrino directs.  (Another reason to check it out – it's only 10 minutes north of the river and has excellent dining choices within steps, including Incline Public House. (What a view! And the beverages are pretty good, too.)

Opera in the Park, 7 p.m. June 7. Washington Park, 1230 Elm St. (across the street from Music Hall). Free registration is recommended: here.

Cincinnati Opera kicks off its 2015 season with a free, outdoor community concert featuring a program of opera and musical theater favorites performed by stars from the 2015 season, the Cincinnati Opera Chorus, and the Cincinnati Symphony Orchestra.

One Man, Two Guvnors, June 12-July 5. Cincinnati Shakespeare, 719 Race St., Downtown Cincinnati. 7:30 p.m. Wednesday-Saturday, 2 p.m. Sunday. No performance June 14 or July 4. Tickets $22-$36.  (Student rush $14, if available.) 513-381-2273) and www.cincyshakes.com.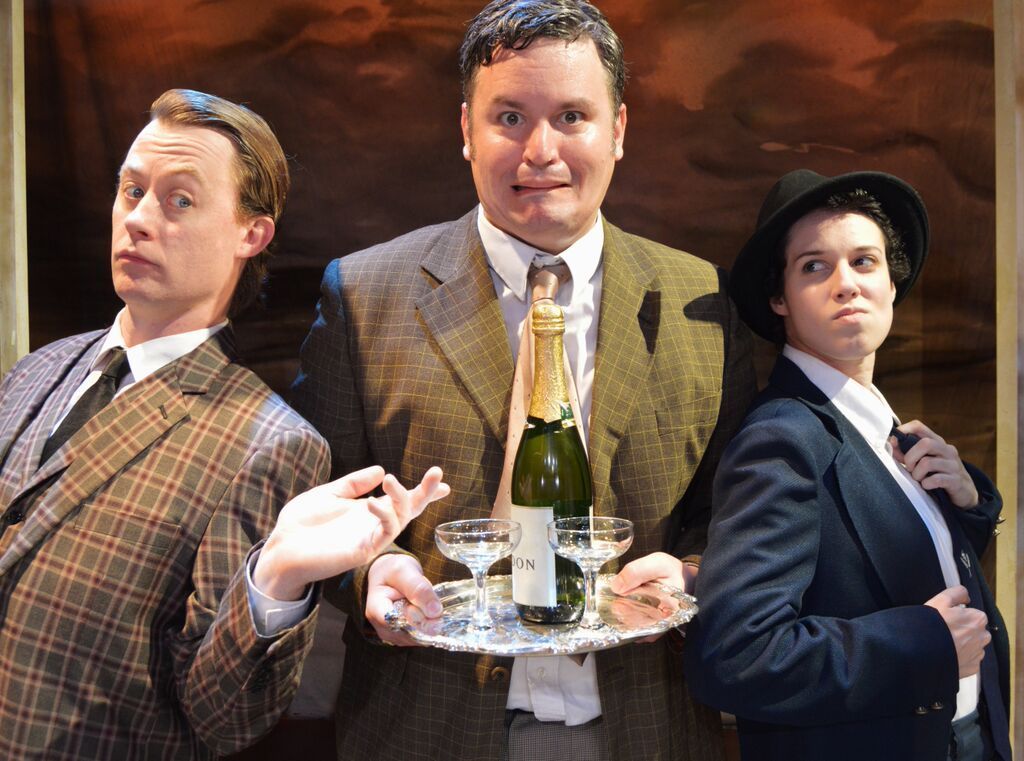 Based on Carlo Goldoni's The Servant of Two Masters, the comedy about our un-heroic hero Francis finds him working (not very hard) for rival bosses, with the action fast-forwarded to the British seaside in the Sixties. Mistaken identities, love triangles, and a live skiffle band!

Can the show have room to romp on Cincinnati Shakespeare's tiny stage? That is the question, when a big part of the Broadway and London productions' rave reviews were the endlessly inventive slapstick and clowning. Matt Johnson returns to the CSC center stage as Francis. 

Enduring Spirit: Edward Curtis and the North American Indians, June 13-Sept. 20. Taft Museum of Art, 316 Pike St., Downtown Cincinnati. 11 a.m.-4 p.m. Wednesday-Friday, 11 a.m-5 p.m. Saturday and Sunday. Admission $10 adults, $8 seniors, students and teachers, $4 youth (ages 12-17). Children (age 11 and under) free. Free admission on Sundays.

Photographer Edward Curtis captured a disappearing world: the living culture of the American Indian, including Hopi, Navajo, Eskimo, Blackfeet, Crow, Blood, Piegan, Suquamish, and Kwakiutl people from 1900 through 1930. The exhibit features several different photographic media, including platinum prints, gelatin silver prints, goldtones, photogravures, and cyanotypes. 
Edward Curtis, Chief Joseph—Nez Perce, 1903, photogravure. Courtesy of the Christopher G. Cardozo Collection

Special event: Coming to Light, documentary with post-screening discussion at 5 p.m. June 14 at Mariemont Theatre. Tickets $10.50. The story of Curtis' life, his work, and his quest to document the inner lives of Native Americans. Discussion will be led by Taft Museum of Art Assistant Curator Tamera Muente. 

The Audience, 7 p.m. June 25. National Theatre Live on screen at Oakley Station ($14), Newport on the Levee ($18) and Springdale Showcase Cinemas ($21). Check out videos here.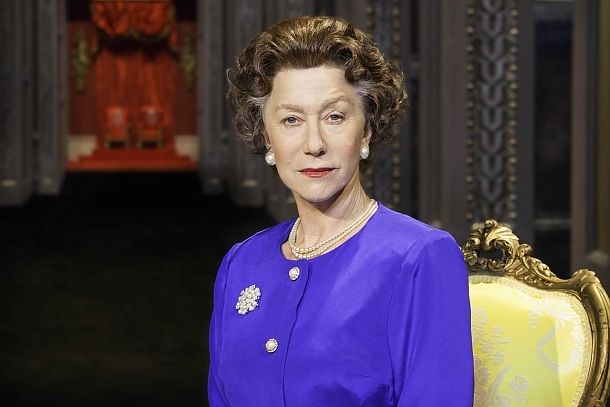 SEE IT! Helen Mirren is Elizabeth II in a genuine mega-hit on London and Broadway stages and international screen. For 60 years the Q has met each of her 12 Prime Ministers (from Winston Churchill to Margaret Thatcher to Tony Blair to David Cameron) in a weekly private audience at Buckingham Palace.

Sanger: One Woman, One Story, 7 p.m. June 27, 2 p.m. June 28. Jarson-Kaplan Theater, Aronoff Center for the Arts, 650 Walnut St., Downtown Cincinnati. Tickets $27.75 ad $22.75 (plus fees). 513-621-2787 and www.CincinnatiArts.org.

Pamela Daly has been touring the U.S. in this one-woman show, playing Margaret Sanger – founder of Planned Parenthood, politically incorrect crusader for birth control – and fearless protester who was often arrested for speaking frankly on sexuality – and 60 other characters. The script is composed entirely of Sanger's own words on still-hot topics including abortion, birth control, sex education, and the plight of women.

Morning Star, June 30-July 17. Cincinnati Opera, School for108 Creative and Performing Arts Corbett Theatre, 108 W. Central Pkwy., Over-the-Rhine. Tickets $25-$105. (513) 241-2742 and here.



World premiere of Ricky Ian Gordon and William H. Hoffman's adaptation of Sylvia Regan's melodrama about a family of Jewish immigrants living in Manhattan's Lower East Side who endure world events from 1910 to 1931: the Triangle Shirtwaist Factory fire, World War I, and the Great Depression.

Opera News writes that composer Ricky Ian Gordon's musical style combines "Broadway clarity, art-song melodies, and jazzy flourishes with a sophisticated approach to harmony." See the trailer here.
Written by Jackie Demaline, RCN Arts
Photos provided