Premium Content
Kenton Cemetery, Conservation District Honored with State Awards
Mon, 09/14/2015 - 09:07
RCN Newsdesk
The Kentucky Energy and Environment Cabinet honored two Kenton County entities at its recent Environmental Excellence awards ceremony.
The sprawling Highland Cemetery in Ft. Mitchell was one of the honorees, receiving the Community Environmental Luminary Award for its wildlife enhancement trust fund out in place to preserve and enhance the undeveloped cemetery property. The cemetery is roughly 300 acres of land, only half of which is used for burial plots currently.
Gayle Pille is one of the volunteers that helps maintain the trails there and she has nominated Highlands Cemetery for the award for 25 years.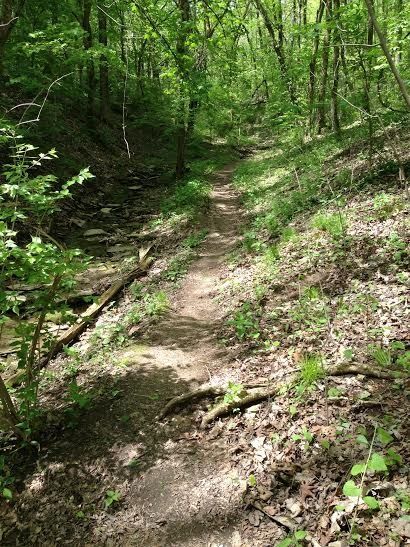 "It kind of started out as something that would be environmentally positive and help nature, basically, and the benefit to the community," Pille said. "So with that sparked a series of four-plus miles of nature trails on the cemetery grounds that are open to the public free of charge. All of the trails are named after wildlife and there are signs on the trails explaining the animals."
In the preserve, there are "no mow zones" and nest boxes that attract a wide variety of wildlife species, including bluebirds, wrens, kestrels, chickadees, screech owls, great horned owls, squirrels, flying squirrels and mink. Dead trees have been left standing to provide food, nesting, and den sties for the wildlife as well.  
"Going back 25 years when we first started this, you wouldn't find a tree swallow and you'd be hard pressed to see a bluebird, and now there are plenty of both. That's in a very urban area, where you typically don't see either," Pille said. "They also put up nest boxes for owls, flying squirrels, squirrels, and a lot of different other wildlife as well. They've done planting for wildlife. They've done a lot of good things that are a lot different from other cemeteries around."
The trails started around 25 years ago and have been greatly benefited by the kindness and passion of local volunteers throughout that time. 
"I help out.  There are a few volunteers who are very consistent. This is really about the cemetery, the board of directors, and general manager Tom Honebrink for being so great about supporting this."
Pille said that she and others visit the trails several times a week on a regular basis.
"It's kind of like an island of green space in the midst of urban sprawl. You got your mammals like deer and mink that a lot of people don't realize is around here. There are foxes, occasionally you will see a turkey up there. Red-tail hawks. Great horned owls, screech owls. It's really a kind of cool place."
After all of these years nominating the award, Pille is proud to see the cemetery be recognized for its efforts.
"It's nice to see this happen in Northern Kentucky," she said.  
Kenton Conservation District Honored for Morning View Efforts
The Kentucky Heritage Land Conservation Fund easement on the Morning View Heritage Land protects more than 200 acres of forest and more than 3,600 feet of Licking River frontage. The Kenton County Conservation District was awarded an honor from the Cabinet for its stewardship of the site.
The district has collaborated with other organizations at the site since 2011 including efforts with the U.S. Fish & Wildlife Service to establish a population of the federally endangered Short's goldenrod on the site and to install a series of roosting structures to benefit the endangered Indiana bat.
A bottomland hardwood forest restoration project has also been initiated using mitigation funds and ephemeral wetland have been installed.
Youth organizations have assisted the district in removing invasive species. The KHLCF honored the late Mary Kate Dickerson for her efforts in organizing projects at the site. Marc Hult, John Stork, and Bing Dickerson accepted the award.
Written by Bryan Burke, associate editor (with additional materials provided by the Cabinet)
Photos of Highland Cemetery trails provided by Covington Mayor Sherry Carran; Photos of Conservation District members provided by Marc Hult