Premium Content
Belief in Covington Inspires Young Developer to Transform Blighted Properties
Wed, 09/23/2015 - 20:03
RCN Newsdesk
222 Berry Street is a tiny shotgun-style house built more than a century ago and before its recent transformation, was pretty much a dated, dumpy mess.
Seeing these diamonds in the rough, however, and returning them to glory takes a keen eye, skill, money, and in the case of young developer Daniel Streicher, passion for Covington.
He moved to Northern Kentucky three years ago for work and now does his own thing under the name, Curb. 222 Berry Street is his first solo project. "It was a troubled location, based on what I gathered from neighbors," Streicher said. However, it wasn't in terrible condition, he said, and the smaller size of it was the perfect opportunity for a first go of it alone.
Streicher's goal is to accommodate the urban lifestyle sought by young professionals and Millennials. Size truly doesn't matter. Instead, surrounding amenities are what make or break those lifestyle decisions of the upcoming generation. Covington's Westside neighborhood, where this home is located, is a serious contender for Millennials' attention. There is old-school architecture with contemporary redesigns, some newer developments like Shotgun Row, and the neighborhood is also home to the city's massive urban agriculture push. Chickens peck the ground just a block away, where crops grow.
Oh, and Covington happens to be smack dab in the middle of the Cincinnati metro area.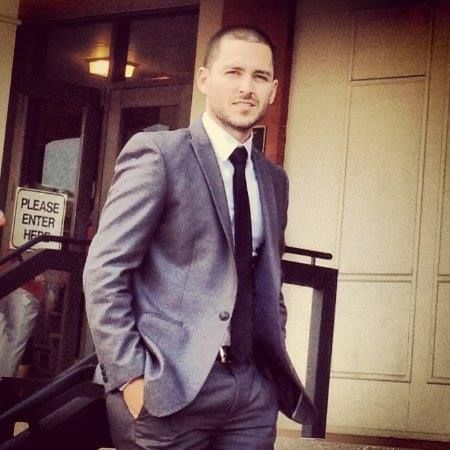 Daniel Streicher (via Facebook)
"The Westside has accessibility to the airport, which puts you in close proximity to the rest of the world. There's the interstate, access to Newport and Cincinnati," Streicher said. "And its price point. You can get a great product for $100,000 and $200,000."
Basically, you can live downtown without paying downtown prices. Downtown style, too.
Streicher capitalized on all the natural light at 222 Berry which has windows that run the entire length of both side walls. He had the original floors refinished, installed a contemporary kitchen and bath, carpeted the two bedrooms, and filled the backyard with gravel after surrounding it with a privacy fence to cut down on maintenance.
"It is positioned to be low maintenance," he said. 
The property is listed for sale at $104,900 and is already pending.
For Streicher, it's on to the next one.
"I'm looking to do a little bit of a bigger project next time," he said. "Maybe a two to four unit building, or a block at a time with three or four houses." His focus will remain on the Westside of Covington because he likes the opportunity to be part of Cincinnati's resurgence and the benefits that the Kentucky side will likely see from that. 
"Cincinnati has not reached its peak. With 12th Street/MLK being a mile from the hear of downtown Cincinnati, there are endless opportunities."
Written by Michael Monks, editor & publisher
Photos provided