Premium Content
This Old Covington Piano Shop is Now a Hub for Innovation
Tue, 10/20/2015 - 16:21
RCN Newsdesk
For 50 years, Henderson Music sold pianos and other instruments at 910 Madison Avenue.
The business closed its Covington location two years ago,
Now, a new kind of music is playing inside this historic downtown building: the sweet sound of Northern Kentucky's start-up scene. Connetic Ventures now calls the place home, giving the micro-venture capital firm, Northern Kentucky's first group of angel investors, a storefront.
For anyone who shopped at Henderson, the space is almost unrecognizable. The brick is now exposed, sleek new office furniture shines under modern lighting, the few painted walls can be scrawled upon as a white board, and most importantly, there is activity again.
"When I look at Covington, I sort of see this triangle of potential, and the triangle in my mind runs from the river up Madison Avenue, down MLK, and then circles back via Pike Street," said Brad Zapp, the financial wunderkind who sold off his stake in Legacy Financial and how heads up Connetic, a $5.4 million fund, and also manages the fund for UpTech, the region's informatics start-up incubator on Pike Street. "There are plenty of blocks in that triangle that are awesome and plenty that are not, but someone has to start making awesome in the not-so-awesome blocks."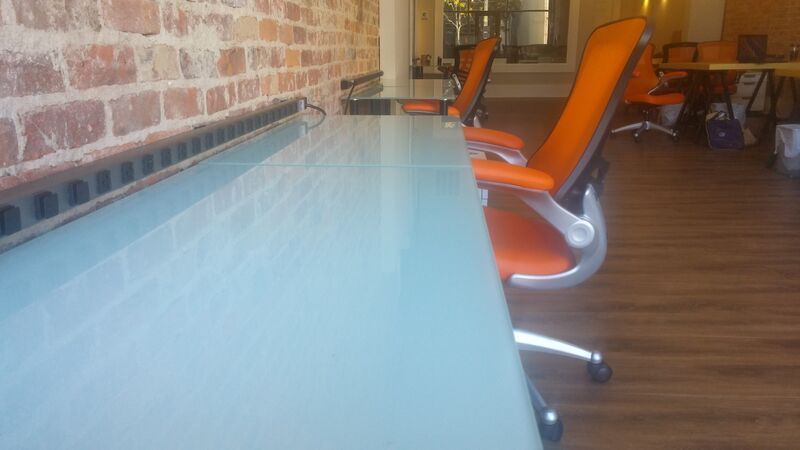 As downtown Covington experiences a resurgence, most of the high profile developments like The Hotel Covington and Gateway Community & Technical College's urban/metro campus are transforming buildings north of Eighth Street. Zapp and his ambitious colleagues have set up shop on a mostly desolate stretch of Madison. Zapp, though, is an optimist. 
"Someone has to plant something and that was George Hagan's vision," Zapp said of the man who purchased a portfolio of downtown properties including the Henderson building in an effort to lure investment southward. "George wanted to do something great for the city. That's the truth. I think we got more than we wanted out of this space. I didn't see this potential like George did. There are some super-cool features. We may put a piano downstairs, we want to pay homage to the original building."
Zapp is now a partner in that piece of real estate which will also include six 1 and 2-bedroom apartments on the upper floors, and with its proximity to activity hubs liek Braxton Brewing Company on Seventh Street, Zapp doesn't think he'll have too tough a sale when it comes to luring start-ups and individuals looking for a place to work.
In addition to placing Connetic inside the sprawling first floor, Zapp is opening up office space, work pods (two desks, four chairs), and single desks for monthly rental. A desk runs from $175 per month while $375 will get a pod. Those rates include such amenities as utilities, black and white copies, internet, access to three conference rooms (including one at nearby ServPro that seats 36 and where owner Wayne Hartke, Zapp said, is thrilled to have new neighbors), and all the beverages a tenant can consume, including bourbon. Zapp expects to have a speaker series, too.
Downstairs in the basement, a lounge will be installed where fine bourbon will be consumed. A fitness center is on the way, too.
In other words, Connetic is laying the groundwork for Northern Kentucky to compete with others parts of the region and the country when it comes to attracting and retaining young and ambitious talent. 
"The challenge with start-ups is not that they don't have money. We're talking start-ups that have received money," Zapp said. "The challenge is, you don't know if they're going to last three to five years to sign a lease. They are already taking a great risk. There's already great risk."
That vision is already paying off. Wyzerr, a clever consumer data-oriented start-up founded in Los Angeles and grown at the Brandery in Cincinnati, is a tenant in Connetic's building. "We were fortunate that we did this because we were able to keep an LA company in town," Zapp said. "They had come here because they were accepted at the Brandery. The Brandery does a great job of accepting companies here. Still, some group had to invest in them to keep them here and we had to find homes for them. Homes to live in and homes to work in."
Apollo Development Shop, a start-up referred to internally as "adevshop", is also leasing space.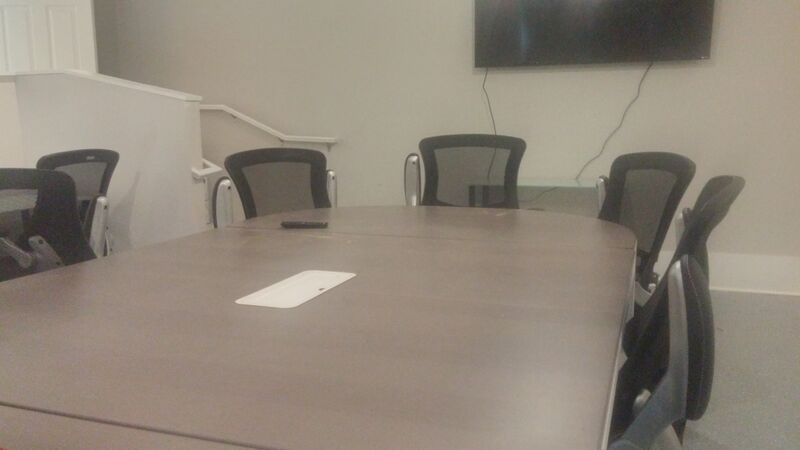 And, of course, Connetic will continue to work its magic, exciting investors about new products ready for the next step. "Next year is about execution-only," Zapp said after an initial year where a lot of deals were made. "Connetic is for people who have a product that they think a lot of people are going to want. They need gas and we put the gas in the car."
So far, each deal has averaged about $100,000.
The start-up lexicon may be relatively new, and spaces like Connetic's new building on Madison are unique to this era, but Northern Kentucky has always been a proud region for small businesses to grow, Zapp said. "Northern Kentucky is a bunch of small businesses. A city like Cincinnati may identify itself with all the Fortune 500 corporations and our start-up ecosystem is a byproduct of Cincinnati, let's be totally honest, the spillage is coming over here, for sure," he said. "What's unique about Northern Kentucky is we have a heritage in small business. Northern Kentucky is a bunch of small businesses, so 'start-up', the slang based around tech and innovation, that's the only thing that's new. We may focus on new categories like tech and innovation, but it's the same thing that Northern Kentucky has been doing for generations."
Written by Michael Monks, editor & publisher