Premium Content
Bellevue, Covington Residents Among Recipients of People's Liberty Grants
Sat, 10/31/2015 - 21:19
RCN Newsdesk
Two Northern Kentucky residents were awarded $10,000 project grants by People's Liberty—a philanthropic lab that brings together civic-minded talent to address challenges and uncover opportunities to accelerate the positive transformation of Greater Cincinnati and Northern Kentucky.
Bellevue resident Kevin Wright and his colleague Joe Nichol developed what they call the Neighborhood Ownership Manual which are guidelines, strategies, and detailed ideas to help community members activate the neighborhoods they live in by organizing and throwing events that translate into development enhancement within those areas.  
"The People's Liberty grants allow people to take an idea that they might have and try to make it a reality in their spare time and that's what we're doing with the Neighborhood Ownership Manual," Wright said. "What I think is a good thing about People's Liberty is that they are flexible enough to give you money for an open-ended idea. That's not to say that all the project grantees are open-ended ideas, some of them are clear cut. Ours is the Neighborhood Ownership Manual and I think what the grant is going to enable us to do is really think about what we want it to become."
Both Wright and Nickol work full time in areas that help improve urban communities. Wright is part of the Walnut Hills Redevelopment Foundation that established a project called the Five-Points Alley, which is a series of five alleys that were reclaimed and cleaned up. Nickol works with MKSK—an urban planning design firm in Covington that assisted in the development of the Madlot project on Pike Street.
"We have both experienced through our work, activating neighborhoods, through taking more an event-based and activation-based strategies, that can drive change in neighborhoods in a major sort of infrastructure level," Wright said. "The N.O.M. is really a way to explore how we could create a tool or a manual that can go into the hands of an individual or group of individuals, a non-profit or even a developer who is maybe looking in an area."
Listen to Kevin Wright talk about the Neighborhood Ownership Manual with RCN's Bryan Burke:
Two guys on a couch on a street with a few vacant homes, this manual would walk them through the process of how to use activation-based strategies to reclaim their street and take momentum on their street and specifically find ways to make those methods lead to actual physical investment on that street.
The idea began with a PDF that the two drafted called Five Ways to Activate Your Neighborhood which they posted on a website they control.
"It was intended as a broad, touch-the-surface approach that is not very specific, but gives you five big areas of what you would need to do and where you would need to do them to do a five-points beer garden type of event, or Madlot type event.  So we have that basic format down on paper," Wright said.
From there, the idea grew more specifically to the point where it became extensive enough to require a grant to allow the two men to flesh it out to become a full manual.
"Our plan is to work pretty hard on this over the winter and have a draft by spring and then we would like to test the manual in a couple of places to see what works and what doesn't and make some edits from there," said Wright. "The People's Liberty Grant allows us to spend some time and money to make that happen."
The other People's Liberty grantee in the Northern Kentucky area went to Covington resident Janet Creekmore and her team that is working on mobile art gallery project called Popp=d ART. Creekmore, Ben Neal and Melissa Mitchell teamed together to develop the plan to restore a 1963 mobile trailer into an art gallery that can travel around the area and showcase and sell local art in places that otherwise may not have the chance.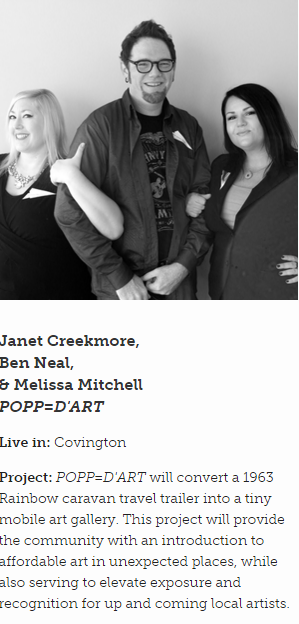 The trio had been involved in community improvement efforts in Corryville in Cincinnati where they would install art in the windows of empty storefronts until the properties were rented.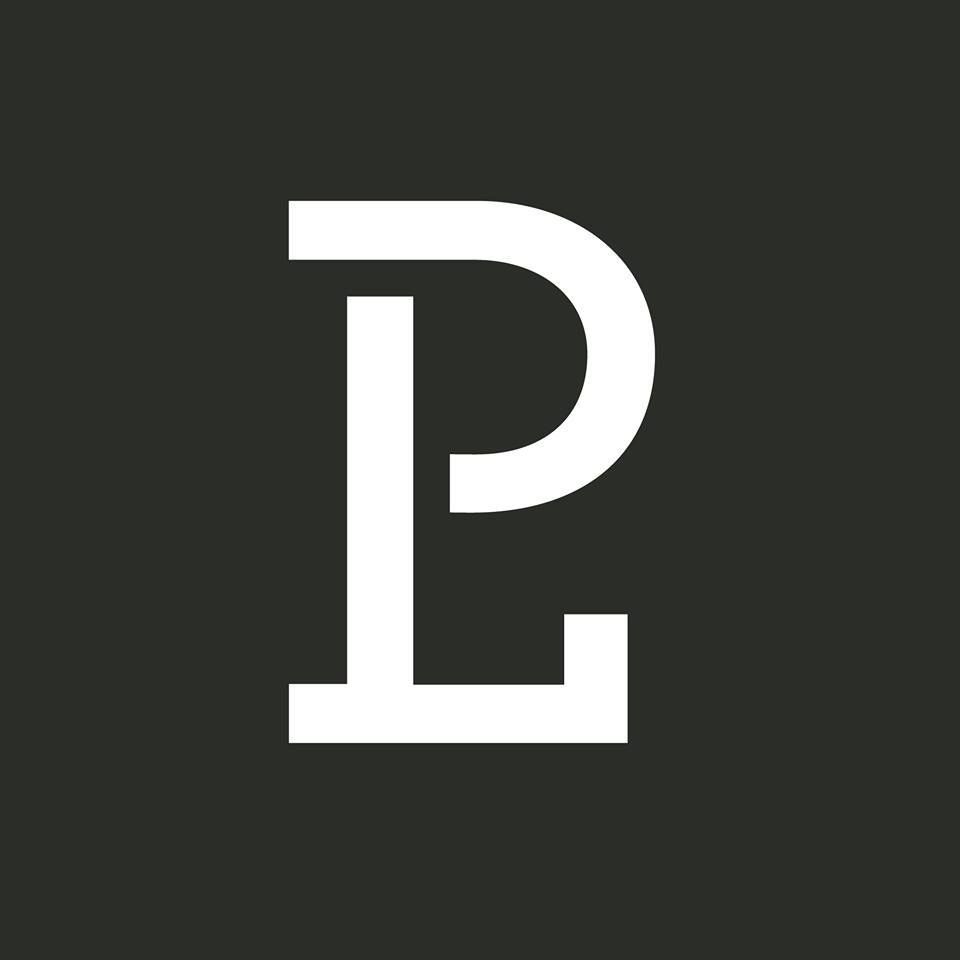 "Part of the grant is to restore the trailer into an art gallery and then just pull it with a pick-up truck," Neal said.
The trailer is about 30 square feet which would allow the installation of smaller pieces.
Listen to Neal and Creekmore talk about Popp=d ART with RCN's Michael Monks:
"I've been obsessed with tiny spaces for a while so this is like a dream come true," Creekmore said.
The group operates a small boutique branding agency in Cincinnati's Over-the-Rhine called Eye Candy.  The team held galleries monthly in the storefront in Corryville for two years which attracted crowds and because of the momentum they had built, they felt it was important to keep their mission going.
Popp=d ART hopes to restore their trailer in the next 10 months. It needs extensive exterior renovation, and the interior needs to be fully gutted.
"It's going to be a vending vehicle for affordable art and outsider artists," Creekmore said.  
Written by Bryan Burke, associate editor