Here's What's On Stage in NKY & Cincinnati in November!
Sat, 10/31/2015 - 20:00
RCN Newsdesk
The holidays start early with the national tour of White Christmas and Playhouse in the Park's ever-green A Christmas Carol. There are musical nights, aplenty, too: Megan Hilty singing Rosemary Clooney with Cincinnati Pops, Low Down, Dirty Blues at Playhouse, "A Stairway to Heaven" with the Kentucky Symphony Orchestra -- and make sure you let the Cat in the Hat and Horton the Elephant be your guides to Seussical: The Musical at NKU. 

Feeling adventurous? Head to Know, where Fringe favorite Paul Strickland and Trey Tatum develop a new musical, Andy's House of [Blank]; the Outreels Cincinnati Film Fest screens short and feature length films with LGBT themes; and enjoy London Theatre at Newport on the Levee for one night as Judi Dench ad Kenneth Branagh play Shakespeare in The Winter's Tale.

Andy's House of Blank, through Nov. 14. Know Theatre, 1120 Jackson St., Over-the-Rhine. 8 p.m. Thursday- Saturday, 3 p.m. Sunday. Tickets $20. 513-300-5669 and knowtheatre.com.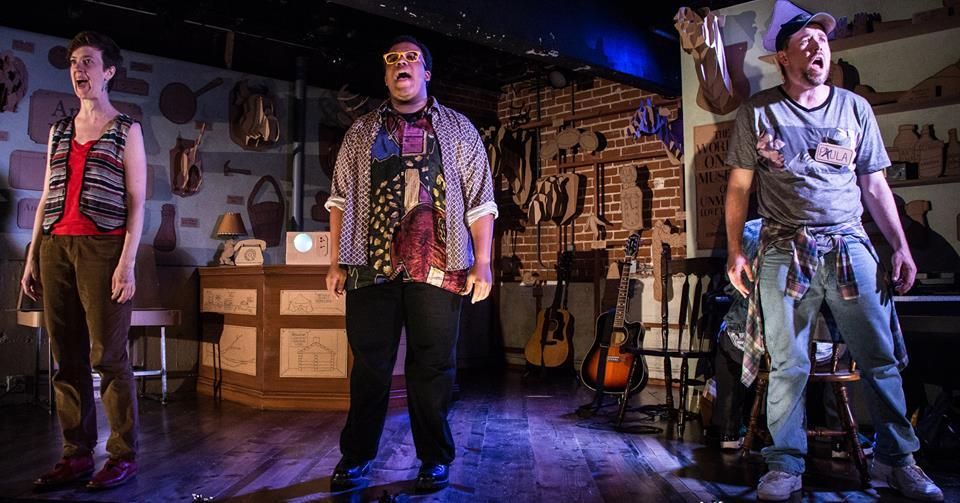 Andy's House of (Blank) * Photo by Daniel R. Winters (provided)

Paul Strickland and Trey Tatum tell the story of a small town man and his house of oddities, a Museum of Un-mailed Love Letters, the sudden appearance of an unrequited love with a strange machine – it's a musical comedy. In development. 

The Tenors: Under One Sky Tour, 7:30 p.m. Nov. 3.  Aronoff Center for the Arts. 650 Walnut St., Downtown. Tickets: $85-$40 plus fees (subject to change.) CincinnatiArts.org and 513-621-2787
The Tenors * Image courtesy of Cincinnati Arts Association

The Canadian multi-platinum, JUNO Award-winning vocal group show off  their harmonies (and charm) in a program that includes anthems, classic covers, and original songs penned/co-penned by The Tenors.

Megan Hilty: The Rosemary Clooney Songbook, Nov 6-8. Cincinnati Pops, Music Hall, 1301 Elm St., Over-the-Rhine. 8 p.m. Friday and Saturday, 2 p.m. Sunday. Tickets: $20-$110 (plus fees.)

Broadway and screen star Megan Hilty lends her powerful vocals to lush arrangements of Rosemary Clooney favorites like "Sway" and "Mambo Italiano." 
Low Down, Dirty Blues, Nov. 7-Dec. 20. Playhouse in the Park Thompson Shekterhouse, Eden Park. 7:30 p.m. Tuesday-Thursday, 8 p.m. Friday, 4 p.m. and 8 p.m. Saturday, and 2 p.m. and 7 p.m. Sunday. Tickets $35-$86 and subject to change. 513-421-3888 and cincyplay.com.

Randy Myler has a way with musical revue shows that keep audiences coming back for more – including Love, Janis and Always…Patsy Cline. In Blues, he imagines veteran musicians in an after-hours jam session, swapping stories and jamming the greatest hits of Muddy Waters, Ma Rainey, Sophie Tucker, Howlin' Wolf, Pearl Bailey and more.

Seussical: the Musical, Nov. 12-22. Northern Kentucky University, Corbett Theatre, Fine Arts Center, Highland Heights. Tickets $14, seniors $1, students $8. 859-572-5464 and [email protected].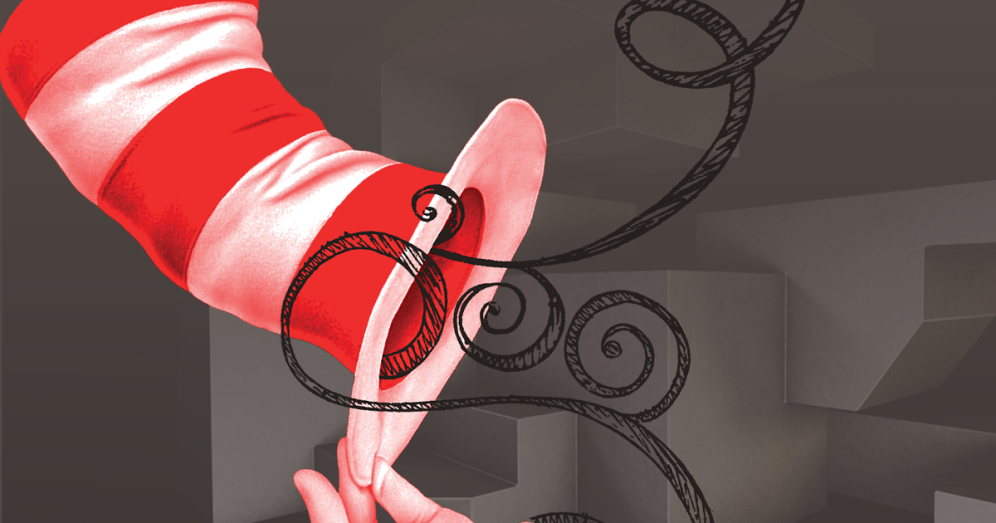 The Cat in the Hat hosts a trip into the storybook world of Dr. Seuss. Horton the Elephant's epic adventure in babysitting takes us from the Jungle of Nool to the Circus McGurkus to the invisible world of the Whos. The family musical is all about the powers of friendship, loyalty, family, and community emerging triumphant. 

Outreels Cincinnati Film Fest, Nov. 13-15. Cincinnati Film Society, Aronoff Center, Fifth Third Theater rehearsal room (downstairs), Seventh and Main streets, Cincinnati. Tickets: $12.50, weekend pass $62.50. 513-621-2787 and CincinnatiArts.org. For schedule, including lectures, visit cincinnatifilmsociety.org.


The 4th annual international LGBT film fest will showcase more than 20 short and full-length films including Upstairs Inferno: The Documentary, profiling the 1973 arson fire of a New Orleans gay bar; and Scouts Oath, examining the Boy Scouts of America's current policies regarding the exclusion of gay, adult volunteers through one man's experience.
MORE PREVIEWS FROM THE NOVEMBER STAGE ON THE NEXT PAGE!

Play Reading Series, Nov. 16-19. CCM Drama, Corbett Center, Room 4755, CCM, University of Cincinnati. Free. No reservations.

Hear free readings of plays mostly unknown to Cincinnati theater fans in an annual CCM Drama series. This year's theme: Alienation. The plays are: Nov. 16, The Great Majority by Gracie Gardner (developmental workshop and, if all goes well, it will be on the schedule in 2016-2017); Nov. 17, Stone Cold Dead Serious by Adam Rapp (it's been produced locally); Nov. 18, Will Eno's Middletown; and Nov. 19, Punk Rock by British playwright Simon Stephens. 

As You Like It, Nov. 20-Dec. 12. Cincinnati Shakespeare Company, 719 Race St., Downtown Cincinnati. Tickets $22-$39 based on day (plus fees.)  513-381-2273 ext. 1 and cincyshakes.com. 

Banishment! Girls disguised as guys! A wise fool and foolish rustics! A villainous usurper! Many happy endings! Clever Rosalind (a.k.a. Ganymede) and her cousin Celia escape to the Forest of Arden where they find true love and Jacques tells us "all the world's a stage." A perfect Shakespearean romance for the holidays!

Stairway to Heaven, 7:30 p.m. Saturday, Nov. 21. Kentucky Symphony Orchestra, Florence Baptist Church at Mt. Zion, 642 Mt. Zion Rd., Florence. Tickets: $19-$35, children ages 6-18 half-price. Available at kyso.org, 859-431-6216 and at the door.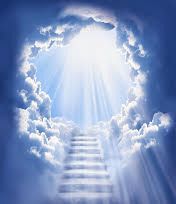 What Led Zeppelin did for rock music, Bruckner did for the orchestra. Experience one of symphonic music's "long songs," together with a snippet from Wagner's epic opera Parsifal about the quest for the Holy Grail. Epic, devout themes and memes are on sonic display. Video cameras and large screens take you up close with KSO musicians. 

Irving Berlin's White Christmas, Nov. 24-Dec. 6. Broadway in Cincinnati, Aronoff Center, 650 Walnut St., Downtown Cincinnati. 7:30 p.m. Tuesday-Thursday, 8 p.m. Friday, 2 and 8 p.m. Saturday, 1 and 6:30 p.m. Sunday. No performance Thanksgiving Day. Additional matinee 1 p.m. Nov. 27. Tickets $29-$109 (plus fees, ranging from $8.95-$13.75 per ticket.) 513-621-2787 and here.



The classic holiday movie White Christmas is a stage musical. Two WWII veteran buddies put on a show in a Vermont inn and find love. The already great score has even more Irving Berlin hits added to the song list (including: "Blue Skies" and "How Deep is the Ocean?")  Watch for Cincinnati's own Pam Myers! 

A Christmas Carol, Nov. 25-Dec. 30. Playhouse in the Park, Eden Park.  7 p.m. Tuesday-Sunday, 2 p.m. matinees. Check performance dates. No performances on Christmas Eve or Christmas Day. Tickets $35 and up. For adults and subject to change. $30 and $45 children and students. 513-421-3888, (toll-free in Ohio, Kentucky and Indiana at 800-582-3208) or visit cincyplay.com. Call 513-345-2248 for Telecommunications Device for the Deaf accessibility.


It isn't the holidays in Cincinnati without it. Charles Dickens' timeless cautionary tale of the dangers of man's inhumanity to man, and of letting "ignorance and want" go unchecked is as real today as it was almost 200 years ago. Happily it's all wrapped up in one of the great ghost stories that promises there can be redemption, even for cold-hearted Ebenezer Scrooge. 

Mary Poppins, Nov. 27-Dec. 27. Covedale Center, 4990 Glenway Ave., West Price Hill. 7:30 p.m. Thursday, 8 p.m. Friday and Saturday, 2 p.m. Sunday. Tickets: x. 513-241-6550/513-241-6551 and here.


It's supercalifragilisticexpialidocious! The stage version of the classic Disney film has all the hit songs as magical nanny Mary Poppins flies into London circa 1910 to give life lessons to her young charges and their parents, always, of course, with a spoonful of sugar.

The Winter's Tale, 7:30 p.m. Nov. 30. National Theatre Live, Newport Levee 20, Newport. Tickets $18 at the door. Details here and here.


Judi Dench and Kenneth Branagh star in Shakespeare's timeless tragicomedy of obsession and redemption. It's re-imagined. British theater royalty Dench and Branagh? You have to think twice?

Also on Northern Kentucky stages

The Mystery Plays, Nov. 6-21. Falcon Theatre. Falcon Theatre, 636 Monmouth St., Newport. 8 p.m. Thursday-Saturday. Tickets $20, students $15. 513-479-6783 and 
here (Service fee for online orders).

Two interrelated one acts. In the first, The Filmmaker's Mystery, a horror films director survives a terrible train wreck -- only to be haunted by the ghost of one of the passengers who didn't survive. In Ghost Children, a woman travels to a small town in rural Oregon to make peace with the man who brutally murdered her parents. 

Hip screenwriter/playwright and comic book writer Roberto Aguirre-Sacasa initially wrote the script when he was at Yale, and he's clearly a newbie as he wrestles with profound themes: the mysteries of death, the afterlife, religion, faith, and forgiveness.

Sleuth, Nov. 7-22, The Carnegie, 1032 Scott Blvd., Covington. 7:30 p.m. Friday & Saturday, 3 p.m. Sunday. Tickets $25, students $18. 859-957-1940 and thecarnegie.com.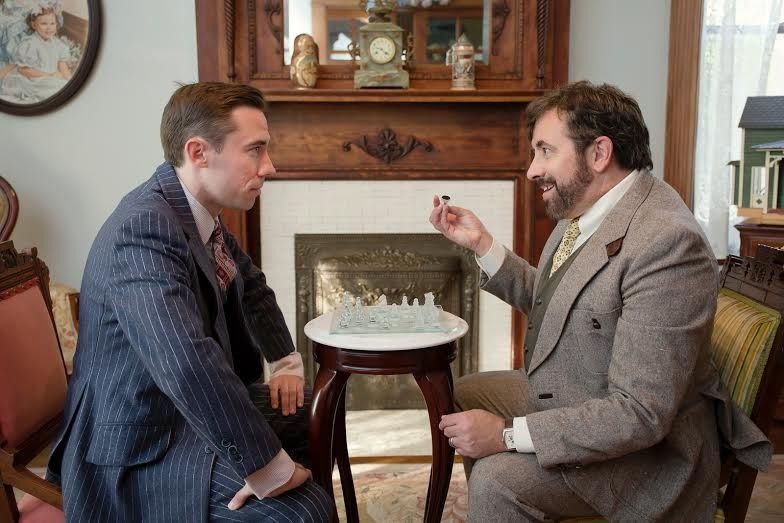 Wildly successful mystery writer Andrew Wyke invites his wife's lover – a travel agent, horrors! – to his secluded country house one evening and suggests a plot: how about they stage a robbery of her jewelry?

What a good idea! Of course things are never quite as they seem and Wyke's passion for games brings surprise after surprise after surprise. 

My Friend the Fox, Nov. 13-22. The Village Players of Fort Thomas, 8 North Fort Thomas Ave., Fort Thomas. Tickets $12. villageplayers.biz and 859-392-0500.

This family-friendly fable introduces us to Fox -- clever, sly, but likable -- who befriends Justi, a simple woodsman. Fox persuades the king that Justi is wealthy and in search of a princess to marry. These lies, of course, bring trouble, conflict and humor. Justi eventually proves his worth, however, and takes his place as the story's hero.
WRITTEN BY JACKIE DEMALINE, RCN ARTS