5 New Businesses Welcomed in Newport
Tue, 11/10/2015 - 19:50
RCN Newsdesk
The City of Newport welcomed the following new businesses to town.
Cancun Mexican Bar & Grill is opening at the Newport Shopping Center at 1781 Monmouth Street.
The restaurant is serving a wide variety of Mexican specialties. Happy Hour is all day long.  
Hours: Monday-Thursday 11 a.m. -10 p.m., Friday and Saturday 11 a.m. -11 p.m. and Sunday 11 a.m. - 9:00 p.m. A Private party room is available for special occasions.  Other locations are in Crescent Springs and four in Cincinnati.
The photo at the top of this article features assistant manager Fernando Fuentes.
Lily Pad Gallery is now open at 817 Monmouth Street. See online at: www.lilypadhandcrafted.com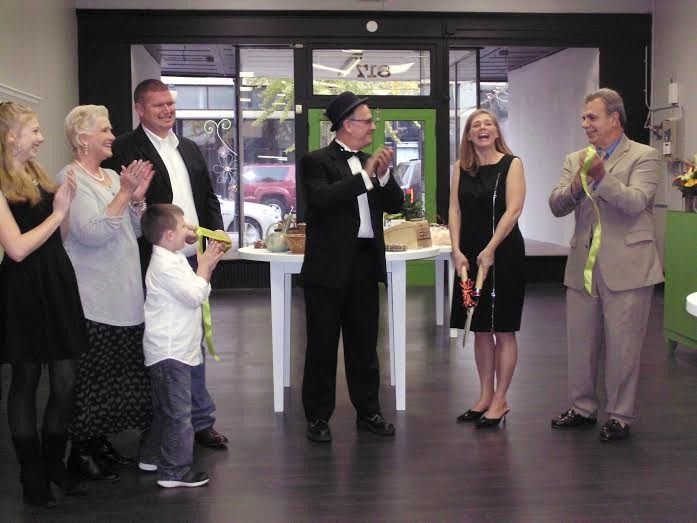 Nicki Black, owner of the gallery, has scheduled a grand opening on Saturday, November 14 at 10:00 a.m. - 4:00 p.m. in the former Saul's Men's & Boy's location. Lily Pad will feature local artisans from Kentucky, Ohio and other states, specializing in hand-crafted designs. Nicki's artisan selections include quilts, pottery, wooden items (bowls, wine bottle holders/stoppers), paintings, reclaimed wood furniture and accessories, leather journals, and home furnishings. 
Hours: Tuesday - Saturday, 10 a.m. - 4 p.m. 
Urban Chick is open at 634 Monmouth Street (See online at: www.urbanchickboutique.net)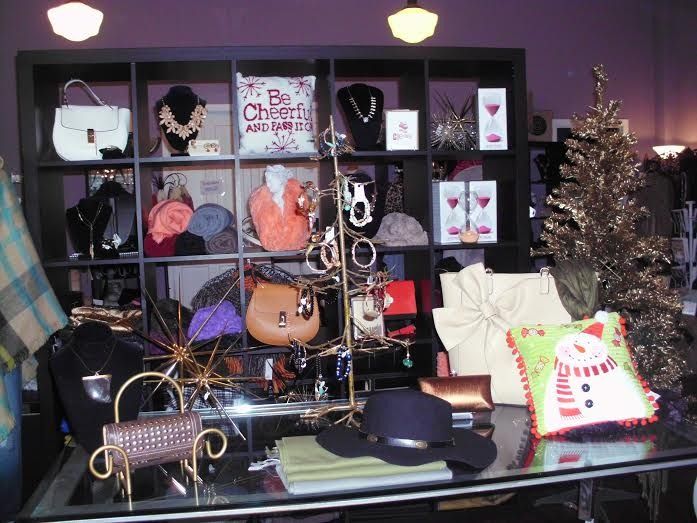 Owner Terri Smith offers unique designs including clothing, jewelry, and decorating accent pieces for the home and more. Her designs and fashions make great gifts for that special someone, especially if that special someone is you!
Biker Central Lifestyle Gear can be found at 114 East Sixth Street.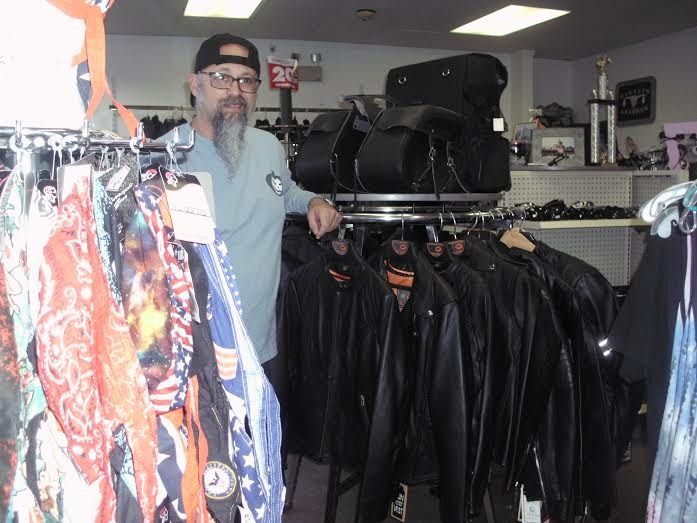 Owner Mitch Harris offers motorcycle accessories, gear, apparel, and consignment items. Also available: LED lights and installation, by appointment only. Swap meets every Saturday from the garage area. Hours: Tuesday - Sunday, noon - 6:00 p.m. 
Dew & Dye Hair Salon is at 33 East Eighth Street.
Owner Nicole Hogle offers a variety of haircuts, perms, and color for the whole family and facial waxing, formal makeup, and styles. She is a creative and educated master stylist/master colorist who has been in the hair industry since 2001. She enjoys everything hair-related from a simple fade to a corrective color.
She also loves donating her skills to help the community and has donated services and items for charity events, arranged for haircuts at Hosea House, and helped create styles for local musicians searching for a unique look.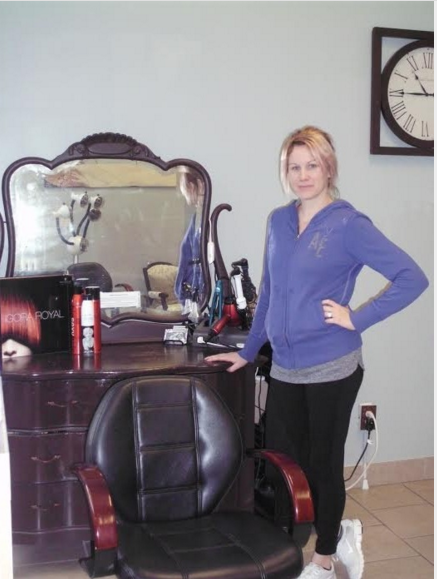 Holiday sales and promotions for November and December: Buy one gift card at $100 receive $25 free and/or purchase one olaplex #3 and get the second one half-off.
Holiday Open House & Jewelry Party Wednesday, November 18 beginning at 7:00 p.m. It will be a jewelry showing from award winner Lynne&Lucille, a local artist that creates jewelry from recycled materials such as drum sticks, cymbals, guitar strings, silverware, bullets, and leather. 
Dew & Dye is open Wednesday - Saturday, hours vary.
-Staff report