In Bellevue, a Special Season of Girls Basketball
Fri, 02/19/2016 - 16:58
RCN Newsdesk
It has been an extra special season for the Bellevue Tigers girls basketball team this year with new records and noteworthy accomplishments along Tiger Lane.
Fifth-year starter Kira Ross became the second-highest scoring leader in school history this season behind only local legend Jennifer Lyons.
"It's a good feeling. Jennifer Lyons was a great player, I've talked with her many times. She scored a lot of points at Bellevue, but it's nice," Ross said.
Her team earned its 19th victory of the season on Thursday night when the Tigers defeated Covington Latin 53-19 at home. The 19-9 mark is the best-ever for the girls basketball program at Bellevue.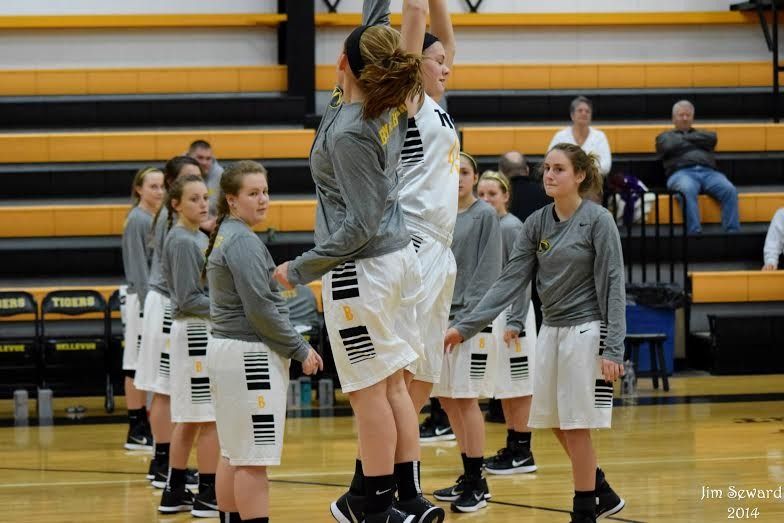 Head coach Tommy Sorrell graduated from the school in 1995 and earlier this season won his 100th game with his alma mater. The Tigers have won their conference and are eager to make a run in the postseason.
"When I was an assistant here, we had won the conference my last year as an assistant. Then the next year, I moved over to the boys program and I was the junior varsity coach for two years. I graduated from Bellevue in 1995 so it's nice to be able to coach at the school that you went to and you just never know what's going to happen," Sorrell said.
He credits the team's success this season to the long development of a number of his players. Even though Ross has gotten a lot of attention, many other starters have racked up years of experience, helping to propel Bellevue to new heights.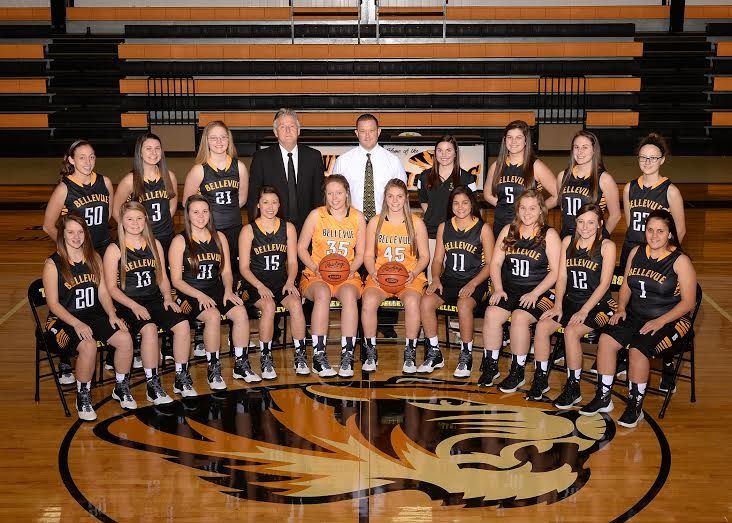 "Kira started varsity her eighth grade year so she has now been starting for five years. All the other girls on the roster have had at least two varsity years experience," he said. "I think our experience is pretty deep and the last two years, our team has jelled really well together and played as a team. Our kids don't care about stats; they just care if we win or lose. I know Kira's scoring average has gone down I would say two to three points a game, but our record went from 14-11 to 18-9. Her average has gone down but her winning has gone up and it hasn't bothered her one bit."
Ross also acknowledged the expansion of her game beyond just being a scorer and she sees the blossoming of her overall game as beneficial to the team.
"I'm definitely more of a team player. I pass the ball a lot more. I average more assists. We work more as a team which is a great feeling compared to when I first started out. It's a huge difference," she said.
The team has also grown outside of the gym as well. Sorrell talked about how much the team chemistry has grown over the years with multiple team activities that help the girls grow as people and basketball players. Earlier in the season, they made a decision to do charity work by assisting local homeless shelters with distributing meals.
"I cried. It's an awesome experience and felt really good to help someone when you know they really need it," Ross said. "We don't deal with that really on our team outside of basketball so to go see it, we were all very shocked actually. We haven't really had a lot of injuries this year but we have faced a lot of adversity. We do things outside of practice and games. We go watch college basketball games and go out to dinner and little stuff that holds us together."
Now that the regular season is over, Bellevue has a match against crosstown rival Dayton in the first round of the postseason. Dayton and Bellevue split their two matches earlier in the season, so the game is certainly not a gimme. Should the Tigers best the Greendevils, the Highlands Bluebirds await them in the next round.
No matter how deep Bellevue's playoff run turns out to be, however, the season has been a definitive success both on and off the court.
Written by Bryan Burke, associate editor