Premium Content
Preview: Graduating Seniors Showcase Artwork at Thomas More
Fri, 03/25/2016 - 12:12
RCN Newsdesk
Thomas More College's Eva G. Farris Gallery will showcase its graduating seniors in April, with an opening reception every Friday leading to The Senior Group Exhibition, opening April 29 and continuing through graduation May 14.
Here's the schedule, work, and words from some Northern Kentucky seniors:
Friday, April 1, A Functional Festival features graphic design work developed for a music festival by Sarah Brandt; a series of ceramic vases, mugs, light switches and a ceramic sink (with running water if it all works out) created by Mckenzie Staley. Opening reception 5-8 p.m. Gallery talk: 12:15 p.m. April 6.
Friday, April 8, Diverging Narratives, features Benjamin Kleier's series of paintings, narratives on found objects inspired by poems and short stories. Kleier, who lives in Ft. Wright, explains, "The work I am showing was inspired by the cumulative body of literature, mythology, and religion and its influence on culture, especially Western culture."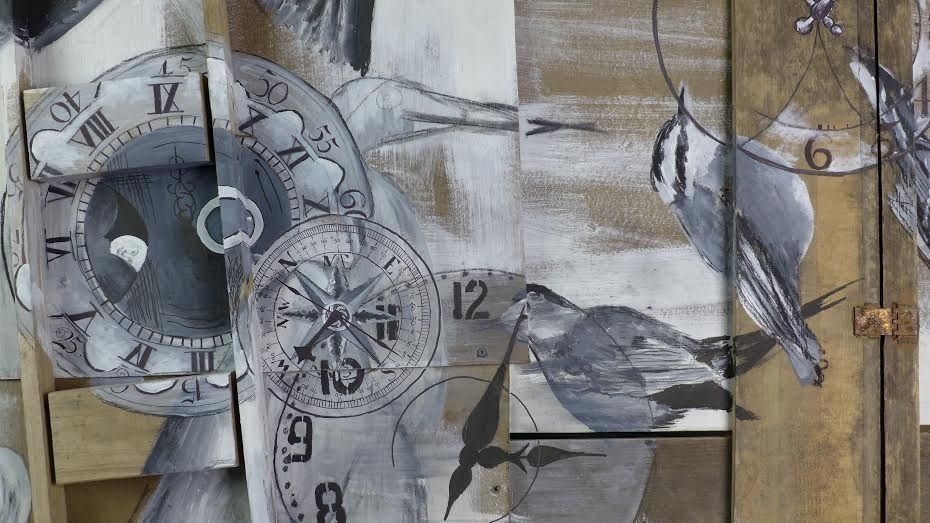 Nicole Kallmeyer creates illustrations investigating the role of horses through the history of The United States; Jesse Shumate's ceramic bowls and platters are inspired by her mission visits to Guatamala. Opening reception 4 -9 p.m. Gallery talk: 12:15 p.m. April 13.
Starting April 15, Jacob Condon illustrates, in collaboration with English major, Courtney Neltner, a series of her short stories, which are scheduled to be printed in a limited edition book.  
"One day Courtney approached me with the idea of doing a joint honors fellowship. She had seen the painting series I was working on during that semester and really loved the style of the work, and thought it would lend well to the types of stories she was interested in writing."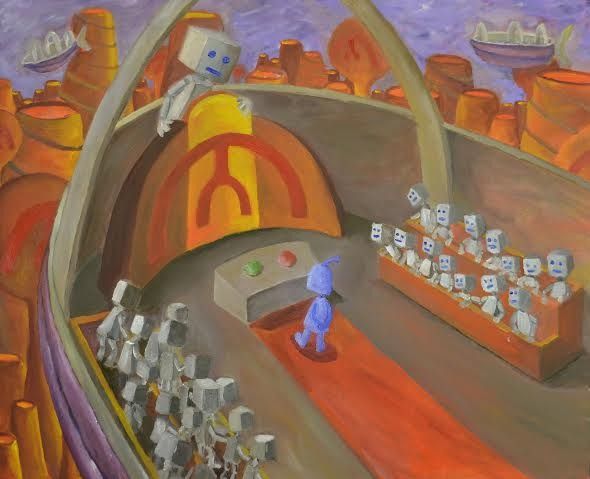 "I loved the idea and quickly proposed a joint project where the art from the book could act as the basis of my senior show and final book produced would dove tail neatly," says Edgewood resident Condon, who is interested in becoming an illustrator and in teaching.
"I am excited about the freedom this project gives me to illustrate in a variety of styles and really get a solid portfolio together before I graduate."
Mamee Salzer uses photography and graphic design to explore the viewers' perceived interpretation of a person, based on looks verses the actual story behind the portrait. Gallery talk: 12:15 p.m. April 20.
April 22, The Power of Perception features Burlington native Karen Cress, whose large figurative paintings explore mental health conditions and the power of positive thinking in overcoming theses afflictions.
"I wanted my senior show to be meaningful and educational," Cress says. "Art speaks, and I wanted my work to say something inspirational and positive by speaking on behalf of the mentality ill by showing that their inherent beauty overpowers their diagnosis."
She's planning to open a studio and teach.
Guadalupe "Lupe" Fernandez illustrates a series of Tarot Cards exploring the challenges of first generation Mexican-Americans and the ongoing negotiation of balancing Mexican cultural influences of religion, superstition, folk lore and the "Americanism" of the growing population.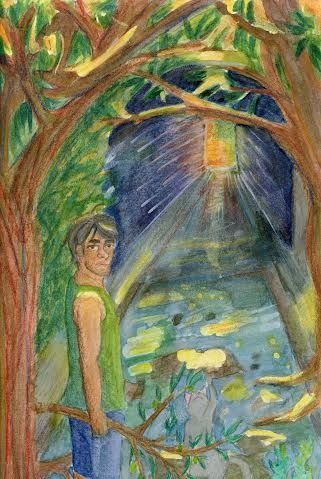 "My culture is one of the biggest inspirations which helped me decide what I was going to do for my senior show.
"Growing up with both Mexican and American cultures made me want to reach out to those who share my same experiences. I have always been interested and inspired by the occult, having dealt with superstitions from my own culture.  
Fernandez lives in Florence, but soon she'll be studying abroad to Barcelona for a month to finish her Spanish degree "and hopefully after that I plan on starting to build my portfolio to become a freelance illustrator." Opening Reception 5-8 p.m. Gallery talk: 12:15 p.m. April 27.
April 29, The Senior Group Exhibition:  A senior sampling with a few pieces by each senior. No reception scheduled.  Eva G. Farris Gallery, Thomas More College Library, 333 Thomas More Parkway, Crestview Hills. Gallery hours: 8 a.m.-10 p.m. Monday-Thursday, 8 a.m.-4 p.m. Friday, 10 a.m.-4 p.m. Saturday, 2-8 p.m. Sunday. For more information call 859-344-3300.
Written by Jackie Demaline, RCN Arts
Images provided