Premium Content
Don't Be an April Fool! Get to the Theater for These Shows in NKY & Cincy!
Mon, 04/04/2016 - 17:38
RCN Newsdesk
In April, I'll be following directors and actors who just about always deliver. Look for them in particular at Know Theatre with Silent Sky, in which women look to the skies, and The Incline, in Glengarry Glen Ross, in which men look to making a deal, whatever it takes.
One of the area's most reliable young directors, Lindsey Mercer, is helming two-hander contemporary musical The Last Five Years at The Carnegie, NKU is celebrating spring with Stephen Sondheim's contemplation of fairytales Into the Woods and it's always a good month when True Theatre schedules an evening at Know for real people to tell their real stories.
Here's my Top 10 for April, including a couple of side-trips into music and, as always, listed chronologically:
Annapurna, through April 10. Ensemble Theatre, 1028 Vine St., Over-the-Rhine. 7:30 p.m. Tuesday-Thursday, 8 p.m. Friday and Saturday, 2 and 7 p.m. Sunday. Tickets: $28-$44 adults, $25 students. 513-421-3555 and www.ensemblecincinnati.org.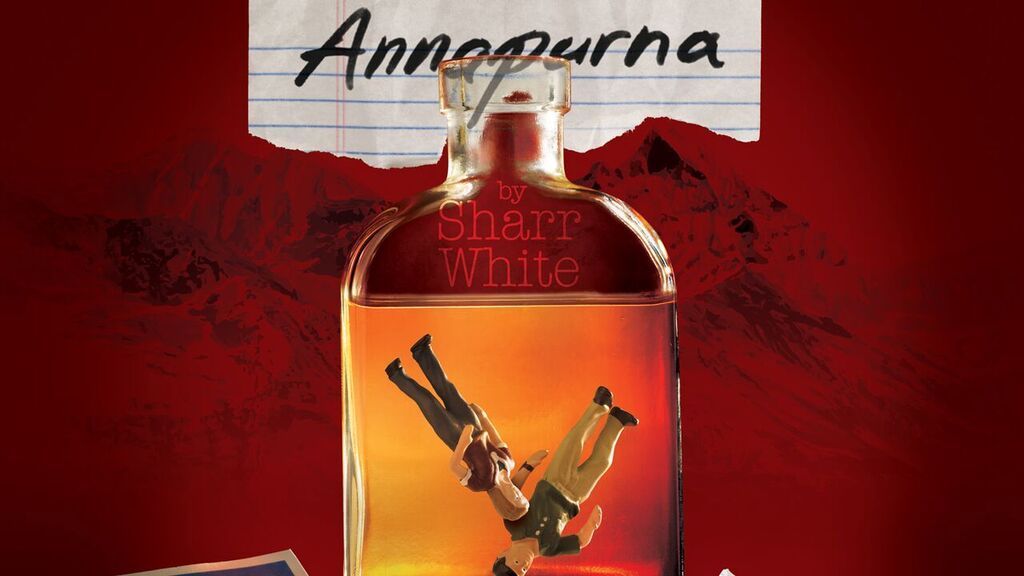 Twenty years ago, Emma walked out on her husband, cowboy-poet Ulysses, in the middle of the night. Now, hearing he's in dire straits, she tracks him down to the wilds of Colorado in a grungy trailer. He's working on his magnum opus, hooked to an oxygen tank, and cooking breakfast in the buff. Their reunion is tragedy and comedy. Look for fearless performances from Regina Pugh and Dennis Parlato. Alert: Nudity and mature content.
Glengarry Glen Ross, April 6-24. Warsaw Federal Incline Theater, 801 Matson Place, W. Price Hill. 7:30 Wednesday and Thursday, 8 p.m. Friday and Saturday, 2 p.m. Sunday. Tickets $26; $23 students and seniors. 513-241-6550 and www.cincinnatilandmarkproductions.com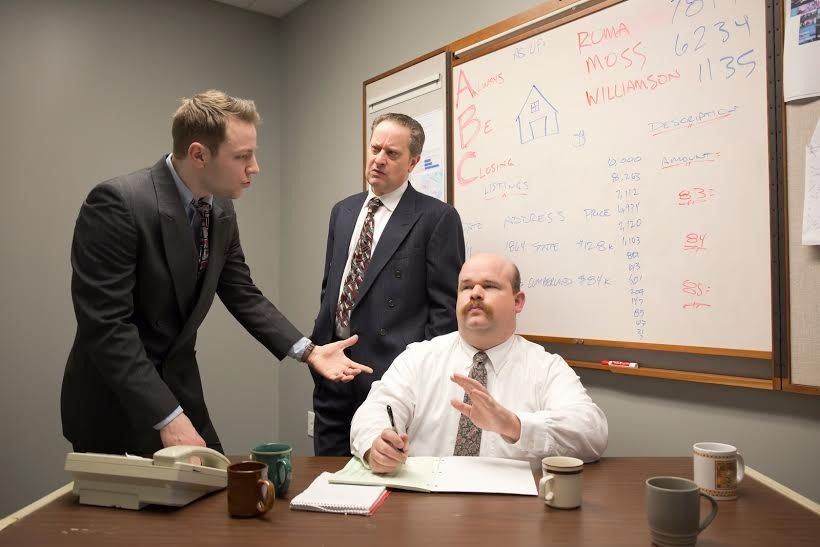 (Photo by Mikki Schaffner)
Greg Procaccino directing David Mamet. I'm there. When he's not doing his day job as director of the theatre at Thomas More College, Procaccino is one of the top directors at area indie stages and one of his gifts is casting. Mike Hall, Mike Dennis and David Levy – if you follow local indie theater, you know these are actors who deliver – are among Mamet's desperate real estate salesmen. Somebody's gonna get fired and they lie, bribe, betray, flatter, intimidate and even burglarize to make sure it's the other guy. The 1984 Pulitzer Prize winner plays like it's today.
Heads Will Roll, 7:30 p.m. April 9. Kentucky Symphony, Greaves Concert Hall, Fine Arts Center, Northern Kentucky University, Highland Heights. Tickets $35-$19, 18 and under half-price. (Plus processing and handling fees.) 859-431-6216 and www.kyso.org
Dimtri Shostakovich's The Execution of Stepan Razin, Cantata for Bass, Chorus and Orchestra featuring Kenneth Shaw, Bass; the KSO Chorale, NKY Community Chorus and Voices of the Commonwealth is the big draw on this all-Shostakovich program, which pays tribute to Russian artists trying to live under the murderous rule of Joseph Stalin.
In the spirit of artistic freedom, the evening will include a "dunk the dictator" tank on the Greaves Concert Hall commons during intermission and a post-concert vodka tasting/meet and greet.
Julius Caesar, April 8-May 7. Cincinnati Shakespeare Company, 719 Race St., Downtown Cincinnati. 7:30 p.m. Thursday-Saturday, 2 p.m. Sunday. Tickets $22-$39 (plus fees.)  513-381-2273 ext. 1 and www.cincyshakes.com. (Pictured at top.)
Brilliant general, cunning politician and the most beloved leader Rome has ever known. But when his ambition threatens to topple the Republic, a small conspiracy of Roman patriots take matters into their own hands. His assassination plunges the Republic into a civil war that will test friendships, try loyalties, and determine the fate of an empire.
The Last Five Years, April 9-24. The Carnegie, 1028 Scott Blvd., Covington. 7:30 p.m. Friday & Saturday, 3 p.m. Sunday. Tickets $28, students $21. 859-957-1940 and www.thecarnegie.com.
(Photo by Mikki Schaffner)
Jason Robert Brown's so-contemporary, bittersweet look at love and loss and hope and other Big Stuff.  The musical follows Jamie and Cathy, struggling to find balance through career and relationship.
It follows Jamie from the beginning of their romance to the end and Cathy from the end of the relationship to the beginning – their stories coming together for just a moment, on their wedding day.
Silent Sky, April 15-May 14. Know Theatre. Know Theatre, 1120 Jackson St., Over-the-Rhine. 8 p.m. Thursday- Saturday, 3 p.m. Sunday. Tickets $20. 513-300-5669 and http://knowtheatre.com. Note: Wednesday "Welcome Experiment" performances will be made available online the Sunday before each performance. We reserve half of the available seating on Wednesdays for walk-up at show time.
The terrific cast -- Annie Fitzpatrick, Justin McCombs, Miranda McGee, Regina Pugh and Maggie Lou Rader – should be enough to get every regular Cincinnati area theatergoer lined up at the box office. I'm not a fan of playwright Lauren Gunderson (The Revolutionists), who has wonderful ideas but too often falters in execution.
But there's no arguing the ensemble and the subject had me at 'hello' – a drama about 19th century astronomer Henrietta Leavitt (never heard of her? Don't suppose that could be because she was female) and a group of extraordinary women who found a way to measure the universe at the Harvard Observatory. (Guess if they made the same as men for the same work…)
Into the Woods, April 21-May 1. Corbett Theatre, Fine Arts Center, Northern Kentucky University, Highland Heights. 8 p.m. Tuesday-Saturday, 3 p.m. Sunday. Tickets $14, seniors $11, students $8. 859-572-5464 and [email protected]
Happily-ever-afters don't follow the happy endings in Stephen Sondheim's thoughtful, clear-eyed and occasionally horrifying look at fairytales, set to a fabulous score. Little Red, Cinderella, Jack, and Rapunzel are here, and so are the Baker and his wife, who learn the Witch next door has placed a curse on their house.
Fairytales collide, wishes and dreams come true – but be careful what you wish for. And dreams aren't all they're cracked up to be. Watch out for the Giant.
Satchel Paige and the Kansas City Swing, April 23-May 21. Playhouse in the Park, Eden Park. Tuesday-Thursday, 8 p.m. Friday, 4 p.m. and 8 p.m. Saturday, and 2 p.m. and 7 p.m. Sunday. Tickets $35-$86 and subject to change. 513-421-3888 and www.cincyplay.com.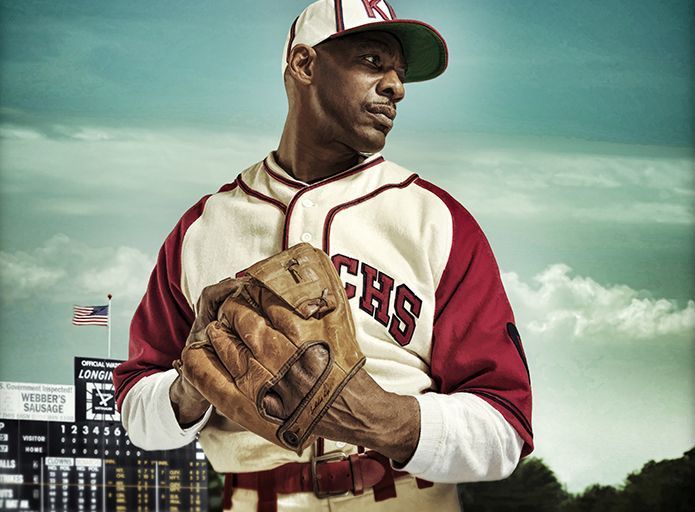 Play Ball! The creators of Fly! Deliver a jazz-infused bio of Satchel Paige. It's the 1947 Negro League and he's the king of baseball: a charismatic, superstar pitcher despite his advancing age.
But as Jackie Robinson wraps his first historic season in the majors, Paige finds his own fame eclipsed and his desire for greater respect increasingly frustrated by the barriers all around him. It's America on the brink of great change — on and off the baseball diamond.
Classical Roots, 7:30 p.m. April 29.  Music Hall, 1241 Elm St., Over-the-Rhine. Tickets $25-$55, youth $10. 513-381-3300 and here.
You know it's going to sell out. Common -- hip-hop recording artist, actor, film producer and poet -- headlines. Yes, "Glory" (from the movie Selma, 2015 Oscar and 2016 Grammy) is on the program. So are Capathia Jenkins – she electrified the audience in January's "I'm Every Woman" – and the Classical Roots Community Mass Choir and CSYO Nouveau Chamber Players.
trueGAY, 7: 30 p.m. April 25. True Theatre, Know Theatre, The Underground, 1120 Jackson St., Over-the-Rhine. Tickets $18. 513-300-5669 and here.
There's nothing better than people's stories. True Theatre pops in at Know's downstairs bar and performance space on four Mondays a year with a themed evening. (This is their sixth series!) True nights are always captivating. And they sell-out fast. trueGAY will offer five stories from friends (TBA) in -- or touched by -- the LGBTQ community.  
Written by Jackie Demaline, RCN Arts