Premium Content
Downtown Covington's Resurgence Honored Nationally & Here's What's Next
Thu, 05/26/2016 - 17:10
RCN Newsdesk
Downtown Covington's renaissance was honored at a national conference this week.
Renaissance Covington received the "Main Street to Watch" award at the Main Street America conference in Milwaukee. The news - including Covington's recognition - received national press, including at CNN.
The downtown Covington promotional organization - which recently separated itself from City Hall and now operates as an independent nonprofit - competed with dozens of other Great American Main Street programs for the consideration. The organization was judged on overall strength of the program and documented success in creating an exciting place to live, work, play, and visit; demonstrated impact aligning with the Main Street approach; commitment to historic preservation; active involvement of the public and private sector; and model partnerships - including inclusive engagement of community members and local stakeholders in the downtown revitalization process.
Renaissance Covington was selected as a semi­finalist before being selected to receive the One to Watch Award. This award is presented to a Great American Main Street Award applicant and recognizes an exceptional community that is working on innovative projects and is on the cusp of major transformation.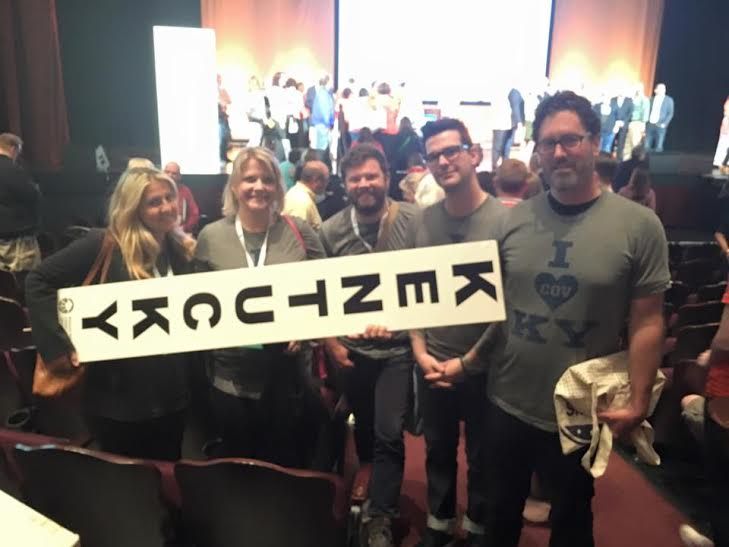 Renaissance Covington represented in Milwaukee by Anne David, Cate Becker, Keith Lanser, Austin Dunbar, and Jim Guthrie (provided)
Renaissance's parklet project documented in new videos
The Curb'd project, which was sponsored by Renaissance Covington and paid for through a grant from the US Bank/Haile Foundation, is now documented in new videos produced by Covington-based Spotted Yeti Media. Curb'd transformed six parking spaces downtown into temporary parks.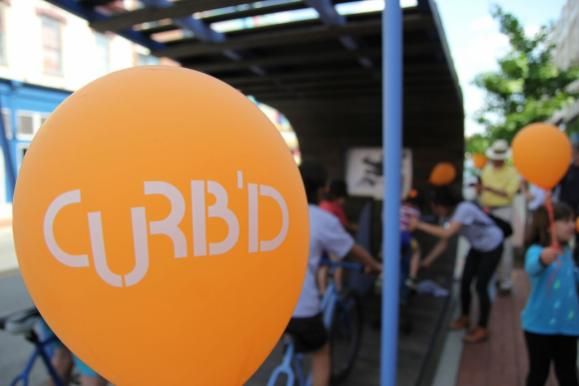 Take a look:
...
...
Look Here! 
So, what's next in terms of creative projects for downtown Covington? It may be the Look Here project that was popular in Cincinnati's Over-the-Rhine neighborhood. 
(via Facebook)
Historic photos are placed on poles to give viewers a look at then and now of a single area. The idea was presented to Covington City Commission on Tuesday by historic preservation officer Emily Ahouse, who also serves on the Renaissance design committee. The commissioners were asked to support Renaissance's application for a national grant that would double the number of Look Here images placed in Covington.
There is funding available for 50, but a grant from the National Trust for Historic Preservation could lead to 100, Ahouse said and could go beyond the Central Business District. 
"The first step is seeing what photos we have and then deciding where to put them," Ahouse said. 
Written by Michael Monks, editor & publisher