Premium Content
What You Should Check Out at the 2016 Cincinnati Fringe Festival
Mon, 05/30/2016 - 10:13
RCN Newsdesk
Twelve days, 50 productions (25 plays, four musicals, 10 solo shows, four dance, seven 'other'), 14 venues, 150 performances, the nightly bar series, art projects –
It's FRINGE – that is, the 14th edition of the Cincinnati Fringe Festival, opening May 31, continuing through June 11 and headquartered at Know Theatre and being performed across Over-the-Rhine.
As always it's a mix of returning favorites and newbies. This year almost two-thirds of the entries are homegrown. Local performing artists are getting pretty damned good at this!
Don't look here for a comprehensive list – for that, go to www.cincyfringe.com for everything you ever wanted to know including show descriptions and performance schedule. If you see something that really appeals – buy the ticket. Most venues are small and buzz shows are known to sell out before Fringe begins.
Here's my Won't Miss List, filled with festival veterans, some with shows that are critical favorites from other Fringes. It's followed by a short list of shows that call to me – at least, their artists certainly do.
Won't Miss List (in alphabetical order):
CESSNA: A Drama Noir. From the mad and gifted minds of the guys who gave Fringe the engaging musical hit Don't Cross the Streams: The Cease and Desist Musical – a torn-from-the-1982-headlines noir musical about a mysterious plane crash (into a Montgomery, Ohio bookstore!) that incinerates five officials and confessed embezzler Carl Johnson. The classy cast includes Michael Hall, Michael Bath, Mindy Heithaus, and Carter Bratton.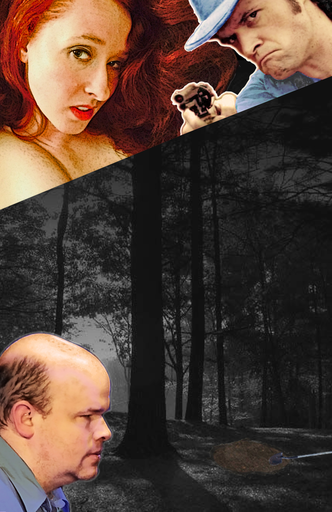 Fruit Flies Like a Banana. The Fourth Wall (from Hudson, Mass.) makes its Cincy fringe debut with a madcap variety show selected winner of Audience & Critic's Choice Awards at Orlando Fringe, five-star Patrons' Pick at Minnesota Fringe – and the 2014 Savvy Musician in Action chamber music competition (which proves they think about what they're doing). Audience members get to choose the show order by picking a card, any card.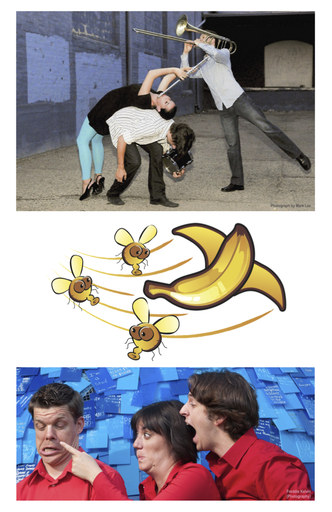 My Left Teeth. A Fringe favorite steps off-stage to write and produce. "Paul Strickland Presents" a comedy/dramedy/mystery-omedy starring terrific Miranda McGee and Annie Kalahurka.
While cleaning out the house of her estranged and strange dead aunt, a woman encounters her aunt's persistently peculiar neighbor, and then finds a mysterious videotape the departed left behind — which is probably going to change everything.
SHEnatra! High – make that stratospheric – concept award. The Rat Pack is back! Those hip swingers who epitomized mid-century male swagger live on -- and face their own music. Forced to broaden their horizons in the bodies of a couple of broads, Frank and Dino ring-a-ding-ding away their time in purgatory examining timeless gender issues via classic songs with new opinions.
The show premiered at the 2016 Rogue Festival to sold-out houses and rave reviews. ("Razor-sharp...blisteringly funny...a MUST-SEE.") From Sadie Bowman and Donna Kay Yarborough, the creators of last year's hit The Famous Haydell Sisters.
The Secrets of Avondale Falls. Avondale Falls. Where everybody knows your name. Because they're planning to poison you for seducing their fiancé while they were in an amnesia-induced coma after falling into quicksand, and your husband, the world's handsomest doctor, is trying to put you in a medical prison for the exceptionally beautiful and rich. No one is safe in this 1980s soap opera, performed radio-style. Brought to you by the creator of Fringe sell-out Radio Star and her evil twin sister.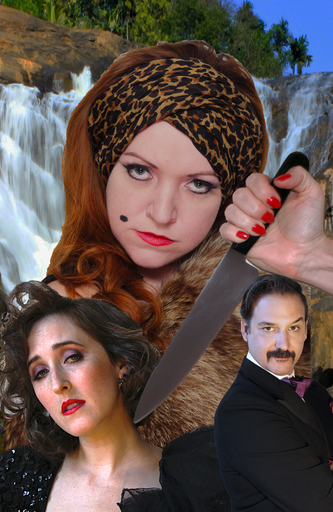 trueFRINGE 2016. Festival artists TBA. If you don't know trueTHEATRE, which calls Know's Underground home for four themed evenings a year of real people telling their real stories – you'll be hooked by the Fringe edition.
The Unrepentant Necrophile. The talented Coldharts return with another American Gothic-inspired musical. A mortician falls in love with a man as she prepares his corpse for burial. She has three days until the funeral… but three days just aren't enough.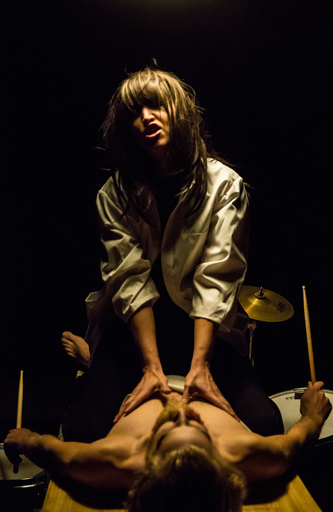 The creators of Edgar Allan (recipient of the 2015 Full Frontal Pick of the Fringe) return with a gothic rock opera inspired by the notorious 1978 interview with necrophile Karen Greenlee. "The musical staging is endlessly inventive, Katie Hartman's voice is a remarkable instrument." - Minnesota Playlist
Catch the acts of local talent
Graphic. Pones Inc. is taking it to the streets, using murals by ArtWorks and Higher Level Art as backdrops for six pop-up stages. More than 25 artists collaborate to share the stories behind the paint.
Ice Candle. Erika MacDonald won the Orlando Fringe Critic's Choice Award for "Best Female Performance" at Orlando Fringe for this live "un-documentary" solo show about a strange girl in a strange land. While MacDonald now lives in Northern Kentucky, when she was 18 she did not spend a year in Indonesia – but she came close, before being evacuated. Can she ever truly explain what happened?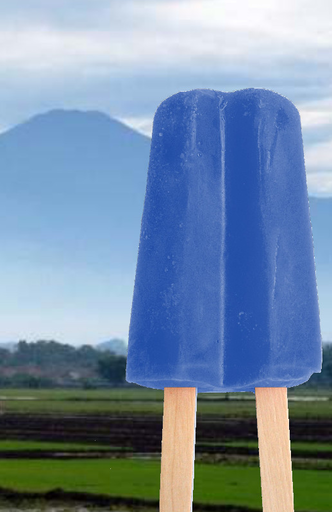 The Midnight Express. Meet Cincinnati's flash-mob theatre company Queen City Flash, which scored big a couple of Fringes ago with Slut Shaming. Director Bridget Leak and playwright/composer Trey Tatum both have lots of NYC credits, but they've been making theater in Cincy for the last couple of years and collaborate on this Fringe entry.
The plot: Casey and Cassie share a complicated family history and fear of abandonment. When a midnight plea for help forces an unexpected reunion along a pair of haunted train tracks, the two girls must confront the ghost stories of their childhood to rediscover what constitutes family and learn how to maneuver loss.
The Munitions Man. In development! One-night only! Michael Sherman is another talent to follow when he's moonlighting from his day job teaching high school theater. He promises a "grotesque parody of The Music Man that focuses on guns and gun ownership with a South Park sensibility." The show will be rehearsed during the first week of the Fringe with festival artists.
Naked Strangers. CCM Drama chief Richard Hess has called back nine gifted alumni now living across the U.S. for an onstage reunion. "We all enter the world as naked strangers. We clothe ourselves in etiquette to navigate the twists and turns of life together on this planet. We are taught what is right at a young age and we do our best by each other. Or do we? These are nasty times. Are you ready?"
We Did It, Girl! Two words: Torie Wiggins. If she's in it, I see it. (You should, too.) This is local playwright Kevin Crowley's fourth Fringe (Sarge was 2014's Critics Pick.) He promises African-American and political themes and the goal of "the eradication of racism in America by the end of our run." (Crowley is also an actor – if you saw Carol, he played her attorney.)
Of Note
Cosmic Nomad. 2016 Coming-the-Distance Award to "comedian, physicist, and general troublemaker" Josh Richards who harks from Melbourne, Australia. His stand-up show is inspired by being short-listed for the first human mission to Mars in 2026. He asks the question, "If you were leaving the planet in 10 years time, what would you do before you left?" (We're glad Cincinnati Fringe made his bucket list!)
Other Bother. Attention must be paid! Performance Gallery has had a show in all 13 Fringes. And they're fringe-y (you know, social and/or political commentary that might or might not be easy to follow.) This year, "Others have infiltrated our daily existence. Others are irksome and tedious. Others believe weird stuff and do weird things. They're cretins. Evolution has not solved this problem? Why? WHY? WHHYYYYYYY? We will get right down to the real nitty gritty. We will solve the problem. We will make the world a joyous place. Join us as we explore how to conquer the bother of another other."
Cincinnati Fringe Festival, May 31-June 11. Know Theatre, 1212 Jackson St. and venues throughout Over-the-Rhine. Tickets $15. All-access pass $225, six-ticket flex-pass $70, one-night stand pass for two tickets and a drink at Know's bar, $30. 513-300-5669, www.cincyfringe.com and during Fringe in person at the Fringe box office, or at individual venues 30 minutes prior to show times, depending on availability.
Written by Jackie Demaline, RCN Arts