Premium Content
Data: These are the National Chains that Would Fit Well in Latonia
Wed, 09/21/2016 - 14:51
RCN Newsdesk
The data is in and the City of Covington now has a list of national chains that would fit well in Latonia.
The report comes from Buxton Consumer Analytics, a company that the city contracted with at a cost of $50,000, to analyze the buying habits of shoppers within a 15 minute drive of Winston Avenue. The company looks at credit card purchases at retail and restaurants businesses within a designated area. In this case, the city "dropped a pin" in front of Latonia Plaza - where Value City used to be. That means beyond Latonia, consumer data was gathered from shopping areas in Crestview Hills, Newport, Florence, and elsewhere.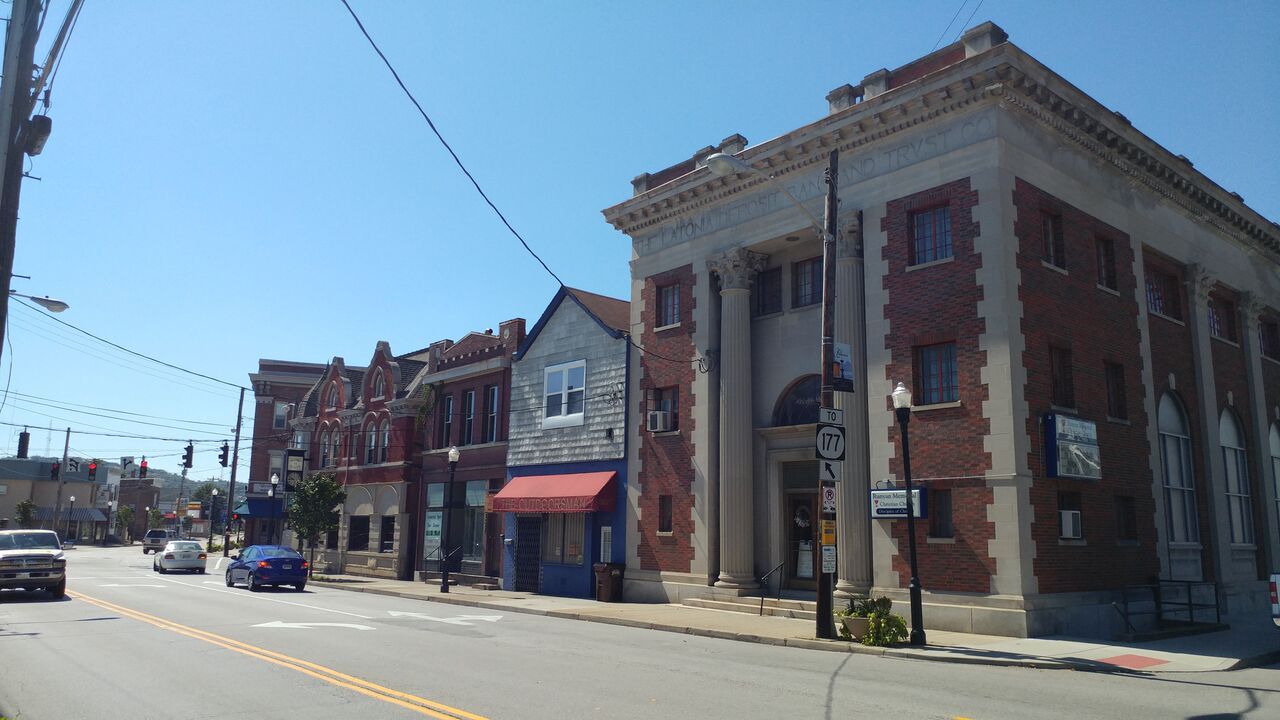 The report was presented at Tuesday night's city commission caucus meeting by Don Warner, the assistant city solicitor who recently took over the role of economic development manager following the departure of Geoff Milz. Warner also spoke to the Latonia Business Association on Wednesday.
---
Buxton identified the following companies as top targets for the city to pursue: 
Food & Beverage
BD Mongolian Grill, Chuy's Tex-Mex, Freddy's Frozen Custard & Steakburgers, Jason's Deli, Krispy Kreme, Olive Garden, Raising Cane's, Red Robin, Wing Stop, and Zoe's Kitchen.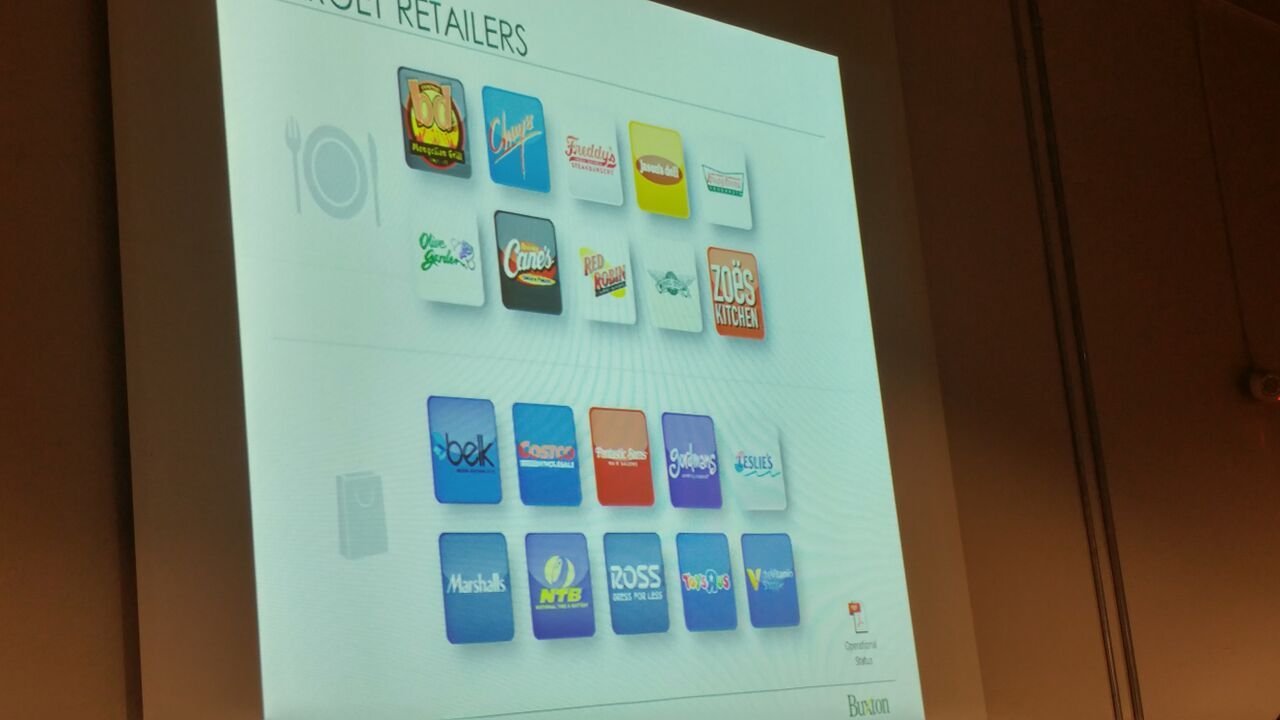 Retail
Belk, Costco, Fantastic Sam's, Gordman's, Leslie's Pool Supplies, Marshalls, National Tire & Battery, Ross Dress for Less, Toys R Us, and the Vitamin Shoppe.
---
Those twenty companies make the most sense for Latonia, according to Buxton's research. Now, armed with the data, the city's economic development efforts can include overtures to these brands.
"We're being intentional and we're using the data, and we're using best practices," Warner said Wednesday at a Latonia Business Association monthly luncheon at Twin Oaks Golf & Plantation Club. 
Plans produced by the city to revitalize a weakened Latonia were met with lukewarm to cold response Wednesday. In addition to a more aggressive retail strategy, the city is also extending its popular and useful rent subsidy and upper-floor rehab grant programs to Ritte's Corner, the historic 5-way intersection in the center of the neighborhood that is now heavily populated by vacant storefronts. Bernhard's Bakery, Bard's Burgers, Good Timers II, Asylum Tattoo, and some other businesses are still there, but Rick Kennedy, owner of multiple properties in the business district, said one of the businesses is "hanging by a thread" and that a pair of dentists are close to retiring, which will result in more empty spaces.
But the real problem - according to some in attendance at the LBA luncheon at Twin Oaks - is the Latonia Plaza I & II, the large, dated, and under-used shopping center that once was home to a popular Value City Furniture and retail business, and is still owned by that company's holding company - Schottenstein. If that property owner is in no hurry to participate in any new effort to attract strong, new retailers, what would be the point, some asked?
"It's obvious that the structure has to come down and we all know the problem with that structure," Kennedy said, arguing that because the owners still collect rent from the Value City, it's not urgent for them. "(Schottenstein) has no incentive to tear the building down."
The River City News reached out to the Schottenstein Property Group at its Columbus, Oh. headquarters and when a receptionist answered, a request was made to speak to someone with knowledge of the Latonia properties. Moments later, after being placed on hold, the receptionist hung up the phone without saying anything. Three subsequent phone calls to the company were met with immediate hang-ups without any exchange of words. An email sent to the corporate office was returned as undeliverable.
Kennedy asked for more emphasis on the Ritte's Corner area. "I am still a firm believer that the five-point area can be developed into shops but it's not gonna happen if we keep going back to the Latonia shopping center," he said.
LBA member April Coffee suggested that by pushing to attract new businesses, the city would force Schottenstein's hand.
"Let's change their minds for them. Let's put some other businesses in and let's make growth be visible in other parts of Latonia and go around it," Coffee said. "Eventually something is going to happen and they are going to have do something (with the shopping center). Let's grow Latonia now, not in the future when they change their minds."
Regardless of plans for the shopping center, Warner said the city will be moving forward with its efforts to attract the suggested companies, which Buxton will contact on Covington's behalf, explaining why the data shows Latonia as an ideal fit for them. The data, Warner said, will also be useful for the city to use when attracting local businesses and regional chains since Buxton only evaluates national ones. 
"We can go to a local or regional company and say, look, we have this data that shows Ritte's Corner is a good place for you," Warner said.
Written by Michael Monks, editor & publisher