Premium Content
Local Teens Learn to Search Soul Through Photography with Real Cameras
Tue, 09/27/2016 - 23:35
RCN Newsdesk
Educator and photographer Shannon Eggleston had an inspiration – and has a talent for networking.
She put them together and opened the world of photography to sixty Boone County students, ages 11 to 18. You can see My Soul as I See It, the remarkable outcome of their five-month project, a part of month-long regional photography celebration FotoFocus.
My Soul as I See It by young photographers from Gray Middle School, Conner Middle School, and Conner High School is on view at Roebling Point Books and Coffee (306 Greenup Street, Covington), with each student presenting the best work of their portfolio. The opening reception is from 1 - 5 p.m. Oct. 1, then the show continues through Oct. 30.
Photo by Emily Eggleston
Eggleston, who lives in Union, had been teaching for years when she decided to try a career in photography. But she missed education.
She had an idea to bring her two passions together. When she told people about it, they all said the same thing: "This is grant-worthy." So she founded i.imagine Photography (photography-based education programs), applied for and received a FotoFocus artist grant for her project and i.imagine is now incorporated as a non-profit.
Students met weekly from January through May, starting with basics like shutter speed and aperture - the students weren't using iPhones.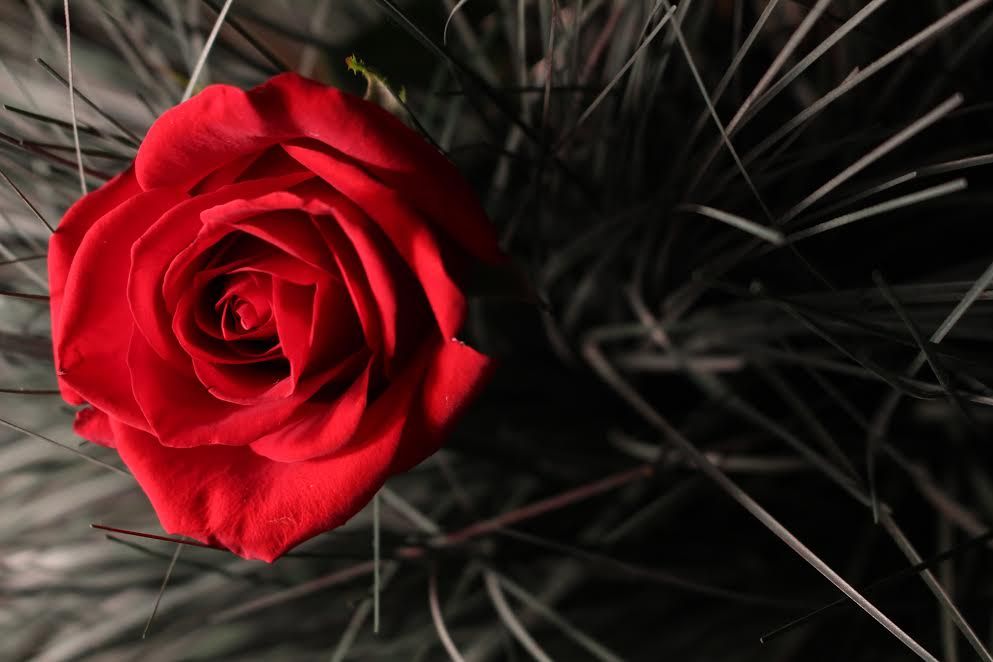 Photo by Jordan Asciano
Eggleston partnered with Dodd Camera, which provided used cameras and she "rounded up" 15 camera kits – cards, batteries, chargers. "The kids felt validated" by the real equipment, she says.
Shooting manually, they learned a lot more than fundamentals.
"A camera can teach a lot of things," Eggleston says. "Science, engineering, art, math. What you see when you look at the world. We talked a lot about emotions. Soul-searching." Which, of course, is the inspiration for the name of the exhibit.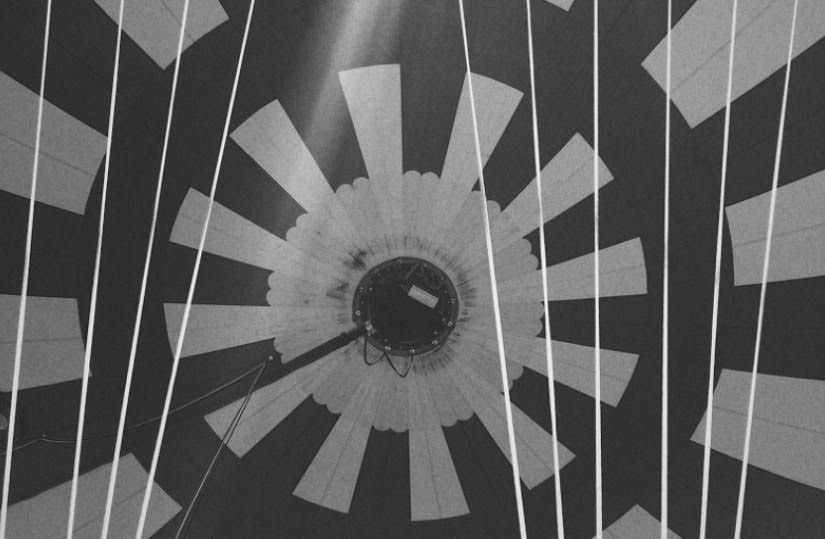 Photo by Raven Boggs
"The best part of what I do is I never stop getting blown away" by the students, Eggleston says.
High school students also had a digital photography class led by staffers from the Apple Kenwood Towne Centre. The exhibit will move there after it closes at Roebling Point Books.
Madison Photo Works in Covington is an exhibit sponsor and mounted all the students' photos; Richard Hunt, owner of Roebling Point Books, is sponsoring a coffee table book of the exhibit.
"It takes a village, it really does," Eggleston marvels.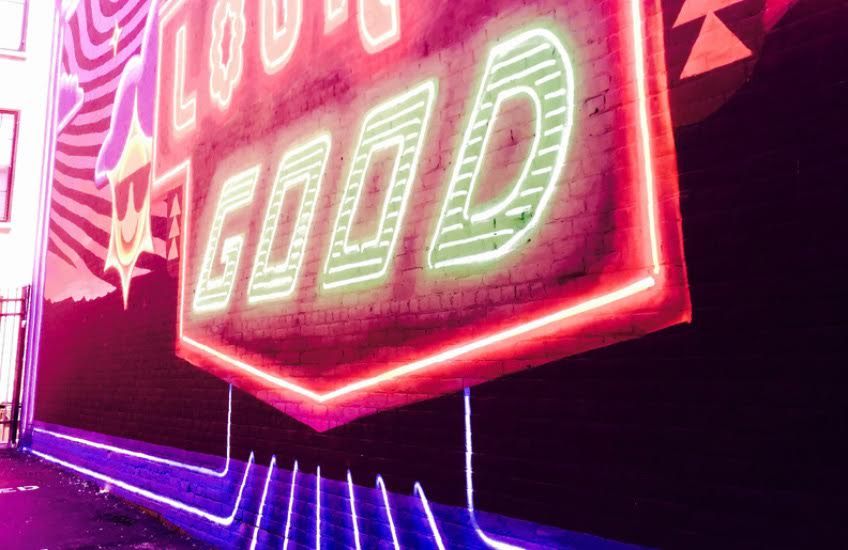 Photo by Izzy Meyers
Eggleston set up a service-learning component to partner with community organizations that had a real need for photography, working with NKY MakerSpace in Burlington, a regional program serving K-12 students through field trips, workshops, and internships.
The students partnered with Boone County Animal Shelter, setting up a studio with props, editing with Photoshop and posting animals for adoption on the shelter's Facebook page, all in a 24-hour turn-around.
It's a great success, Eggleston reports. "One dog was adopted within an hour of the photo being posted!"
Not surprisingly, Eggleston says, i.imagine "has a line-up of schools that want to do this." She's currently working to put together sponsors and schools. Anyone interested in the program can contact Eggleston at i.imagine: www.iimaginephotography.org.
Photo by Kelisha Williams
i.imagine is now based at Sandra Small Gallery (124 W. Pike St., Covington) where future exhibits will be held.
My Soul as I See It, Oct. 1-30, a Fotofocus exhibit with i.imagine at Roebling Point Books and Coffee, 306 Greenup St., Covington. Opening reception: 1-5 p.m. Oct 1. Hours: 7 a.m.-5:30 p.m. Monday-Friday, 8 a.m.-5 p.m. Saturday, 8 a.m.-2 p.m. Sunday. Free. 859-815-7204 and here.
Exhibit closing event, 2-3 p.m. Oct. 30, free. Shannon Eggleston, teachers, and students reach far beyond the lens to discuss the future of education, the arts, and i.imagine's creative approach in using photography as a powerful teaching tool in STEAM (science, technology, engineering, art, math), and service based learning. Eggleston and students share their inspiring journey in crafting the exhibition, My Soul as I See It, as it evolved from their hands and hearts.
Written by Jackie Demaline, RCN Arts
Top photo by Taylor Connelly