Premium Content
None in a Million: What Happened to Funds for Lincoln Road?
Tue, 10/18/2016 - 21:20
RCN Newsdesk
On November 12, 2014, the Callahan Center in Bellevue was the site of one of those over-sized check presentations.
State Rep. Dennis Keene showed up to present the City of Bellevue the ceremonial payment of $1 million that would be used to resurface and repair drainage issues on a long stretch of Lincoln Road. 
"We've been eagerly awaiting (these repairs) for many years," Mayor Ed Riehl said at the time, as reported by The River City News. The funds were no surprise that November. They had been secured in the 2014 legislative session of the General Assembly and first reported by The River City News in April of that year.
But the amount of money was so large for a small to city to receive at once, that this was cause for celebration and optimism. The night of the check presentation, it was reported that city staff would begin working with Sanitation District 1 to begin work on storm water management upgrades that would need to be completed before the street could be repaired and resurfaced.
It is now nearly two years later and there is nothing to show on Lincoln Road for the million bucks gifted by Frankfort.
Throughout 2016, the project has been the topic of discussion during city council meetings. In March, Mayor Riehl cited it as evidence of strengthened partnerships between the city and utilities like the Water District, the Sanitation District, and Duke Energy. In June, the city adopted its budget and Riehl said, "It's a good budget. We are being fiscally responsible with taxpayer dollars again. We're looking forward to getting the Lincoln Road project off the ground this year. That's an exciting project."
But during the September and October city council meetings, there was less optimism about Lincoln Road and some residents are angry and confused about why nothing has happened.
In fact, it's difficult to understand if the money still is still allocated for Bellevue to use on the project at all.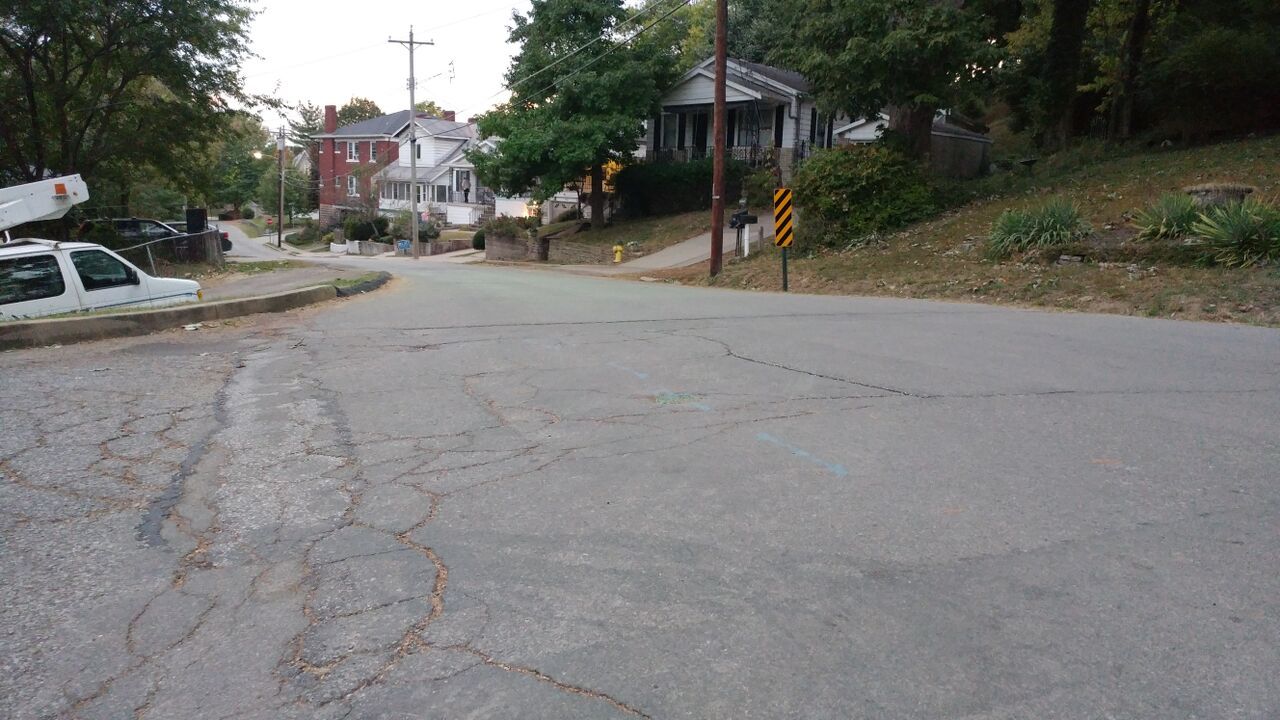 Charlie Cleves, a business owner and resident of the city, took matters into his own hands when he didn't understand what the city was telling him about the project. He called Rep. Keene and met with him twice, and then followed up with a phone call to the Kentucky Transportation Cabinet's Covington office and met with recently retired district chief engineer Rob Hans. Keene said the project was dead, and Hans said the project was still "alive and well", according to Cleves.
The funds are simply frozen, according to City Administrator Keith Spoelker, who tried to explain the timeline of events for the Lincoln Road project.
He said that in April 2013, the Commonwealth of Kentucky allocated $500,000 from the rural road aid fund to be dispensed by Campbell County. "The county didn't do it. We lost that money," Spoelker said. In the meantime, a temporary skim coating of asphalt was put on the road to extend its life, the city administrator said. 
When the over-sized check arrived, the city had just been told by the state that the money is in the budget for Lincoln, but it cannot be accessed until Fiscal Year 2016, which began July 1, 2015, Spoelker said. The city prepared by stashing money away to the tune of $300 to $400,000, he said. 
"Once we had the big check, we started with (Sanitation District 1) and we worked a match agreement with an August deadline," Spoelker explained during last week's city meeting. "SD1 said we will match up to $300,000 (for storm sewers). That came with a deadline in terms of construction and had to begin in August or it goes back to SD1."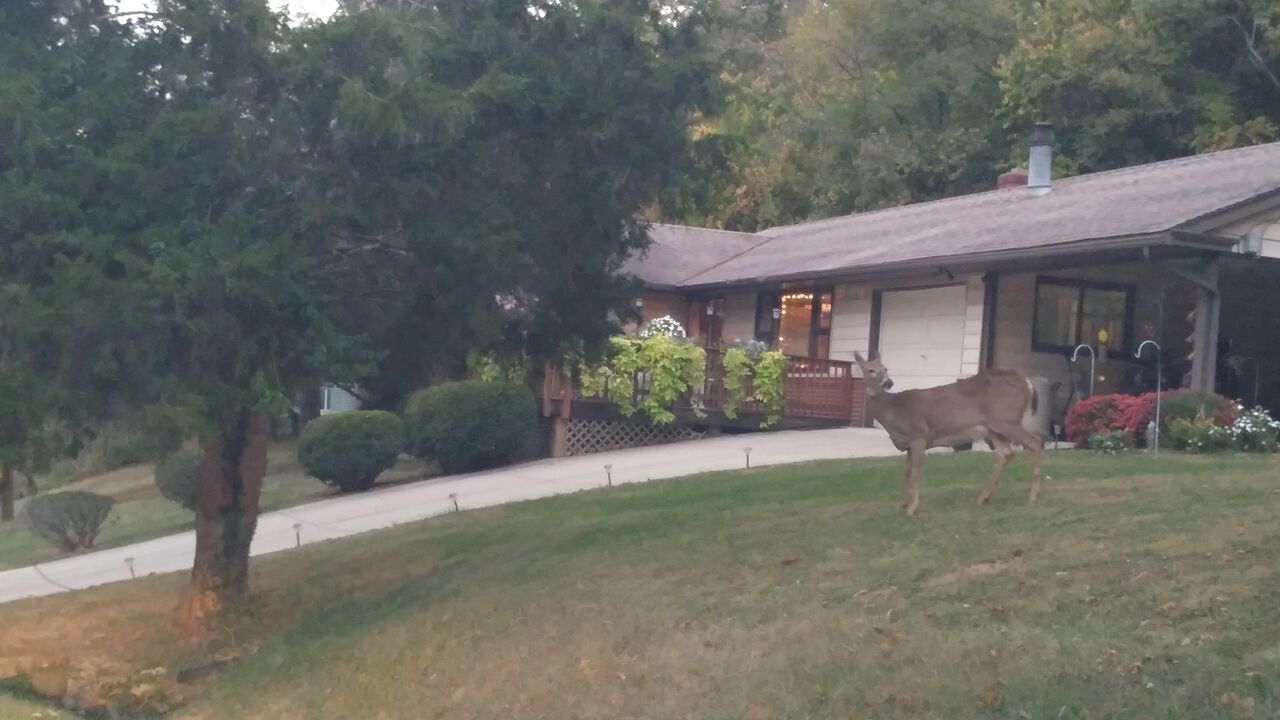 The project is particularly complex, Spoelker said, because it involves three large utilities: SD1, Duke Energy, and the Northern Kentucky Water District, in addition to the scope of the road project itself. Some utility infrastructure is being moved, some is being rebuilt. The Water District would commit to 16-inch water mains, and the city contracted with KZF Design to begin the initial drawings. 
The River City News confirmed that SD1's board of directors authorized a 50/50 cost-share for its portion of the project on August 16, 2016. The city has 75 days from that date to sign the agreement. That means October 30 is the deadline and the city has not yet signed the agreement, according to SD1 spokesperson Jamie Holtzapfel. "Once the agreement is signed, they have 365 days to start construction," she said.
A request for similar information related to Duke Energy's portion of the project was made Tuesday morning but not the information has not yet been received.
"The intent," Spoelker said, "was to get the Water District going earlier this year. That didn't happen."
When Governor Matt Bevin took office in 2016, the new budget process saw a change for Bellevue, Spoelker said. "So, the funds that we had allocated are now put back in the accounts of the (state)," he said.
The funds, however, remain appropriated, technically. There is still $1 million for Lincoln Road. "But it's not authorized. There is no check for you to draw from yet. It doesn't mean we can't do the work," Spoelker said. "This is a project that involves four entities putting together the funds for this. We have to expend money in order to get money."
In other words, the state would reimburse funds that are expended.
The challenge now is that Bellevue will have to compete for those funds again, apparently, and it is estimated that only a third of requested projects receive their funds. "We feel it is a good argument in that we're not going to the state to say we're repaving the street," Spoelker said. "This ties funds from the Water District, SD1, and our funds, so we've got a lot of different players in the pool here, so we feel we have a very good chance of being one of those one-third. We know that all projects were frozen so I'm assuming there are discussions like this going on in every council."
Keene, the Democrat from Wilder who represents northern Campbell County in the State House of Representatives, is not as optimistic for a repeat award.
"A project cannot be deemed active unless there is money being drawn down," Keene told The River City News in an interview last month. "That's pretty typical and once you start drawing money down that tells the transportation cabinet that it's a viable project and it's working." Then, even if there are delays, the project can continue to draw funds, Keene said. 
Keene said that because Bellevue never drew from the funds, the governor pulled all unused monies. "The project is still listed but there isn't any funding," Keene said.
Rob Hans, formerly of the Kentucky Transportation Cabinet painted a similar story in an email to city officials obtained by The River City News. "There is still a project in the Kentucky (6-year highway plan) for the Lincoln Road repaving and drainage improvements," Hans wrote in August. "The current situation is that this project is funded with state funds and authorization of those funds have been currently suspended for all (similarly funded) projects across the state. With decreasing revenues and other funding shortfalls, there is not adequate available monies in this account to fund all projects in the Plan. At the present time, the Cabinet is evaluating all projects and will be authorizing funds for projects when possible, but most likely not until (fiscal year 2018) or later."
According to Spoelker the city has spent a total of $60,000 on the project. From the time the state allocated the funding, a $19,000 expenditure was made in October 2015 that should be eligible for reimbursement from the state, Spoelker said. That was for design work. The rest of the $60,000 was spent before the funding was allocated by the state or after the account was frozen by the state - meaning reimbursement is not possible.
In any case, residents of Lincoln Road - a narrow, winding paved street dotted by suburban-style homes of varying size, some with views of the Cincinnati skyline - are left with inadequate infrastructure and less patience.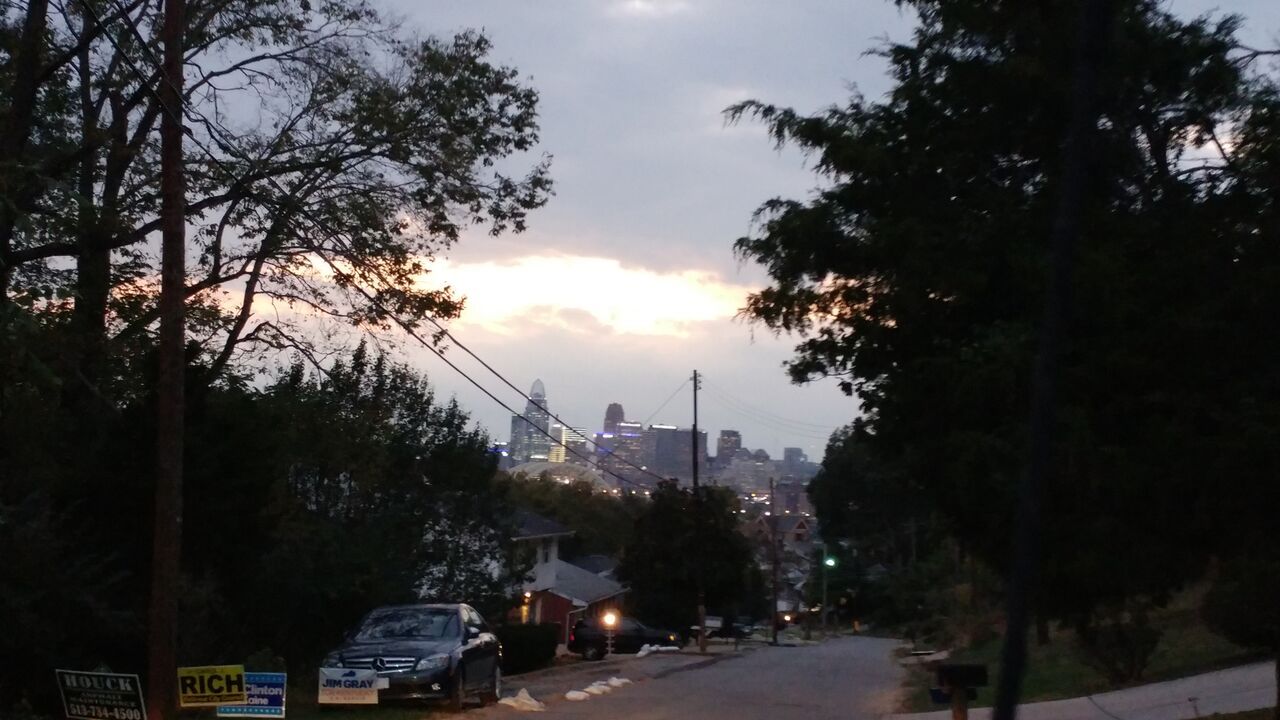 "It has been almost impossible to have honest, direct, and reliable information," said Rita Becker, a Lincoln Road resident. She asked city leaders to call a special meeting where the road project is discussed and thoroughly explained. "I do not feel included in this and I have ninety feet of road-front in dire and extreme danger. I'm not meaning to be catastrophic but I don't use words like catastrophic or dangerous loosely."
Spoelker said the city would schedule an open house with all the available information ready for residents to have. One task will be to maintain optimism that the project will happen at all. 
"It is a monumental task to go back for a city of that size and ask for another million dollars," Keene said, reiterating that the budget that deals with road funds is not back up for consideration again until 2018. "It takes a lot of political favors to get a little town like Bellevue a million dollars and when you say you want a million dollars for a little town that has 6,000 residents, they want you to have a very good reason.
"I've never had this happen before. Usually when I give them money, they've already spent most of it," Keene said. "I'm not certain that I'll get the opportunity again."
Written by Michael Monks, editor & publisher