Premium Content
Let's Dance: Northern Kentucky Wins Horizon League, NCAA Berth
Tue, 03/07/2017 - 22:07
RCN Newsdesk
History was made in Detroit on Tuesday night as the Northern Kentucky Norse - in the program's first year eligible - won the Horizon League tournament and a berth in the NCAA Tournament.
Celebration as Northern Kentucky wins the Horizon League over Milwaukee on Tuesday night in Detroit (RCN)
In three consecutive hard-fought match-ups, the Norse held on and held off fierce comebacks in a wild tournament that saw the three highest-seeded teams eliminated early. That paved the way for what could have been a less difficult path for NKU - the tournament's #4 seed - but the Norse slipped past Wright State, 82-77, pulled away from Youngstown State, 84-74, and then won the whole thing by managing to keep a feisty Milwaukee squad - which finished the season as the league's worst team in the regular season and with a record of 11-24 - at bay, 59-53.
But for NKU, that's all part of the plan.
"We have a saying in our program, that you have to trust without knowing the outcome and these guys have done that," Head Coach John Brannen said after the historic win. "They trusted without knowing what the outcome would become, and I couldn't be more proud of them."
The team has won six straight games and Brannen said his guys are playing their best basketball in March - which translates to post-season wins.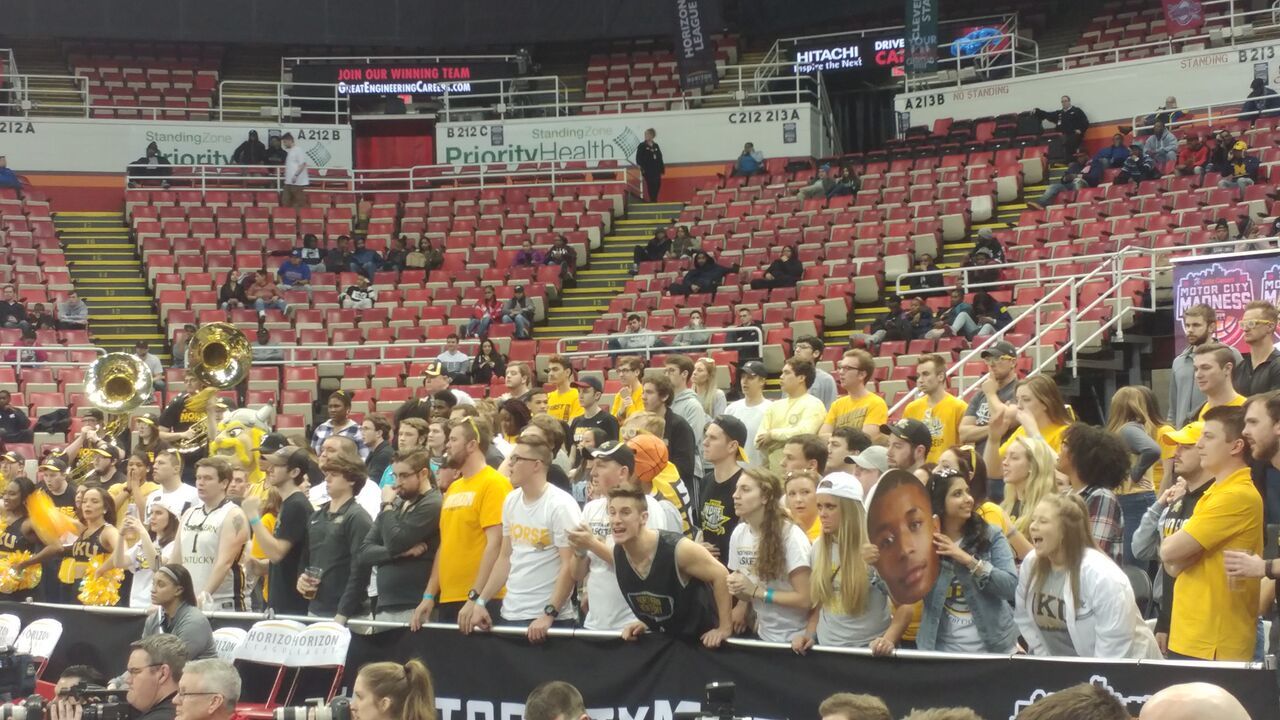 Brannen is the architect of a remarkable turnaround. Last season, his first as a head coach after arriving from Alabama where he was an assistant, the Norse stumbled to a 9-21 record. One year later, they have 15 more wins and 11 fewer losses, and they are the toast of a region that showed up in droves to support the historic run.
"I was in the locker room and I came out about three minutes before the game started and I asked how the crowd was and I heard the announcer announce NKU - and after that, I couldn't hear anything else," Brannen said of the noise made by the crowd. Alumnus Christopher Boggs charted a bus and bought tickets and hotel rooms for dozens of NKU students, and the crowd was significantly larger and more energized than it had been in the earlier two rounds.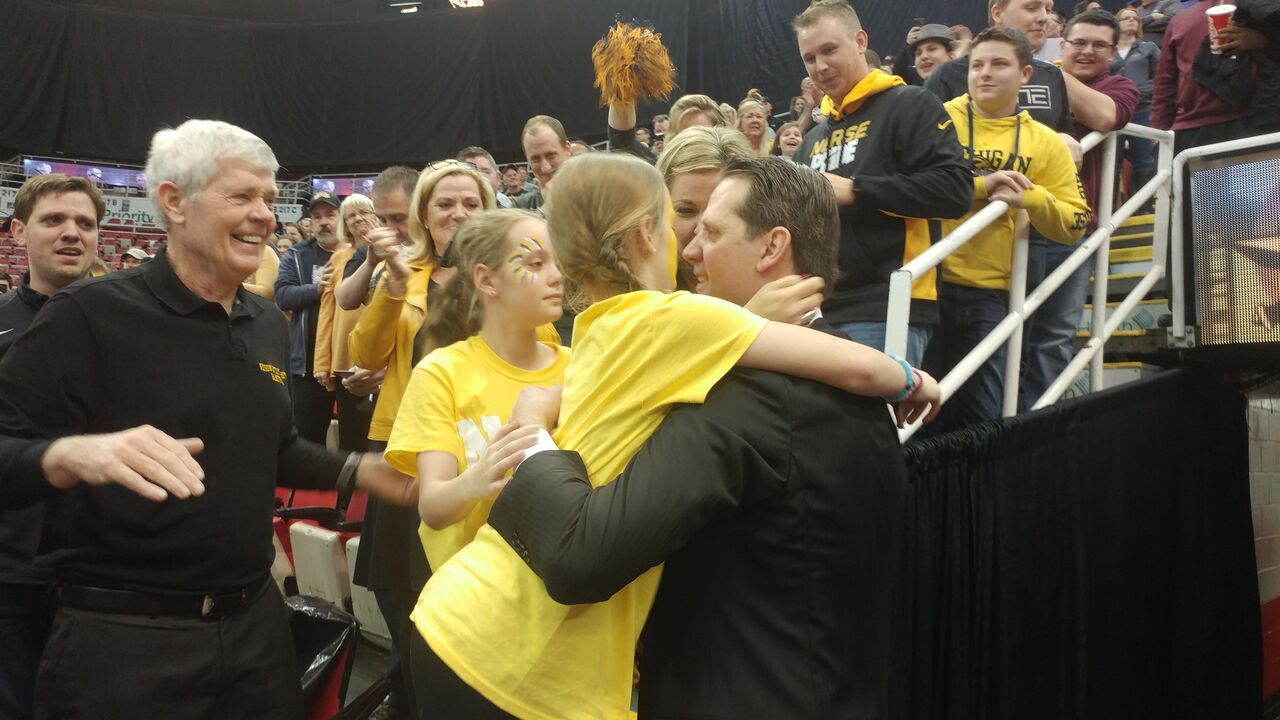 Head Coach John Brannen is hugged by family after the win (RCN)
Familiar faces and supportive chants helped the team along - especially for locals like Brannen and star forward Drew McDonald, both Campbell County boys who graduated from Newport Central Catholic. "It means the world," Brannen said.
"To have the support of the community, to drive up here to Detroit to back us, it really helped us in the game," said McDonald, a sophomore, who scored 14 points and was named to the all-tournament team. "We were able to cut (Milwaukee's runs) short with a big basket and the crowd would get us going. Without them, we are not where we are today."
And where they are is headed to the NCAA Tournament for the first time in school history. This is the fifth season that NKU has been part of NCAA Division I, and after a 4-year transitional period in which most post-season activity, including the NCAA Tournament, is prohibited, the Norse started this year with a real chance. In its second season as a member of the Horizon League, Northern Kentucky went 12-6, tying for third place in the regular season.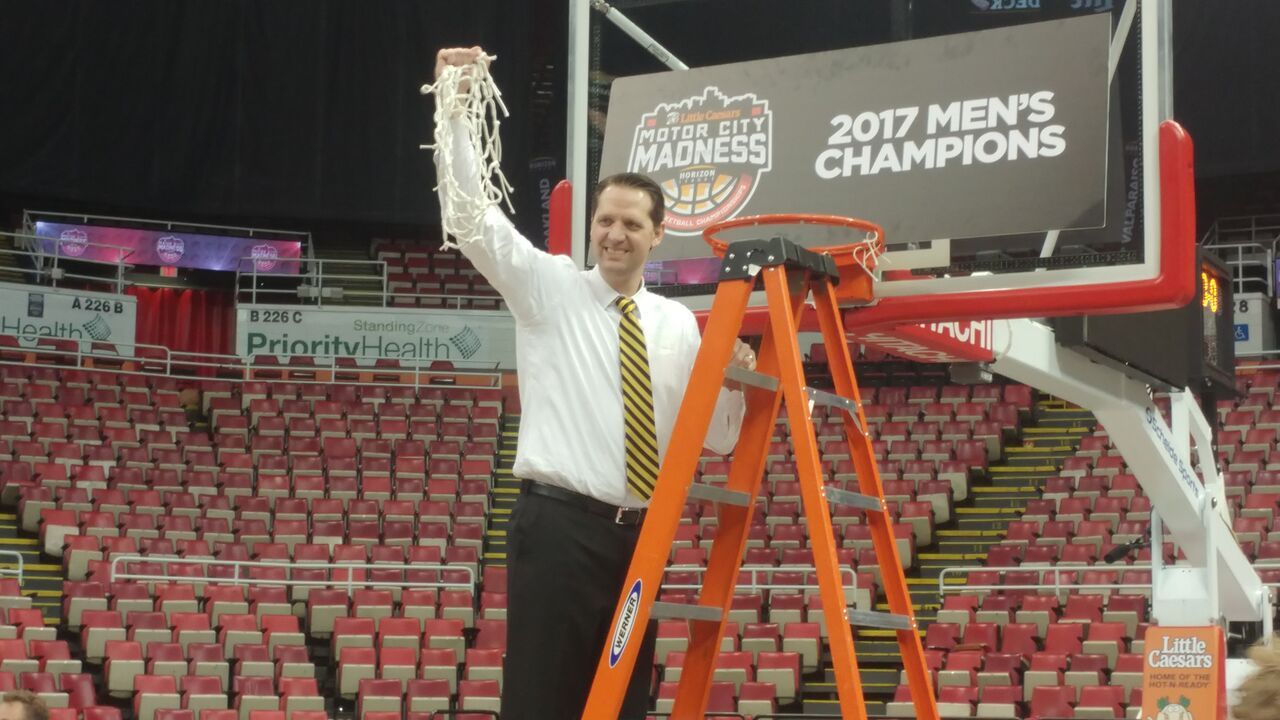 Now the team - though humble and encouraging of each other in all post-game remarks - has some swagger. And a championship.
And a possible date with Kentucky or Louisville if high profile national projections materialize when the NCAA Tournament bracket is announced on Sunday.
"We're not there yet. We're gonna live in the moment right now," Brannen said. The team would take in its victory in the Horizon League tournament and then get to work. "We'll be prepared to compete with whoever it is."
Junior Lavone Holland II led NKU with 20 points and was named the tournament's most valuable player. Now with momentum and history on their side, the Norse march on in March, to fight another day.
"We're not done yet," McDonald said.
Written by Michael Monks, editor & publisher