Premium Content
Development Causing Concern in Latonia to Be Voted on in Ft. Wright
Wed, 04/05/2017 - 07:30
RCN Newsdesk
"Ft. Wright, respect your code and my abode."
"Love thy neighbor. Don't build industry in our backyard."
"Good neighbors, not developer favors."
"No more industry in our backyards."
Handmade signs have popped up in West Latonia, in a part of Covington that straddles the Ft. Wright line near a site where developer Kent Wessels plans to build an industrial warehouse. The proposal calls for the demolition of multi-family units on the 6-acre site, off Howard Litzler Drive, and constructing a 40,000-sq. ft. single-story office and warehouse building, with landscape buffering, a privacy fence, and 69 parking spaces.
Neighbors on the Covington side of the line are antsy about the project, and are familiar with the negative effects of nearby industry, such as the long-hated air quality issues associated with an adjacent plastics company.
They are not alone in opposing the project.
The staff at Planning & Development Services of Kenton County (PDS), which reviewed a request to change the zoning from residential to industrial, recommended against the site plan. The Kenton County Planning Commission agreed, rejecting the plan.
The Covington City Commission passed a resolution urging the Ft. Wright City Council to uphold the planning commission's rejection.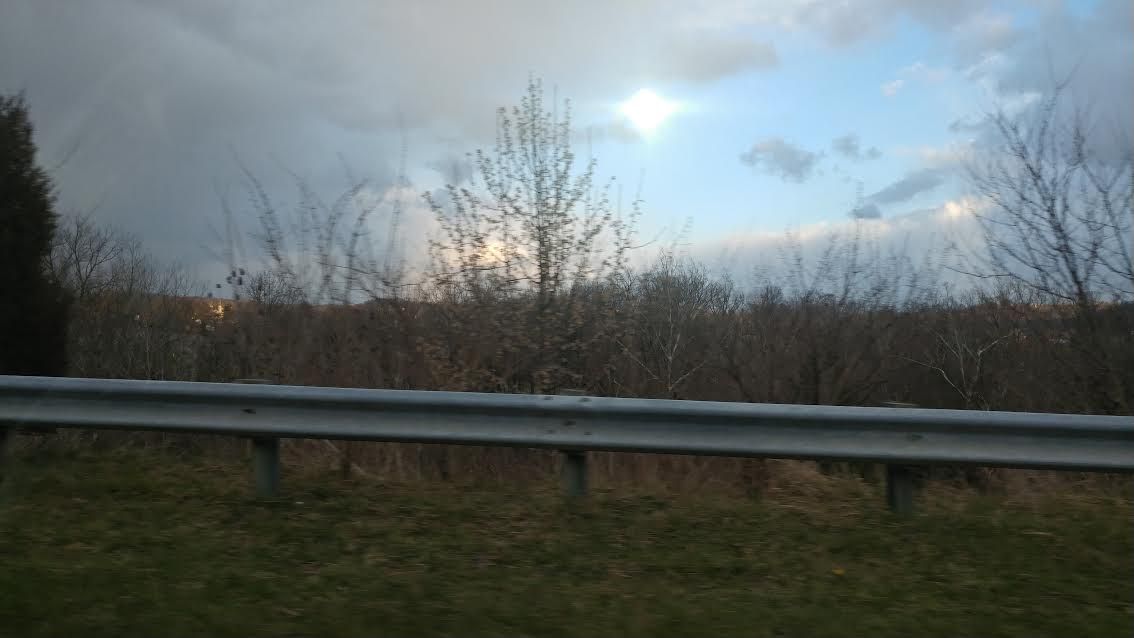 Ft. Wright Mayor Dave Hatter's previous comments on the issue make that seem unlikely, however. The City of Ft. Wright will have the final say on whether the plan can move forward when city council meets Wednesday night. Latonia residents are expected to attend the 6 p.m. meeting.
"Anytime we can get a development it is a win for the city," Hatter told The River City News last month. "We are approximately 60 percent business and 40 percent residential, which generates a substantial amount of revenue for the city. That allows us to spend $500,000 to $750,000 on roads. Everyone knows I am not necessarily a fan, and we don't always take (PDS) recommendations."
In the weeks since the issue first surfaced, there have been two meetings held for residents at Covington City Hall, one last week and another on Monday. At the one on Monday, Kent Wessels, and his father, Ft. Wright City Councilman Bernie Wessels, who has recused himself from discussion and votes on the matter, attended.
More than a dozen Latonia residents attended, and expressed their concerns about the possibility of more industry near their residential neighborhood and what their associated fears are.
"If we can come up with some other options that might be viable and might help one way or the other, we are certainly willing to listen," Bernie Wessels said. "If we discover things three or four months from now and we can do some things, we are certainly willing to listen. We have some interests on our end that we are trying to protect but we certainly understand the interest from you folks as well."
The meeting was polite, with residents thanking the Wessels for showing up to discuss the issues. Covington Mayor Joe Meyer had said that the meeting would have been private between the developers and the residents, but because he and two other city commissioners - Bill Wells, who pushed for the meetings, and Jordan Huizenga - attended, it had to be public due to state public meeting law. 
"The Wessels are here as our guests. They asked to come and meet with you all and to have this conversation," Meyer said to the crowd. "We want to proceed in the spirit of neighborliness that we all want. We don't have a lot of cards here to play. It's a decision that Ft. Wright makes, so we have to win this over with the strength of our arguments and our ability and our willingness to reach some compromises. If we push hard, Ft. Wright can just approve what's on their books and then we get nothing."
Both Wessels said that they had been looking for a project like this and explored other sites before Kent Wessels determined that the Howard Litzler site - which KWI Properties has not purchased yet - appeared to possibly fill a market demand. Kent Wessels said that there would be no semi trucks on the site and that the building is not being constructed to accommodate them. Rather, the building would be suited for contractors in need of professional space.
But the site plan goes against Ft. Wright's zoning code and the Kenton County comprehensive plan, known as Direction 2030, which calls for residential development in the area. Ft. Wright's city council can allow the project to proceed with its vote on Wednesday.
The Wessels - whose long development history in Northern Kentucky includes the Gateway Center in downtown Covington - addressed the residents' largest concern: that their property values would decrease. "There has never been any proof on any study of that," Bernie Wessels said. "I sat on the planning commission for ten years. I watched application after application come through (met with similar concerns). There has never been any evidence that I saw showing where property value up against commercial property went down in any fashion."
Written by Michael Monks, editor & publisher