Premium Content
Mother, Grandparents Plead Guilty in Death of Ludlow Teen
Thu, 05/25/2017 - 16:47
RCN Newsdesk
A mother and two grandparents pleaded guilty Thursday in the gruesome and neglectful death of a Ludlow teen.
And just like the trio's previous appearance in a Kenton County courtroom, the judge had some angry words.
"I am appalled that this is not a higher charge," said Kenton Circuit Judge Kathleen Lape, referencing the second degree manslaughter charge that Ray Martin, 68, Sharon Martin, 65, and Jamie Bishop, 40, pleaded guilty to.
Joseph Bishop, 18, son of Jamie Bishop, who lived with her parents, Ray and Sharon Marin, died in February. He suffered from Duchenne muscular dystrophy and spent the past several years in bed. Even his wheelchair went mostly unused and a lift that could have helped bring the boy out of bed was found behind the house on Lake Street, folded up.
Medication that had been prescribed for the teen went unused or unfinished, including one prescription that dates back to 2014 and requiring multiple dosages a day.
The boy's bed sores were treated by his mother and grandparents with an antibiotic ointment purchased at a nearby dollar store. Ludlow Police Detective Eric Love testified during a February preliminary hearing that the family originally suggested that that they thought Bishop's illness could be kept under control by their efforts, but later amended that story to letting him know that they feared punishment for neglect.
When officers arrived at the Lake Street house, after the teen had been taken to Children's Hospital in Cincinnati, where he died, Bishop's bedroom had been tidied up. His mattress had been taken out to the backyard, and there were receipts from that day where the family went to the dollar store for cleaning supplies.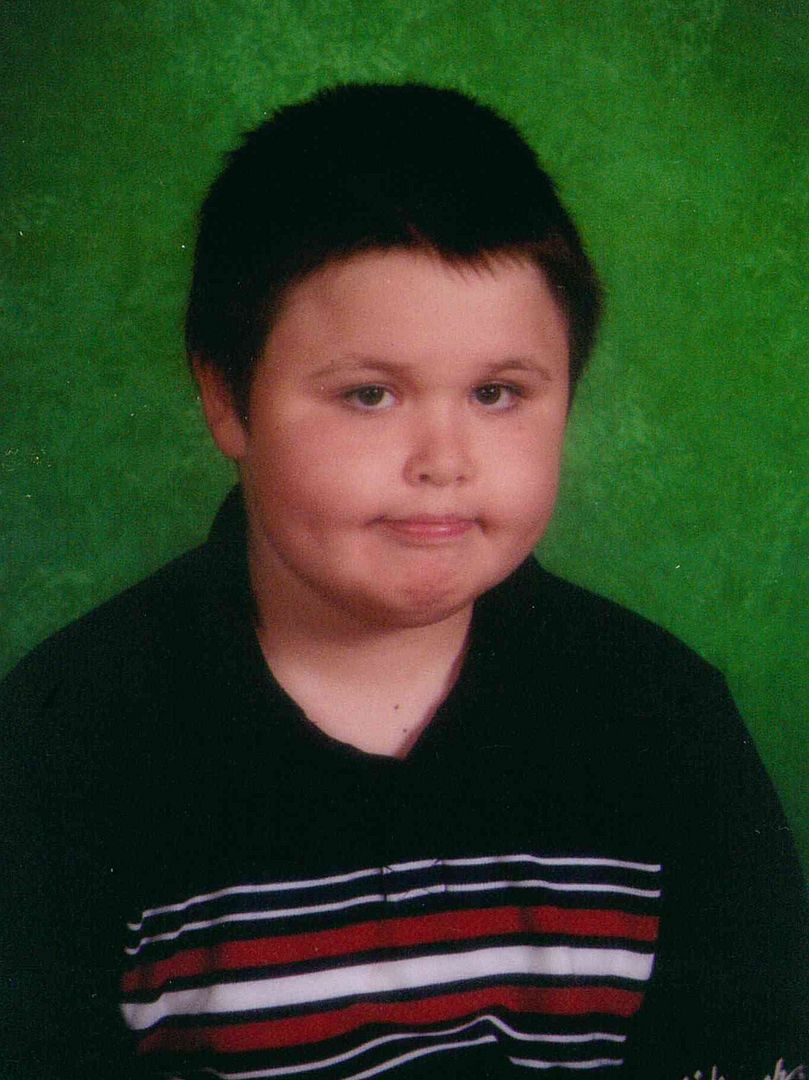 Joseph Bishop (via Ronald B. Jones Funeral Home)
Three days after Joseph Bishop's death, his mother and grandparents were arrested. In February, Kenton District Judge Anne Ruttle accused the trio of letting the teen rot.
On Thursday, they pleaded guilty and Judge Lape expressed anger that Bishop and the Martins could only face a maximum of ten years in prison.
Kenton County Commonwealth's Attorney Rob Sanders said that the second degree manslaughter charge was ultimately the only that applied, as Kentucky does not offer a homicide-by-neglect option. He said that he shared the judge's concerns that the punishment would not be severe enough for the death of a young man.
"Ten years for the life of an 18-year old man," Lape said. "I have sentenced Covington thugs to fifteen years for theft of identification."
Sanders argued that in those cases, defendants often have lengthy criminal records, and that was not the case with Bishop and the Martins. "I can't help that (first degree manslaughter) does not apply statutorily," Sanders said. He added that if the case would go to trial, a jury would likely agree that second degree manslaughter is most applicable.
Lape and Sanders both expressed remorse that Bishop and the Martins could be up for parole in just two years, after serving 20 percent of a possible 10-year sentence. "We are getting as much justice as the law allows in this case," Sanders said.
During Thursday's pleading, Jamie Bishop wept throughout, and each defendant quietly entered their pleas, each accepting responsibility for their role in Jospeh Bishop's death, and then being led out of the courtroom one by one, and returned to the Kenton County Detention Center.
The trio will be sentenced on July 24.
Written by Michael Monks, editor & publisher