Premium Content
RCN Previews: Cincinnati Fringe 2017
Sun, 05/28/2017 - 22:28
RCN Newsdesk
Are you ready for Cincy Fringe? It's coming right up, May 31 through June 11.  
12 nights (and some days). 45 shows. 200 productions. 26 companies making their Cincinnati debut. Special events, including OTRimprov, Comedy Sportz and True Fringe (Don't miss them!), and Visual Fringe. The post-performance Bar Series, which opens with 60-second previews of the festival. Plus, a TBA encore night on June 12.
And circle June 3 for the annual Fringe Prom (This year the theme is Ska-Jama Jam...).
There will be ten venues in Over-the-Rhine within walking/running/driving distance, depending on how tightly you've booked your evening. And more! Whew!
Where to start? Headquarters, of course. Know Theatre is the Fringe's proud producer, at 1140 Jackson St., where you grab the Cincinnati Fringe Festival guide as soon as possible. Then, hasten to a nearby watering hole to study it closely and make your picks. Buy your tickets – the popular shows can sell out days in advance.
Here are a few suggestions:
It never hurts to start with Fringe cred – nationally or locally.
Balls of Yarns promises songs! yarns! balls! from Paul Strickland, who checks off all the boxes: he tours nationally, is a four-time best-of-fest winner and he's lived in Northern Kentucky for a couple of years. His one-man musical is set in a strange town where creaky doors sing with you and libraries are not the same as "truth-braries"…
God of Obsidian is the latest from Gideon Productions, which has earned multiple wins at FringeNYC and critics' picks from The New York Times, Time Out NYC and more, and a City Beat critics' pick for its 2014 Ligature Marks. Gideon specializes in work by playwright Mac Rogers and this one is a dark fairytale about a psychologically abusive relationship.
Lady Macbeth and Her Pal, Megan is a solo performance by Megan Gogerty, who teaches playwriting at The University of Iowa. She won big at the New York Musical Theatre Festival and wrote Lady Mac, "when I thought Hillary Clinton was going to be president… Before, I wanted to do this show, now I need to do it."
Totally Untrue Stories – Totally Unlike Any Nocturnal Flying Insect comes from the vivid imagination of West Virginian Bill Lepp, five-time champion of the W.V. Liars Contest, 16-time featured teller and the National Storytelling Festival, and a nationally touring artist, including to the Smithsonian Folklife Festival. Family friendly!
Check out local favorites
Is That All There Is features two of our favorites – Jared Doren and Sara Mackie (Both regulars at Ensemble Theatre). Doren, one of the best indie theatre directors in town, is a big part of Cincinnati LAB Theatre, which lives at Falcon Theatre in Newport (and which will produce its second annual New Works Festival in August.) This show started out as a comedy cabaret by Doren and was transformed into a relationship play by Mackie. Doren plays Dame Edna-like "Rita", preparing for a final performance.
Place/Setting from perennial Fringe favorite Pones, Inc. creating another community-embracing work by inviting the audience to discover true stories of local immigrants by sitting down and sharing a meal. The collaboration includes visual artist Pam Kravetz and documentarian Ian Forsgren.
The Disappearance of Nicole Jacobs, part 1: The Sister is by Know Serials veteran Trey Tatum and Bridget Leak. In 2014, their time-traveling rape adventure Slut Shaming was a Fringe hit.
Sumatran Rhino is by Hugo Theatricals, the folks who killed with Don't Cross the Streams: The Cease and Desist Musical and Hot Damn! It's the Loveland Frog. Last year's Cessna: A Drama Noir was a misfire, but the premise of this one is Big: If given the opportunity, would you continue the human race?
White Privilege, is a solo performance by Cincinnati Shakespeare's terrific Jim Hopkins, "gone rogue after the disastrous 2016 presidential election." (This is not the only 2017 Fringe entry inspired by the 2016 election…) The plot: A middle-aged white man finally wakes up to the world around him for "a hard, humorous look at racial bias and the uncomfortable conversation that White America needs to start having with itself."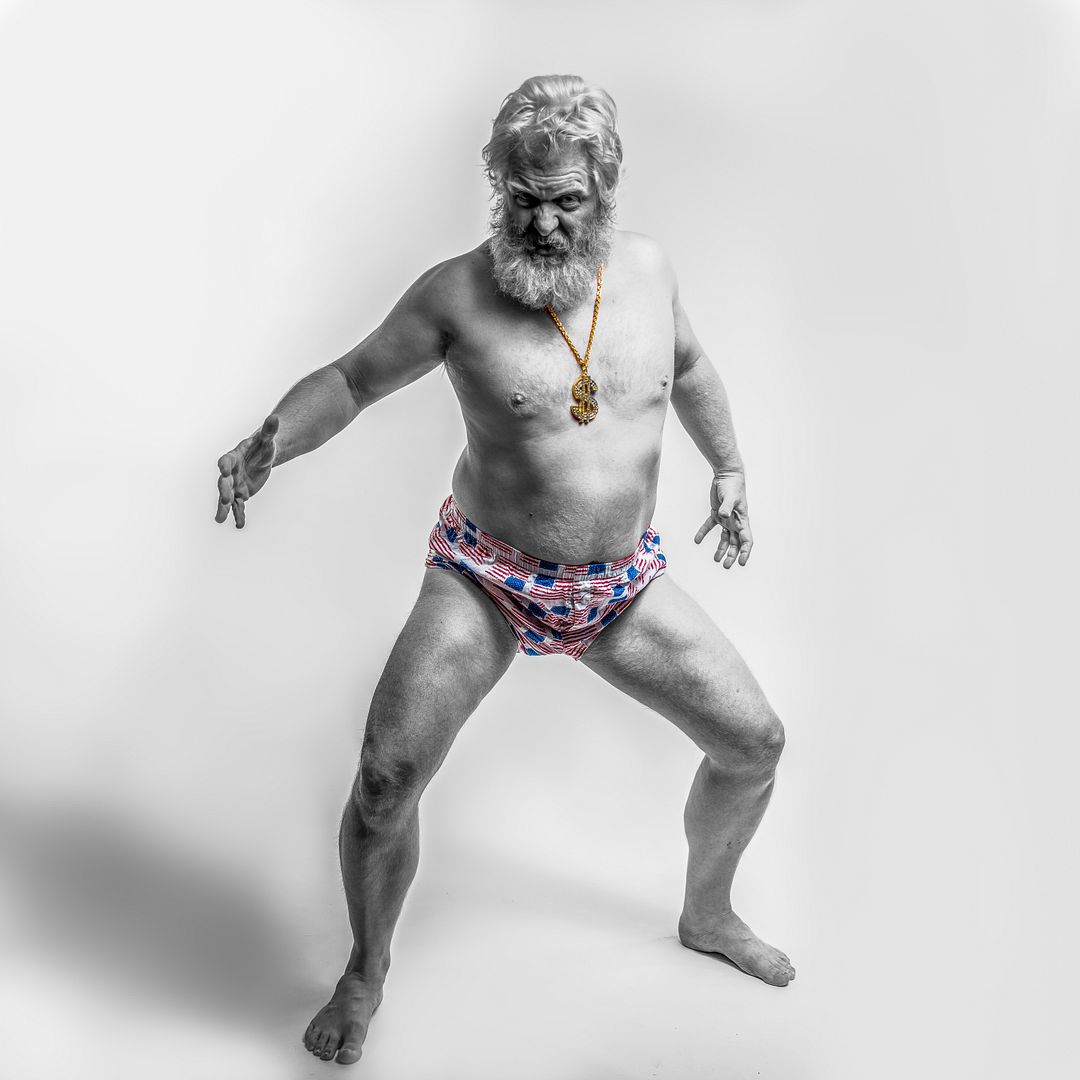 Zelda and Hadley: Together at Last is a project by uber-talented Eileen Earnest (you've seen her memorably on area stages including Know and the Covedale.) She describes Zelda as, "a revenge drama radio show inspired by infidelity" which imagines the wives of F. Scott Fitzgerald and Ernest Hemingway fed up with their hubbies' philandering. "Also, there's gin."
---
Need to Know: Tickets $15, all-access pass $250, Flex-pass with six tickets $75. Buy tickets online at cincyfringe.com or call the Know box office at 513-300-5669.
---
Written by Jackie Demaline, RCN Arts
All images provided. Top photo: Lady MacBeth and Her Pal, Megan