Weekend: Goetta, Fairfield Ave Reopens, Covington Rocks Out & Works Out, Yard Sale!
Fri, 08/04/2017 - 00:14
RCN Newsdesk
As we start to wind down summer, this is one of those weekends in the River Cities where there's almost too much to do!
Goettafest returns to the Newport riverfront, the World's Longest Yard Sale runs through Mainstrasse Village, Roebling Point will rock a new concert series, Outdoor Weekend takes over Covington, and Fairfield Avenue is reopened just in time for First Friday in Bellevue - and the shops are welcoming you back with lots of deals!
Here's a look at what's going on:
Glier's Goettafest
If it can be done with goetta, it will be done at this annual bash celebrating the local staple. Check it out at the Newport riverfront on Friday night from 5 to 11 p.m., Saturday from noon to 11 p.m., and Sunday from noon to 9 p.m.
For more details, check out the website.
Covington Outdoor Weekend
Get ready to get your sweat on - and have some fun!
Friday, Saturday, and Sunday are all packed with outdoor adventures and entertainment from yoga, to a 5K set to orchestra music in Devou Park, to a movie night in Linden Grove Cemetery, and a brand new challenge course across the city.
For more details, check out the website.
World's Longest Yard Sale
It's a bargain buffet in Mainstrasse Village!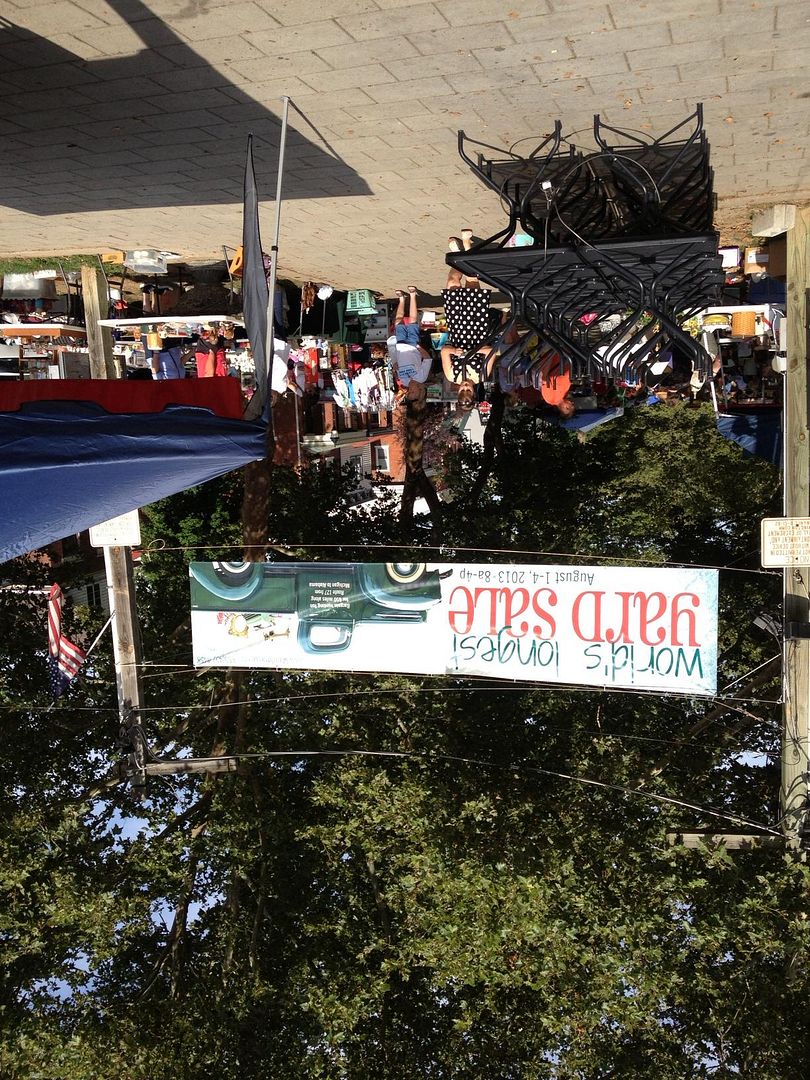 The World's Longest Yard Sale - which stretches from Gadsden, Alabama to Addison, Michigan runs through Covington all weekend.
Browse for new-to-you treasures along the tree-lined 6th Street promenade and in Goebel Park.
The event is free each day and runs 8 a.m. to 4 p.m.
River City Jam
A new concert series begins this weekend at Covington's Roebling Point business district. You can check out The River City News's previous story for all the details on what's to come at this music festival with a purpose.
On Saturday, catch Band of Helping Hands at 8 p.m., Marcus Alan Ward at 9 p.m., and JSPH at 10 p.m.
The shows are in front of the new Smoke Justis restaurant at 302 Court Street in Covington.
Shop Bellevue's First Friday
Fairfield Avenue is open again and the Bellevue businesses are celebrating with tons of deals for its First Friday event.
The shopping fun begins at 5 p.m.
For a full list of the deals, click here.
-Staff report