Premium Content
NKY Football: Ludlow, Bellevue Roll; Holmes, Holy Cross Fall; More
Sat, 09/09/2017 - 10:34
RCN Newsdesk
It felt like a beautiful fall night on Friday with crisp temperatures and a full docket of high school football action in Northern Kentucky.
Week 4 saw big wins for Ludlow and Bellevue, but big losses for other River City teams. Holmes, Holy Cross, Newport, Newport Central Catholic, and Dayton all lost by double digits.
Ryle crushed Highlands and Conner was too much for Scott while Beechwood held on for a win and Simon Kenton rolled again.
The full Northern Kentucky scoreboard with photos from some games:
Ludlow 40, Gallatin Co. 7
The Ludlow Panthers continued their winning ways Friday night with a 40-7 victory over Gallatin County at James Rigney Memorial Stadium, on the strength of senior quarterback Justin Blackburn's three touchdowns.
Gallatin County freshman quarterback Danny Hudepohl dug his team out of bad field position early on its own 11-yard line, completing a long pass to senior receiver Taran Stepenson at midfield. Dylon Young and Carlos White each chipped away at the Panthers defense with short gains on the ground. Despite the Wildcats' momentum, Hudepohl was picked off by Ludlow's Will Richardson inside the 30, ending what turned out to be one of Gallatin County's better scoring chances on the night.
Blackburn took advantage of the Wildcats' turnover and led his team down the field in tandem with running back Sean Stratton, with Blackburn tucking the ball away around the right side for a two-yard run and a 6-0 Panthers lead into the second quarter. On the Wildcats' ensuing drive, Young took the kickoff at his own 20, breaking free up the middle but was caught from behind and stripped 65 yards down the field near the Panthers 15. With another opportunity, Blackburn lobbed a second-and seven pass down the right sideline to an open Max Hathaway. Several plays later, Blackburn evaded Wildcats' defenders 35 yards into the end zone for his second score of the game and a 13-0 lead, which it carried into halftime.
Young put the Wildcats on the board to open the third quarter, splitting the Panthers' coverage team for an 80-yard touchdown, pulling Gallatin to within six. Ludlow punted on its next possession, but received the ball back after Hudepohl's pass was intercepted at the Ludlow 45. Blackburn then found Trey Donahue, who weaved his way through the Wildcats' defense from 25 yards out for a Panthers' score with 7:49 remaining in the quarter and a 21-7 margin.
On first-and-10 at their own 25, Young was tackled awkwardly on the Wildcats' first play from scrimmage and hobbled off the field. However, he would return a few plays later. The sophomore standout caught Hudepohl's pass for enough first down yardage on fourth-and-eight near midfield, but landed out of bounds, turning the ball back over to Ludlow with good field position. Blackburn then found Dakota Moore 20 yards downfield and the receiver evaded Gallatin defenders the rest of the way for a touchdown and a 28-7 lead with under five minutes to play in the quarter. Nearly two minutes later, Blackburn found the end zone for the third time, giving the Panthers a four-score lead, 34-7.
But despite the senior quarterback's efficiency on the offensive side of the ball, Ludlow first-year Head Coach Greg Taphouse highlighted his defensive leadership, as well. "He's an asset. It's great to have him on both sides of the ball because he's so good at seeing things; he's really my eighth coach on the field. He comes over and lets me know what's there, what's not there and we trust him full-heartedly. He's a great have defensively," Taphouse added. "He tells me where the holes are, where the weak spots are, where to send blitzes. He's just a phenomenal athlete."
Cody Kraemer's 78-yard run down the sideline sealed the Panthers' scoring on the night midway through the final quarter but the Panthers' big lead was not without its faults, Taphouse said. "We've got to stop waiting. It took us a while to get going; we kind of started slow and finally kicked it in there until the end of the second quarter, second half, even. And we're always shooting ourselves in the foot with penalties, getting behind the eight ball and making it hard on ourselves; third-and-20, fourth-and-20. It's getting to the point where we are hurting ourselves. We correct that, correct our game and get us back to where we need to be, we'll keep raising the bar like we do each week."
The 3-0 Panthers stay home next Friday to face Newport at 7:00 p.m., while Gallatin County (2-2) returns to Warsaw looking to get back over the .500 mark to face Bellevue.
Boone Co. 27, Holmes 6
It was another rough outing for the Holmes Bulldogs, winless after three games.
Boone County, which has won just a couple games in the past few seasons, had no trouble in Covington on Friday. Coming off a thumping at the hands of Ryle last week, the Rebels were able to pull away early.
Holmes (0-3) will leave its newly renovated stadium for a couple weeks, starting with a trip to Lloyd next week, in search of its first win. Boone Co. (1-2) is back home against South Oldham.
Bellevue 46, St Bernard-Elmwood Place 14
It's three in a row for the Tigers who rolled over their visitors from Ohio.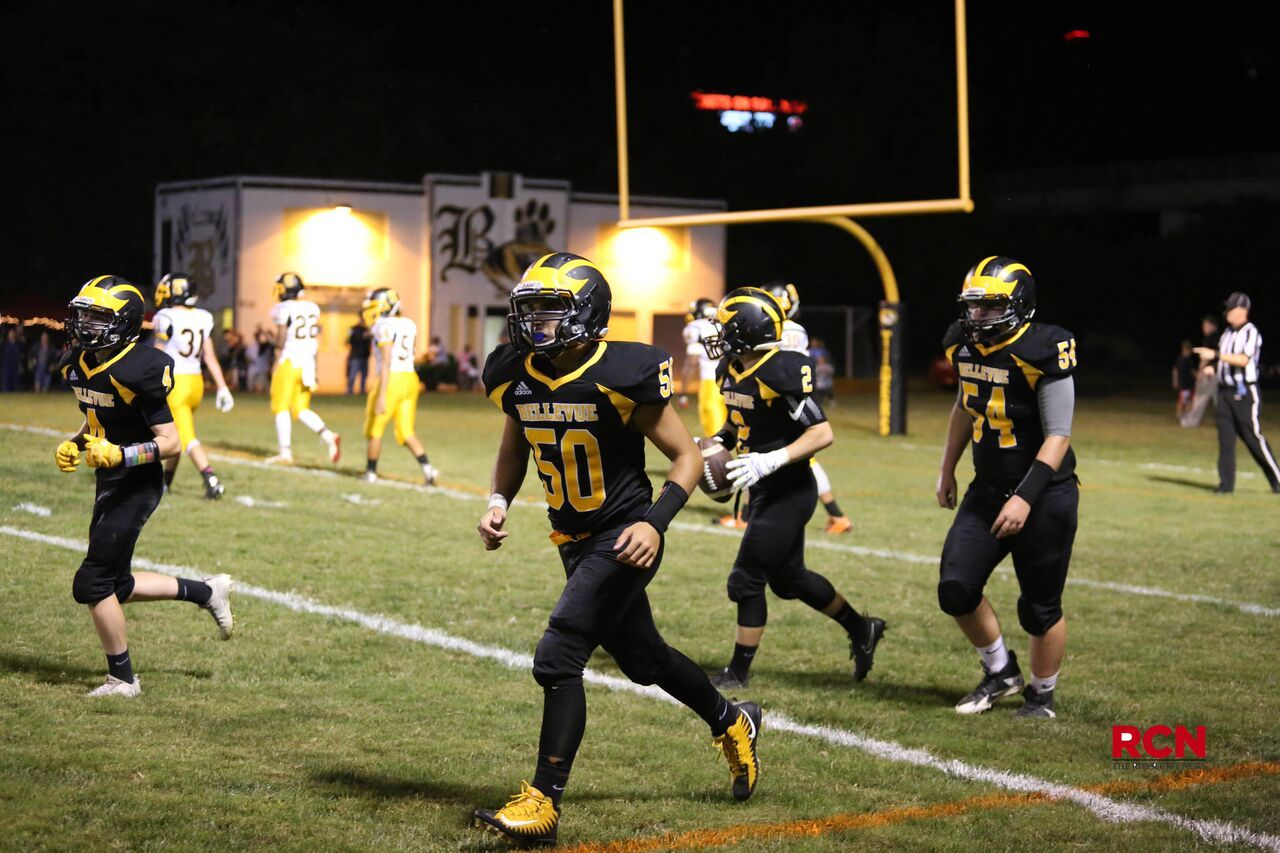 Since an opening week overtime loss to Nicholas County, the Tigers have been perfect.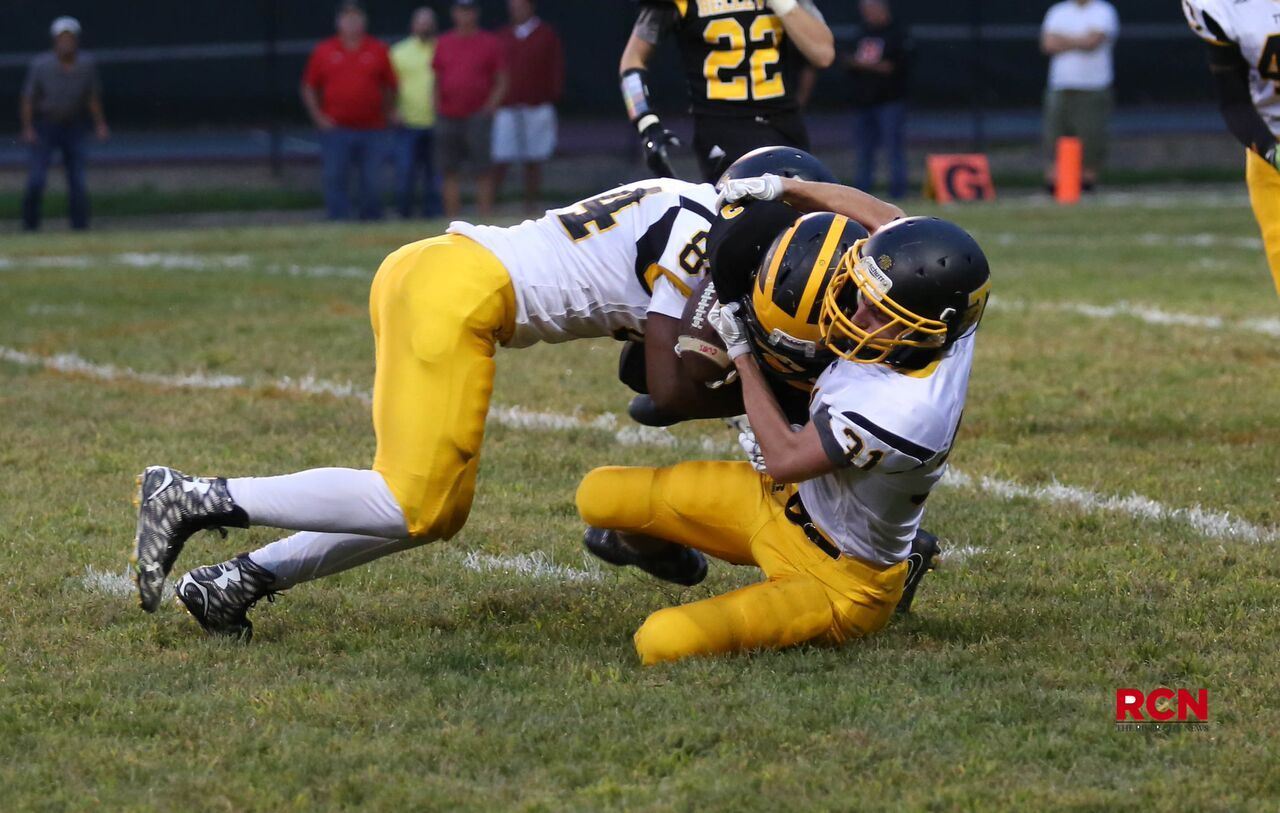 Next week, Bellevue (3-1) travels to Gallatin Co.
Pendleton Co. 28, Dayton 13
The Greendevils are still in search of their first win this season.
The visiting Wildcats proved to be too much for Dayton on Friday.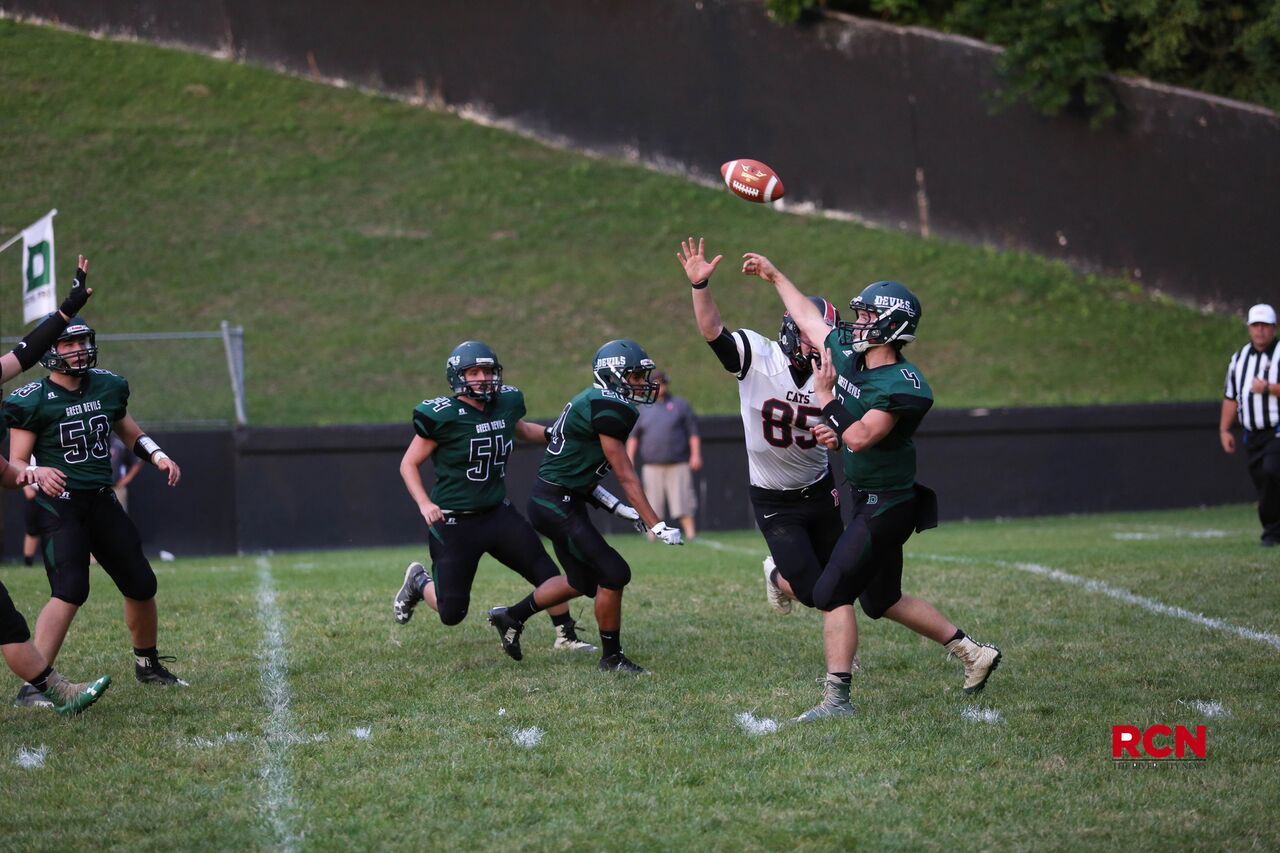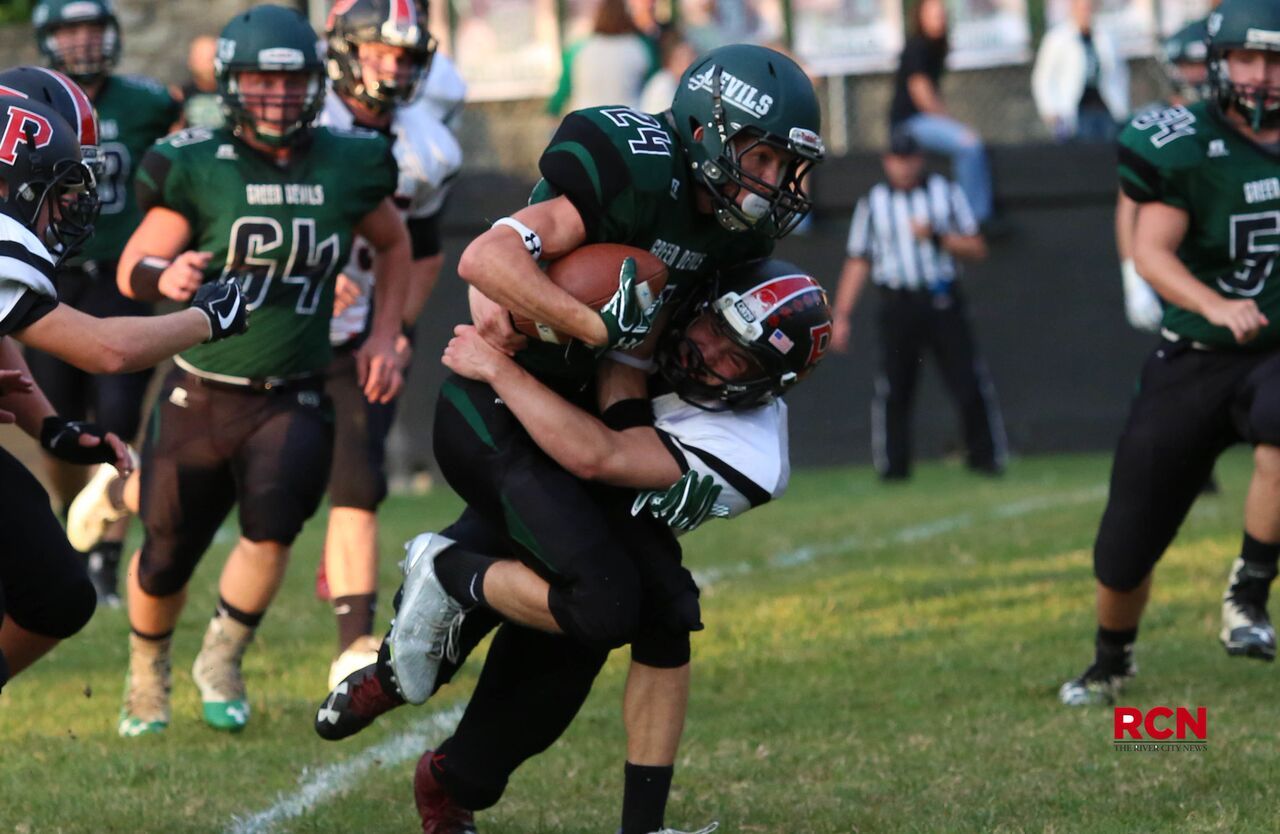 Next week, Dayton (0-3) is home again to face Trimble Co.
Bishop Brossart 30, Newport 16
The Mustangs bounced back from last week's loss to Bellevue with a home win over Newport.
Brossart (3-1) stays home next week to face Nicholas County while Newport (1-2) continues its season opening road trip at Ludlow. Newport will have its first home game on September 22 against Frankfort.
Belfry 54, Newport Central Catholic 29
After opening the season with two big wins, the Thoroughbreds have suffered two straight losses.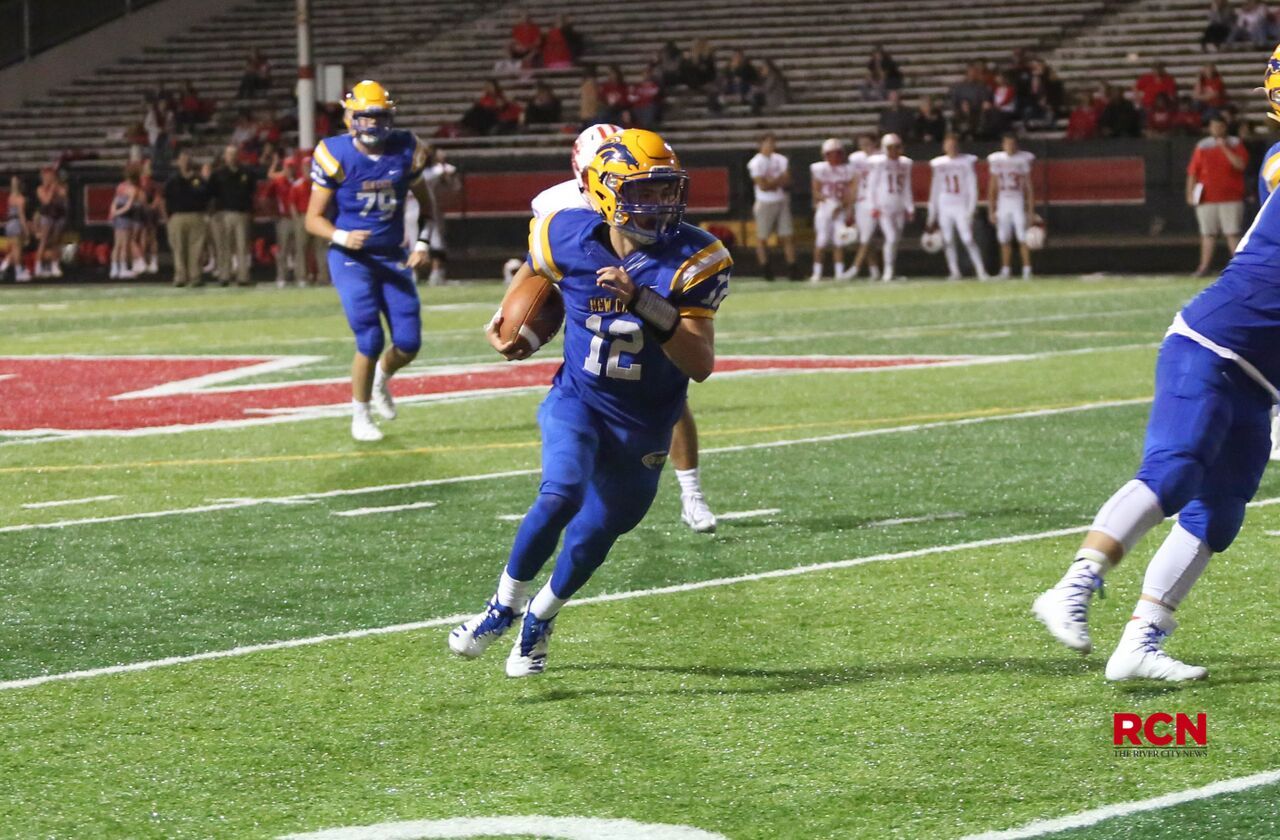 Belfry rolled into town and left with a win Friday night.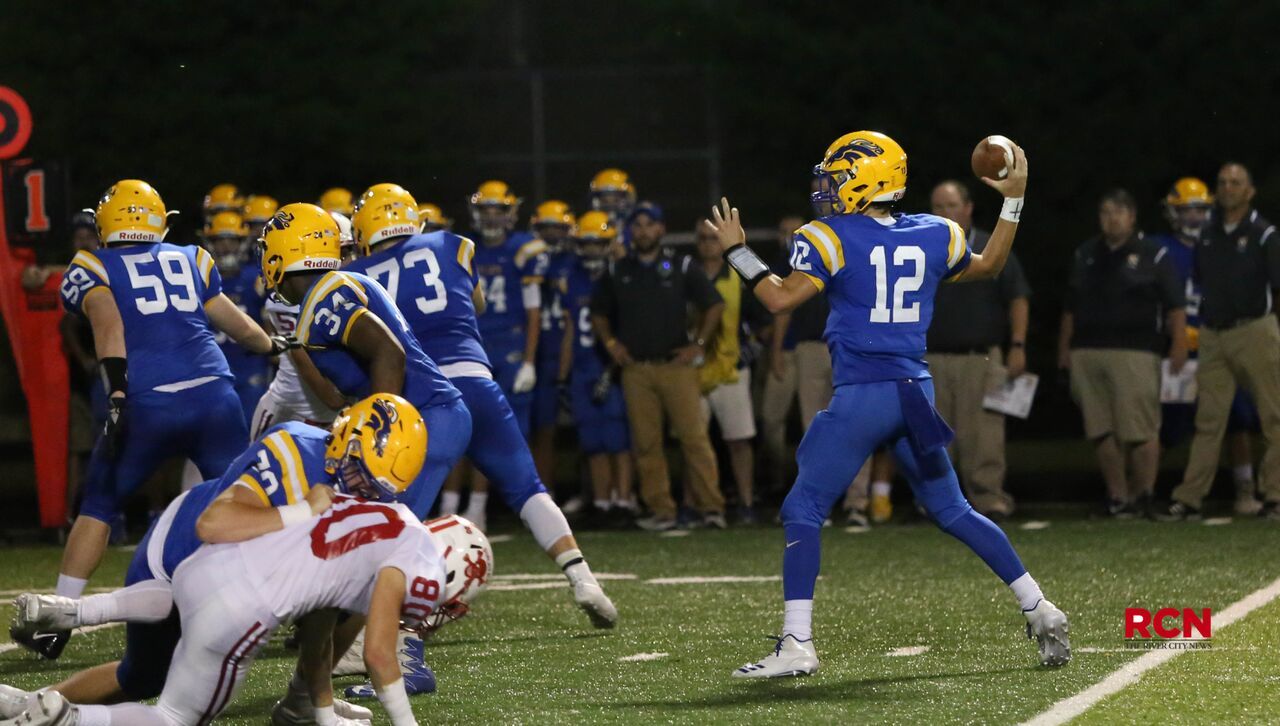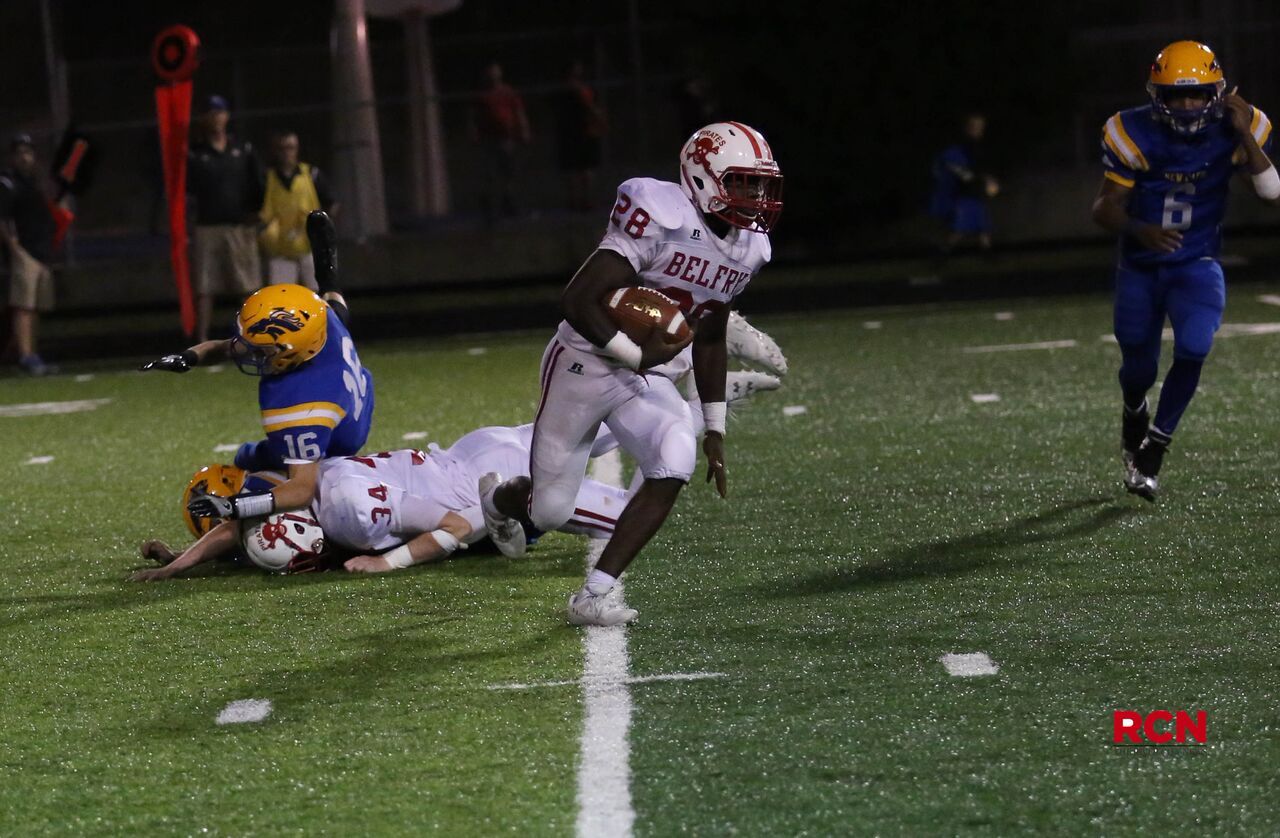 Next week, New Cath (2-2) looks to be back on the winning side of things when Christian Academy (Louisville) visits.
Walton-Verona 56, Holy Cross 0
For the second straight week, the Bearcats' defense kept an opponent scoreless and the offense ran up the scoreboard.
With Walton's 56-0 win over Holy Cross, the past two weeks combined have the Bearcats rolling over their opponents, 97-0.
Next week, Walton (3-1) visits Lexington Christian while Holy Cross (0-4) seeks that first win with a visit from Cincinnati Hills Christian Academy.
Conner 47, Scott 27
The Cougars visited Taylor Mill on Friday and left with a win over the Eagles.
Conner (2-1) travels to Dixie Heights next week while Scott (2-2) visits Mason Co.
Covington Catholic 35, Kings 14
The Colonels are dominant this year, winning its fourth consecutive game by a wide margin.
In fact, the 21-point win on Friday night against the visiting Ohio team was the closest so far.
Next week, Cov Cath (4-0) visits Ft. Mitchell for a date with Beechwood.
Ryle 49, Highlands 27
The Raiders have responded in a big way after their opening week loss to Covington Catholic.
On Friday, Ryle did away with a struggling Highlands team, beating the Bluebirds in Ft. Thomas.
Next week, Ryle (3-1) is home against Campbell Co. while Highlands (2-2), which has lost its past two games by a combined 73 points, welcomes Lexington Catholic to town.
Simon Kenton 59, Dixie Heights 21
The Pioneers had no trouble in Independence on Friday night, rolling over the visiting Colonels.
Simon Kenton (4-0) plays host to Cooper next week while Dixie (0-4) looks for that first win at home against Conner.
Beechwood 36, Corbin 29
For the second straight week, Beechwood won by a single touchdown.
The Tigers are now 3-0 on the season and face a hefty test next week when Covington Catholic visits.
Lloyd 42, Marion Co. 6
Lloyd is off to a solid start this season, easily downing Marion Co. on the road Friday.
The Juggernauts (2-1) have a chance to keep their winning ways going next week when a struggling Holmes team rolls into Erlanger.
Campbell Co. 47, Cooper 27
The Camels were eager to keep Cooper's season-opening losing streak alive, winning on the Jaguars' home field in Union on Friday night.
Next week, Campbell Co. (3-1) is back in Union to face another Boone County team - but a tougher one - at Ryle. Cooper (0-4) will have its hands full at mighty Simon Kenton.
-Written by Jason Finnell in Ludlow, Brian Frey (with photos from Dayton, Bellevue, and Newport), and Michael Monks in Covington