Urban Living Tour to Show Off Newport's Historic & Contemporary Styles
Mon, 09/18/2017 - 08:31
RCN Newsdesk
The popular Beyond the Curb tour, highlighting urban living in Northern Kentucky, returns to Newport where it will showcase the city's historic living opportunities along with the rise in contemporary structures there, too.
Beyond the Curb - created by the Catalytic Fund, which assists developers in their urban renovation and construction projects - started in Covington in 2015, then went to Newport, then Bellevue/Dayton, and then Ludlow. The tour repeated in Covington last spring and now is back in Newport for more self-guided gawking at all the cool things happening there.
"This is not a typical home tour," said Jill Morenz of The Catalytic Fund. "In addition to beautifully finished homes, we include projects that are in progress to encourage visitors to imagine the possibilities in the gorgeous old buildings of Newport. We're also highlighting the amenities that Newport has to offer, including iconic landmarks, exciting entertainment, quirky shops, restaurants, and charming gardens and trails."
On tour day, attendees are encouraged to take their time exploring the homes and amenities in Newport's urban core by walking, biking, or using another means of transportation.
---
The properties
Wooden Cask Brewery A new brewery in the old taxi building on York Street where the tour begins and where guests register.
817 York Street An 1874 building with 4 apartments.
studio821 An 1860s residence converted to 5 studios.
935 Monmouth Street A 131-year old building with a business on the first floor and a home on the second.
1042 Washington Street A small historic home being renovated by Neighborhood Foundations as affordable housing.
Early bird tickets are $15 and are available online at www.BeyondTheCurb.org through Saturday, September 30. Tickets will also be available for purchase at Wooden Cask Brewing Company the day of the event for $20. Tickets include admission to exclusive behind-the-scenes tours of 15 high-profile Newport properties, entry to win an All Things Newport Raffle Basket, and free parking at nearby locations. All ticket holders must register at Wooden Cask Brewing Company (629 York St.) the day of the event to receive their official ticket and map of the route.
923 Monroe Street This 1990s ranch sits on the site of an historic home that was destroyed by fire and promises to wow guests with its contemporary style.
845 Overton Street A stunning rehab of in highly sought-after East Row.
822 Park Avenue This beautiful 1895 building is home to three apartments.
730 Maple Street Once destroyed by fire, the owner is turning it back into a single-family residence.
501 East 6th Street Get a peek at an historic preservation project in-progress as this 1883 Eastlake Victorian gets a remodel.
235 East 7th Street Check out the renovation of this 1880 home.
Urban Chick/Newport Inn, 634 Monmouth Street A small retail space is in the front, and tucked away in the back is the entrance to a small boutique hotel.
Aqua on the Levee, 100 Levee Way See the newest apartment community to open on Newport's riverfront.
Aloft Hotel, 201 East 3rd Street This sexy new hotel recently opened next to Newport on the Levee.
SouthShore Condos, 400 Riverboat Row Don't miss your chance to see the tip-top penthouse in this luxury condo tower.
---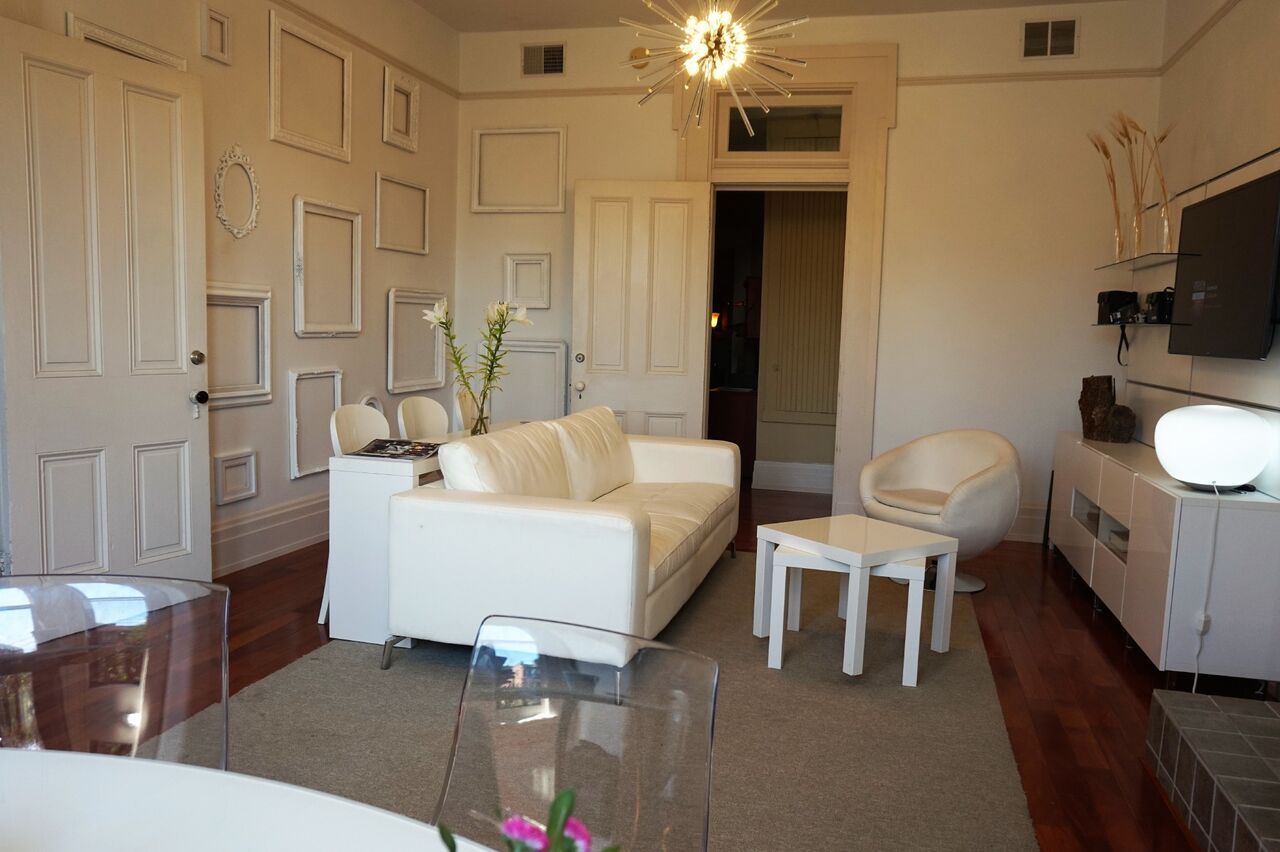 The tour is scheduled for Sunday, October 1. For more information on the event and the featured properties, and to buy tickets, visit www.BeyondTheCurb.org.
-Staff report
Images provided