Premium Content
NKY Football: The Unbeatens Stay Perfect; Heartbreaker for Scott; More
Sat, 10/07/2017 - 09:13
RCN Newsdesk
Northern Kentucky's crew of unbeaten teams remained so after bagging another week high school football action.
Class 5A #1-ranked Covington Catholic had no trouble with its visitors from Indiana, Class 1A's #5-ranked Ludlow rolled into Dayton and rolled back out unscathed, and Class 6A #4-ranked Simon Kenton trounced Boone County.
Meanwhile, Scott lost a heartbreaker in Taylor Mill, Holmes stumbled on the road, while Highlands, Ryle, Lloyd, Campbell County, and Walton-Verona added wins.
Here's what happened on Friday night in Northern Kentucky high school football:
Ludlow 60, Dayton 8
The Panthers leave behind another victim in what is shaping up to be a storied season.
Ludlow rolled into Dayton on Friday night and were barely touched by the host Greendevils, improving to 7-0 with an easy 60 to 8 victory. 
Led by star quarterback Justin Blackburn, Ludlow attacked on the ground and through the air, rushing to a quick 19-0 lead.
Dayton threatened early with a quick drive to the red zone, but in the ensuing play, fumbled for a big loss. That happened not just once or twice but three times, with each trip to the red zone ending with the Greendevils back behind the Panthers' 30-yard line.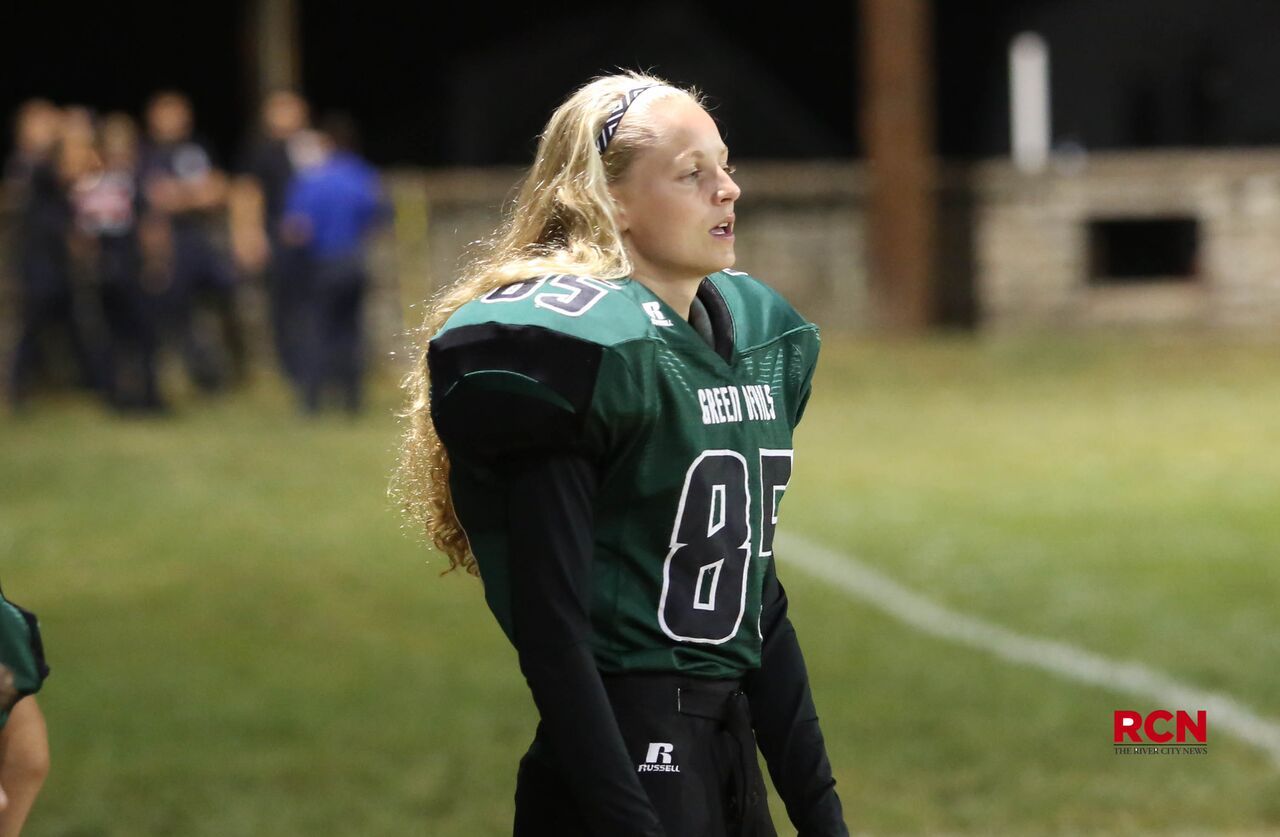 Ludlow is ranked #5 in Class 1A. All the teams in front of the Panthers won on Friday night, too, except for Beechwood, which beat Bellevue on Thursday night. Next week, #2-ranked Beechwood (5-2) hosts Ludlow in Ft. Mitchell.
Dayton (1-6) hosts archrival Bellevue (4-3). The Tigers beat Dayton earlier in the season, 47-27. 
See more photos from the Ludlow-Dayton game in the slide show below.
Taft (Oh.) 42, Scott 35
The Scott Eagles lost a heartbreaker Friday night in Taylor Mill, 42-35, to the Taft Senators in a seesaw first meeting between the two programs.
Scott junior quarterback Chad Ohmer methodically led his team down the field on the Eagles opening drive, culminating in a goal line touchdown run by sophomore running back Quincy Perrin, to give Scott an early 7-0 lead. The Eagles defense then came through on its turn, intercepting Taft quarterback Cleveland Farmer, which Scott turned into an immediate score – or so it thought. On first-and-10 at its own 39-yard line, Ohmer spotted Eric Barbour 40 yards downfield behind the Senators secondary and the Eagles were up by two scores. But, Ohmer crossed the line of scrimmage and the down would be replayed. However, the Eagles would not be deterred by the penalty, getting into the end zone four minutes later courtesy of Perrin's second score, giving it an early 14-0 lead.
Taft's early woes continued into the second quarter. On second down near midfield, the Senators completed a big gain via a screen pass to the left flat into Scott territory. As the play was developing, Eagles cornerback Tyler Koch was chasing down Taft's Deshawn Lawrence but was blindsided on an illegal block, costing the Senators 15 yards and killing the drive. Looking to expand their lead on its ensuing possession, the Eagles converted on fourth-and-three at the Taft 40, with Perrin taking a pitch down the right sideline 30 yards. Junior David Patrick put Scott up 21-0 with a score from the Wildcat formation, taking a direct snap into the end zone.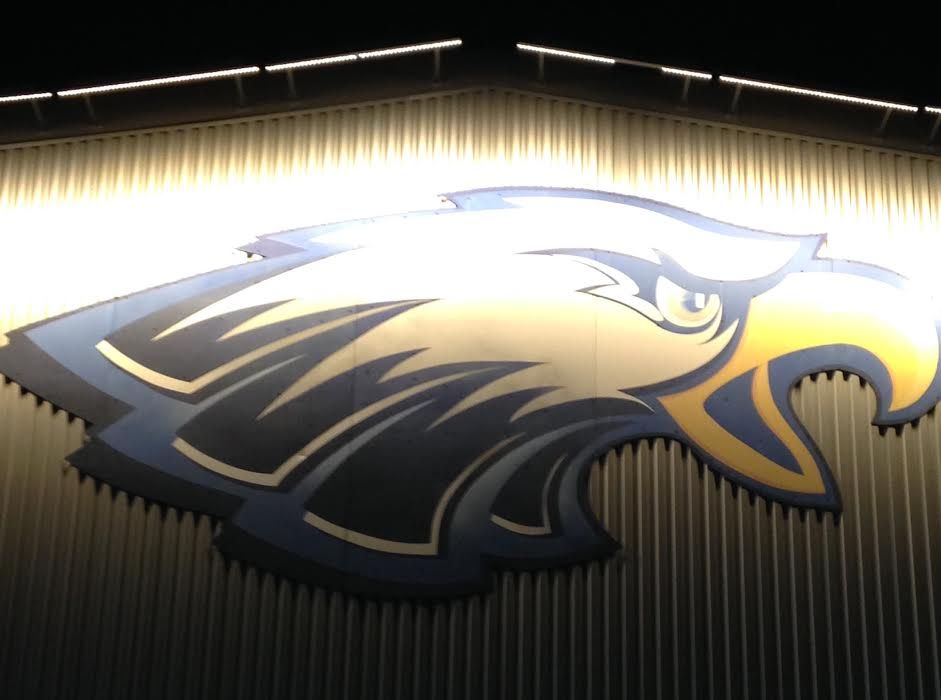 The Senators then began to chip away at Scott's lead with under three minutes to play before halftime. Despite being hobbled by a tackle around his ankles on the ensuing kickoff, Lawrence would score three times before the clock hit the 10-minute mark of the third quarter. Covered by two defenders, Farmer hit Lawrence for the score and successful two-point conversion to counter Scott's scoring drive. It was 21-8. The Eagles struck back with Perrin's third touchdown of the game, a 10-yard run. Lawrence then returned the ensuing kickoff 40 yards to the Scott 30, but a 15-yard unsportsmanlike penalty against the Eales sideline gave the Senators another window of opportunity to close the gap before the half. Lawrence bested Eagles defenders for the score and a 28-14 deficit at halftime for the Senators.
As it looked to regain the early momentum it had, Scott elected to go for an onside kick to begin the second half. But Taft made the recovery and took advantage of good field position. Running back Recold Moore made his way into Scott territory, breaking through tacklers and putting the Senators in position to close the gap. Escaping the Eagles second down pass rush, Farmer rolled to his left and found Lawrence alone at the 10, and the Senators pulled within eight, 28-20, two minutes into the third. After the Eagles came up empty on their next drive, Taft continued to gash Scott's defense with Moore. And it also caught a lucky break. Electing to go for it on fourth-and-nine at the Eagles 45, Farmer carried around the right side and fumbled, the ball squirting forward past the first down marker inside the 35, and the Senators recovered. Off a short pass from Farmer, DeMarco Bradley outraced Scott defenders 28 yards into the end zone to get within two, 28-26, after a failed two-point conversion attempt. 
Each team came up empty in their initial possessions of the final quarter but Farmer broke free through the Scott defense, 32 yards for the go-ahead touchdown to put give the Senators their first lead of the game, 34-28, nearly four minutes into the fourth. Izaiah Cunningham gave Taft's defense a boost with a sack of Ohmer, pinning the Eagles 14 yards back inside their own 30 and eventually forcing an Eagles punt. However, Scott caught the break they were looking for on Taft's possession. With time winding down on the Eagles chances – now at less than five minutes – and the Senators driving, the second down snap sailed over Farmer's head, and the Eagles recovered at the Taft 36. Several plays later, Perrin plunged into the end zone from three yards out to tie the game at 34-34, and a 35-34 lead after a successful extra point. 
But the Eagles lead was short-lived. A short kick gave the Senators good field position near its own 40. Farmer found Lawrence open on consecutive sideline passes to stop the clock and push the ball into Eagles territory. With a new set of downs and still over a minute to play, Farmer nearly stumbled to the turf but regained his balance as he scrambled away from Scott defenders on first-and-10 at the Eagles 40. The defense was unable to bring down the big quarterback as he slipped through several tacklers into the end zone for the final go-ahead score, capping Taft's comeback, 42-35.
Scott fumbled the ensuing kickoff, handing the ball back to the Senators to run out the clock. The Eagles (4-3) stay at home to face Bourbon County next Friday at 7:00 p.m.
Covington Catholic 30, Bishop Chatard (Ind.) 7
The Colonels rolled over their visitors from Indianapolis on Friday night, improving to 7-0.
Cov Cath pushed for more than 500 offensive yards, with quarterback A.J. Mayer throwing for 319 and three touchdowns. Junior running back Casey McGinness posted 137 all-purpose yards, to lead the team.
Next week, Cov Cath, Class 5A's top-ranked team in the AP poll, hosts Highlands in Park Hills.
Beechwood 49, Bellevue 0 (Thursday night)
Meeting on Thursday night, Beechwood and Bellevue put on a one-sided battle of Tigers.
Beechwood rebounded after dropping two of its last three games by punishing Bellevue on its home field. 
Beechwood (5-2) will have a test next week when it hosts undefeated Ludlow in a battle of top-5 Class 1A teams. Bellevue (4-3) will look to get back on the winning side of things in a trip to its archrival Dayton next Friday.
Bourbon County 56, Holmes 34
Holmes saw its two-game winning streak snapped on the road at Bourbon County, in a shootout.
Next week, the Bulldogs (2-5) return home to face Mason County in Covington.
Lloyd 36, Newport 8
The Juggernauts bounced back from last week's loss at Conner by bagging a big win at Newport on Friday night.
Lloyd (5-2) is back in Newport next week to face Newport Central Catholic (3-3). Newport (1-6) has lost six straight games and next week plays host to winless Holy Cross (0-7).
Note: Holy Cross and Newport Central Catholic play on Saturday, October 7
Simon Kenton 64, Boone County 0
Simon Kenton checked into Florence on Friday night as the #4-ranked team in Class 4A, behind three blue-blood Louisville schools, and ransacked the Rebels' home.
Next week, Simon Kenton (7-0) is home against Campbell County while Boone County (1-6) gets a visit from Cooper.
Highlands 47, Dixie Heights 0
Two streaks were snapped on Friday night in Fort Thomas.
The Bluebirds ending a four-game losing skid, while the Colonels saw its three-game winning streak stopped.
Highlands (3-4) hits the road next week for a date with Covington Catholic. Dixie (3-5) takes next week off, but hosts Cov Cath the following week.
Campbell County 54, Conner 28
The Camels have won two straight games now to improve to 5-2 on the season, but will face undefeated Simon Kenton on the road next week.
Conner, meanwhile, falls to 4-3, and heads to Union next week for a date with Ryle.
Ryle 34, Cooper 14
In this crosstown match-up in Union, the Raiders bounced back from last week's loss to improve to 5-2, beating the Jaguars on the road.
Cooper (0-7) will look for its first win next week at Boone County.
Walton-Verona 56, Trimble County 0
The Bearcats have put on an offensive show for two straight weeks, winning by a combined margin of 117 to 0.
Next week, Walton-Verona (5-2) is home against Carroll County.
Written by Jason Finnell in Taylor Mill, Brian Frey in Dayton, and Michael Monks in Covington