Football League Remembers Young Boy Killed on Bike
Mon, 10/09/2017 - 07:15
RCN Newsdesk
The young boy killed in Latonia on Friday while riding his bike was remembered by the Northern Kentucky Youth Football League.
Eli Kindt, 6, died Friday after he was struck by a truck on 32nd Street. He was a player with the Bengal Tigers program.
Before a game over the weekend, the boy's jersey number of 45 was placed all over the scoreboard as players remembered him.
Meanwhile, the man charged in Kindt's death will be arraigned in Kenton District Court on Monday morning.
Christopher Wells, 46, is charged with leaving the scene of an accident/failure to render aid. He is being held on $10,000 bond.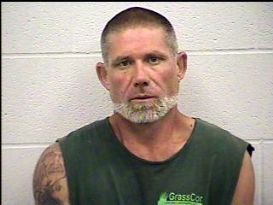 Police said Friday that they are still investigating why Wells left the scene. He was arrested a couple blocks south of the accident scene, at the Latonia Shopping Plaza. His large landscaping truck was towed away.
Michael Monks, editor & publisher
Photo: Eli Kindt (via Facebook)