Premium Content
Bellevue Backs Off Vote on Curfew, Approves Zone Change for Development
Thu, 12/21/2017 - 09:14
RCN Newsdesk
A plan to create a daytime curfew for kids in Bellevue was tabled for the next city council meeting in January.
The move to postpone a vote came after several residents, including kids, spoke against the plan.
Councilman David Slater, a supporter of the proposed curfew, said that people are "misinformed" and that he would like to get better information to them. "They're not going to go out and arrest all these kids because they're walking to the gym," Slater said.
The proposal arose after a series of complaints about teenagers creating a nuisance in the city, with the highest-profile event being the torching of a playground at Grandview Elementary School.
It's a problem that's getting worse, Slater said.
"The gang of three has morphed into a gang of eight or nine," he said.
Councilman Ryan Salzman accused Slater of "fear-mongering".
"We heard from two police chiefs," Slater said.
"They gave no indication that it would solve any problem and it has been said time and time again here that these issues have not been occurring during these hours," Salzman said.
"I would tend to more weight on the guys out on the street than the guy in the suit," Slater shot back.
"I put more weight on my neighbors," Salzman replied.
Councilman Steve Guidugli said he has received more negative emails about the proposed curfew than he typically would before a tax increase. When the vote came to table the curfew vote, Slater was joined by council members Steve Brun, Carol Rich, and Rodney Poynter. Salzman and Guidugli voted against tabling the measure.
Residents Tim and Bridget Vogt brought their children with them, and their two sons joined them in speaking against the curfew.
"I'll be going to Gateway part-time as a high school student in a few years and this means I won't be at school till eleven or twelve," said Aaron Vogt. "I don't want to worry about being arrested for not being at school." His brother, Patrick, said that he didn't want to worry about being stopped by police for playing outside.
Bridget Vogt said that the curfew would create a "skewed perception of police" in the city while Tim Vogt reiterated that the recent incidents involving juveniles did not happen during school hours. 
"No one deserves to have their house vandalized. No one deserves to have rocks thrown at them from the train tracks. And none of us deserve to have our playground burned down," Tim Vogt said. "The kids haven't been able to play there all fall.
"Nevertheless, we're very concerned that this curfew won't affect any of those situations. The playground burned over the summer, the house was vandalized at night, and rocks were thrown after school. How are we going to enforce this?"
One suggestion the Vogt family offered was to get to know the young people in the city better. "While it's also an indictment on those children, it's an indictment on our community. We don't welcome our neighbors. We don't know the children's names," Tim Vogt said. 
Chris Morandi said that the little free library that his wife, Melissa, had placed in front of their home on Grandview Avenue had its books taken and used as projectiles to damage their home's windows. "It's a good thing the kid didn't have a strong enough arm," Morandi told council. He said if any resident should be concerned about the recent vandalism, it's him, but he worked with juveniles and while he "applauds those who propse this for doing something about the problem" he said the curfew proposal was "a bit short-sighted."
Resident Liz Joseph also spoke against the proposal. 
"As a parent of two children in Bellevue Schools, I feel the law sets our children in a light that they are guilty until proven innocent," she said. "I don't want my children to feel like they have to defend themselves when they've done nothing wrong."
Kent Lofts project takes a step forward
City council voted 5 to 1 in favor of a map amendment to change the zoning of the Kent Building at 238 Grandview Avenue. It's slated to become more than sixty upscale loft apartments in a project by Covington-based Orleans Development.
After a pair of board of adjustment meetings to address the building's challenges, particularly related to parking and residential density, it was decided to create a new zoning classification for the project.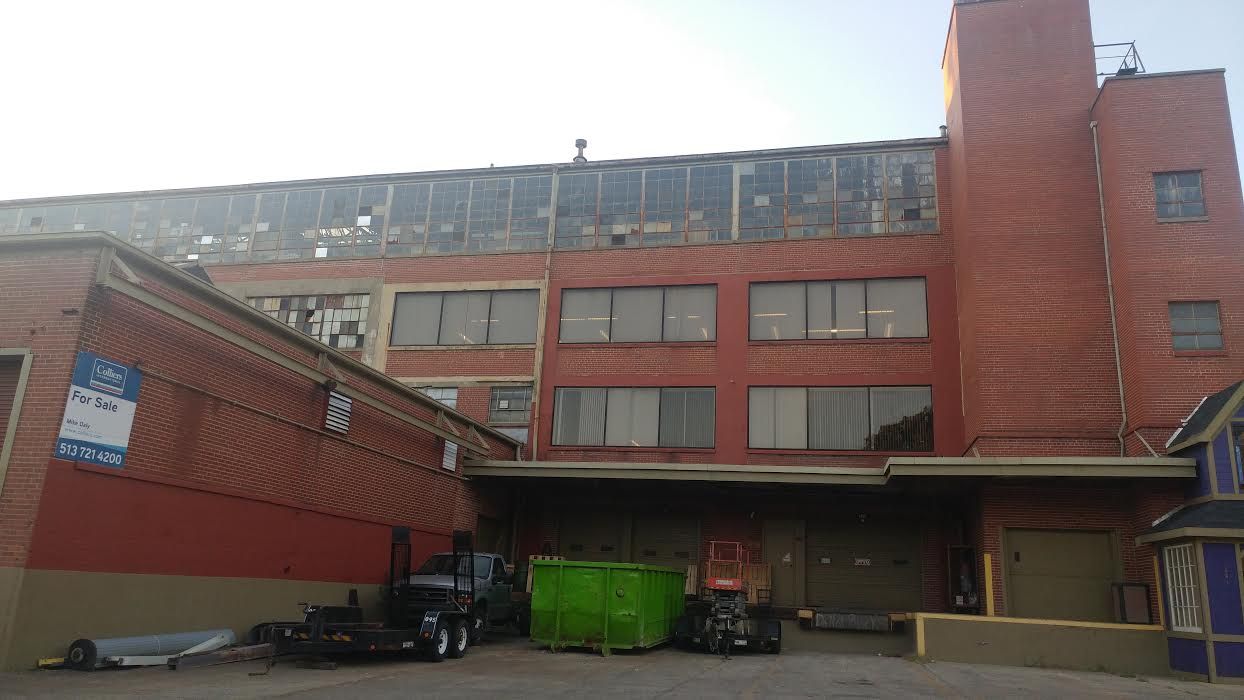 The lone dissenter was Rodney Poynter, to voted against the change from T5 zoning to T5.5 zoning.
He said the project feels rushed.
"We have several irons in the fire," Poynter said. "Harbor Greene, Marianne, Lincoln Road, and as far as I know we still don't have a zoning administrator, it's up in the air," Poynter said, referencing city zoning administrator Scott Enns, who was suspended after criticizing council members following those board of adjustment meetings. His current status as a city employee is not clear as it has become a legal situation.
Poynter also spoke against using industrial revenue bonds for the project, but other council members said that the vote was purely related to zoning and not for any particular development or financing.
Written by Michael Monks, editor & publisher