Premium Content
Ft. Wright: New O'Reilly Building Over-Budget, New CAO May Be Named this Month
Tue, 04/17/2018 - 08:56
RCN Newsdesk
It has been more than a year since the City of Fort Wright and the Kenton County Planning Commission gave the OK to O'Reilly Auto Parts to tear down an historic building and construct a new location for the national chain on Madison Pike.
But work has yet to begin.
Architect Tim Guillot talked to city council recently and said the project is already over-budget.
Costs have to be reduced and Guillot made a request that council consider a different finish for the building instead of the stucco approved previously. The zoning in that part of town does not permit the split face block that Guillot would prefer to use.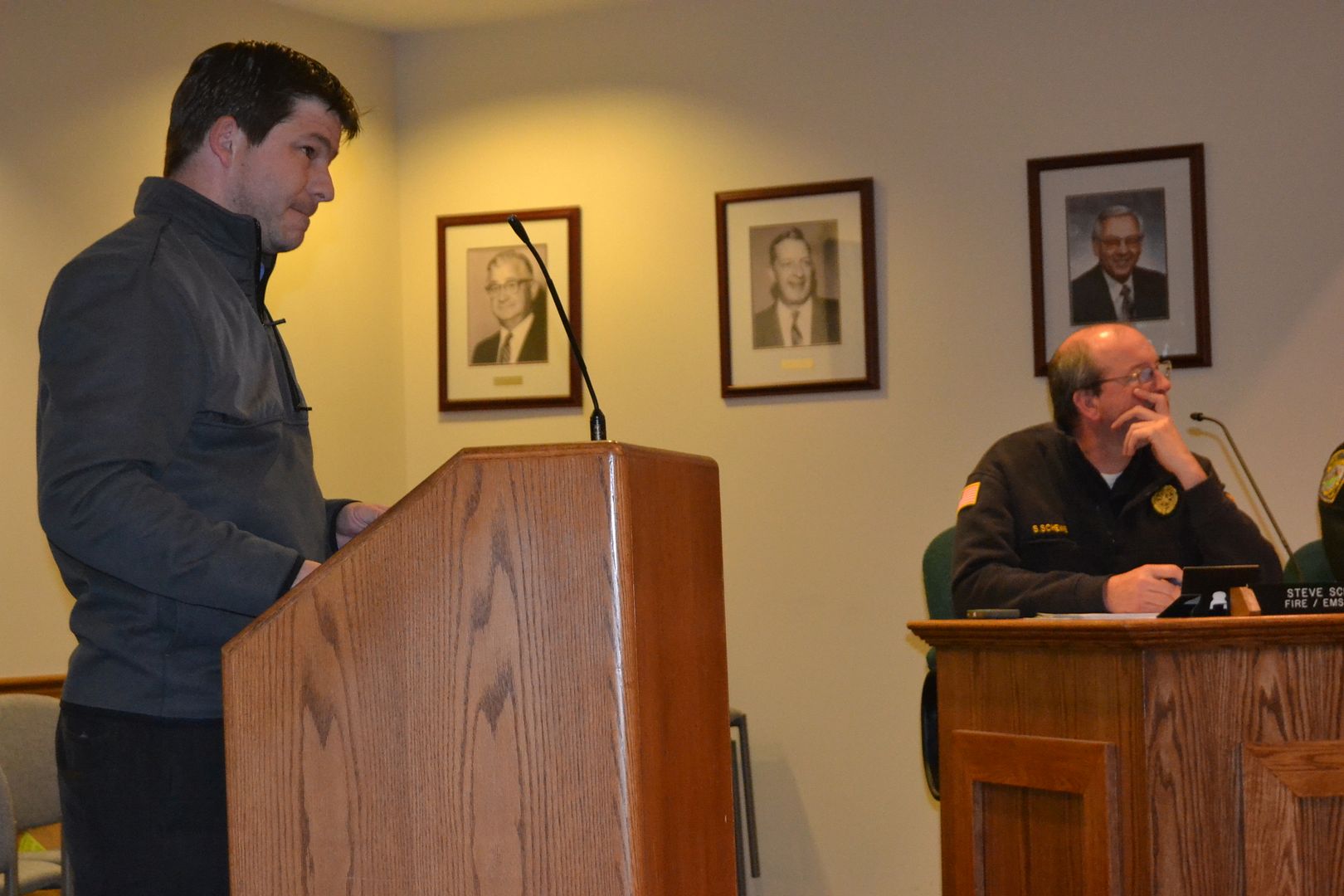 Architect Tim Guillot talks to Ft. Wright city council (RCN)
The process may have to start anew with the city and the planning commission, Guillot said.
In other zoning related news, Ft. Wright will try a new procedure to speed up planning commission decisions becoming law.
Any action taken by the planning commission will become final after twenty-one days. Mayor Dave Hatter said that if council wishes to slow the process, a letter can be written to revert to the former time-table which consistently takes two to three months, he said.
In other business, Hatter announced that twenty people applied to be the next city administrator, as current CAO Ed Butler prepares to depart to take over as chief deputy at the Kenton County Detention Center.
Six candidates were interviewed and council hopes to name a replacement by the end of April, with a public announcement at May's council meeting.
JPS Construction was awarded the bid to improve city streets at an amount of $474,467, below the engineer's estimate of $511,810. Edna Lane, Stony Point, and High Point are all slated for repairs. 
Hatter said that the change in the pension bill adopted in Frankfort, allowing for the phase-in of increased payments from cities, means an additional $50,000 for Ft. Wright rather than the original $240,000 it was staring at.
Resident Quinn McMurtry spoke to council to request stop signs at intersections in his neighborhood, at Lake Street and Kennedy Road, and at Rosa Road and Kennedy. He said that drivers are impeded by the lay of the land and that children's safety is the top concern.
Hatter said that the city doesn't just add stop signs when requested because many issues need to be satisfied, otherwise the city could end up creating another traffic problem.
The mayor said the city would look at a short traffic study conducted by police and then decide.
McMurtry said that he as signatures on a petition and could gather more if needed.
Written by Patricia A. Scheyer, RCN contributor