Premium Content
Christ Hospital Wanted to Build on this Site. So, Now What?
Mon, 06/25/2018 - 19:21
RCN Newsdesk
The Drawbridge Inn was an icon in Northern Kentucky, and a fixture for more than forty years.
It's gone now, razed several years ago - but its former site on Royal Drive near Buttermilk Pike in Ft. Mitchell was slated to be home to another business looking to grow its name in Northern Kentucky.
Those plans took a hit late last week when the Christ Hospital Health Network saw a Franklin County Circuit Court judge reverse a decision by the Kentucky Cabinet for Health & Family Services which had previously awarded a certificate of need to Christ for an ambulatory surgical center.
The new facility would have been developed at the former Drawbridge site.
Saint Elizabeth Healthcare, Northern Kentucky's dominant health care provider, led the charge to overturn the Cabinet's decision, and did so successfully, arguing that there are already enough surgical centers to meet the needs of the region. Among other findings, the judge found that the approval of Christ's certificate of need in the first place violated the state constitution since a law had been changed under former Governor Steve Beshear that benefited Christ directly.
Gov. Matt Bevin's administration nullified that change.
In a brief response to questions from The River City News, a spokesperson representing Christ Hospital said that no decision has been made on the land it owns in Ft. Mitchell, or whether it would take its case to the Kentucky Court of Appeals.
That leaves the site on Royal Drive in question.
Bellevue-based Brandicorp had been working on the project with Cincinnati-based Christ, which hoped to spearhead the $135 million Fort Mitchell Gateway project. Among the 24,000-sq. ft. surgery center would be tens of thousands more square feet of health care services, and then a mixed-use component of retail and residential.
The City of Ft. Mitchell has already established appropriate zoning for the site, and recently won approval to create a tax increment finance (TIF) district to aid the development. A site plan was presented to city council in May as part of the TIF approval process.
That plan could change dramatically now.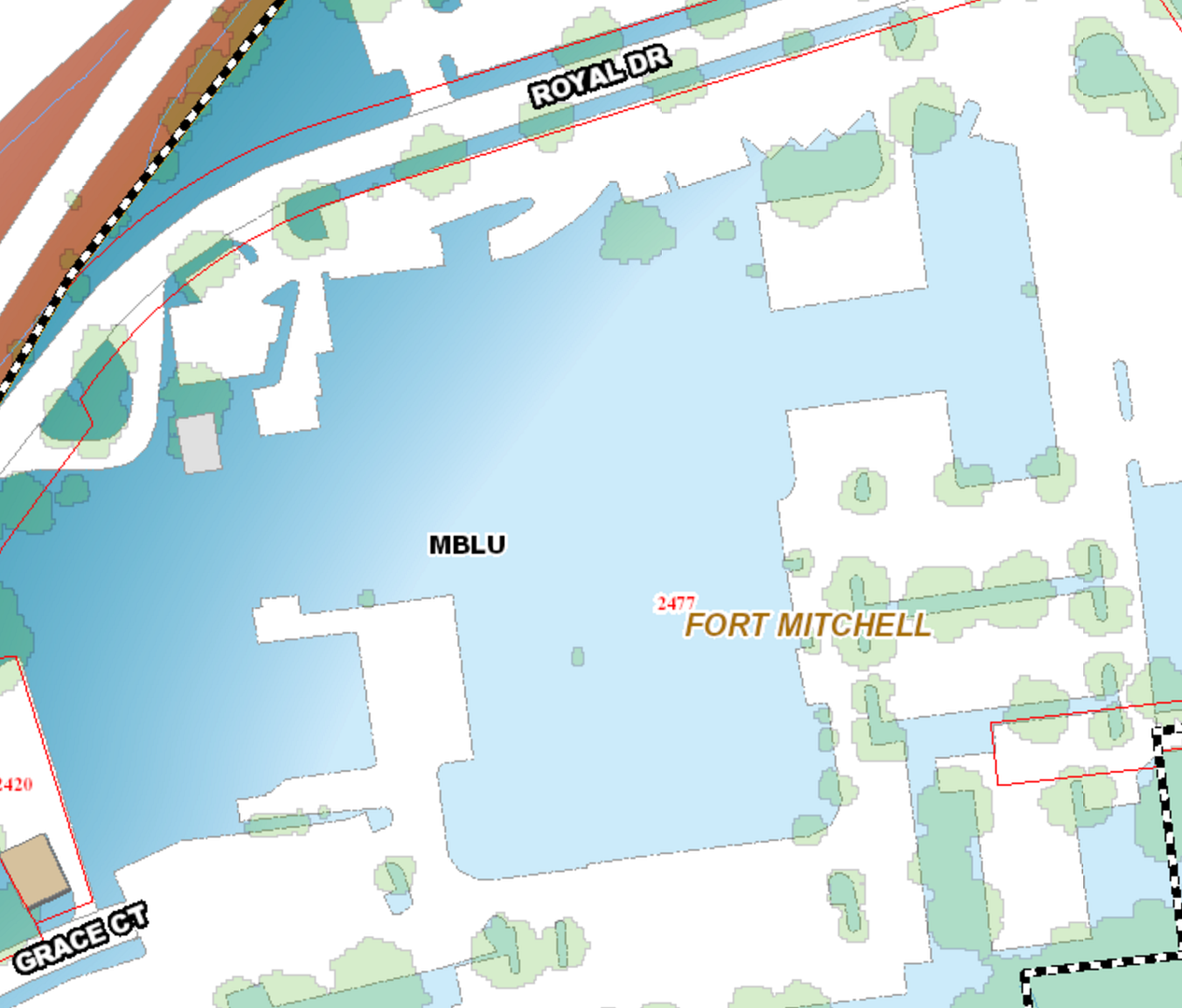 Zoning of the proposed Christ Hospital site in Ft. Mitchell (via PDS)
A voicemail and email from The River City News sent to a representative from Brandicorp did not receive a response.
Ft. Mitchell Mayor Jude Hehman said that city officials were to take part in a conference call with Brandicorp on Monday to discuss next steps.
"For the city, we've been focused on this redevelopment," Hehman said Monday. "The hospital is one piece of this, but there are other parts of this development that call for retail centers and some residential, and it calls out for some restaurants and other office-type stuff and I believe in the site, and I believe the site is prime real estate.
"It's been vacant for over five years. It's been vacant long enough."
If litigation between the two health care companies continues, Hehman said the city, where both St. Elizabeth and Christ offer physician services, has to remain focused on the development of the site. 
"I am steadfast that we can start on the other pieces of this development," the mayor said.
Written by Michael Monks, editor & publisher
Photos by RCN