Premium Content
Covington Upholds Board's Rejection of Proposed Townhomes
Tue, 07/17/2018 - 15:09
RCN Newsdesk
For the third time in nearly five years, a pair of properties on Covington's Pershing Avenue have been spared from the wrecking ball.
A proposal to construct three upscale townhouses at 318-322 Pershing was shot down in May by the city's urban design review board. On Monday, the City of Covington, by a unanimous vote of the city commission, upheld the decision when it was appealed by Pershing Properties, LLC.
Joseph Stevie, the developer from Sparen Realty, and Tyler Watkins, of Work Architecture, represented the project.
The townhouses would have replaced two long-vacant historic homes and a vacant lot, but in a 5-3 vote, the UDRB agreed with historic preservation officer Emily Ahouse rejected the plan, citing the buildings' contributing status within the historic preservation overlay zone and not finding that they meet the requirements for demolition. Also, opponents argued the development would not fit in with the size and style of the rest of the block.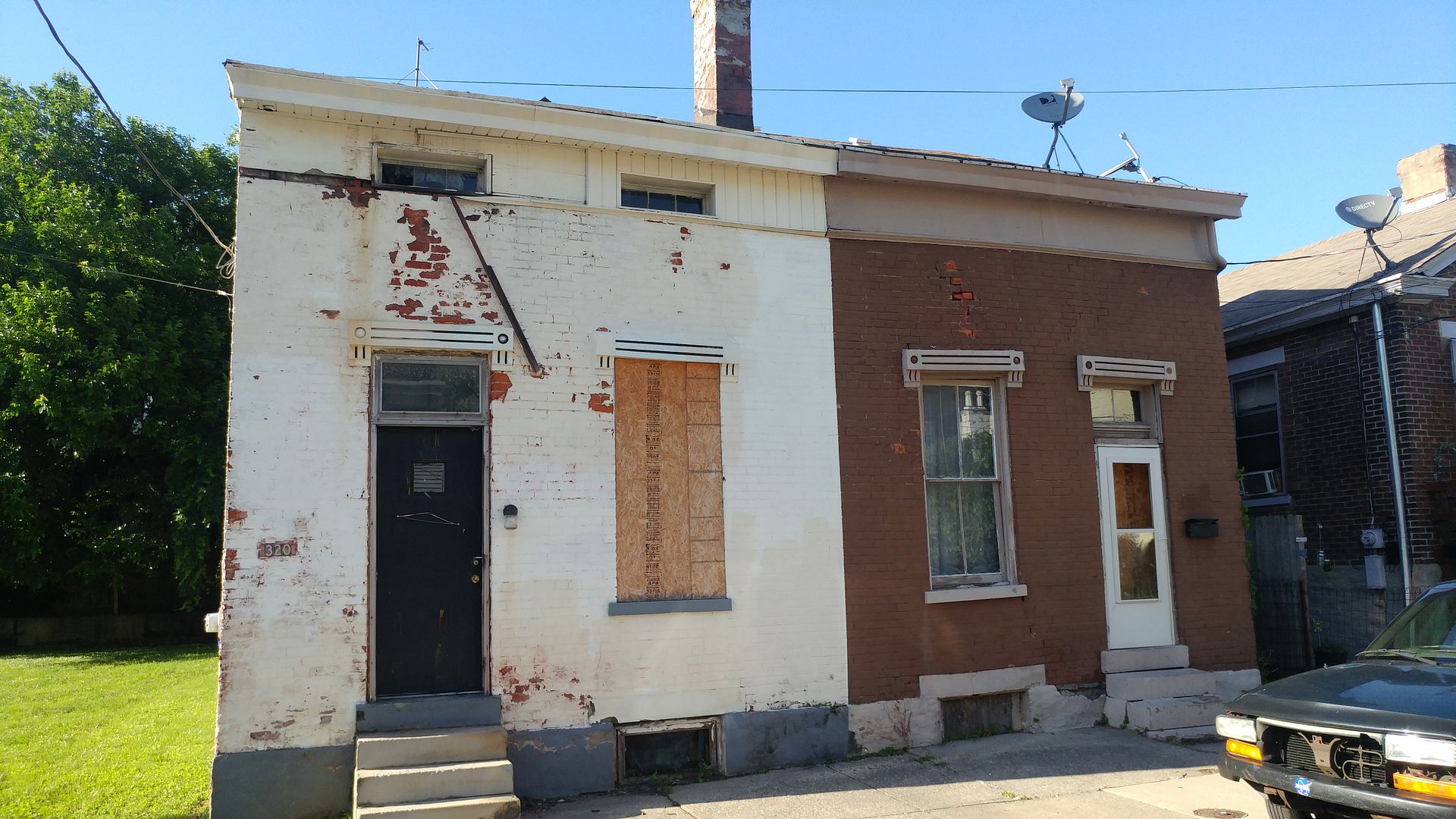 One neighbor in particular, who spoke in May and on Monday, was upset about the proposal.
"This is not going to be something to enhance the prosperity of Pershing," said Alma Puissegur, whose home and law office on Sixth Street abuts the Pershing properties in the rear. She referenced a quote by Stevie in another newspaper in which he reportedly said, "If I had my way I would tear down the whole street."
320 Pershing Avenue had come before the urban design review board before, in 2013, when it was proposed for partial demolition by a previous owner. Last year, Stevie was rejected by the UDRB in his quest to tear down the buildings, a decision that was also upheld by the city commission.
The developer's next step would be to appeal to Kenton County Circuit Court.
Written by Michael Monks, editor & publisher