NKY River Cities to Be Showcased on Urban Living Tour
Mon, 09/17/2018 - 09:10
RCN Newsdesk
For the past few years, the Catalytic Fund has hosted Beyond the Curb, a tour of the urban renaissance taking place in Northern Kentucky's River Cities.
Previously, the event took place in one city at a time, with the exception of a joint event in Bellevue and Dayton.
This year's tour, which coincides with the 5-year anniversary of the Catalytic Fund's securing of its $10 million fund, will include Covington, Newport, Ludlow, Bellevue, and Dayton.
The Sunday, September 30 event will take place from 9 a.m. to 5 p.m. as a self-guided tour of historic homes, new condos, modern apartments, and select commercial spaces.
The properties include a mix of completed and in-progress projects to offer ideas and inspiration to those seeking an urban lifestyle.
The tour will also highlight other amenities of the River Cities, including parks and gardens, public art, shops and restaurants, and more.
Early bird tickets are $15 and are available online at www.beyondthecurb.org until Saturday, September 29. Tickets will also be available for purchase for $20 on the day of the tour at either Trotta's Steak and Seafood in Dayton or Wynner's Cup Café in Ludlow. Tickets include admission to exclusive behind-the-scenes tours of 25 properties, entry to win one of five city-focused raffle baskets, and one grand prize, as well as free parking at nearby locations. All ticket holders must start their tours at either Trotta's or Wynner's Cup the day of the event to receive an official ticket and map of the route.
---
A LOOK AT THE PROPERTIES ON THE TOUR (with descriptions by the Catalytic Fund):
Bellevue
404 Fairfield Avenue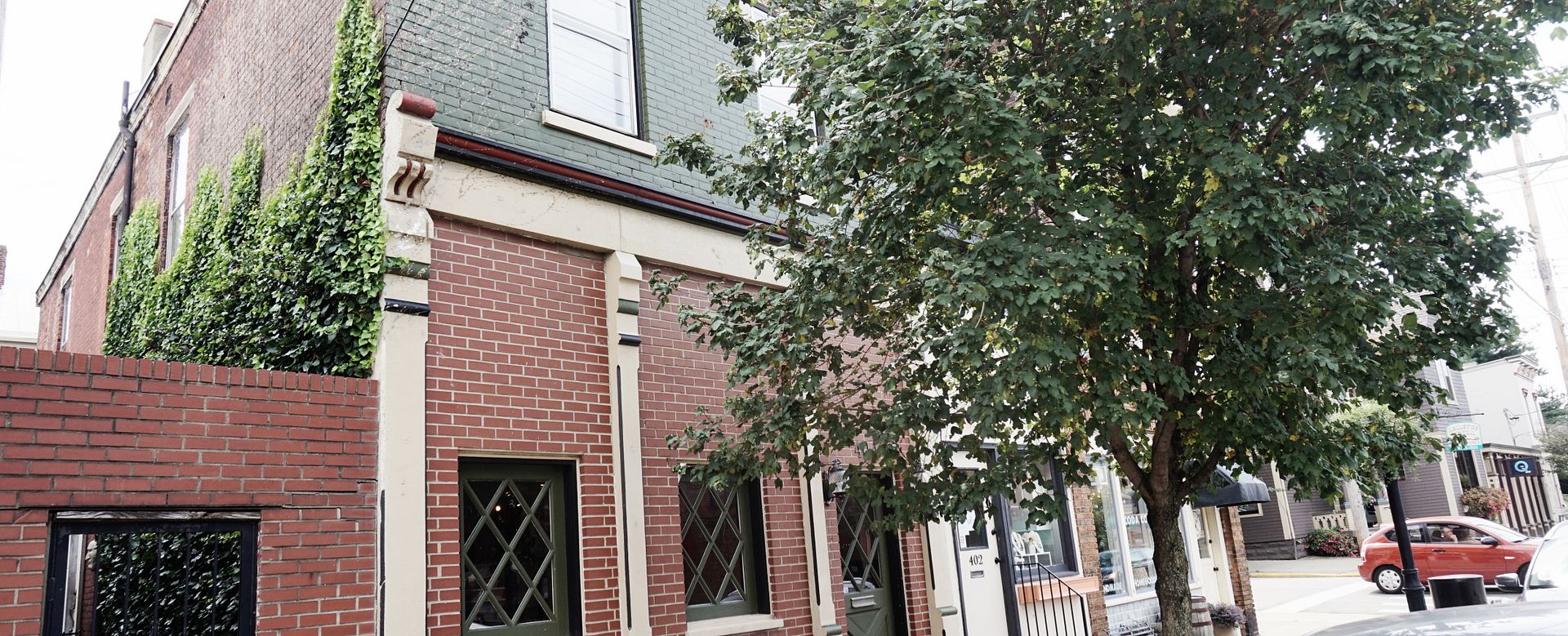 Built in the late 1800's as a butcher's shop below and residence above, this space is once again occupied by a business and its owners. The location in Bellevue's picturesque downtown allows the artist owner to have a studio and offer classes in murals and mosaics in the storefront space. When the owners downsized from a 3,500 sft house in Newport to the 900 sft upstairs apartment, they carefully culled their collections and artwork to create the curated displays of natural, artistic and industrial items that give the space so much personalized character. Despite the apartment's small size, clever planning means they can seat 8 for dinner and 9 for conversation in the living room. Every piece in the home has a story and the warm, clubby atmosphere will charm you, as you spot treasure after unique treasure.
320 Poplar Street Unit C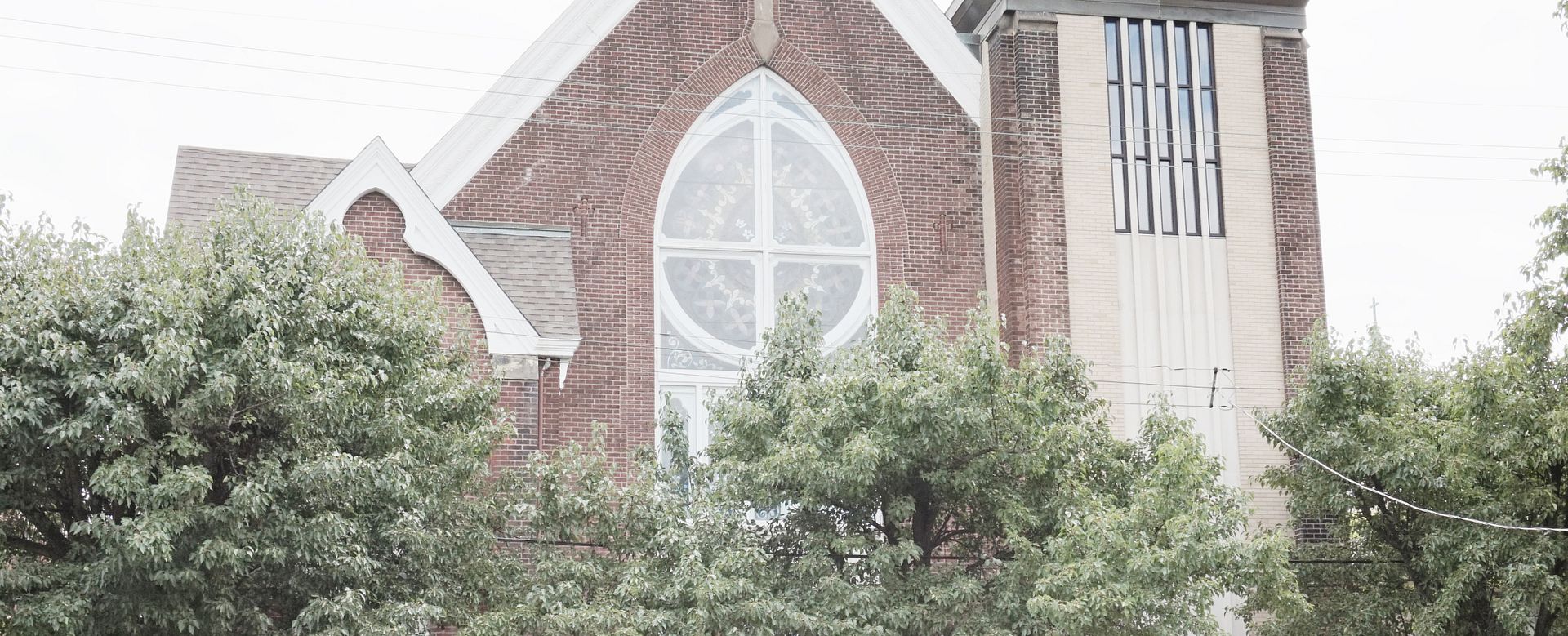 When the 1891 St. Anthony Church was decommissioned around ten years ago, Ashley Construction converted it into five condominiums. The entrance to Unit C is located under the bell tower. This stunning space has a reverent atmosphere, due in part to the soaring 52' wood ceiling, supported by huge, ornate corbels, and the original stained glass windows, which depict the Good Samaritan, St. Patrick, the wedding of Mary and Joseph and St. Joseph and Child. The main level houses living, dining and kitchen spaces, as well as a bedroom and bath. The second floor loft has another bedroom and bath, along with additional space the owner uses as an office. There are a number of small gathering spots within the larger rooms, creating a surprisingly welcoming, cozy feeling in such a grand space. The owner collects art in a wide range of styles and juxtaposes it with religious artifacts (including an angel painted right on the wall), creating interesting and thought-provoking vignettes. Even though the owner works in Fairfield, he couldn't pass up the opportunity to live in this unique space and considers Bellevue to be well worth his commute.
244 Ward Street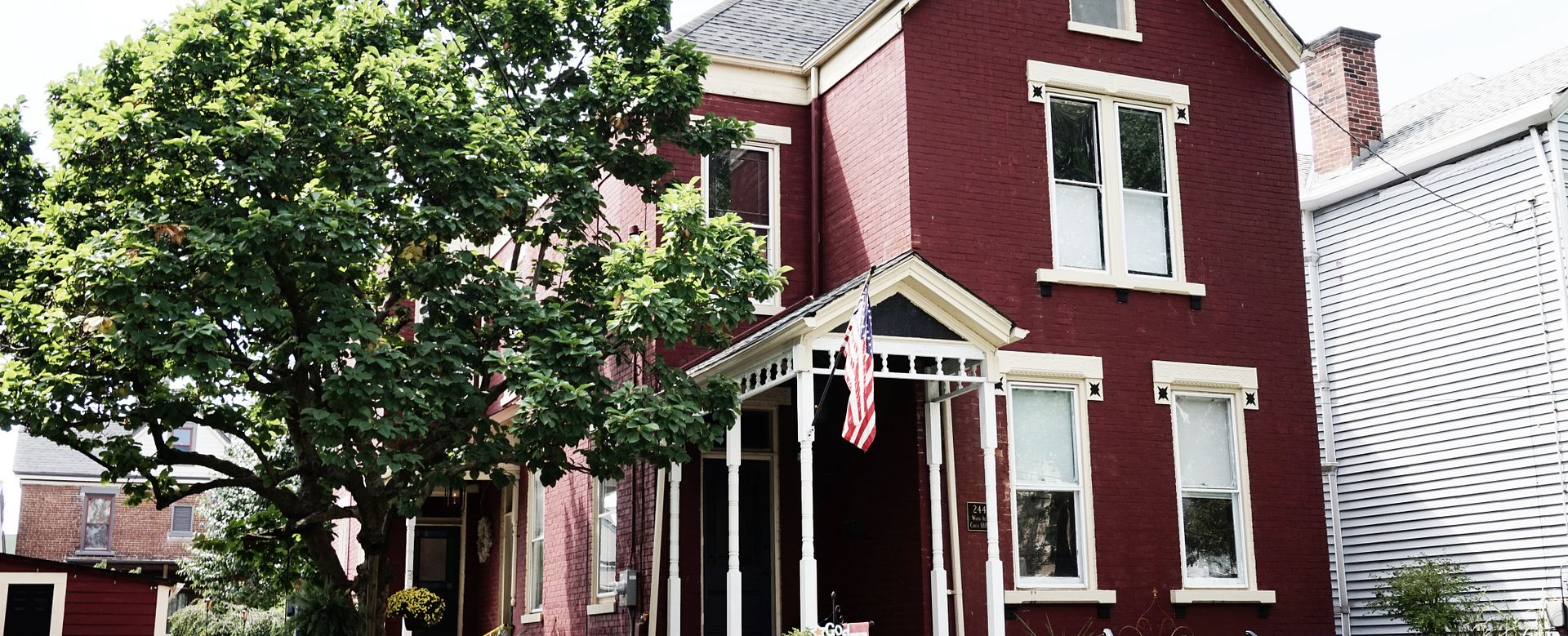 This 1890's home is situated on two lots, allowing for a lovely side yard and patio area. It was originally just three rooms and was enlarged in 1910 to its current size. At some point, the house was broken up into two flats, leaving the first floor with five exterior doors. The interior has now been thoughtfully reworked by the current owners. They have uncovered or added many details, including the tiled hearth and brass features on the living room fireplace, which had been hidden under layers of black paint. A fabulous wood bar, found at Wooden Nickel, now has a home in the recreation room and a glass-front cabinet, also sourced locally, fits perfectly in the dining room's former closet. The charming green and marble kitchen was demo'ed down to the studs and rafters and rebuilt around a set of reclaimed cabinets and a long porcelain sink. Upstairs, a gracious master suite (which includes a laundry room) and two additional bedrooms provide plenty of room for extended family.
323 Berry Street
The owners of this new infill house had intended to renovate the original home on this lot. Serious foundation issues made that impossible, so they received permission to demolish it and are building a new house in its place. It looks very much like the old one, but with many modern amenities, including heated polished concrete floors. The windows on the south and west sides of the house are the same size as in the original and the owners also recreated the 10' ceiling height. They added 6' to the north of the house, resulting in generously-sized rooms. The open concept kitchen, dining and living room area will have a fabulous bar/entertainment center created with old flooring joists and other wood reclaimed from the original house. Other thoughtful details include a built-in vanity in the master bedroom and a modified butler's pantry. This thoughtfully-designed home will fit right into the historic neighborhood, but live like a new house.
130 Van Voast Avenue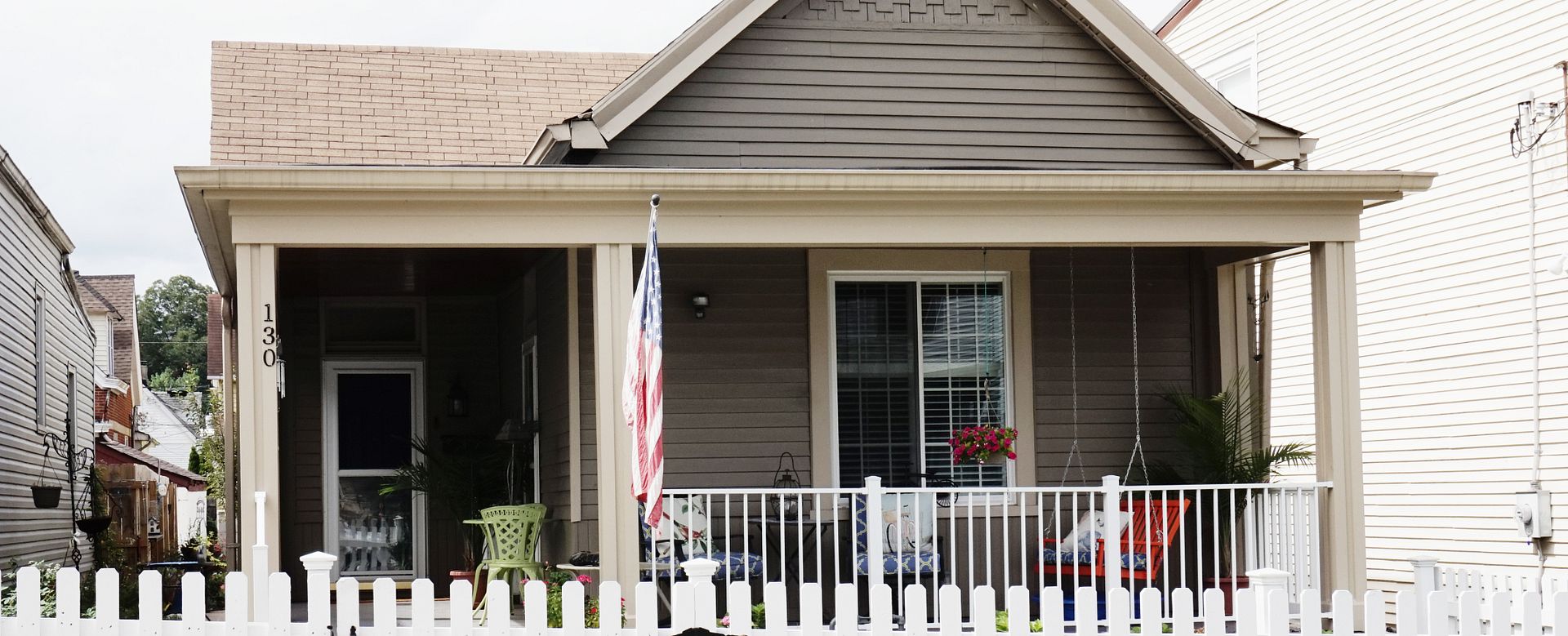 Just a block away from the river and the Beach Park, this adorable 1892 cottage is perfectly positioned to take advantage of both the beautiful views and Bellevue's walkable downtown. The fresh, airy feeling of the home makes it difficult to believe that it only has 1,050 sft of space. Decorated in soothing colors with pops of orange, the furnishings are a pleasant mix of modern, antique and mid-century pieces. The accessories include beachy references to the couple's wedding in Nags Head, regional art and paintings done by talented family members. The living area is extended with a welcoming front porch and a small back patio and garden area with a parking pad. The owners moved to Northern Kentucky from Amelia, OH and believe they have found just the right place to spend their retirement years.
Covington
217 Kentucky Avenue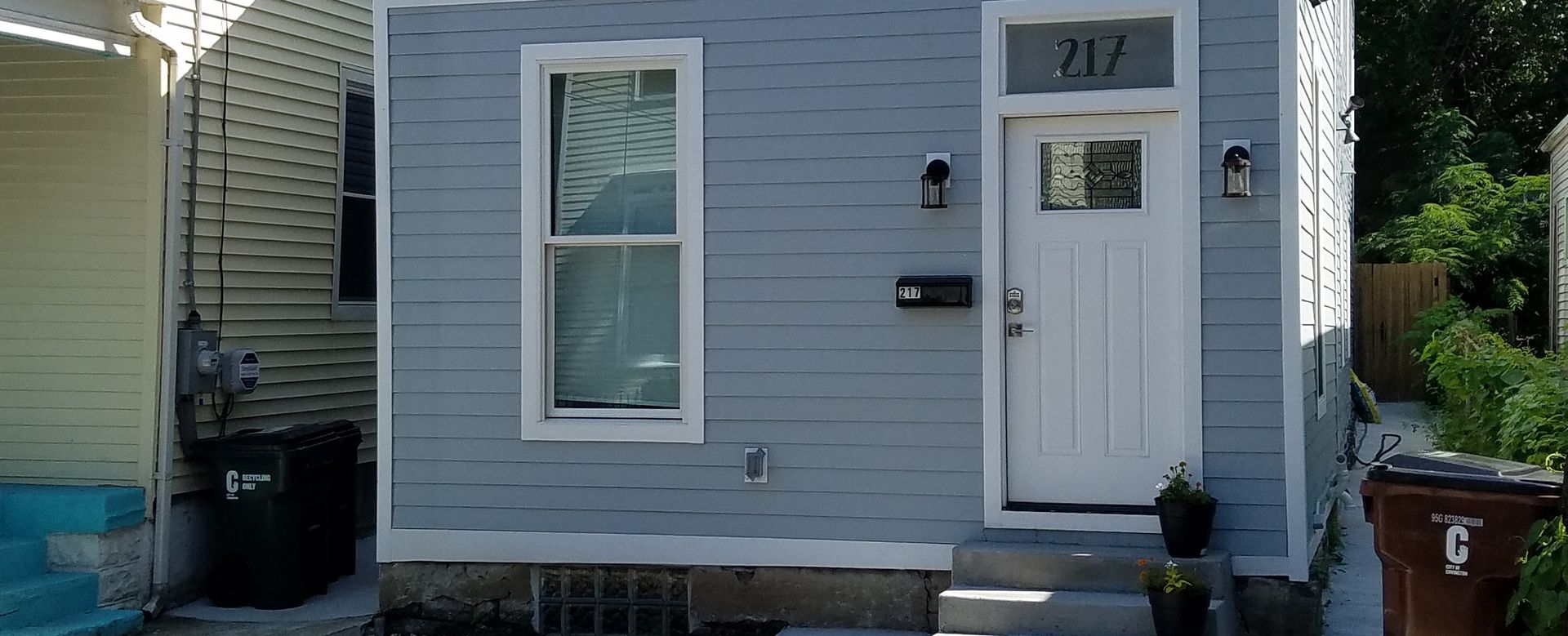 When this house was built in 1877, it only had one room. At some point, it was enlarged into a 900 sft. "shotgun house", so called because you could shoot a shotgun through the front door and the bullet would come right out the back door. When the current owners bought it a few years ago, they remodeled it top to bottom, adding a living space in the back and a second floor. They also opened up the ceiling in the master bedroom and created a guest suite upstairs overlooking the living room. During the renovation, they found part of a brick road under the basement floor that had run through the property in the distant past. The many windows, cool, calm colors and uncluttered decorating make this small home feel welcoming, soothing and extremely livable.
215 Kentucky Avenue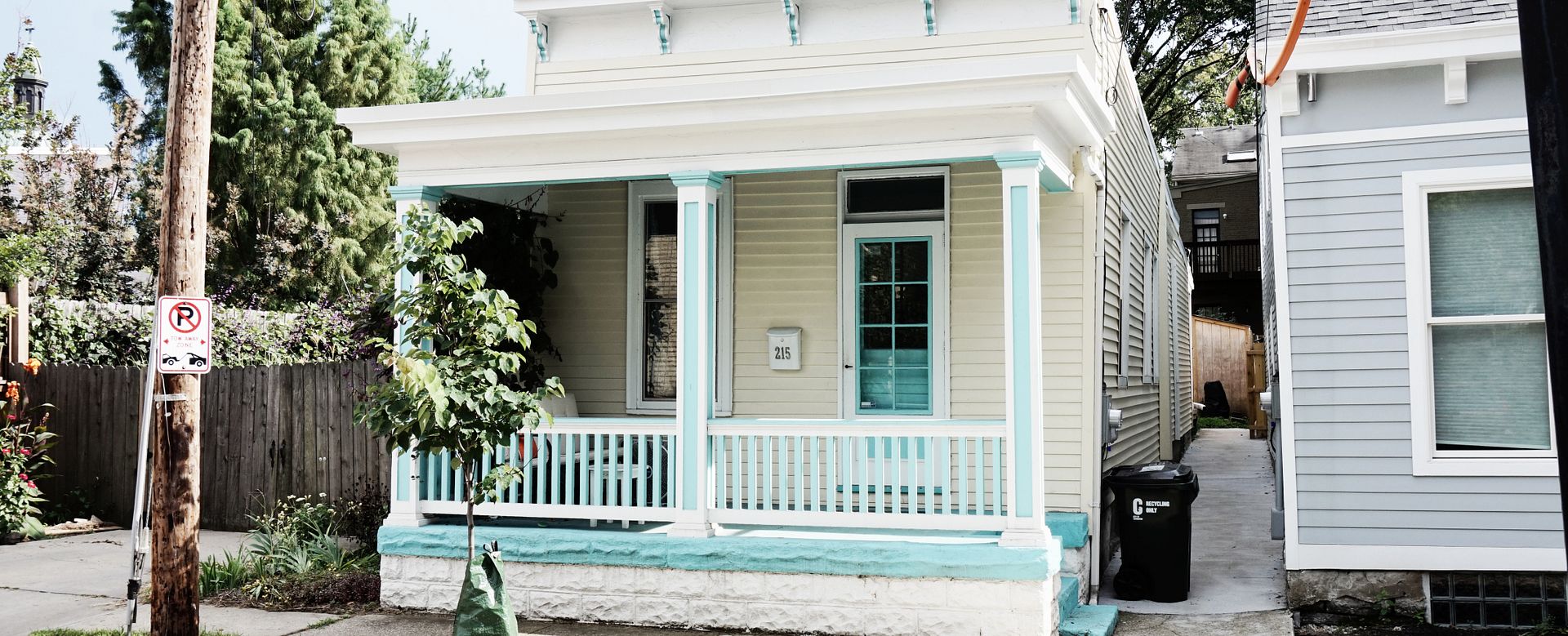 You can still see the "bones" of the original shotgun floorplan of this adorable house. Built in the late 1800's, by 2014, it had become completely dilapidated and unlivable. The owners rescued it and spent 2-1/2 years (one of which the owner says was spent crying) rebuilding it and turning it into an inspiring example of sustainability, salvage and reuse, as well as aging-in-place. They sourced all the materials and many of the furnishings from local vendors, craftspeople and architectural salvage stores. One of the best finds was the entire set of kitchen cabinets. The dining table was made out of beams reclaimed from the house during the restoration. The peaceful feeling of this light-filled home is due to the owners' vision and planning, giving themselves ample storage and airy, comfortable rooms.
Duveneck Square Apartments, 710 Washington Street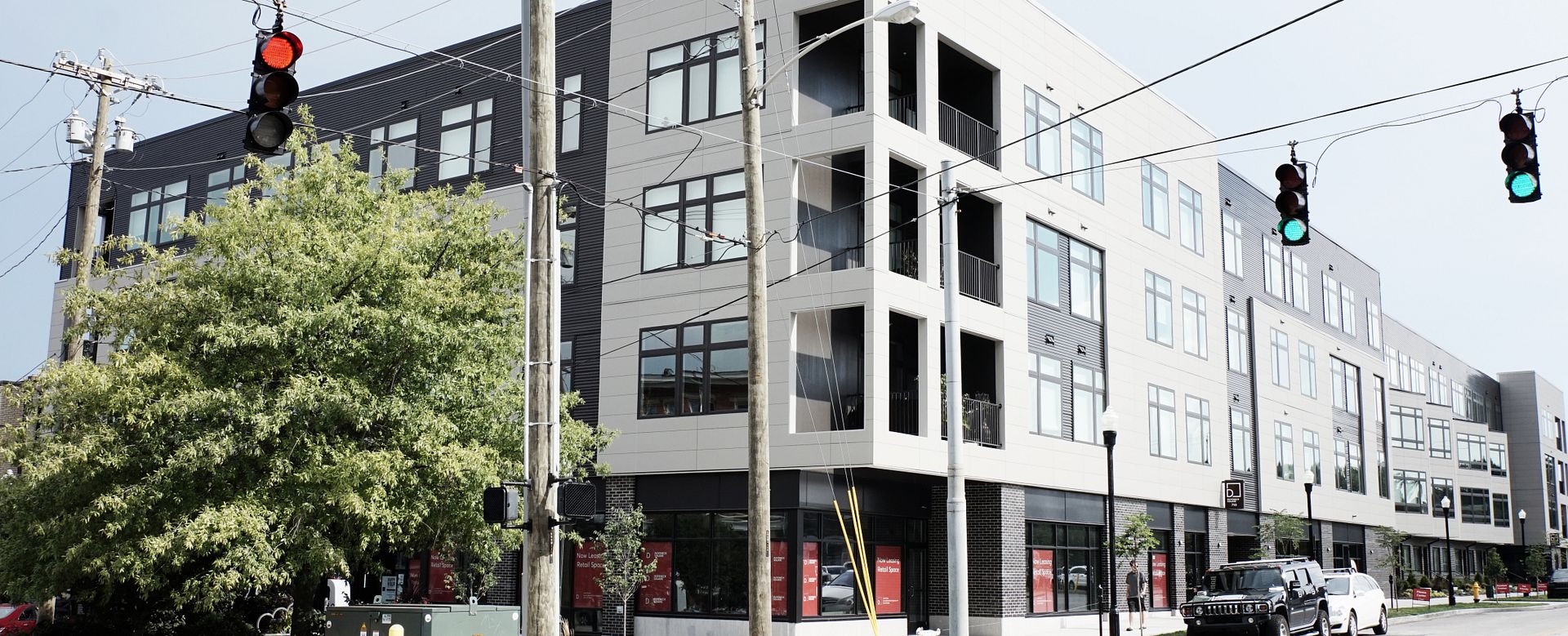 Perfectly situated in the heart of Covington's popular downtown, Duveneck Square Apartments offer a number of desirable amenities and beautiful, roomy living spaces. Residents choose from studios, one or two-bedroom units, all of which have sleek details like 9' ceilings, vinyl plank flooring, quartz countertops, subway tile backsplashes, stainless steel appliances and lots of large windows. Common areas include two chic lobbies, light-filled community room with industrial styling, full circuit athletic center and outdoor grilling, movie and fireside lounge areas. With the neighborhood's active nightlife options and easy access to Mainstrasse Village and downtown Cincinnati, this pet-friendly complex has become the preferred home for residents ranging in age from 20's to 70's.
226 Pike Street #5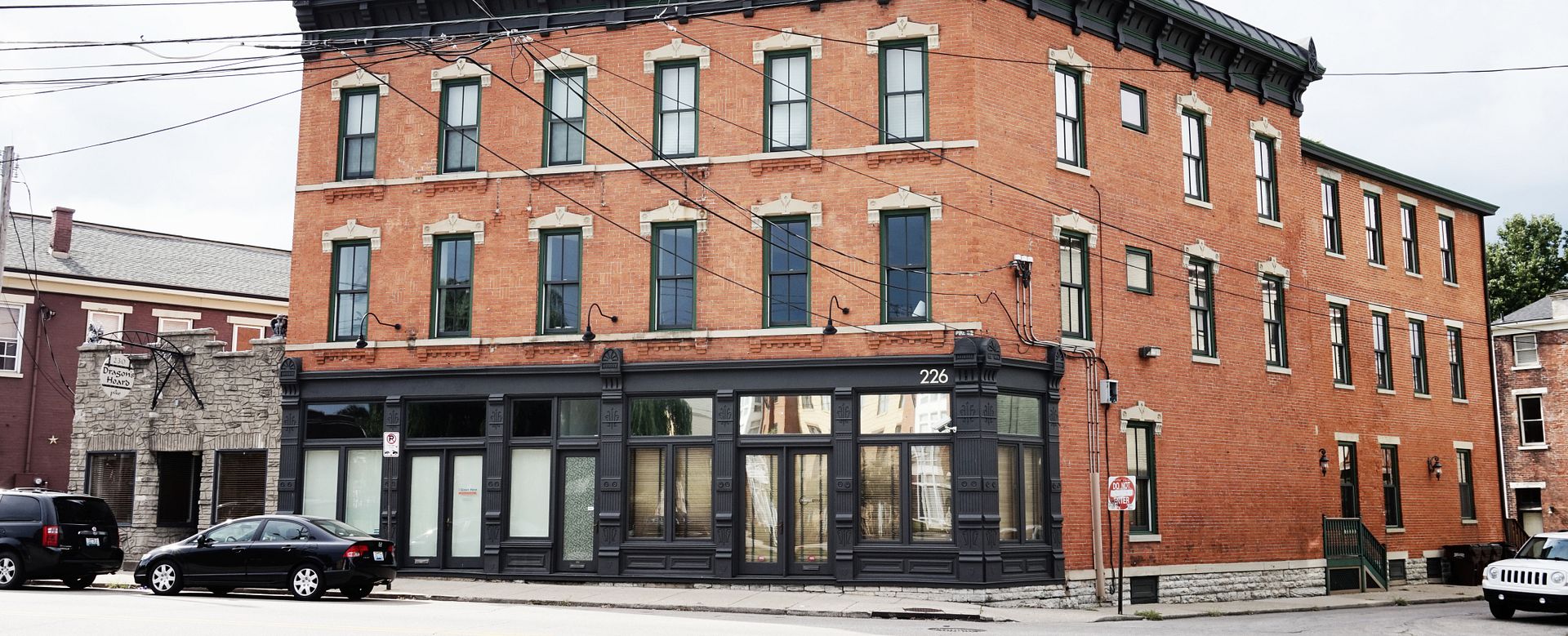 Who would guess that behind the door of #5 is a stylish 2,500 sft. condo with room for three young boys, two parents, a dog, a hot pink bear head and many, many Legos? Make your way up the steps to the light-filled open concept living, dining and kitchen area to see for yourself. The family's artistic style is reflected in the eclectic picture wall, yellow couch and accessories from around the world. A balcony and powder room (worth a peek) complete the first level. The second level has two large bedrooms with en suite baths, a laundry station and generous closets. The 12' ceilings and mostly white walls contribute to the airy, modern aesthetic of this family-friendly home.
220 East 4th Street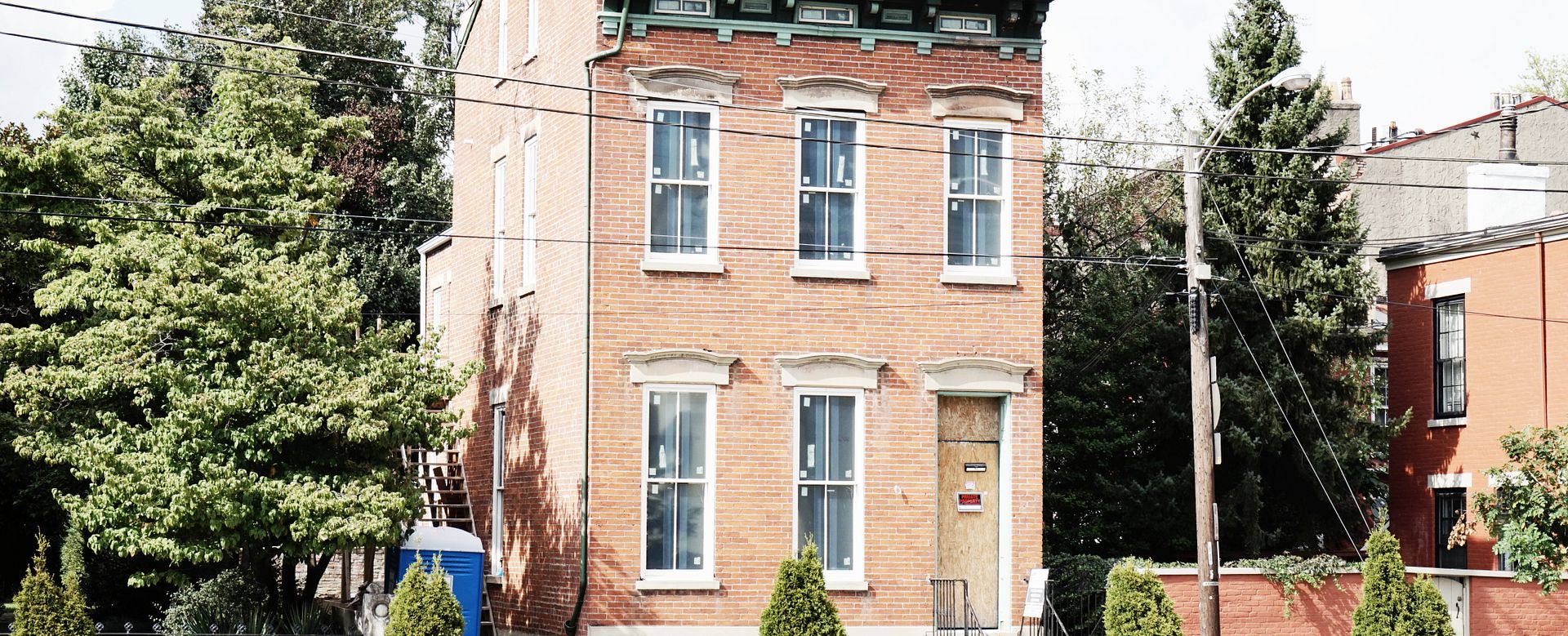 Located just across the Memorial Bridge from Newport, this house was built in 1869 as a multi-family home. Extensive in-progress updates are creating four one-bedroom apartments. The largest one has a loft-style bedroom that is open to the living room below. Both second floor units offer great wintertime city views. There is even a charming shared backyard space. Because of the proximity to the riverfront, Cincinnati and all the dining and entertainment options in Covington and Newport, the developer is planning to reserve several of the apartments to use as Airbnb rentals.
Dayton
Trotta's Steak & Seafood, 441 Sixth Avenue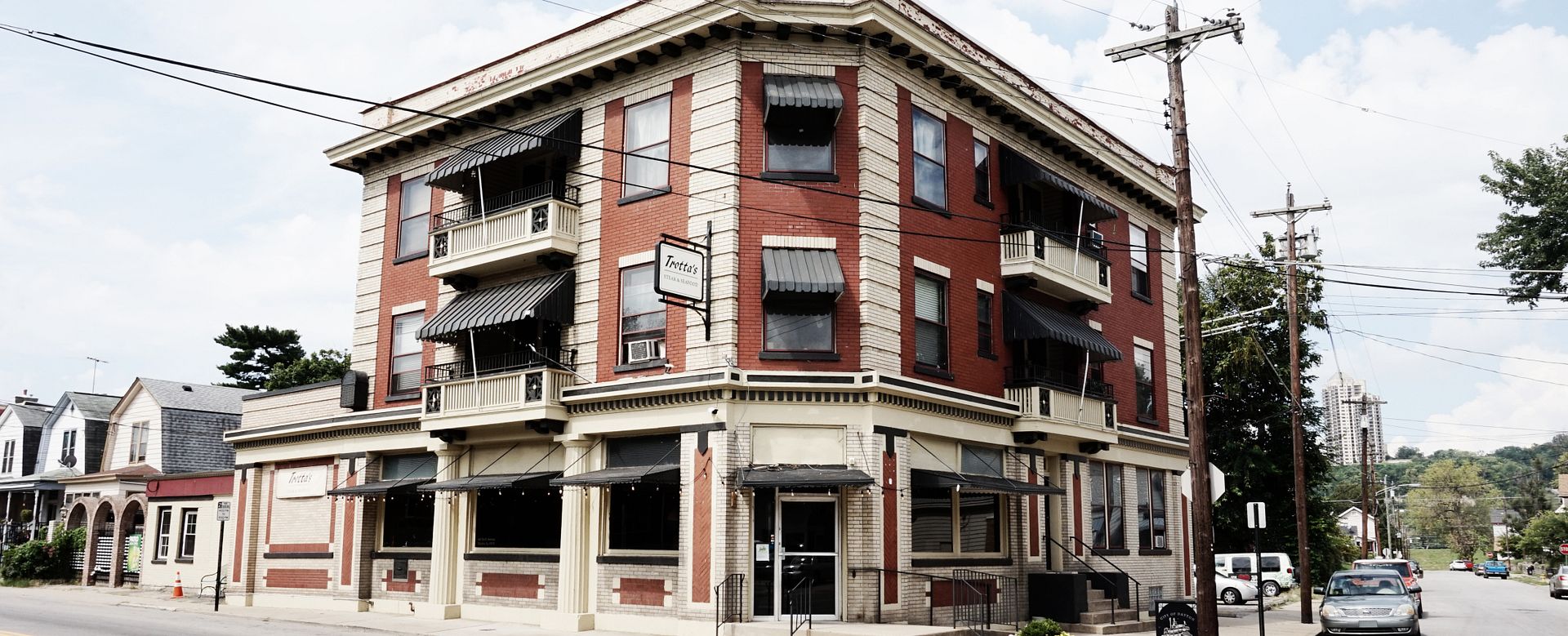 This is one of two registration areas for tour participants.
Winner of the 2018 Diners' Choice Award, the charming Trotta's Steak and Seafood Restaurant is housed in an historic bank building. Not surprisingly, the most popular table is the one nestled inside the former vault. A second vault serves as the wine cellar and liquor storage behind the bar. The owners have created a welcoming, comfortably elegant space that harkens back to a bygone era. They had always admired the building whenever they visited the marina. When it became available, they jumped at the chance to create a supper club-style restaurant. Chef Terry concocts weekly specials, based on whatever fresh food inspires him. Trotta's also has a lovely covered outdoor dining area, bordered by graceful brick arches and wrought iron fencing. On Friday and Saturday evenings, a musician plays Rat Pack-era standards on the grand piano, as diners enjoy the relaxed, nostalgic atmosphere.
330 Sixth Avenue
This house will surprise and delight you. It was built in 1890 as a doctor's residence/office and the current owners, a young, creative couple, have turned it into a very cool and personalized residence/office for themselves. You will discover a black and brick kitchen, living room with two fireplaces, home office with a half-exposed brick wall and a mural done with markers, a game room accessed by an ingenious staircase, a two-story tiled fireplace wall and a darling guest suite. Keep an eye out for the ultimate in efficient use of space with the combination stove/refrigerator—one of only 50 ever made! You can also try to spot the little figures hidden around the house, just for fun. This home is a treasure trove of design ideas and unique, artistic details and received national attention when it was recently featured on Houzz.com.
323 Sixth Avenue
Built around 1900, this brick home welcomes you with a lovely sheltered porch and original stained glass in the foyer. The gracious dining and living rooms have detailed fireplace mantles and beautiful plaster walls. The kitchen has been modernized and includes a convenient laundry station. Just off the kitchen is a cozy family room addition with access to the deck and charming backyard oasis. The tall ceilings and original trim continue in the second floor bedrooms. The third floor offers reading and office space for the owners, giving them a quiet getaway from life's bustle.
The Lodge, 231 Sixth Avenue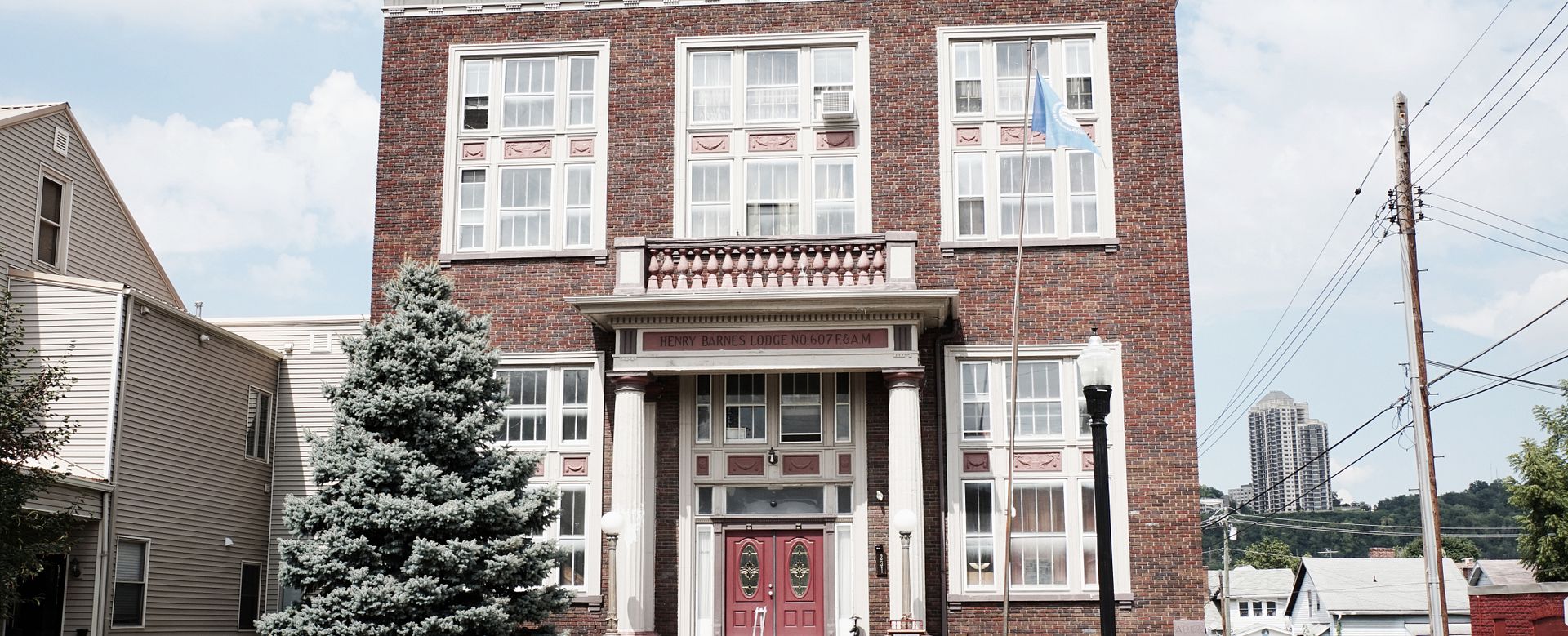 When you see the outside of this former Masonic lodge, you might think it is being used as a library or office. In fact, it is a rock 'n roll and art venue from top to bottom. Several visual artists share the lower floors and the first floor former gym is used as a photography studio, gallery space and a bar. The artists' work can be seen throughout the building. The top floor is a fully equipped music studio. The original masonic ceremony chamber has been converted into a 3,000 sft. performance space that doubles as the largest sound-proofed recording studio in the region. Fans of Walk the Moon will be excited to learn that their "Talking is Hard" album was written in this room. Original masonic details can be seen on doorknobs, floors and walls, while quirky taxidermy, graffiti murals and checkerboard ceilings express the artistic inclinations of the current owners. With its growing reputation, the Lodge is now drawing other artists, musicians and producers to the river cities.
335 Sixth Avenue
This charming home was built in 1910 in a four-square style, which is unusual for the neighborhood. The owners have tweaked the floorplan a bit, in part to restore it to its original design and also to make it function better for them. Many of the original details of the house remain, including fireplaces, stained glass windows, flooring and a gorgeous front staircase. Some of the changes they made involved moving the basement door back to its original location and reworking the second floor bedrooms to create a master bathroom with laundry area and a cozy den. The third floor is a playful, welcoming guest room that sleeps six of their extended family. The owners also focused on the outdoor areas, creating a lovely seating area on the front porch and a beautiful backyard retreat with brick paths and a fountain. Their collections and charming touches make this a very personal home, even giving a nod to the husband's Irish heritage in the Celtic knot pattern in the kitchen's stained glass transom window. The other treasure in the kitchen is the 1910 stove that was used to heat the wife's childhood home. They reclaimed it, had it converted to gas with an electric oven and gave it a place of pride in this gracious home.
Ludlow
Wynner's Cup, 301 Elm Street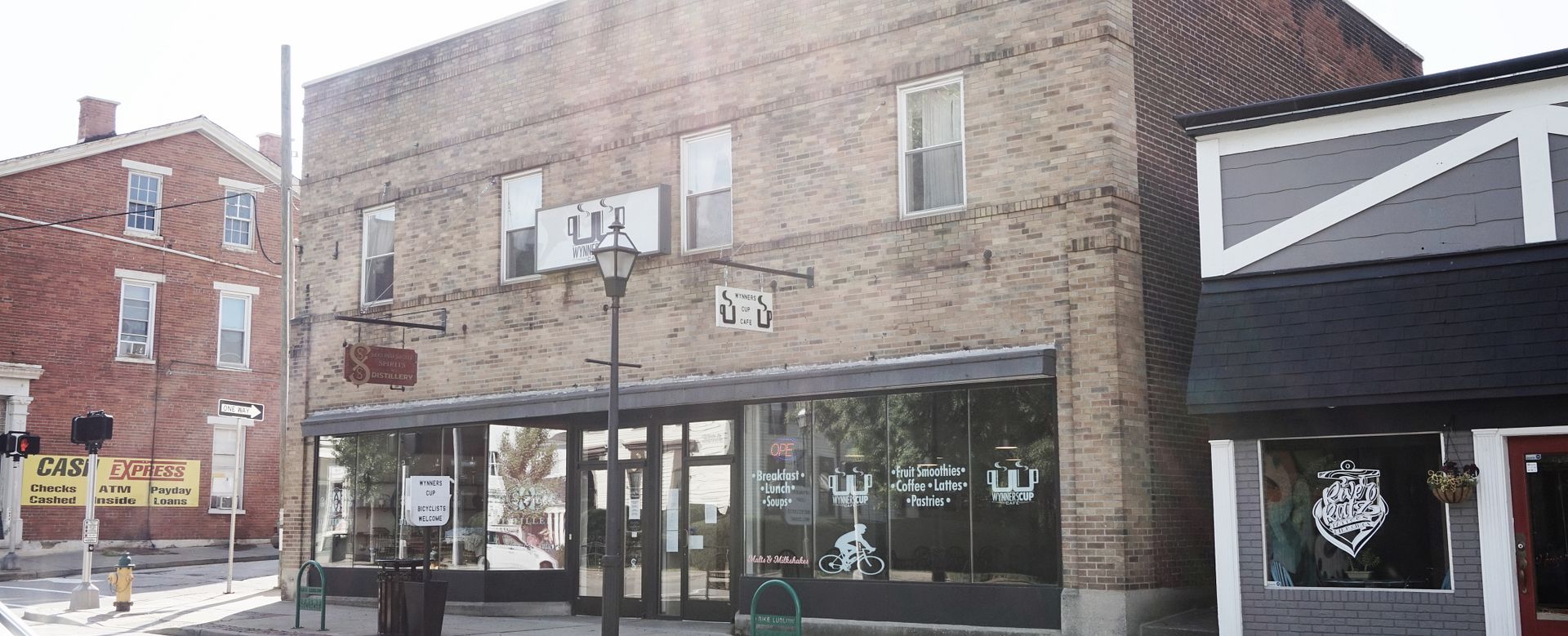 This is one of two registration areas for the tour.
Wynner's Cup Café is a popular restaurant and gathering space in downtown Ludlow. They offer breakfast, lunch and early dinner options, as well as a full espresso bar, smoothies and milkshakes. Local artists can display work here and the owner often hosts other events, such as book signings and parties. The Café shares the building with Second Sight Spirits, a small artisan distillery offering hand-crafted rums and other fine spirits. The centerpiece of the space is their copper still, capped with a replica of a swami's turban and surrounded by velvet theater-style curtains.
223 Elm Street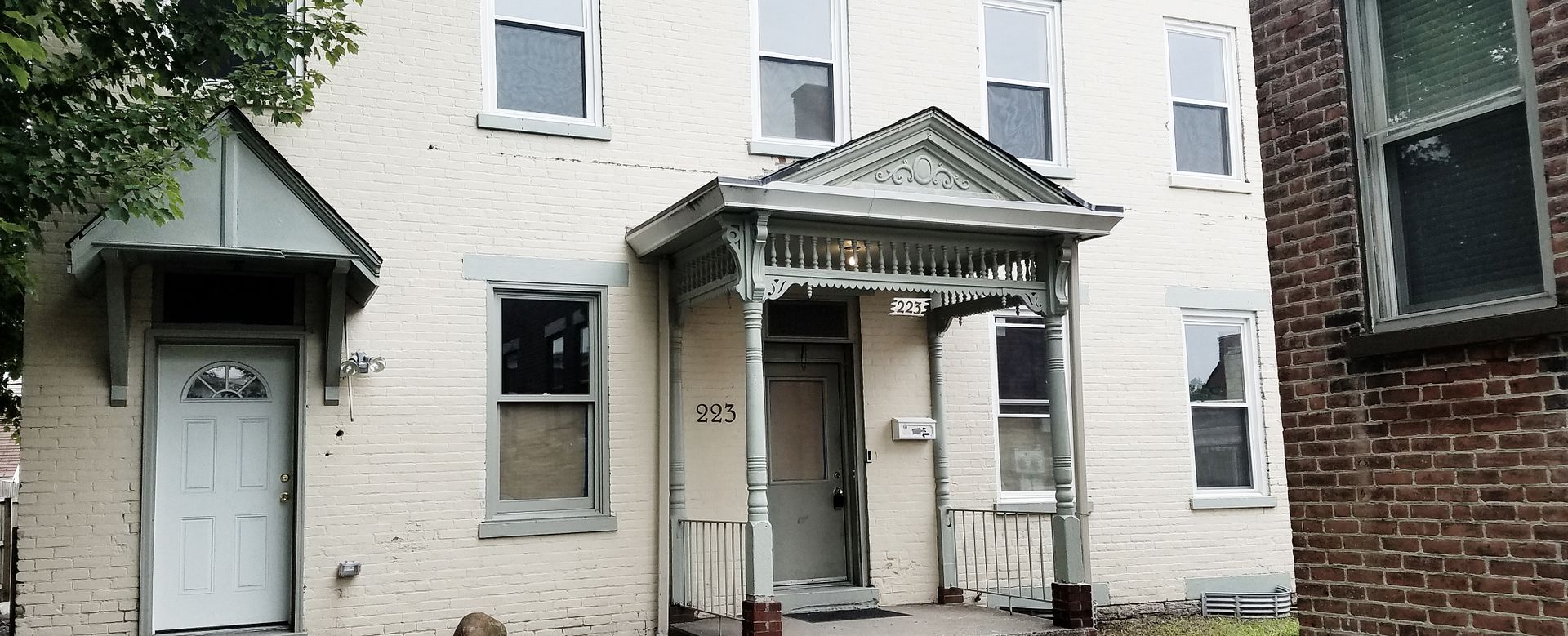 The unexpectedly stylish interior of this tucked-away home, with its fabulous lighting, quirky details and Dorothy Draper-inspired prep kitchen and powder room, will delight you. Keep a sharp eye and you may spot the hidden door, the square nails on a floor joist-turned shelf and the coins from foreign lands that fill holes in the reclaimed wood floor. This home was originally a farmhouse, which is why it is set back from the street. It had been segmented into a two-family, but it has been returned to a single-family home. Although the interior has clearly been updated to suit the current owner, who loves to cook and entertain, you can still see signs of the original floor plan and successive additions that have been done in the 150 years since it was built. It has also been made wheelchair accessible with clever strategies that blend into the home's décor and architecture. The brick building in front of the house was built to be the farmer's bridle and saddle shop and is now a mixed-use building.
232 Elm Street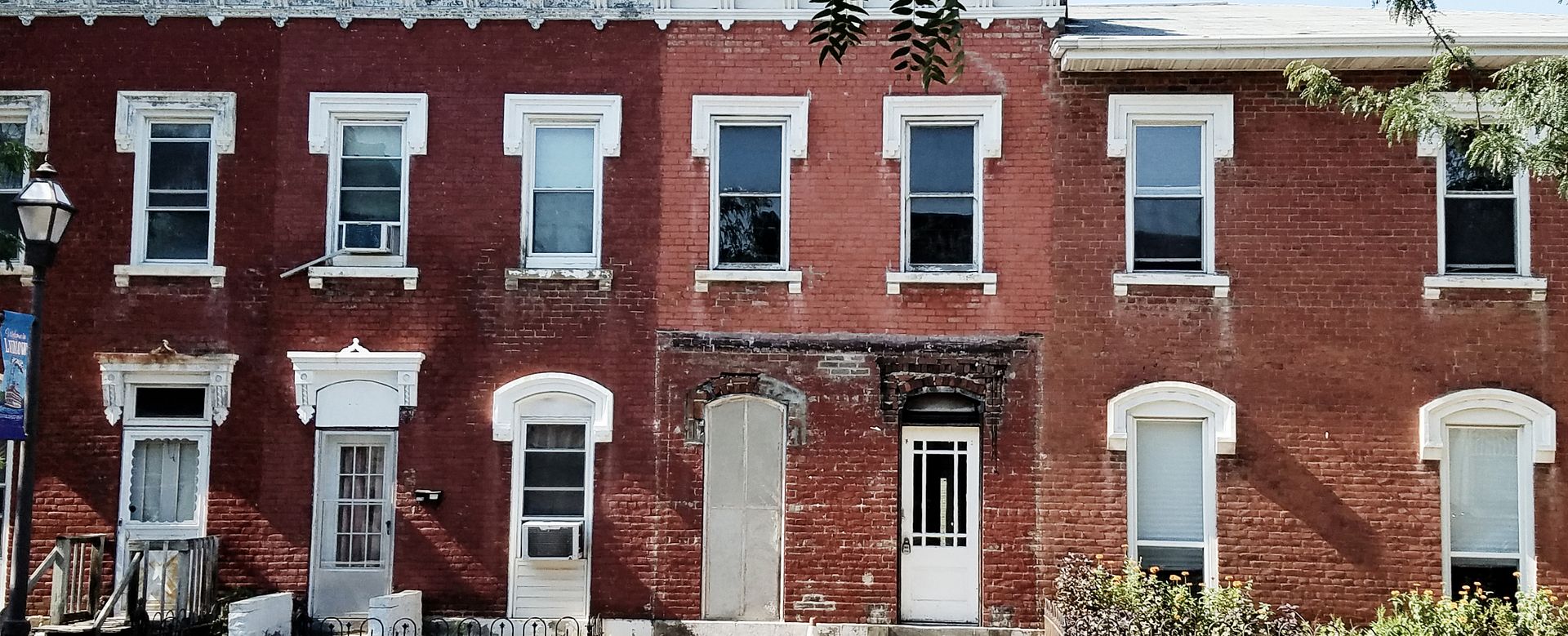 Being brought back to life by the Ludlow Historic Society, this 133-year-old row house had been suffering from an ugly front addition, which had been built as an ice cream stand in the 1960's. Now freed of this eyesore, new historically-accurate exterior trim, wrought iron fence and front door help this home blend beautifully with its neighbors. Inside, the home offers a charming living room and eat-in kitchen, along with a cozy hearth room. The new owner plans to enjoy the seasons, looking out the large back window at the garden and, in the winter, basking in the warmth of the Scandinavian stove tucked into the corner. Upstairs, the high-ceilinged space offers two bedrooms and a bathroom. You will notice two walls in the home that have "reveals" of the antique wallpaper and original painted plaster, nicely connecting the past with the present.
317 Elm Street
The new owner of this home is taking full advantage of the flexibility offered by the double lot. He has a guest cottage at the rear and a matching 1-1/2 story shed that could be turned into additional guest accommodations. The house itself was built in the early 1900's for a physician and his family. The owner has decorated it to have a very welcoming, clubby vibe. It has a house-wide sound system and interesting nooks that resulted from various renovations throughout the years. The friendly rooms and outdoor spaces come together to make a home that is a perfect gathering place for family and friends.
430 Elm Street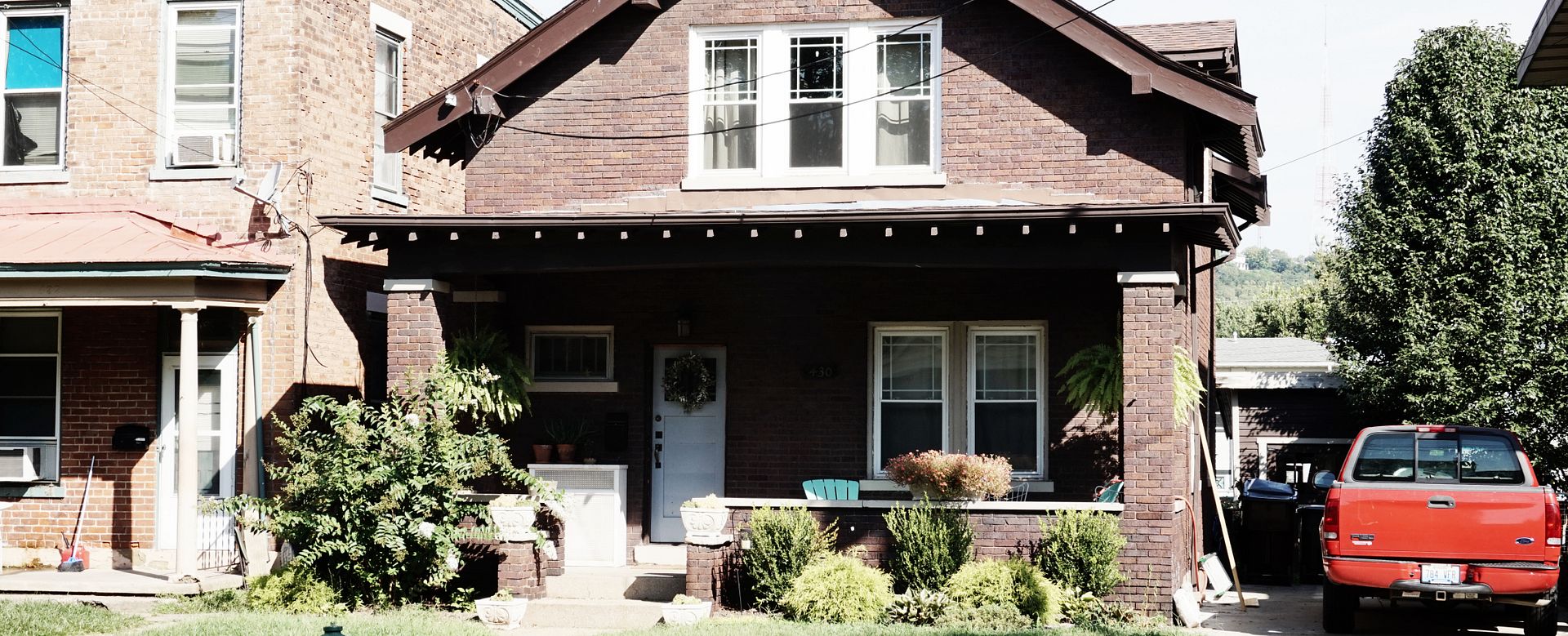 After buying this 1920's house, the owners lived in an Airstream trailer in the driveway for a year while doing the bulk of the renovations themselves. All the mechanicals are new, several walls have been moved and the staircases rerouted, but they kept many of the home's original details like stained glass windows and flooring. What they couldn't keep, they created themselves to blend in. The boho chic vibe is enhanced by the interesting lighting fixtures and collection of new, handmade and rescued furnishings. A carpenter's work is never done, so there are still outstanding projects, but It all comes together in a very homey and personalized house that welcomes guests to share the relaxed lifestyle that the owners have created.
529 Elm Street
This charming 1958 home, located across the street from Ludlow's lovely park, is much larger than it appears. You enter into a living room, which is accessorized with a wonderful mix of art and objects, including quite a few that subtly reference the owner's beloved Harry Potter books (see if you can spot these items). Through the dining room and kitchen (to be renovated next year), is a former three-season porch that has been turned into a very comfortable family room. Keep going and you will find their big 2018 project: the backyard living area, which includes a huge outdoor fireplace, raised deck with planter boxes (how do they get the plants to grow so well?), covered porch and grassy seating area. Attached to the garage is a bonus space that they plan to turn into a master bedroom suite. For now, their bedroom is one of two tucked into the eaves upstairs. The owners' comfortable furniture and fun and quirky collections make the home a welcoming, personalized retreat from the busy world.
Newport
Borderlands Creative Workspace and Studio, 906 Monmouth Street
Originally a sundries shop and most recently a St. Vincent DePaul location, this storefront on historic Monmouth Street has been turned into a creatively-designed co-working space, which is a membership-based gathering and work place. Almost all of the interior details were fashioned out of reclaimed materials, including the bathroom counter (part of an old entryway floor) and the bar (wood found on site). Even the window display area was reimagined as a raised lounge space. "Borderlanders" choose their month-to-month membership level depending on whether they want dedicated office or flex space and the amount of time they plan to spend there. Currently, more than 10 organizations work out of the space. The relaxed, creative atmosphere makes for a vibrant and convenient work space for business owners and employees of all company sizes.
1001 Monmouth Street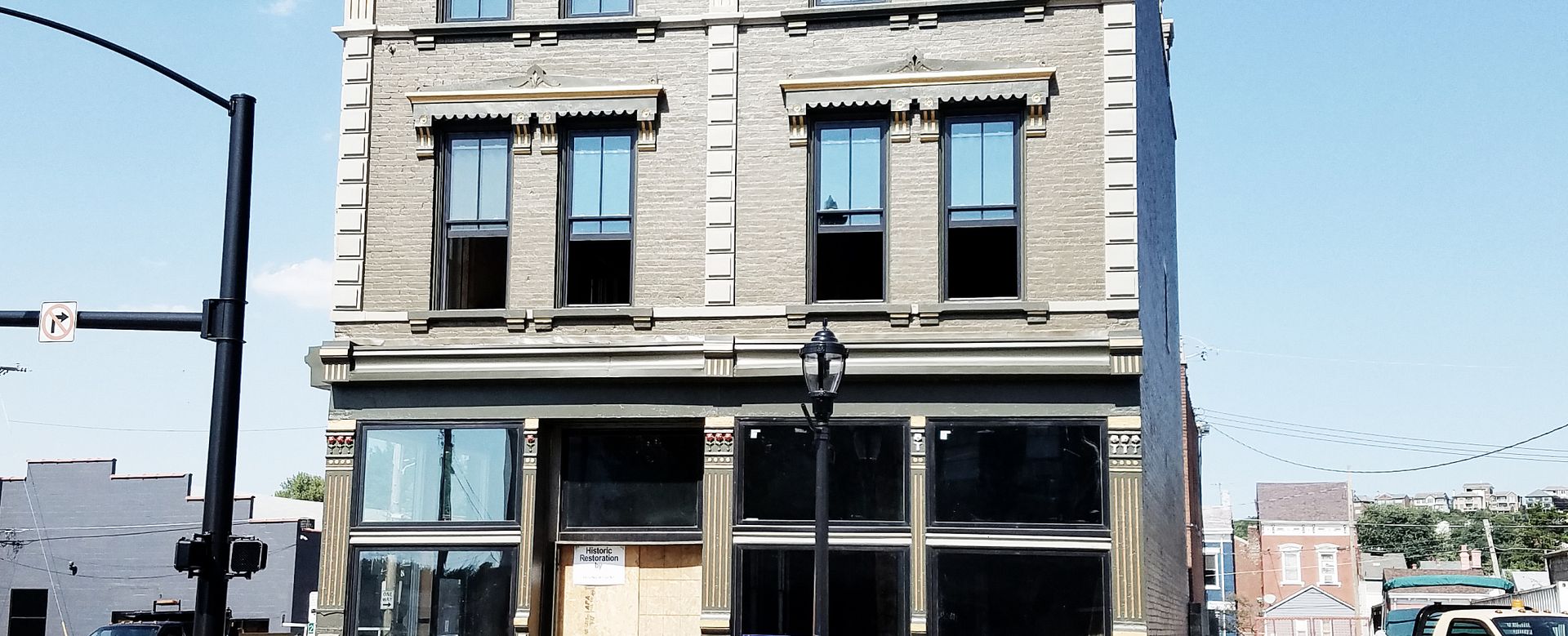 The former Holzhauer Drugstore is currently being completely renovated and it is very cool. The Italianate style building was built in 1882 and was owned by a German man named Gustav Holzhauer. He was a wholesale and retail druggist and apothecary, a dealer in pure drugs and medicines, chemicals, pure wines and liquors for medicinal use. The street-level commercial space is huge and filled with light, just waiting for the right tenant. Upstairs in what was once a boarding house, four new apartments are being built. One of them will have two floors and a dramatic two-story living space. Other details in the apartments include exposed rafters and new insulated windows that look like the originals. All the units have views of historic Monmouth Street and will have access to the basement and an outdoor courtyard.
KTCHN, 706 York Street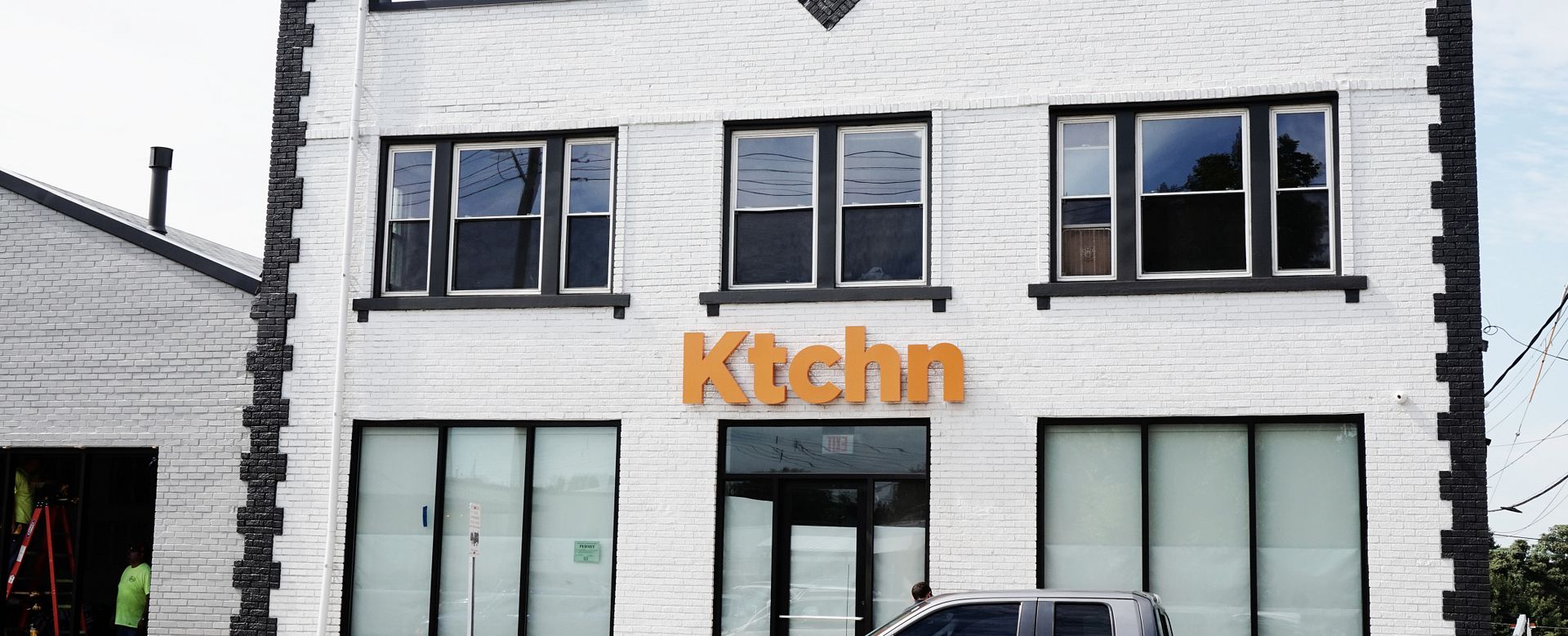 The owner of KTCHN has turned a former car showroom (where Ford's Model A automobiles were sold in the 1920's) into a showplace of stunning kitchen designs and more. Envisioned as a true collaboration of curated professionals, the space has been designed as an experience, offering plenty of ideas and inspiration. Italian cabinetry is complemented by clever lighting, flooring, home automation, large format tiles and the latest counter surfaces, as well as many other elements. One of our favorite designs (located against the back wall) is a fully functioning kitchen created for small spaces that closes up and appears to be a closet. You also have to check out the secret door to the bathroom, which coordinates with the tile inside. The attached garage space (old muffler and tow shop) will soon become a flexible loft space with an urban industrial vibe, perfect for photo/video/commercial shoots, meetings and events. There is even a 3,000 sft personal training gym tucked in the back. This property is an asset to Newport's local historic district and its growing art and creative community and will be a draw for designers and clients from across the region.
915 York Street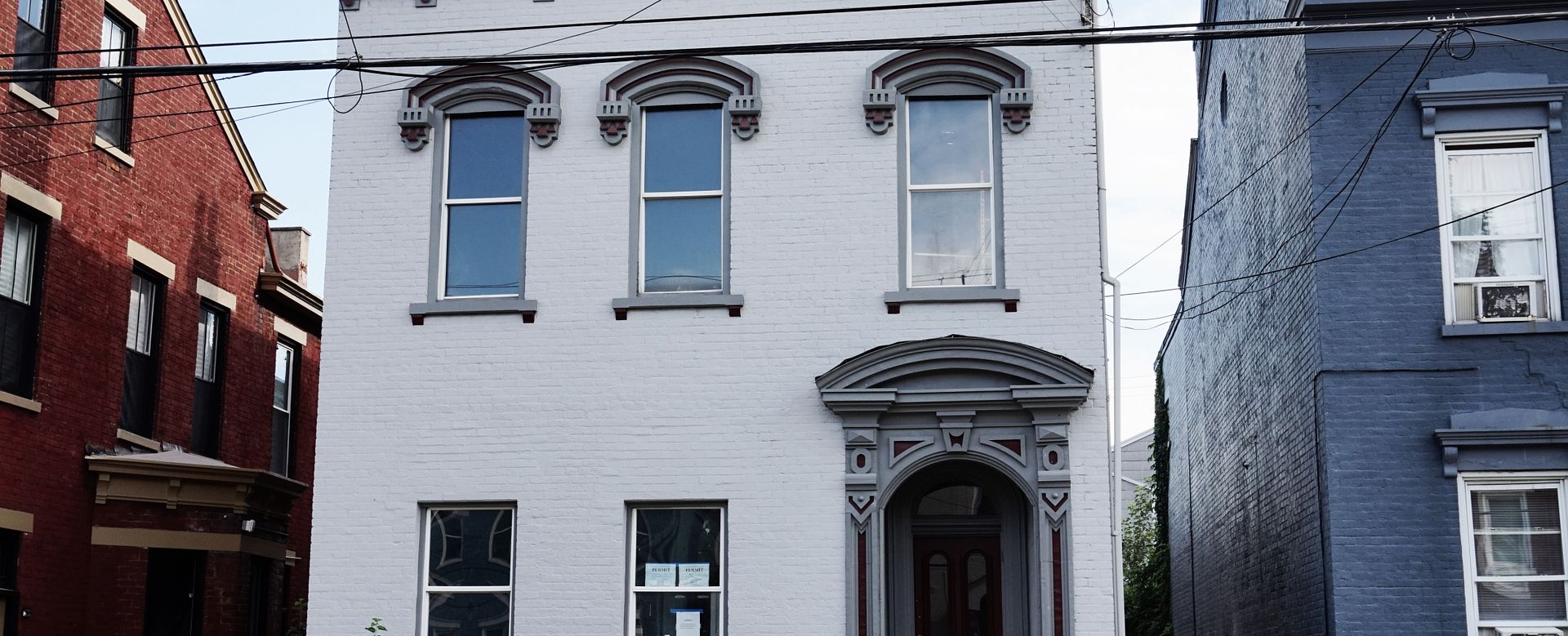 Like many of the houses built in the late 1800's, this lovely specimen had been chopped up into apartments. The current owner is returning it to its former glory and making full use of the 2,800 sft. The first floor has a living room with a gorgeous Kensington tile fireplace (made in Newport out of clay from the Licking River), a library, dining room and kitchen (with a heated floor, tin ceiling and Dutch door). The front staircase leads to a small office, a guest bedroom, laundry room with flex space and a master suite with a vintage claw foot tub and a reclaimed stained glass window by the shower. There is even a planned home theater for the third floor (not open for the tour). The back staircase (also not open for the tour) takes you down to the kitchen. The private side patio offers a wonderful outdoor seating space. This renovation is creating a showplace home that you will enjoy seeing in the "in progress" state.
938 York Street
The owner of this home recently relocated here from North Carolina and was very pleased to find this a lovely blend of historic details and modern amenities. The house has three original fireplaces, each uniquely beautiful, along with two stunning ceiling medallions and a graceful staircase. A large bay window in the dining room provides ample space for entertaining and there is even a secret spot for a planned wine closet (off the dining room, under the stairs). The kitchen and all the bathrooms have been completely modernized with contemporary materials and colors, making this move truly turn-key for the owner, who especially loves the design of the master bathroom. The third floor offers two additional bedrooms and a bathroom, making the house truly ideal for entertaining and out-of-town guests.
---
For more information on the event and the featured properties, please visit www.beyondthecurb.org.